It is common knowledge that BMW is one of the most luxurious brands in the market.
They've also been around for over a hundred years, so naturally, that creates trust.
However, let's ensure your trust isn't misplaced.
In a moment, you'd find out if they're great for road trips.
Here's the short answer to whether BMWs are good for road trips:
We very well know BMWs to be all-rounders. They're not only comfortable, but are also packed with power that anyone embarking on a road trip would need. Since these are the major requirements for road trips, it's safe to say BMWs are perfect for them.
How Comfortable Is a BMW for Long-Distance Road Trips?
Luxury cars are usually comfortable and BMWs are no different. Keep in mind that we're not just talking about leather seats.
They usually come with quality interior materials that aim to deliver the utmost comfort on trips.
The BMW 7-series is a perfect example of this luxury. Talk about lumber support.
On top of the quality, you can make several adjustments to the seats to suit your best seating position. This means any driver can have the seat tweaked to their taste.
Of course, a modern infotainment system would make a road trip much more exciting. BMWs also don't disappoint in this aspect.
They have impressive touch screen monitors and audio systems. There's an endless list of convenience features in BMWs today. You won't get bored on that road trip of yours.
How Much Stuff Can You Pack in the Trunk of a BMW?
The monstrous looking BMW X7 can fit in 33 carry-on suitcases with all back seats folded forward. This amounts to over 90 cubic feet, with all the rear seats folded.
Check here about problems with the BMW X7 models.
It has just 12.8 cubic feet of cargo space behind the third row seats.
While these dimensions seem impressive, reviews imply that they're disappointingly small for a full-size SUV. Note that the X7 is the best-case scenario of a BMW trunk. Let's look at other options.
The BMW 3-Series is a small sized luxury car. The luxury sedan has 17 cubic feet of trunk space, which isn't bad for its size.
According to Car and Driver, the BMW 3-series can fit 6 carry-on suitcases in its trunk. With the rear seats folded, you'd be able to fit in 17 carry-on suitcases.
Considering these two cars, it seems BMW underperforms in its large segments and over achieves in its smaller cars.
Does It Have GPS Built-In?
The average BMW comes with satellite navigation as standard equipment. Usually, built-in satellite navigation systems aren't as effective as aftermarket options. However, BMWs stand out with their impressive satellite systems.
While aftermarket options are exceptional, the BMW's satellite system functions awesomely. It comes embedded into the iDrive infotainment system.
Its sensors are remarkably impressive, and they keep track of the car's location at all times. This means even without a strong satellite signal, it'll function effectively and you won't get lost.
You'd also get accurate information on traffic situations on your desired routes. This means you don't have to deal with heavy traffic if you can avoid it.
Can You Drive Cross-Country in a BMW?
The BMW 3-series is arguably the most popular BMW model, thus, it makes sense to use it for our comparisons.
First, its ground clearance is about 5.3 inches high. While it is workable for off-road trips, it isn't really ideal.
While the BMW 3- Series is very popular, not every generation is the best, and some models should be avoided.
The BMW 7-series also shares a similar ground clearance.
We expect this from executive cars, since they rarely ride high, just like limousines.
If you really must go on a cross-country trip with a BMW, consider other options.
The BMW X7 has a whopping 8.7 inches of ground clearance. With a height like that, you can easily navigate through rocky roads and mud.
For optimum experience, ensure that you use the biggest tires as possible. This helps your ground clearance a lot.
If the size of the X7 bothers you, step down to the BMW X6 or X5.
It's a great car, though all cars also have issues. We have an article here with the most common problems with the BMW X5 models.
The X6 brandishes up to 8.35 inches of ground clearance while the X5 also stacks up to 8.23 inches.
However, be sure to be aware of the most common issues with the BMW X6 models.
Thus, any of the above cars would serve you well on your road trip. This is not only because of their ground clearance alone.
Their powerful engines and all-wheel-drive features mean you'd have more than enough power backing you up.
How Reliable Is a BMW Over Long Distances?
This may very well be the one aspect they don't excel in.
RepairPal gives BMW a 2.5 out of 5 rating for reliability. Although this seems like a 50/50 assessment, the BMW's rank is low compared to other car brands.
It also costs an average of $968 annually to maintain a BMW. This is over $300 higher than the average for all car models.
BMW also has a high frequency rating for generating problems, thus they are more likely to need unscheduled repairs.
They get taken for repairs more than twice as frequently as other car brands. Last, their problems also are more severe than the average for other car brands.
It would seem BMWs have zero advantages in reliability.
However, that doesn't mean they're all unreliable. The BMW X1 has a 3.5 reliability rating which is impressive for a BMW.
Check also the most typical problems with BMW X1 models.
However, its annual repair costs are higher than the average for luxury compact vehicles.
On the plus side, BMW has a lower probability of developing severe problems, and that's commendable.
Hence, even though BMW as a brand has low reliability ratings, there are top models with high ratings. You can't go wrong with them.
Related: 7 BMW Models You Can Lease (And Some You Cannot!)
How Long Can a BMW Drive With No Breaks?
BMW models have fairly large tank sizes. Some of their sedans and SUVs have tank sizes that amount up to 20 gallons. However, some sedans still have tanks that contain only 10.6 gallons of fuel.
Smaller SUVs hold only about 16 gallons of fuel. This means some sedans hold more fuel than some SUVs.
With such impressive tank sizes, BMWs can usually deliver over 400 miles on a single tank, although the distance may be less, depending on several factors, such as the road conditions.
You may also get as much as 570 miles from larger fuel tanks. The X5 Hybrid engine may deliver close to 900 miles of non-stop travel.
While these are all impressive figures, it's best not to test the limits. If you want to prolong your engine life, that is. Always top-up before the fuel level gets critical.
Compare your tank size to its highway mileage to be sure.
If you're considering one of the model of the BMW M series, you should make sure to check our list of common problems with the BMW M5 series and we also have a rundown of the known problems with the bigger M6 models from BMW.
How Long Will a BMW Last If You Use It for Road Trips?
The average BMW vehicle has the potential to last over 200,000 miles. Thus, BMWs are like Mercedes-Benz vehicles.
With the proper maintenance, and driving habits, a BMW may even get to 250,000 miles before major parts break down. The longevity of a car has little to do with road trips and is more dependent on the driving conditions.
To get the most out of your vehicle, you'd have to monitor certain parts. The tires usually wear out faster when used for off-road trips. You'd need to replace them more regularly if you frequently go on such trips.
Unless they're off-road trips, long distance driving may actually be good for your car.
Quick trips usually involve frequent acceleration and deceleration and this causes wear on the engine components. With long trips, you could be on the road for hours at a time.
With that in mind, expect nothing less than 200,000 miles from any BMW when you follow the rules.
Related: 5 BMW Models With Most Recalls (Check Before Buying!)
Does a BMW Offer Good Mileage Over Long Distances?
BMWs, like most cars, have higher fuel economies when driven over longer distances without frequent stops because of traffic. That's the reason city mileage is usually much lower than highway mileage for any vehicle.
Over longer distances, your BMW is most fuel efficient.
The BMW 3-series, for example, usually delivers over 30 miles per gallon on the highway, depending on the model year. The 2022 model year delivers a whopping 36 mpg.
With a 15.6 gallon fuel tank, it can mathematically go over 560 miles. We don't suggest you do so, though.
With the BMW, you can be confident enough to expect over 22 mpg for highway driving. Sedan or not.
How Many People Can Comfortably Go on a Road Trip in a BMW?
Whether you opt for a sedan or an SUV, you'd get plenty of head and leg room to stretch. Sedans can accommodate 5 people, however, for a luxurious experience, 4 people would do.
The BMW 8-series, for example, has 5-seat and 4-seat variants depending on the class. For road trips, consider the rear middle seat as merely a bonus to make the ride more comfortable. Unless a child sits there, it should be empty on road trips.
Thus, the average BMW sedan should contain 4 adults maximum.
However, their SUVs speak a different language. The X7 comfortably seats 7 adults. So even though it's not so fuel economical, it provides enough space for a large family.
What Are the Best Cars for Long Road Trips?
Although there's no one-size-fits-all vehicle, these cars perform well on road trips.
Honda Accord: If not for anything else, its reliability and affordability earns it the number one spot on the list. This is why the Accord is so popular for road trips.
Kia Soul: The Kia Soul is an SUV, yet it delivers very good fuel economy. Though its cargo space isn't as grand as the other SUVs, it's a splendid car on a road trip.
Nissan Altima: The Altima is like a BMW because of how it focuses on luxury, too. We all know it has hurt no one to bring a little extra luxury on a road trip.
Chevrolet Tahoe: The Tahoe is the perfect vehicle for off-road adventures. It is not only durable; it has outstanding towing capabilities and delivers on passenger comfort.
GMC Acadia: Though not as large as the Tahoe, the Acadia has spacious seats that can accommodate large families.
Related: Are Honda Accords Good For Road Trips? (Explained)
Final Thoughts
BMWs don't depreciate easily. That means you can still get a high price for it afterwards.
Of course, there are many factors that make cars suitable for road trips. It is almost impossible to find a car that satisfies all factors. However, BMWs satisfy many of them and that's why they're so ideal.
Before choosing a car for your road trip, make sure it meets your needs.
If you're on a budget, you're better off with a Toyota Corolla than a BMW M760i.
Sources
Was this article helpful?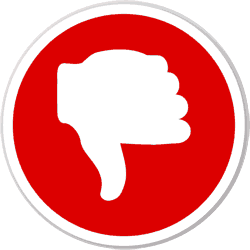 Did you find wrong information or was something missing?
We would love to hear your thoughts! (PS: We read ALL feedback)