The first model of the Nissan Versa was released in 2007 and produced by the Nissan company. The Nissan Versa is particularly praised for its affordable price and spacious cabin.
It is notable for its practicality and versatility. However, regardless of its impressive features, not all the Nissan Versa models are reliable.
In this article, you'll find out what Nissa Versa models you can embrace and the ones to avoid.
The Best And Worst Years For Nissan Versa Are:
The impressive years for the Nissan Versa include the 2020, 2018, and 2015 models, while the models to run from are the 2012 and 2009 models.
When purchasing the Nissan Versa, it is pertinent to take note of these years.
What Nissan Versa Years Are The Most Reliable?
Below are some models of the Nissan Versa that have been particularly outstanding and reliable.
1. 2020 Nissan Versa 
The 2020 Nissan Versa is one of the best choices to opt for out of this brand. The Versa is worth considering if you need a subcompact car that carries a lot of modern technology for an affordable price.
This model has an MSRP that falls between $12,999 – $19,988, according to Edmunds.
Mind you, the engine of the 2020 Nissan Versa performs averagely as its acceleration is a bit sluggish and may leave you wanting when you need it. However, it compensates for this inadequacy with its good fuel economy.
The Versa has EPA-estimated fuel economy of 32 mpg in the city, 40 mpg in highway driving, with 35 mpg combined.
Moreover, the 2020 Versa comes with zero gravity seats that provide optimal comfort for passengers. But the seats run a little narrow under the shoulders, which may require a break on long drives.
Also, wind and road noise are quite prevalent inside the cabin and the suspension doesn't absorb road imperfections as it should.
However, the Versa scores high with its interior design. The cabin is airy and spacious. While there is enough headroom and legroom, the driving position also aids visibility.
The touchscreen of this vehicle is also responsive and provides good feedback with its display. It equally supports Apple CarPlay and Android Auto.
More impressively is the fact the 2020 Nissan Versa has also earned a five-star rating from the National Highway Traffic Safety Administration because of its available safety feature. Some of them include:
Front and rear automated emergency braking

Blind-spot monitoring

Rear cross-traffic alert

Adaptive cruise control
For its reliability, Edmunds rates this Versa model 4.5 out of 5.0.
2. 2018 Nissan Versa 
The 2018 Nissan Versa is another great pick for reliable vehicles. This model offers a very spacious cabin, especially for the back seats and the cargo area.
It is also one of the most affordable cars you can get in the market, as it has an MSRP that falls between $10,590 to $17,990, according to Edmunds.
To get the best out of this car, it is better to go for the SV trim levels. This is because the base level comes with only manual transmission and few features.
Mind you, the Nissan Versa is a bland car, especially its base level, and its acceleration doesn't pick up as quickly as you'd love. Another downside to this 2018 model is that it gives off an uncomfortable road noise because of its droning engine.
There's nothing really impressive about the driving experience of this vehicle.
However, the inside of the car provides good comfort. The seats are properly cushioned to make you comfortable on long drives, and its suspension soaks up road imperfections quite well.
Edmunds rates this vehicle 4.1 out of 5.0 for its reliability, while J.D. Power score it 74 out of 100.
3. 2015 Nissan Versa
The 2015 Nissan Versa is also another good choice amongst its peers. It comes with a spacious cabin complemented by its low price and comfortable ride.
This model has an MSRP that falls between $6,497 to $14,590, as stated by Edmunds. 
However, like its counterparts, the 2015 Versa has a mediocre driving dynamics and performance. On road, its standard sedan's 1.6-liter engine delivers 109 hp. But it complements this with its good fuel economy and smooth CVT.
The 2015 Nissan Versa achieves a fuel economy rating of 31 mpg in the city, 40 mpg on the highway, and 35 mpg combined.
With the review from Edmunds, the CVT alongside the engine raced from 0 mph to 60 mph in 10.4 seconds, which is decent for a subcompact sedan.
Talking about its interiors, the first thing that strikes you about the 2015 Nissan Versa is its roominess. There is a generous amount of legroom, especially in the back seats, but the seats are firm, so comfort fades on long drives.
Thankfully, interior controls and gauges are well-positioned and intuitive to use.
Moreover, the Nissan Versa comes with a lot of safety features such as the standard antilock brakes (front disc and rear drum), traction and stability control, and front-seat side airbags. RearView cameras are also optional on the trims.
In crash tests, this vehicle performed great as it gets 4 out of 5 stars for overall crash protection. J.D. Power also scores the 2015 Nissan Versa 75 out of 100 for reliability.
You might want to check out our post on how long the Nissan Versa last.
What Toyota RAV4 Years Should You Avoid?
What we have below are the Nissan Versa years that have been flagged to be particularly notorious for having numerous problems.
1. 2012 Nissan Versa 
One model year of the Nissan Versa to avoid is the 2012 model. So far, this model has received the highest number of complaints on the CarComplaints website.
While it has a total of 734 complaints and 150 issues, some of its major problems are the transmission and mass airflow failure.
Concerning the failing transmission, various owners have reported that they had difficulty changing the gears and there were cases of jerking, sputtering, and hard shifts with this transmission.
On several occasions, different owners reported that their vehicles suddenly stopped working, and they were left stranded in the middle of the road. Unfortunately, the company took no immediate action to replace this faulty part until later years.
There was a later settlement that covered cars with a distance below 84,000 miles. This mileage restriction excluded a lot of owners because the majority drove 20,000 miles per year.
The replacement of the transmission was severe and pricey, as owners had to pay as much as $3,590.
Another issue that plagued the 2012 model was the failure of the mass airflow sensor. This compartment was responsible for measuring the intake of air that enters the engine.
Thus, any fault with this part may cause engine damage as it will not deliver the right measured values to the vehicle's control unit.
Thankfully, there are some common signs that show up when the mass airflow sensor is damaged. Some of them include:
Idle problems

Jerking

Starting trouble

Bad fuel economy 

Reduce gas mileage 
Also, there was an airbag problem which led to a recall of the model. Various consumers had claimed that the airbags often failed to deploy whenever needed.
With the 2015 model, there was also a high chance that the airbags could explode and hurt passengers.
Learn more about the Nissan Versa and 5 other Nissan vehicles with the most recalls here.
Other minor issues of this model include:
Catalytic converter failure 

Heater problems
2. 2009 Nissan Versa
The next Nissan Versa to avoid is the 2009 model.
According to CarComplaints, there are about 734 complaints reported about the 2009 model, and the major problems are linked to its suspension and broken coil springs.
This problem is so bad that these coil springs often break down, taking the whole suspension and other components with it. In worse cases, the broken coil springs will affect the tire in such a way that it rips the interior of the rubber.
It could also cause a total blow out that the tires would tear away from the body of the vehicle. This would definitely swerve the car out of control, damaging the ball joints and axle before leading to a crash.
Nissan had to issue a recall to battle this issue, and it was found that there was insufficient corrosion coating on the spring coil. This coating serves as an agent of protection, especially from road salt while driving in winter.
It turned out that the coatings were not strong enough and road salt easily affected the coil springs, which led to premature wear and rust.
The faulty coil springs are not only limited to the front part of the car, but the rear ones are also affected.
Other problems found with the 2015 Nissan Versa include:
Faulty interior accessories

Exhaust system problems

Body and paint problems

Airbag problems 
What Are Some Typical problems with the Nissan Versa Cars?
Below is the list of general problems found with the Nissan Versa and what you should expect if you plan to purchase one.
Transmission issues

Defective airbags

Suspension problems

Steering problems

Faulty wipers
Make sure you learn more about the common problems of the Nissan Versa here.
Back to best/worst years for all Nissan models.
Was this article helpful?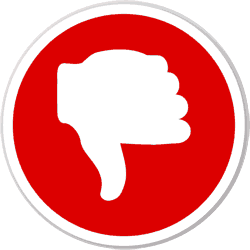 Did you find wrong information or was something missing?
We would love to hear your thoughts! (PS: We read ALL feedback)
ⓘ  The information in this article is based on data from National Highway Traffic Safety Administration (NHTSA) recall reports, consumer complaints submitted to the NHTSA, reliability ratings from J.D. Power, auto review and rating sites such as Edmunds, specialist forums, etc. We analyzed this data to provide insights into the best and worst years for these vehicle models.
---