Nissan is a Japanese automobile corporation with headquarters in Yokohama, Japan.
It was founded way back in 1933 and the corporation has achieved worldwide success as one of the most famous and recognizable vehicle brands across the world.
The fact became even more pronounced when it was, in 2014, named the largest car manufacturer in the world.
With millions of units sold across the world, it is safe to say Nissan is a reliable and trustworthy brand.
Notwithstanding its high reputation, Nissan has recalled certain models of its vehicles 914 times since 1978. This puts it at #11 in the overall number of recalls by an auto manufacturer.
It goes without saying that some Nissan models have been recalled more often than others. Below is a list of Nissan models with the most recalls since 1978.
1. Nissan Pathfinder
The Nissan Pathfinder is a range of SUVs manufactured and marketed by the Nissan Motor Co. since 1986.
Now in its 4th generation, Nissan classified the Pathfinder as a compact SUV from 1985 to 1995 and as a mid-size SUV from 1985 to 2012. And from 2012, the Pathfinder was recognized as a mid-size crossover SUV.
The Nissan Pathfinder also has its best and worst years.
Number of Recalls
The Nissan Pathfinder is, without a doubt, one of the best cars in its class with above-average ratings across the board.
However, a major drawback is the 99 recalls it has to its name, which makes it the most recalled Nissan model on record. It accrues 10.8% of all Nissan recalls since 1978, according to ARFC.
Of all Nissan models, the 2013 and 2014 Nissan Pathfinder have the most recalls, with 12 each. This is most certainly a red flag, as it depicts a barrage of issues with these models. You may want to watch out for these particular models of the Pathfinder.
The other Pathfinder model with a high recall figure is the 2002 Pathfinder with 6 recalls to its name.
Most other Pathfinder models have 2 to 4 recalls, which are not indicative of anything serious.
The 2016 Pathfinder has just 1 recall, making it the least-recalled Pathfinder model alongside the 1991, 2007 and 2011 models.
Below is a list of the most pervasive issues across Pathfinder recalls since 1978:
Service brakes problems (faulty Anti-Lock Brake system pump and possible leakage of brake fluid and improperly torqued assembly fasteners)
Airbag problems (incorrect OCS control unit classification, possible non-deployment of frontal airbag and inflator rupture)
Steering problems (possible intrusion of snow, water, or salt into the upper strut housing and resultant corrosion)
Fuel system issues (insufficient coating of mounting bracket and likely water damage of the fuel filler tube's bare metal)
Related: How Long Do Nissan Pathfinders Last? (9 Important Facts)
2. Nissan Sentra
The Nissan Sentra is the company's suave line of compact cars produced and marketed since 1982. Currently, in its eighth generation with multiple millions of units sold, the Sentra is undoubtedly one of the top vehicles in its class.
It also notably has a quality and reliability rating of 85/100 on JD Power, making it one of the most reliable compact cars.
Number of Recalls
Despite its stellar reliability ratings, the Nissan Sentra has the second most recalls amongst Nissan vehicles with 96 recalls. This is because certain Sentra models have dealt with a myriad of very serious issues that required recall.
The 2002 Nissan Sentra has the most recalls amongst Sentra models with 9. This puts it far up the list of Sentra models to watch out for.
Other Sentra models with alarming recall figures include the 2013 Sentra (8) and the 2001 and 2014 Sentra, with 7 each. The 2000, 2003 and 2016 models also have 6 recalls apiece.
The 1998, 2007, 2009, 2018 and 2019 models of the Sentra have 1 recall each, making them the least-recalled Sentra models. These figures, of course, send these model years atop desirability charts.
Other models with few recalls include the 2011 and 2017 models with 2 each and the 1997, 2004 and 2015 models with 3 each.
Below are some of the most common reasons for Nissan Sentra recalls across all model years:
Airbag defects (manufacturing flaw, possible non-deployment of frontal airbags, deformed seat bracket, and possible misclassification by the Occupation Classification System (OCS))
Electrical system issues (possible voltage drop due to wrong coating, difficulty starting vehicle, and likely damage to the engine control unit)
Service brake problems (possible leakage of brake fluid from the master cylinder into brake booster assembly, abrupt illumination of brake warning light)
Engine cooling issues (likely overheating of crankshaft sensor, improper solder joint for crank position sensor, and breakage of front suspension ball joint bracket on electric cars)
3. Nissan Altima
The Nissan Altima is a popular mid-size car manufactured and marketed by Nissan since 1992. Currently in its sixth generation, the Nissan Altima has achieved incredible commercial success with millions in sales.
It was recently named a finalist for Green Car of the Year 2019 by Green Car Journal and was named North American Car of the Year in 2002.
Number of Recalls
With a quality and reliability rating of 85/100 on JD Power, the Nissan Altima is one of the most reliable midsize on the market right now.
In sharp contrast to that, it has had 92 recalls since its debut, closing out the list of 3 most-recalled Nissan models.
The 2013 Nissan Altima has the most recalls of any Altima model with 14 so far. It certainly tops the list of Altima models to steer clear of. Other models with alarmingly high recall figures include the 2015 Altima with 11 recalls and the 2014 Altima with 9 recalls.
Most other Nissan Altima models have about 3-5 recalls each, which makes them averagely reliable.
Of all these, the 2019 Altima is the most surprising, with 5 recalls within a year.
We have a full list of the best and worst years for Nissan Altima here.
With just one recall each, the 1997, 2000, 2001, 2004, 2005, 2011, and 2018 models are the least-recalled Nissan Altima models. Other models with promising figures include the 2006, 2010 and 2017 models with 3 recalls each.
Below are some of the most common problems with the Nissan Altima, as seen in recall statements:
Fuel system issues (possible fuel leakage, loosely engaged fuel pump ring, and retainer clip linking the low-pressure fuel tube to the high-pressure fuel pump not properly locked)
Door problems (improperly routed rear door latch/lock cable and resultant unlatching when window is lowered, possible secondary hood latch binding)
Airbag defects (incorrect electric control unit and occupant classification system and resultant misclassification at the front passenger seat, possible non-deployment of front passenger airbags)
Suspension problems (improperly torqued transverse link bolt and resultant noise/vibration)
Engine cooling issues (overheating of crankshaft sensor and interruption in signal output from sensor, faulty piston rings, and inordinate engine oil consumption)
Related: How Long Do Nissan Altimas Last? (9 Important Facts)
4. Nissan Versa
The Nissan Versa is one of the very few subcompact cars left in the auto market in the wake of increasing consumer switch to SUVs. It was first introduced in 2006 with a sedan and hatchback version, and entered the third generation in 2019.
Number of Recalls
The Versa has enjoyed great reviews from critics and has a reliability rating of 83/100 on JD Power. Contrastingly, it has racked up 60 recalls, which is 6.6% of all Nissan recalls since 1978, according to the ARFC.
Of the 60 Versa recalls, 11 were issued for the 2012 Nissan Versa, making it the single Nissan Versa model year with the most recalls. This figure is worrying, which is why we advise watching out for or outrightly avoiding this model.
Other models with a perplexing number of recalls include the 2007 model with 8, the 2008, 2009, and 2010 models (7 each), and the 2011 Versa with 6.
The 2019 and 2020 Nissan Versa have the fewest recalls so far with just 1 each. Good thing is they are recent models and are also very desirable. The 2013, 2015 and 2018 Versa models are also desirable, with just 2 recalls each.
Below are some of the prevalent issues with the Nissan Versa across all models:
Airbag problems (manufacturing flaw and reduced performance, possible ring plate failure, improper deployment, insufficient output of compressed gas, frontal airbag inflator rupture, and unexpected deployment of seat-mounted airbags. )
Acceleration issues (faulty center console trim panel and delay in transition from accelerator pedal to brake pedal)
Suspension defects (possible corrosion and fracture of front coil springs)
Navigational system issues (possible overheating of batteries in some GPS units)
Related: How Long Do Nissan Versas Last? (9 Important Facts)
5. Nissan Maxima
The Nissan Maxima is a mid-size car that debuted in 1981 for the 1982 model year. It entered its third generation in 2016 and has a stellar reputation amongst critics and consumers alike.
Number of Recalls
The Nissan Maxima has an excellent reliability rating of 93/100 on JD Power.
That figure makes it one of the most reliable vehicles, not just in its class but on the entire auto market, period!
However, it is one of the most-recalled Nissan models, with a total of 50 recalls on record. This means it takes up 5.5% of all Nissan recalls.
Of the 50 Nissan Maxima recalls, the 2016 Nissan Maxima has the most, with 8 recalls. This makes it the most bothersome Nissan Maxima model.
Other Maxima models with worrying figures include the 2002 Maxima with 6 and the 2017 Maxima with 4.
The 1985, 1986, 1990, 1991, 1997, 1998, 2007, 2009, and 2019 models of the Nissan Maxima have the fewest recalls, with 1 each.
The 1992, 2004, 2005, 2006, and 2018 models of the Maxima also have 2 recalls each.
The figures listed above show that the Nissan Maxima is largely reliable and only has a few bad eggs.
Below are some of the most prevalent issues with the Nissan Maxima:
Service brake problems (damaged O-ring within the Anti-Lock Braking System, brake calipers with improperly tightened bolts, possible brake fluid leak into internal circuit boards)
Suspension problems (manufacturing flaw in rear subframe and upper front strut insulator)
Seat defects (improperly routed wire harness and difficulty in child seat attachment)
Airbag defects (excessive internal pressure and possible inflator rupture/explosion)
Was this article helpful?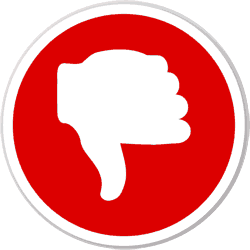 Did you find wrong information or was something missing?
We would love to hear your thoughts! (PS: We read ALL feedback)