The Nissan Altima is one of the oldest and most common midsize sedans by the Japanese automaker Nissan. It's a spacious, good-looking car with modern in-car features and intuitive technologies.
It also offers great gas mileage and good handling. Experts say the Altima is a reliable car that can last up to ten years and over 250,000 miles if well-maintained.
Currently in its sixth generation, the Nissan Altima ranks well and consistently has an above-average reliability rating. For instance, the 2022 Nissan Altima got a reliability rating of 82 out of 100, becoming the leading midsize car in J.D Power.
However, not all years were perfect; some were plagued with mechanical problems. That's why you need to read on to find out which models to avoid.
The Best and Worst Years for the Nissan Altima Are:
The best Nissan Altima model years to consider buying are 1993, 1996, 1999, 2004, and 2011 models produced from 2017 to date. On the other hand, you should avoid buying 2002, 2005, 2009, and 2013 models.
What Nissan Altima Years Are the Most Reliable?
If you want to purchase a used Nissan Altima, you may want to look carefully into the models below.
These models barely have issues and are the most reliable ones.
1993 Nissan Altima
The 1993 Nissan Altima came in to replace the Nissan Stanza, which was a popular model from the 1970s and late 1980s. The vehicle received excellent ratings from popular rating sites over the years.
Impressive to see that we still have some of these older cars on the road. You can check out here how long the Nissan Altima normally last.
Since 1993, this vehicle has received only three complaints, thanks to the well-selected features and bodywork.
Customers liked the longer wheelbase, the larger interior, and the twin-cam four-cylinder engine that was strong enough to deliver 150 horsepower.
1996 Nissan Altima
The 1996 Nissan Altima was another massive success that received high praise for its handsome looks, affordability, and fun driving dynamics.
Nissan was sure to improve the model without affecting the already successful 1993 Altima.
The automaker achieved an enhanced Altima that was more versatile, comfortable, and fun.
Similarly, the 1996 Nissan Altima received just six complaints, mostly related to:
electrical problems,
the engine,
and the cooling system.
1999 Nissan Altima
Another older model worth checking out is the 1999 Nissan Altima. This car came in four different trim levels with the same engine.
While it came with its own shortcomings, this Altima could still offer its users the swift, powerful ride expected from its high-quality features.
It may not have much power like the latest models, but it still had respectable power to get you around comfortably for a mid-sized vehicle of its nature.
Similarly, it may not have the latest features, but it offers that old-school vintage feel through its steady and rigid features.
Overall, it's a great option for anyone looking for an affordable means of transport without issues.
2004 Nissan Altima
The 3rd generation of the Altima was pretty bad, as most models in this generation were dotted with multiple complaints and recalls.
However, one year stood out—the 2004 Nissan Altima.
This exceptional model comes in four trims. The sedan overflows with performance through its V6 engine from the base model to the top trim.
It also comes with great stability and excellent riding comfort. Since it was right in the middle of the worst years, the 2004 Nissan Altima had its own downsides.
There were minor complaints regarding the crankshaft, camshaft sensor, engine, and fuel pump.
Overall, it was a great improvement from the problematic 2002 and 2003 models.
2011 Nissan Altima
The 2011 Altima is a great model to buy if you're looking for an affordable sporty coupe with an aesthetic appeal.
It offers everything you want from an Altima but with a more individualized approach. Most reviewers agree that the 2011 Altima is the most fun midsize family car to drive.
This car strikes the right balance between a practical family sedan and an exciting performer. It has:
a powerful engine,
modern styling,
and a sporty personality.
Built to protect and serve, the Altima comes with an extensive range of modern safety and infotainment features designed to keep you safe on the roads.
Such as:
the advanced airbag system,
heated seats, traction control,
and keyless entry.
The only problem with this car was that the backseats felt more cramped and uncomfortable for adults.
J.D. Power gave this version a reliability rating of 82 out of 100.
Overall, it's safe to say the 2011 Nissan Altima is worth your money.
2017 Nissan Altima-Present
This constitutes all the vehicles made from 2017, 2018, 2019, 2020, 2021, 2022, and 2023.
The Nissan Altima was plagued with many problems from the early 2000s.
Thankfully, by the time they released the 2017 model, Nissan had gotten out of the problem, and many models that came after it were considered safe to buy.
The 2019 Nissan Altima was the first model to make the sixth generation.
While it was fully redesigned, it retained the power found in many earlier models, delivering 188 horsepower as standard and 248 horsepower from the four-cylinder turbocharged engine.
The 2019 version was a huge leap forward compared to the models released in the early 2000s. It received great reviews for its modern looks and technological advancements, such as automatic emergency braking.
Moving forward, other models that have been released lately have also earned good ratings, and some of them rank in the top position for midsize cars.
On J.D Power, the 2017 model gets a reliability rating of 82 out of 100, while the 2018 and 2022 versions received 84 out of 100. The new 2023 version is not rated yet, and we feel it's still too early to conclude.
Overall, the Nissan Altima is headed in the right direction so far. Any year you buy from 2017 is a great buy.
What Nissan Altima Years Should You Avoid?
With so many generations and years to choose from, here are the Nissan Altimas to avoid.
2002 Nissan Altima
The challenges of the Nissan Altima started with the 2002 model, which became notorious for its engine problems.
The excessive amount of oil consumption characterized these issues.
Despite having a swathe of engine options, most 2002 owners had to replace their engines at an average mileage of 96,850 miles at a staggering cost of $3,300.
Excessive oil consumption ruined the entire performance of the 2002 model, with many owners voicing their concerns across different platforms.
There were over 1,300 complaints across different platforms, which marked the significance of the issue.
Apart from the engine, the 2002 model also experienced other critical issues that were difficult to fix and costly, such as the faulty catalytic converter.
This model also had serious exhaust system issues. It would also blow smoke out of the engine because of oil consumption, which makes it quite dangerous to drive on the road.
2005 Nissan Altima
Nissan did an excellent job fixing the engine issue, and that's why the 2003 model became better, and the 2004 got even much better.
However, in 2005, new problems started knocking, such as rusty floor pans and broken motor counts.
All these led to a bad engine that wouldn't last very long and would drain every last bit of oil you put in.
Again, owners raised concerns, translating into over 1000 complaints on the Car Complaints platform.
The dusty floor pan was so bad that it would leave big holes under the floor pan. It will cost you about $1000 to fix this issue.
Owners also complained about paint chipping off due to corrosion, which would happen quite early in the years. At 100,000 miles, the climate control system will require replacements.
Other serious concerns include the car shutting down while driving and the timing chain tensioner failing.
2009 Nissan Altima
Nissan corrected most of the problems that plagued the 2002 and 2005 models.
However, a new problem came to light. This was about the car's inability to start that came with the 2009 model.
Drivers were unable to start their vehicles due to a faulty electronic steering column lock. Others reported having problems with their steering wheel as it would lock randomly, making it difficult for them to stay in control when driving.
There were a few transmission issues that affected the driver's ability to shift gears and accelerate.
Other than that, 2009 was a solid model. It has an average reliability rating of 80 out of 100 on J. D power.
2013 Nissan Altima
The 2013 Nissan Altima introduced the fifth generation. This all-new vehicle didn't do as well as Nissan wanted. Instead, it received the highest number of complaints.
With over 3000 complaints, the vehicle was given the "avoid like plague" seal of disapproval.
It was so bad that mechanics would advise buyers to trade it instead of replacing or repairing parts.
The 2013 model became infamous mainly because of the issues that came with its CVT transmission system. Drivers reported that the vehicle would get stuck while driving, and they would need to pull over and restart the vehicle. This can be a dangerous situation, especially when driving on a highway.
With the model now out of warranty, you may have to replace the transmission out-of-pocket, which is difficult and costly.
In addition to the transmission, drivers noticed that the climate system would malfunction.
What Are Some Typical Problems With the Nissan Altima Models?
While every car is different, there are problems you definitely don't want to deal with when you get a used car.
We have a full article with Nissan Altima problems here.
The Nissan Altima has a few of those problems.
They include:
Engine Faults
This problem affected 2002, 2003, and 2005 Nissan Altimas.
The engine problems include:
high oil consumption,
rough idling,
engine burning oil,
bad motor mounts,
camshaft& crankshaft sensor failure,
and head gasket issues. 
The reported problems would occur after the vehicle hits 84,000 miles on the odometer.
Transmission Issues
This problem was found in 2008, 2009, 2012, 2013, 2014, 2015, and 2016 Altimas.
The problem was more prevalent in vehicles above 60,000 miles.
For some owners, the gear would slip or get stuck in the park position, while others experienced shuddering or vibration.
Steering Wheel Problems
This problem affected 2009, 2013, 2014, and 2015 Nissan Altimas.
The steering wheel would get locked or wander while driving and would need corrections regularly.
The Interior Accessories Problems
This problem was mainly common in the 2008, 2013, 2014, and 2015 models. Most complaints involved the dashboard melting.
Other issues include lock failure, faulty navigation system, and door handle issues.
Body and Pain Issues
This problem was common in 2005, 2006, and 2013 Nissan Altimas.
Models had problems with clear coat paint.
Most owners reported that the sedan's paint would start peeling off and chipping after a few years, even when the vehicle was driven for a few years.
Back to best/worst years for all Nissan models.
Was this article helpful?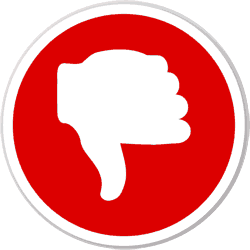 Did you find wrong information or was something missing?
We would love to hear your thoughts! (PS: We read ALL feedback)
ⓘ  The information in this article is based on data from National Highway Traffic Safety Administration (NHTSA) recall reports, consumer complaints submitted to the NHTSA, reliability ratings from J.D. Power, auto review and rating sites such as Edmunds, specialist forums, etc. We analyzed this data to provide insights into the best and worst years for these vehicle models.
---