The older models of the Nissan Versa, in particular the years between 2009-2012, typically have the most problems, with the 2012 having the most. 
Over the years, updates helped to make it more reliable, with very few problems occurring in the newest models.
Overall, it is a reliable sedan.
Before we start, make sure to see our article about how long the Nissan Versa lasts.
1) Transmission Issues
Transmission Issues The 2012 model has a transmission that is prone to failure. This happens at an average of 72,850 miles. The problem is in the engine, which can cause a car to stop working.
Because of this, drivers who own this model should be aware if it ever starts making unusual noises or if there are any issues with shifting gears.
Most of the Nissan versa models with automatic transmission do not have this issue. It is mainly seen in the CVT transmissions in the 2012-2017 Versa. One known issue is that it will have trouble shifting gears.
Another issue is that the transmission will jerk while the driving the car. Also, the tachometer gauge will jump or make whining noises. Some drivers even reported that the Versa stopped abruptly while in the middle of the road.
To fix this problem, drivers need to replace the entire transmission.
This is a very costly repair, so it is important to be aware of the symptoms before they get worse.
Nissan responded to this issue by extending the limited warranty on the automatic transmission control and transmission assembly an additional 24,000 miles or 24 months.
New owners were also given a voucher to cover up to $1000 or the opportunity for leasing an Infiniti or Nissan vehicle.
2) Defective Airbags
Several models of the Versa were recalled due to defective airbags.
This includes the 2007-2011 models as well as some of the older models.
The airbags can malfunction during an accident.
They would not deploy during a collision. The recall took place in May of 2016.
To fix this issue, Nissan will replace the front passenger airbag free of charge.
3) Problem With the Suspension System
Up to a third of all complaints noted were related to the suspension system.
In particular, it was related to a broken coil in the suspension system. This can cause a squeaky or grinding noise and make it harder to control the vehicle.
To fix this problem, drivers need to have the coil system replaced. The coil springs can be faulty. In some cases, they can even break.
This may cause damage to the struts. Or, it can shred the interior of the tire. These coils were eventually issued a recall by Nissan.
They tended to fall apart and rust faster than was normal.
4) Wiper problems
The Nissan Versa also has issues with the wipers that can influence the visibility while driving, especially the rear wipers.
They may either get stuck or not turn on at all. This can make it difficult to see the road in bad weather conditions, especially if there is heavy rain or snowfall.
One way to fix this problem is to clean the wiper blades and see if that makes a difference. If not, then the wiper motor may need to be replaced.
5) Steering Problems
One of the most common issues with the 2016 Nissan Versa is steering problems.
Many drivers report that the car tends to drift into other lanes while on the road. In order to fix this issue, it is recommended that drivers replace the entire transmission system.
This can be a costly repair, so it is important to be aware of any symptoms of steering problems early on, such as an off-center or drifting vehicle.
Another common problem reported with the 2016 Nissan Versa is alignment issues.
The car can often feel out of balance or uneven, causing it to veer off course when driving at higher speeds. To fix this, drivers need to have the tires checked and realigned on a regular basis.
6) Nissan Versa Clogged EVAP Causes Gas Spills
The evaporative emission control system (EVAP) in the Nissan Versa Notes prevents fuel vapors from escaping the tank and fuel system.
Over time, the vent tubes between the tank and the vapor canister may become clogged, allowing gas to seep out of the tank when you attempt to fill it up.
Many owners have faced this issue with first and second-generation Nissan Versa Notes (2007 to 2019). To fix this problem, you'll need to clean or replace the vent tubes.
If you don't want to deal with the hassle of replacing the vent tubes, there is a quick and easy workaround. Simply disconnect the negative battery terminal for 30 seconds to reset the EVAP system.
This will clear any clogs in the vent tubes and allow you to fill up your tank without any leaks.
Nissan addressed this problem by covering the Nissan EVAP emissions vapor and canisters under the EVAP Emission Warranty Policy Enhancement. This is an extension of the original warranty by up to 150,000 miles.
Please also read our article about the best and worst years for the Nissan Note.
7) Engine Dies While Driving
Due to an issue with the alternator, the Nissan Versa's engine can die while driving. This is a serious and potentially dangerous issue that should be addressed immediately.
If you are driving your Nissan Versa and suddenly experience an engine sputter or die, there may be an underlying mechanical issue with your car's alternator.
Fortunately, there are steps you can take to address this issue and prevent it from happening again in the future. The first thing you should do is have your car inspected by a trusted mechanic as soon as possible.
They will be able to perform a thorough diagnostic test on your vehicle to find out what is causing the problem and make any needed repairs or adjustments to get your engine running smoothly again.
Nissan Versa Reviews
The Nissan Versa is a popular build, and many big publishers have great things to say about the car. While it's not the sportiest car, it performs well, especially considering its price.
What the Reviews Say
"The 2022 Nissan Versa sedan is a fine transportation tool for getting passengers from point A to point B, but it also makes the journey more enjoyable than many other subcompact cars. Not only is the Nissan handsome, it has a price tag that's affordable for almost everyone. "
"Available as a sedan only, we found it to be easy to drive and user-friendly. The high point over most of its competitors is that important active safety features, such as FCW and AEB, are standard. "
The Nissan Versa has a lot of things going for it, making it one of the more popular sedans on the market. To start out with, it is one of the least expensive cars you can buy.
Pros
The Nissan Versa is one of the most inexpensive cars on the market. The starting price is at $15,000 for a new model. That is a price that almost anyone can afford, and you get all of the quality performance that Nissan is known for. One of the best features of the Nissan Versa is its spacious interior. The back seats fold down, giving you extra space to store gear and other items.
Another benefit to the Versa is its excellent fuel economy. It can get an average of 33 miles per gallon. This is perfect for those who have a daily commute to work or are always running errands.
Back seats fold down for more storage space
One of the best features of the Nissan Versa is its spacious interior. The back seats fold down, giving you extra space to store gear and other items.
The Nissan Versa also has a very smooth ride and it handles very well on the road.
The 2020 model of the Nissan is a stylish and modern car that features many sleek design features. Some of these design features include:
– A sporty and aggressive front grille
– Sleek and slim headlights
– A sharp and angular body style
– Large alloy wheels
Cons
One downside to the Nissan Versa is that it's not particularly sporty or exciting to drive. Another downside is that certain body styles, like the hatchback, got discontinued.
Infotainment system lacking
Another drawback is that the Nissan Versa doesn't come with Apple CarPlay or Android Auto, which some drivers may find to be inconvenient. Also, it has a somewhat slower acceleration.
But if you're looking for an inexpensive, reliable sedan, the Nissan Versa is definitely worth checking out.
| | |
| --- | --- |
| 2022 | $21,760 |
| 2021 | $20,897 |
| 2020 | $19,557, |
| 2019 | $16,698 |
The Nissan Versa is a popular car because it is inexpensive and fuel-efficient.
The bottom line is that the Nissan Versa is a great choice for those who are looking for an affordable, reliable sedan. It has some drawbacks, but overall, it is a great car. ALso, the team at Nissan pays attention to user feedback and reviews on their cars.
So, updated models have fewer issues every year.
Was this article helpful?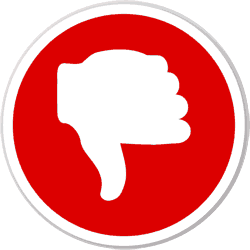 Did you find wrong information or was something missing?
We would love to hear your thoughts! (PS: We read ALL feedback)
ⓘ  The information in this article is based on data from National Highway Traffic Safety Administration (NHTSA) recall reports, consumer complaints submitted to the NHTSA, reliability ratings from J.D. Power, auto review and rating sites such as Edmunds, specialist forums, etc. We analyzed this data to provide insights into the best and worst years for these vehicle models.
---