Introduced in 2014 by Acura, Honda's luxury division, the Acura TLX is a luxury 4-door sedan with 9 model years, from 2015 – present.
From the very attractive 2015 model to the more boastful 2022 edition, you won't derive the same reliability and comfort from all the TLX years.
We have, therefore, reviewed this luxury sedan to introduce the best and the ones to avoid.
The Best and Worst Years for Acura TLX are:
The 2019, 2021, 2020, and the 2018 model are the best Acura TLX models so far. On the contrary, the 2015, 2016, and the 2017 models are best avoided due to their prevailing transmission and engine issues.
Acura cars cater to high-earning demographics.
What Acura TLX Years Are the Most Reliable?
Acura TLX is prominent for faulty transmission and engine issues. However, you can rely on the models below.
1. 2021 Acura TLX
With a view to advance the performance of the Acura TLX, the 2021 version features a turbo V6 engine and a more sophisticated chassis.
Although its movement is still not as swift as that of many other sports cars, its more powerful engine fares better than the outgoing models.
The 2021 Acura TLX has received more impressive reviews than all other old TLX models. With an excellent 8.1/10 on US News and 4.6/5 on Cars.com, you can rely on this model. Edmunds also rates it at 7.6/10, a little above all of its predecessors.
2. 2019 Acura TLX
Aside from a classier exterior design, all Acura TLX models are notable for quiet cabin and the 2019 version maintains that. Similarly, they are known for bland driving and this model didn't correct that either.
However, unlike the very older versions, the 2019 model has received fewer complaints so far.
The only resurfacing issue of concern is the automatic idle stop which prevents the car from moving after coming on. There is also a slight chance of the vehicle turning itself off when being idled for about 60 seconds.
You should also note that few customers have complained about the prominent problem of the transmission. This time, it is not the jerking sound but about 5 seconds delay in getting activated.
Overall, the 2019 Acura TLX has fared significantly better than the 2015 – 2017 versions in terms of user complaints.
Mind you, this mid-size sedan has received above average ratings from different reviewers. Notable amongst them are Edmunds and CarandDriver that both score it 7.5/10.
Whereas J.D. Power gives it 79% on reliability, TrueCar's 4.1 out of a staggering 1,990 votes is also a positive rating.
3. 2020 Acura TLX
The 2020 Acura TLX is not very different from the 2019 model. They have both received similar ratings from critics/reviewers, and they come with the same exterior design.
While this model also has the engine as the major point of concern, particularly the idle stop system, it has received little to no complaint on other aspects.
With an all-wheel drive system, the acceleration of the 2020 Acura TLX is still not as impressive as you'd have in other competitors.
Otherwise, there's little to no addition to the already impressive interior and comfortable seats the TLX boasts of.
Like many other TLX model, the 2020 version also received 7.5/10 ratings from Edmunds and CarandDriver. MotorTrends also rate it 7.3/10 to express how just above average this Acura TLX model is.
4. 2018 Acura TLX
When compared with the older models, the 2018 Acura TLX fares significantly better in terms of user complaint.
There has been little to no complaint about the brake, the steering, and, especially, the transmission which has only 1 complaint on NHTSA and CarComplaint so far.
A major issue with the 2018 Acura TLX is its electrical problems. This car still seems to have the prevailing issues of stopping on its own, even on the highway, as related by an active user.
Another major issue is the constant alerts of the check engine signals and inability to use the car in prompts. This often happens because of the underlying issues with the electric parking system, the idle stop system, and the battery failure.
However, only a few users have lodged serious complaints about this on both NHTSA and CarComplaint so far.
While it has just 9 reports on CarComplaint across all of its components, NHTSA has received 42 complaints about this model.
The serious amongst these reports are the electrical parts (9), engine (5), brake (5), and the drivetrain (2), as stated on CarComplaint.com.
Aside from these reported issues, the 2018 Acura TLX has received above average ratings from reviewers. While Edmunds scores it 7.5/10, CNet gave it 6.9/10. In fact, it has 80% reliability rating on JD Power.
Make sure to also check out our article on 8 cars with the most comfortable back seats.
What Acura TLX Years Should You Avoid?
Here are the Acura TLX models you should avoid.
1. 2015 Acura TLX
The simple and stylish looking 2015 model is almost an apology for a ride. Being the first model of the luxury sedan, this car has a record of 187 user complaints on CarComplaints so far. Presently, it has also received 414 user reports on NHTSA since its debut.
From jerking transmission, weak brake system, unreliable battery, to a defective engine, you should be wary of the 2015 Acura TLX.
There have also been a series of concerns about the airbag failing to deploy when needed. This is amidst other issues like the flaking body paint and unreliable power steering.
As if those are not dreadful enough, the drivetrain alone has received 145 complaints on NHTSA. Imagine losing control of your car when driving on 50 – 60 mph.
While this had often been attributed to the faulty battery system, the drivetrain has remained the most point of concern for this vehicle year.
Mind you, many reported issues about the drivetrain occur when the car has covered around 60,000 miles. You just have to avoid this model, especially when going for a used deal.
If you're also interested in the RDX, make sure to read about the best and worst Acura RDX years.
2. 2016 Acura TLX
The 2016 Acura TLX isn't remarkably better than its predecessor, as it carried over its most common problems.
Although it has only received 25 reports on CarComplaints, there have been more than 90 complaints about its different components on NHTSA.
This TLX version still has issues with the transmission, the drivetrain, battery failure, and the brake, aside from other minor issues.
Especially when the engine is cold, the transmission of this TLX version still jerks and hesitates to work efficiently. It is quite unfortunate that a user had to experience this issue after covering only 100 miles.
The customer complained that the car hesitated in shifting between 2nd and 3rd gear during a critical acceleration period. This is a safety concern, isn't it?
Besides, there have also been a series of issues about the car decelerating while on the road, and constant changing of battery which makes it difficult to always start the car as you'd like.
For a luxury brand as Acura, you won't expect to deal with all these issues when you purchase a recent ride.
Make sure to also check out our article on 9 great sedans for long drives.
3. 2017 Acura TLX
While it maintains the simple exterior design of the older TLX version, the 2017 Acura TLX seems to have taken over their problems as well.
There have been concerns about the car failing to start, especially when caught in traffic. This could, however, be a result of the underlying battery issue in the older model.
While some customers have traced this to a faulty alternator, a user claimed to experience a repeat of this issue barely 30 minutes after changing the alternator.
It is so unfortunate that the average mileage for the riders who have experienced the failure of the car to start is just 10,595 miles.
Also, the transmission problem with the 2015 model seems to have not been corrected in this newer version.
While some users have complained about the transmission jerking uncomfortably, few others have reported the vehicle shifting to manual while on 60 – 70 mph. Remember the deceleration issue with the older model?
Aside from user complaints, the 2017 Acura TLX has barely received a little above average ratings from reviewers. Edmunds scores it 3.8/5 from 104 user reviews while KBB rates it 4.3/5 out of 77 reviews.
You may also be interested in the best and worst Acura RDX years.
What are Some Typical Problems With the Acura TLX Models?
Below are some of the common problems with the Acura TLX.
Jerking Transmission
Defective battery system
Sluggish acceleration
Faulty Electrical system
Weak brake functions
Drivetrain problems
For a more in-depth analysis, you can also check out my article on common problems with Acura TLX vehicles.
Final Thoughts
The Acura TLX is notable for prevailing transmission and electrical problems. However, these issues are more imminent in some models than in the others.
Also, whereas the regular Acura car is powered by a 2.0 L four-cylinder engine that makes only 272 horsepower, you shouldn't expect it to drive faster than many other sports cars.
However, few other models or higher trims feature a turbo 3.0 L V6 engine that produces 355 hp to give a faster acceleration.
While you should avoid the older models strictly because of their recurring transmission and engine issues, you should also be mindful of the engine power if you care more about speed.
Was this article helpful?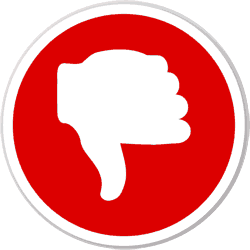 Did you find wrong information or was something missing?
We would love to hear your thoughts! (PS: We read ALL feedback)
ⓘ  The information in this article is based on data from National Highway Traffic Safety Administration (NHTSA) recall reports, consumer complaints submitted to the NHTSA, reliability ratings from J.D. Power, auto review and rating sites such as Edmunds, specialist forums, etc. We analyzed this data to provide insights into the best and worst years for these vehicle models.
---