Not all cars are suitable for long journeys.
Hence, using the wrong car can make traveling difficult, possibly leading to severe back pain for the driver and passengers.
Before setting out, you'd need a car that can not only endure road fatigue but also has a great fuel economy. These sedans will do the trick, some more than others.
1. Toyota Prius L Eco
If the maximum fuel economy is your goal, the Toyota Prius is your ideal vehicle. We know it for its unmatched fuel economy, which comes as no surprise since it's a hybrid.
The 2020 Prius has a combined fuel efficiency of 56 mpg, which means you'll save significantly on fuel costs.
The EPA estimates a fuel efficiency of 58 mpg in the city and 53 mpg on the highway. It can also accommodate over 11 gallons of fuel in its tank. Put this together with its battery and you can journey for hundreds of miles without needing refuel..
The EPA estimates are achievable when driving in the real world.
With five seats, plenty of cargo space, strong reliability, and 50+ mpg, it's hard to not go for the Prius. For long distance trips, the wide range of infotainment options makes it a fun place to spend your time.
The backroom is also large and can accommodate a lot of luggage. Many people even camp in their Prius. They simply empty the back seat and sleep in the large cargo area.
The Prius also has many models, including a full plug-in EV option. However, any standard Prius hybrid will easily push you past 50 mpg.
The Prius L Eco variant which uses gasoline is best for a road trip simply because of its fuel efficiency. Whether you're a driver or a passenger doesn't matter much, the Prius is satisfying either way.
2. Chevrolet Impala
The Chevrolet brand's big sedans have a long history of comfort during long trips. The 2017 Chevrolet Impala continues that tradition with outstanding success today.
First, it's a very large sedan, over 201 inches long, with a trunk that can hold 18.8 cubic feet of cargo. That alone puts it ahead of several sedans for road trips.
The Impala offers many amenities for drivers traveling long distances. Air-conditioned front seats, heated rear seats, and a heated steering wheel are all on the Impala's interior list. These features make it difficult to feel uncomfortable no matter the weather extremities you encounter on the road.
If you're familiar with the latest tech, Chevy also introduces a portable Wi-Fi hotspot and Apple CarPlay smartphone integration.
No doubt it doesn't lack the standard adaptive cruise control, lane departure warning and forward collision warning, cars should have.
Its fuel consumption is also above average. The 2019 Chevy Impala offers 22 mpg in cities and 29 mpg on highways.
Here are the classic buying demographics of full-size cars.
3. Toyota Avalon
The Toyota Avalon offers an incredibly smooth ride with the comfort you'd expect from a large cruising sedan.
It has an adaptive suspension system that performs and responds well to crude roads. Thanks to the powerful V6 engine with 301 horse power which you can get from the 2021 Avalon combined with the smooth shifting gears, the car delivers unrivaled power and excellent traction.
Comfort is the Avalon's signature and perhaps the main reason for choosing a sedan of this size. In fact, that sets it apart from other cars on this list.
With that in mind, all its seats provide ample cushioning and support for long or short rides. The Avalon turned out to be more comfortable than the rest. All thanks to a wide trunk, a spacious floor and a comfortable loading height.
It is handy for many scenarios other than long trips. You can cruise it for day trips and short city trips too.
The brake system is also smooth and almost never slips. Overall, it gives good value for money thanks to its high fuel efficiency and luxurious atmosphere.
The Avalon's fuel economy has a combined rating of 26 mpg, which we'll admit, is not its strong suit.
Related: Toyota Avalon In Snow & Winter Driving? (Explained)
4. Toyota Yaris 1.5G
Toyota's Yaris 1.5G is equipped with Vehicle Stability Control, which prevents under-steer or excessive cornering. Its Traction Control detects wheel rotation on slippery roads and regulates braking effort and engine power to restore traction.
With the above features, you can already see why the Yaris is great for long drives. Drivers get exhausted when driving for long periods. These features help prevent accidents because of human error.
You can also enjoy increased fuel efficiency and reduced emissions with a quieter and smoother engine. This is especially true when you switch to ECO mode. It also has a great CVT transmission, which makes it excellent for "lazy driving".
The Yaris further impresses us with an EPA standard rating of 39 mpg on highways and 30 mpg in cities. Combine that efficiency with the Yaris' 11.6 gallon fuel tank and you can go up to 452 miles on a single tank of fuel.
5. Acura TLX
One of the most comfortable cars, the 2017 Acura TLX can really help keep drivers engaged on the road. It is a sport oriented sedan with real performance boosters like precise four-wheel steering and super-four-wheel handling.
The TLX also provides safety on roads with technologies designed to improve road travel. Such features include adaptive cruise control, forward collision warning, lane departure warning and collision mitigation braking system.
Acura also offers a 206 horsepower four-cylinder engine that gives up to 35 mpg, or a V6 capable of 290 horsepower with 34 mpg.
6. Honda Accord
The current 10th generation Accord is arguably the best of Honda's excellent lineup. The 2.0-liter turbocharged engine and 10-speed automatic transmission keep the engine efficient and quiet on the highway.
It features Honda Sensing and LaneWatch to notify you when you drift off the track. This comes in handy if you're sleepy after long hours of driving.
There's also plenty of room in the back seat. The 16.7 cubic feet of trunk can fit things like a full-size car can. That alone puts it above other mid-size cars with storage.
The Accord is a comfortable place to sit and spend time with your loved ones. This makes it one of the best cars for family travel.
Related: 11 Honda Accord Statistics You Should Know (Facts & Numbers)
7. Volvo V90
Driving a Volvo V90 along a highway can be a very relaxing experience.
Almost everything in the V90 provides a smooth and comfortable ride. The seats are cozy and supportive, while the dashboard's design is simple and pleasing to the eye.
The voice control system works well.
An eight-speed automatic transmission is standard on all trims, so you don't have to worry about changing gears. Also, the Pilot Assist system is standard. It allows the car to move almost independently on highways.
The Pilot Assist allows the car to drive itself even in heavy traffic. Not that you're bound to encounter such traffic on cross-country drives, anyway. However, this proves the V90 is versatile for different road conditions.
Choosing the Volvo V90 with 18-inch or 19-inch alloy wheels allows for maximum driving comfort. You may consider an air suspension as an option. This is because it improves the ride quality and fuel economy, which are features drivers always want for long drives.
8. Honda Civic
Looking for something different? The Honda Civic might be a pleasant option. Sure, it provides comfort on long journeys. It is also powered by one of the most impressive compact gasoline engines available today.
The 1.0-liter turbocharged petrol engine delivers up to 47 mpg and ultra high performance. Getting a combined fuel efficiency of 35 mpg on a regular Civic is normal. Highway driving can deliver as much as 40 mpg.
Though its styling isn't to everyone's taste, the Civic is very reliable.
9. Toyota Camry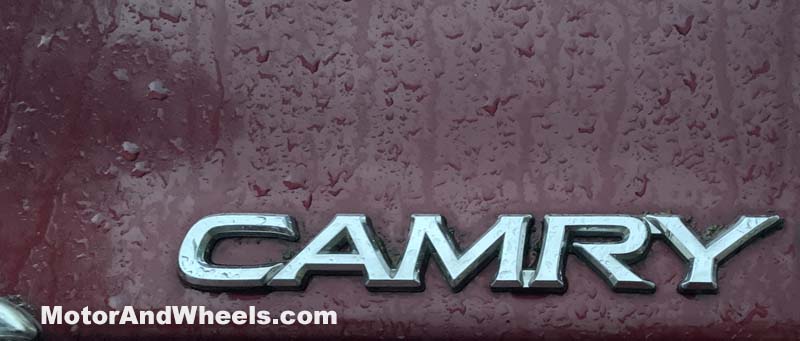 This list would be incomplete without the Camry.
For a midsize sedan, its haul capacity is pretty good. The trunk is large for its class with a 15.1 cubic feet volume. You can adjust the rear seats to create more space when larger items need to be placed in the trunk.
Camry owners with children will appreciate the ample rear-seat space for car seat access and easy access to mount points.
Its spacious seats ensure a smooth ride and make the Camry suitable for long journeys. There's also the addition of an efficient climate control system. It can efficiently cool the cabin even in blistering temperatures.
Hence, for road trips, its cabin is comfortable for drivers and passengers alike.
The four-cylinder Camry SE's fuel economy rating is great with a combined fuel economy of 32 mpg. It can deliver as much as 28 mpg in the city and 39 mpg on highways.
Its less fuel consumption, comfortable interior, and affordable price makes the Toyota Camry an ideal mid-size sedan for long drives.
Related: 10 Reasons Why The Toyota Camry Is So Popular?
Final Thoughts
Choosing a car for long drives depends on what you are looking for in a vehicle. Fuel economy, comfort, and performance are all factors we always look for in cars.
Whatever predilection you have, there's a car that'll suit your need at an acceptable price point.
Sources
Used 2020 Toyota Prius Prime MPG & Gas Mileage Data | edmunds.com
Was this article helpful?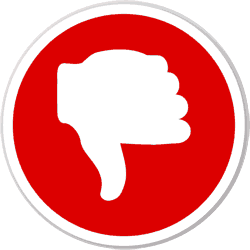 Did you find wrong information or was something missing?
We would love to hear your thoughts! (PS: We read ALL feedback)