The Acura RDX is the second crossover SUV produced by Acura, Honda's luxury vehicle division.
Introduced in the year 2006, this vehicle now has 16 models to boast from the 2007 model to the recently released 2023 version.
If you're thinking of buying an Acura RDX car, you'll discover the best and the worst model year in this article.
The Best and Worst Years for Acura RDX Are:
The 2018, 2012, 2009, and the 2015 Acura RDX are the best models so far. Conversely, the 2019, 2014, 2013, and the 2017 models remain the worst Acura RDX years. It is important to note these years when buying an Acura RDX.
What Acura RDX Years Are the Most Reliable?
Here are the most reliable Acura RDX models:
1. 2018 Acura RDX
The 2018 Acura RDX emerged the winner of US News' 2018 best luxury compact SUV for the money. This is all thanks to its affordability, user reviews, and critics evaluation.
Unlike the much newer RDX models, the 2018 Acura RDX has only received 5 complaints on carcomplaints.com so far, with no serious issue reported.
Meanwhile, this vehicle has received 5-star on overall safety ratings and 4-star for rollover ratings on NHTSA, which justifies how reliable it is.
Other reviewers, such as Edmunds and KBB have also score it 4.3/5 and 4.5/5, respectively, on overall performance.
Moreover, the 2018 Acura RDX offers more spacious seats in both rows, unlike the first-generation models. It also has a more convenient cargo area.
Most impressive is the fact that the 2018 Acura RDX only has one trim. So, you'll enjoy its loads of standard features without necessarily having to upgrade to a higher trim. Meanwhile, it also offers some additional features as options.
Some of its standard features include a rearview camera, dual-zone automatic climate control, a moon roof, and a power liftgate.
You can get front and rear parking sensors, collision mitigation braking, blind spot monitoring, adaptive cruise control, and rear cross traffic alert as optional features.
 2. 2012 Acura RDX
The Acura RDX is one of the few SUVs that offer a relatively low price, and it somewhat holds its value when compared with other rivals.
Edmunds estimate the price of the 2012 Acura RDX around $15,990 – $19,990.
That aside, this car is powered by a turbocharged 2.3 L four-cylinder engine which produces 240 horsepower but delivers impressive performance. You'll particularly love the sporty handling of this vehicle.
In case you're concerned about the cabin, the 2012 RDX offers some standard tech and safety features. Although other competitors like the BMW X3 may give more premium features, the 2012 Acura RDX also fares well, especially for its cheaper price.
Some of the standard features of this SUV include antilock brakes, heated mirrors, a sunroof, dual-zone automatic climate control, and leather upholstery.
Mind you, a rearview camera is optional in this model, and it lacks a keyless ignition and Bluetooth audio streaming.
While the 2012 Acura RDX has received little to no complaints on NHTSA and carcomplaints.com, it has received excellent ratings from critics and reviewers.
Edmunds gives this car an overall rating of 4.4/5 and US Car News scores it 8.6/10. Moreover, US News also ranks the vehicle #2 out of 7 2012 luxury compact SUVs to justify its overall satisfaction.
3. 2009 Acura RDX
The 2009 Acura RDX is one of the first generation RDX models released to the market. The cabin and cargo space of this car is not impressively spacious, but it offers a sensational ride quality just as the more recent RDX SUV.
Tagged as a premium ride, the 2009 Acura RDX comes with some high-ended features like an advanced AWD system, leather upholstery, and Bluetooth connectivity.
Regardless of being an old model, this vehicle is one of the few compact SUVs that provide exceptional comfortability, even with a minimal budget.
Powered by a turbocharged 2.3 L four-cylinder engine, this SUV makes 240 horsepower and 260 lb-ft. of torque.
Mind you, if you won't compromise on fuel economy, you may not find this vehicle impressive. This is because it only has an EPA estimate of 17/22 mpg for city/highway drive.
Also, the 2009 Acura RDX is not one of those SUVs you can rely on for a large towing capacity. It has a maximum capability of towing just 1,500 lbs.
Nonetheless, the 2009 Acura RDX ranks #2 out of 5 2009 luxury compact SUVs by US News. It also has an impressive overall rating from critics, getting 8.6/10 on US News and 4.4/5 on Edmunds.
Also, in terms of crashworthiness, the vehicle earned a 5-star rating for safety on both frontal and side crashes when subjected to government testing.
You may also be interested in learning about the best and worst Acura ILX years.
What Acura RDX Years Should You Avoid?
The Acura brand targets a wealthy American demographic. So, the cars should be good solid vehicles without too many issues. However, there are always outliers and models that perform less than others.
Below are the Acura RDX years you should avoid:
1. 2019 Acura RDX
One of the prominent problems with the Acura RDX is the faulty transmission and the squeaking brake. It is quite unfortunate that while these issues have been complained about in the 2019 RDX model, this vehicle also has its own unique faults.
Driving can be boring sometimes, especially when stuck in traffic or engaged in a seemingly endless journey. In such situations, most drivers often seek solace in their infotainment system, which is unfortunately faulty in the 2019 Acura RDX.
Several owners have complained about the radio malfunctioning at intervals. As if that's not enough of a discomfort to owners, Apple CarPlay, GPS navigation, and hands-free calling have also proven to be unreliable in this RDX model.
These indicate that there is a fault with the infotainment software of the car.
Also, while this vehicle gives off a grinding noise whenever a driver used the brake, several owners have faulted how the car unnecessarily moved into limp mode and lost acceleration.
Aside from these issues, the 2019 Acura RDX wasn't rated better than many other RDX models by critics and reviewers. Edmunds only rates it 3.3/5 and J.D Power scores it 2.5/5 on reliability rating.
Mind you, the acceleration (limp mode) issue is not only peculiar to the 2019 model, it has also been faulted in the 2020, 2016, and the 2007 RDX models.
2. 2014 Acura RDX
Powered by a 3.5 L V6 engine that gives 273 horsepower, the 2014 Acura RDX comes with a refined handling and an improved cabin. Of course, it is the second model from the second generation RDX models, and you shouldn't expect any less.
This SUV offers a more comfortable cabin and comes with a rearview camera as standard. However, it lacks many other advanced driver assistance features you'll find in its rivals like the BMW X3.
You'll still get leather upholstery, heated front seats, Bluetooth connectivity, and a moon roof anyway.
Meanwhile, this SUV has impressive ratings from critics and reviewers. Edmunds rates it 4.1/5 and KBB scores it 4.5/5. While J.D Power gives it 3/5 on reliability rating, it has an excellent safety and overall reliability rating on NHTSA.
So, why should you avoid this SUV?
A major blemish to the 2014 Acura RDX is the headlight system. To amplify the issue with the headlight, carcomplaints.com has received 68 complaints on this component alone as of the time of writing this review.
Notable amongst these complaints is highlighted below:
Like many other Acura RDX 2014 owners, I have also experienced the dimming of headlights to the point where it is unsafe to drive in the evening or during severe weather conditions.
It is quite unfortunate that changing the headlights might not fix this issue, as the defect lies in the headlight assembly.
So, you may need to avoid this car, especially if you often drive at night.
Please also read our article about the best and worst Acura TLX years. 
3. 2013 Acura RDX
The 2013 Acura RDX is the first amongst the second generation RDX models. This model replaced the turbocharged four-cylinder engine of the first generation with a 3.5 L V6 engine that works with a six-speed automatic transmission.
With an improved engine, the 2013 RDX gets an improved fuel economy. The gas mileage of this model now gets an EPA estimated 20/28 city/highway drive with a combined 23 mpg. That's quite impressive for a vehicle in its class, especially with an affordable price tag.
Aside from a powerful engine and an improved fuel economy, the 2013 Acura RDX doesn't have a good reliability rating. J.D Power rates this model below other RDX models at a meagre 2/5 on reliability.
This vehicle doesn't also stand atop of its competitors either. US News only ranks it #6 out of 7 2013 luxury compact SUVs.
Besides, this vehicle also has some issues with the suspension, the battery, and the headlight system.
While many users have lamented how the ride performs miserably on bumpy roads, several others have complained about the clunking noise made by the suspension while on the road.
Also, this model introduced a new issue for Acura RDX in the defective headlight that could hardly see at night.
As if those are not enough, the 2013 Acura RDX also has an issue with the battery system. Several owners have complained about having to replace their dead battery occasionally when they hardly expect.
If you're interested in an Acura and a Honda, we have an article that discusses the major differences between a Honda and an Acura.
What Are Some Typical Problems With the Acura RDX Models?
Unlike many other vehicles, Acura RDX is notable for a few issues. Most typical of the vehicle's problems are listed below.
Defective headlight system
Faulty transmission system
Clunking suspension noise
Squeaky break
Defective infotainment system
Source
Was this article helpful?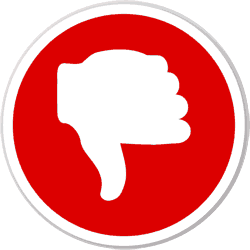 Did you find wrong information or was something missing?
We would love to hear your thoughts! (PS: We read ALL feedback)
ⓘ  The information in this article is based on data from National Highway Traffic Safety Administration (NHTSA) recall reports, consumer complaints submitted to the NHTSA, reliability ratings from J.D. Power, auto review and rating sites such as Edmunds, specialist forums, etc. We analyzed this data to provide insights into the best and worst years for these vehicle models.
---