The Toyota Corolla has been around for a while – since 1968 in the US, to be exact. Since then, it's become a worldwide standard, with a long record as an internationally best-selling compact. The Toyota Corolla is popular among first-time car owners.
If you're wondering how much cargo space the Corolla offers, read on to find out.
We provide all the details on interior dimensions and weight capacities below, along with a comparison of some similar-sized compact cars.
How Much Cargo Space Do Toyota Corollas Have?
The interior volume for Corolla sedans ranged from 83 to 97.5 cubic feet, with trunk space falling between 9 and 16 cubic feet across generations. The Corolla can handle between 900 and 1,300 pounds of weight from cargo and passengers.
First – Sixth Generations: 1968 – 1992
While the Corolla is an incredibly reliable car, you might still have a bit of trouble finding one from the earlier generations. If you do, it's likely to be less roomy than the models currently on the road.
Before 1991, the Corolla was considered a subcompact rather than a compact car, and had slightly smaller dimensions than the modern versions.
Standard legroom measurements were around 40 inches for the front seat and 31 for the back. Interior width was around 52 inches, while the entire length of the car hovered around 160 inches – more than 10 inches shorter than the most recent models. Trunk space ranged from 9 to 12 cubic feet.
The vehicle's payload varied slightly from model to model, but a 1,000 pound limit was fairly standard.
The Toyota Corolla has been extremely popular for a very long time.
Seventh Generation: 1993 – 1997
The cabin area of the seventh generation was roughly 90 cubic feet, with between 12 and 15 additional cubic feet of trunk space. The cabin was about 54 inches wide and 48 inches from floor to roof, with 42 inches of legroom in the front and 33 inches in the back.
The payload limit for this generation hovered around 1,275 pounds, though slight variations occurred based on engine type and drivetrain.
We still see many of these early Corolla models on the streets. This shows how well the Toyota Corolla last.
Eighth Generation: 1998 – 2002
The total passenger volume for the eighth generation of Corollas was about 88 cubic feet for all model years, just slightly smaller than the previous generation.
The other dimensions were a tad smaller as well. The trunk volume measured 12.1 cubic feet, while the width of the cabin interior was approximately 52 inches. Legroom measurements were the same as those for the previous generation.
The payload capacity was about 1,200 pounds on average.
Ninth Generation: 2003 – 2008
The Corolla got a more modern styling update for the 2003 model year, with a shorter hood and less of an angle on the dash.
This also led to increased cabin space, with the sedan offering 90.3 cubic feet. Trunk volume was about 13.5 cubic feet for all model years.
Overall height had increased as well, at about 50 inches, while interior width was steady at 53 inches. Front legroom stayed at 42 inches, while the back went up to 35 inches.
Payload capacity, however, dropped when compared with previous generations, with models from the ninth generation offering only about 1,000 pounds.
Tenth Generation: 2009 – 2013
Trunk volume went up considerably in 2009, reaching 16.6 cubic feet of capacity, but then dropped down to 12.3 cubic feet for the remaining years.
Interior cabin space held steady at about 92 cubic feet. The back seat saw an additional couple inches of space, bringing leg room up to 36 inches, while the interior width also went up from 54 to 55 inches.
As far as weight, payload specs also remained about the same, hovering at 1,000 to 1,100 pounds.
The tenth generation featured some of the Toyota Corollas with more issues also. Check here what Toyota Corolla years to avoid and the best years for Toyota Corolla.
Eleventh Generation: 2014 – 2019
The eleventh generation of Corollas aimed at maximizing cargo space, providing 97.5 cubic feet of interior volume, a record for the little compact. Trunk volume went up only slightly, to 13 cubic feet.
The extra interior space went towards a roomier back seat, which now had 41 inches of leg room. Other interior dimensions remained similar to those of the previous generation.
The payload capacity was again a bit lower, ranging from 935 pounds to just over 1,000 pounds.
Twelfth Generation: 2020 – current
Interior volume was bumped down again as Toyota went for a sleeker and more compact look with the latest generation. Passenger volume measured 88.6 cubic feet, while trunk space stayed the same at 13 feet.
Space was again lost in the backseat, with legroom reduced to 35 inches. Seat dimensions became slightly narrower as well, with only 52 inches of shoulder room compared to a previous 55.
The latest generation of Corollas offers still less in terms of payload, with a range hovering from 800 to 900 pounds.
How Much Cargo Space Do Similar Compact Cars Have?
Hoping to compare the Corolla with other cars in its range?
Below, we go over the cargo and weight specs of some of the latest models that pose a competitive alternative to the Corolla.
Kia Forte: 
With the Forte, Kia offers just slightly more trunk space, with a capacity of 15.3 cubic feet. The interior is slightly more roomy than most Corollas as well, measuring 96 cubic feet. The latest generation of Fortes is about even with the Corolla in terms of payload, its range falling just under 900 pounds.
Kia Soul: 
The Kia Soul is again a bit roomier, with 102 cubic feet of room in the cabin, 24.2 of which is in the trunk area. The hatchback style of the Soul will be a definite plus if you often need to transport larger cargo, and payload is also slightly higher, at 1,179 pounds.
Honda Civic:
The Civic edges out most Corollas slightly when it comes to trunk space, with 14.8 of available space. The maximum payload for the Civic is at the lower end, however, coming in at 850 pounds.
Hyundai Elantra: 
Hyundai's Elantra offers roughly comparable storage space, with 14.2 cubic feet of room in the trunk and and interior of 99.4 cubic feet. The payload capacity of the latest models hovered between 970 and 990 pounds.
Nissan Sentra:
The Sentra again proves that the Corolla is on the lower end when it comes to cargo space, offering just slightly more room with 96 cubic feet of volume in the interior and 14.3 cubic feet of trunk space.
The payload capacity of the Sentra is about the same, ranging between 917 and 963 pounds.
Can You Mount a Rooftop Box on a Corolla?
An easy way to maximize cargo space for your Corolla is to mount it with a rooftop box.
Rooftop boxes typically offer between 15 and 25 cubic feet of protected storage space, and come in a variety of dimensions in both hard-shell and soft-cover styles. They can be mounted using a roof rack, or strapped directly onto your sedan.
When looking at rooftop boxes, you'll want to choose one that falls under your vehicle's weight limit.
Since many recent Corolla models have a fairly low payload capacity, choosing a lightweight box is a good idea. Always check to make sure that the combined weight of your rooftop box, your cargo, and any passengers remains less than the recommended payload for your vehicle.
How Big a Trailer Can It Tow?
Impressively for a sedan, most models of the Corolla within the last 20 years can tow up to 1,500* pounds.
*It's important to note that this number applies only to braked trailers, i.e., trailers with their own braking system. Always consult your vehicle's owner's manual before attempting to tow.
This capacity gives you a range of trailers to choose from, from small pyramid trailers to compact pop-up campers. Campers like these can weigh as little as 600 pounds.
In order to leave a cushion of weight for any gear and supplies you might pack, it's best to look for a camper that comes in under 1,000 pounds – anything in the 'ultra-lightweight' category should be perfect.
Which Corolla Model Has The Most Cargo Space?
If you're looking for maximum interior volume in your Corolla, choose a model from the eleventh generation, which ran from 2014 to 2019.
This generation offered nearly 100 cubic feet of passenger space, with an especially roomy backseat that's perfect if you often have a full car.
Some earlier models offered slightly more trunk space, such as the 2009 sedan, which had more than 16 cubic feet of trunk storage. The eleventh generation gives you slightly less, with about 13 cubic feet.
Which Compact Car Has the Most Space?
As far as compact cars that are comparable with the Corolla, if you're hoping to maximize cargo space, you'll probably want to go with a hatchback like the Kia Soul.
The Soul offers nearly double the trunk space of cars in a similar class, at about 24 cubic feet.
While the total storage volume of a hatchback is usually lower than the combined cabin and trunk space of most sedans, hatchbacks can use their space more efficiently, providing larger trunk dimensions as well as the option of putting down the back row seats to increase trunk space.
If you're a fan of the Corolla, however, there's good news – while we didn't cover the dimensions here, Toyota also offers a hatchback version of the Corolla that was released in 2017.
It's still a bit smaller than the Soul, but offers nearly 18 cubic feet of space in the trunk.
Sources
– Used Toyota Corolla Base Specs & Features
– Toyota Corolla Models, Generations & Redesigns
– All Toyota Corolla models by year with specs
Was this article helpful?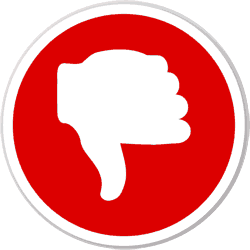 Did you find wrong information or was something missing?
We would love to hear your thoughts! (PS: We read ALL feedback)