There are many reasons to buy a Tesla, including the fact that you don't need gas and the car has amazing technology.
But even as you purchase this vehicle, there are some cool options that can make your car look cooler and the rides more enjoyable.
Let's break down some of the extra equipment you should consider getting.
We also looked at a long list of things that comes standard with Teslas.
Heavy Duty Floor Mats
Car maintenance goes beyond your engine or the body. Even the simple things like your car's interior matter as well. Heavy-duty floor mats protect your car from the mud and dirt you track every time you get inside your car.
They are particularly important if you live in a region that receives a lot of snowfall or rain. That water you trap into your car can lead to the growth of microorganisms, reducing the value of your Tesla.
As much as Teslas can hold their value for long time, simple things like a dirty or worn-out car floor can be a turnoff to potential car buyers.
Aside from maintaining your car's value, heavy-duty floor mats are easy to clean, making your work easier. Quality floor mats will last longer if you have pets and kids. They will withstand spills, scuffs, and any other dirt that comes with kids and pets.
Sun Shades for Warm Climates
No doubt, Tesla has a great HVAC system that keeps improving. But when you live in the southern and western parts of the US, you may want to consider sunshades. In areas like Texas and Arizona, your car can easily get uncomfortable when temperatures rise.
Things like getting a sun shade and parking your Tesla under the shade will help your car battery last longer.
It will also prevent you and your passengers from the extreme heat that comes with summer weather. Tesla sells their own Glass Roof and Panoramic roof. Both are lightweight and easy to install and maintain.
Note also that you often get to park your Tesla for free.
Door Edge Guards
Do you have those moments when you, a friend, or a child bangs your car door, and you feel like you just got a heart attack? Now you don't have to worry anymore. Door edge guards protect your door from dents or paint damage caused by banging doors.
But even as you get your edge guards, watch out for any wear and tear or the occasional dirt build-up. Door edge guards are easy to install and will help protect the value of your Tesla.
You may think that an edge guard will ruin the sleek aesthetic of your car. But that's not the case. You can use a transparent door edge guard that will blend with the overall look of your car.
Door Sill Guard
Still, on the subject of protecting the car's door, consider getting a door sill guard. It may look unnecessary, but I find it quite useful. From experience, I have noticed that the chrome doorsill for the Tesla Model 3 and Model S is easily prone to scratches.
You'll only take a few minutes to install it, and once it's dry, you can see a huge difference. Installing this accessory is also a great way to preserve the value of your car.
Screen Protector
Most of us get screen protectors for our phones because we understand that it's cheaper to replace the protector than the screen itself. While the chances of your Tesla's screen falling are next zero, you can drop something on it accidentally, leading to cracks or damage.
And with a damaged screen, you can kiss goodbye to a lot of features, including climate control and navigation. Even if you can drive your Tesla with a damaged screen, you'll have lost a lot of functions.
To replace the screen, you'll need about $1500. Why spend that much when you can prevent that problem with less than $50?
You can find Tempered Glass Screen Protector for the Tesla Model 3 for as little as 25 dollars. It's sensitive to touch, easy to install, and keeps the screen clarity at a maximum.
Front License Plate Holder
One of the reasons we fell in love with the Tesla is the clean aesthetic that promotes the beauty of this car. Unfortunately, most states require you to plaster the number plate on your vehicle in front.
It's a legal requirement, and driving without it will land you in trouble.
If you stay in a place where you're required to have license plates, this is an accessory you'll definitely want to get. The last thing you want is to start drilling holes in this beauty. I highly discourage that as it can lead to rust on your Tesla.
Tesla has come up with plate holders that use adhesive. You can use it, but sometimes it makes a mess, especially when taking it off and putting it back again.
A front plate holder is a better alternative. You can easily install it on the lower grille of your Tesla without causing damage to your car.
Portable Air Compressor
Another basic and cool accessory for your air-filled tires is a portable air compressor. You won't have to worry about those big air compressors you have at home or going to the gas station each time you want to inflate your tires.
You can put this portable air compressor in your trunk and pull it out anytime you need it.
I suggest getting a digital air compressor that allows you to inflate your tires without having to check the pressure all the time.
Center Console Wrap
This may seem like an accessory purely made for aesthetics, but I place it on the must-have list.
The console is a fingerprint magnet that will leave smudges, making it less attractive.
Adding a console wrap makes your car's interior look more sophisticated, and you'll go a little longer before cleaning again. This is also a chance to personalize your Tesla a little by getting EV wraps.
Center Console Organizer Tray
The center console for your Tesla is nice and deep, holding as many things as possible. But it can also become a mess without any form of organization.
Get a center console organizer tray that allows you to keep smaller items organized. This includes small tools, change for parking meters, snacks, hand sanitizer, etc.
12 Other Items:
Can You Have a Tesla With Tinted Windows?
Yes, you can. In fact, according to Tes Bros, tinting your Tesla is a good idea because it protects the car's interior from fading and reduces sun glare. On top of that, it gives you privacy.
Can You Have a Tesla With Leather Seats?
In 2019, Tesla announced its interior would be leather-free.
And considering how much leather enhances a vehicle's interior, you may wonder what your options are. The good news is that Tesla replaced animal leather with synthetic leather upholstery, which looks just as good.
Note also, if you order a Tesla with special features you might get to wait longer. However, if you order a model that's on stock you might have your Tesla delivered earlier than planned.
Can You Have a Tesla With Bullet-Proof Glass?
If you want to install bullet-resistant windows, you can, but it's quite costly. The cost is around $60,000, not including the cost of the car.
Can You Have a Tesla With Blind Spot Monitoring?
Tesla introduced a blind spot monitoring system in 2021, meaning certain models already come with this feature preinstalled. But if you're using an older model, you can still install one.
Can You Have a Tesla With Cooled Seats?
Initially, a feature like ventilated seats was only available to models S and X, but now you can also enjoy cooled seats in Models 3 and Y.
Tesla workers get a hefty discount on Tesla gear – however, Tesla employees do not get free Teslas.
Can You Have a Tesla With Gears?
You can't have a Tesla with gears because the vehicle lacks the regular engine you're used to in other vehicles.
That means it doesn't have the traditional gearbox with different levels and means to select them.
Can Tesla Deliver a Garage Door Opener?
If your Tesla is equipped with a garage door opener, you can program the vehicle to automatically open your garage door as you pull up to the house.
Do Teslas come with chargers and charging station?
All teslas are delivered complete with chargers and cables to make sure you're ready to go. You don't need to buy anything else for charging your car. You will have it all delivered with your model.
We have more information on what charging gear you get with a Tesla.
Can You Have a Tesla With Heads Up Display?
It's only models 3 and Y that come installed with Heads Up Display. For the other models, you can install a HUD system specific to the model you own.
Can You Have a Tesla With Massage Seats?
You can have massage seats in your Tesla, allowing you to relax during your trips or when you reach your destination. If you're taking a trip, the massage module relaxes your body, making your journey enjoyable and reducing stress levels.
Can You Have Apple Car Play in a Tesla?
While Tesla doesn't have Apple CarPlay, a workaround exists to use this feature in your car. You'll need:
an LTE modem,
Rasberry Pi,
Wi-Fi access point,
Ethernet cable,
and a micro-HDMI to HDMI cable.
Connect the car's browser to Rasberry PI, which will display the CarPlay interface on your Tesla's screen, allowing you to enjoy Apple CarPlay functions.
Can You Get an Extra Battery With Your Tesla?
You can get an extra battery, but you have to buy it. The average cost is between $13,000 and $14,000.
Do Teslas Come With Roadside Assistance?
If your car gets damaged on the road, Tesla allows you to request immediate roadside assistance through the Tesla app home screen. In certain regions, you can even get loaner wheels to get you where you're going.
Was this article helpful?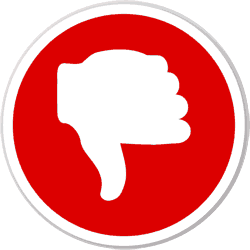 Did you find wrong information or was something missing?
We would love to hear your thoughts! (PS: We read ALL feedback)