Tesla is well known for creating some of the most astounding and innovative vehicles on the market right now.
Tesla vehicles set the bar very high for the rest of the world's manufacturers, but are they really safe from the biggest headache in the automotive market—rust?
Here's whether Tesla cars rust:
Tesla cars are not immune to rust but hold up quite well if the weather conditions are favorable. All Tesla vehicles are partly made from aluminum, making them rust-resistant, but not 100%. Tesla even issued recalls over rust issues.
Do Tesla cars need rust-proofing?
If you consider the minimal amount of rust that Tesla gets, the type of protection it gives, and the costs involved, it's not necessary to rust-proof your Tesla.
However, you may want to care for your vehicle and find an inexpensive yet efficient way of protecting it from rust.
Why rust proofing is not worth it
While your local dealership or body shop may offer rust-proofing services to your Tesla, it's considered an aftermarket add-on to your vehicle.
That means it's not a service that Tesla provides and can void your warranty.
The body and paint repair limited warranty for your Tesla doesn't cover rust damage that occurs due to:
Normal wear and tear on the vehicle
Failure to make necessary repairs on time
Negligence
Modifications that make the vehicle susceptible to rust
There are ways you can undercoat your car, but it's an easy way to ruin your vehicle's paint job if it's not done correctly.
Most professional rust-proofers charge around $1000 for the service.
Does the Tesla Model S rust?
Tesla Model S seems to be the hardest hit by rust issues. Tesla has recalled the Tesla Model S vehicles manufactured between 2012 and 2018 due to rust issues.
The problem was caused by screws fastening the motor to the starting rack.
The screws would corrode and required replacement of the bolts. If the rust causes the bolts to break, you risk the motor detaching from the entire system, which can cause serious problems.
Since the company doesn't manufacture every car part in-house, there's a possibility that a part from one supplier could become susceptible to rust.
Model S has a lot of exposed metal on the body. The front and rear facia are made from aluminum materials, but the frames are mainly made of steel.
This makes the vehicle more susceptible to rusting, especially if you live in areas that use salt heavily on roads. The best way to keep your car free from rust is to inspect it regularly and take the necessary precautions.
Does the Tesla Model X rust?
Tesla Model X rusts. One of the voluntary recalls by Tesla in 2016 involved Model X SUVs and Model S sedans due to the same rust issues.
Drivers living in heavy winter states where de-icing chemicals are used on roadways reported the issue.
According to Tesla, the steering assists motor bolts on the SUVs built before October 2016 could be affected by the corrosion caused by magnesium or calcium road salts.
The recall affected over 15,000 Model X vehicles. Tesla has asked Model X drivers to take their cars to the nearest dealership and have the bolts replaced at no charge.
The automaker will replace the bolts and apply a corrosion-preventative sealer to prevent the vehicle from rusting.
Since this is another greatly affected model, make sure you inspect the vehicle regularly to spot rust and take action immediately.
If your warranty is valid, you only need to report the issue and take your vehicle to a nearby Tesla dealer to get it checked and fixed at no cost.
Does the Tesla Model 3 rust?
The Tesla Model 3 is known for being safe, fun to drive, and relatively affordable, but owners have recently learned that the paint in their cars is too thin and soft.
When stones and sand hit it, it peels, leaving your vehicle vulnerable to rust.
Cars around 35,000 miles can show signs of rust, which worsens if not treated on time.
Some drivers have rust problems even in hidden areas where they're unable to manage them. One of these areas is where the corner of the front bender panel attaches to the car structure.
Most people agree that a lack of proper painting leads to rust in the Tesla Model 3. According to reports, there's incomplete paint around the front and rear hinges from the underside of the doors.
The pillars that fit doors and hatches are inadequate, leading to rust and paint color damage. The design of the wheel arches also has a massive contribution to these damages as it allows the wheels to divert small rocks on the paint.
Thickness tests show that paint work was uneven, with some places having 106 microns which is below the industry's average of 110 to 150 microns.
While no recalls or accidents have been reported due to this issue, Tesla is quiet about the issue and mentions that the problems are not within its warranty.
Model 3 owners have resorted to fitting their vehicles with mud flaps to limit the amount of sand and stones hitting the car.
Does the Tesla Model Y rust?
Like the Tesla Model 3, Model Y shows similar paint problems. These issues spread across the vehicle's body, meaning drivers may not experience similar rusting problems.
For instance, one driver found discoloration on the front bumper, while others found leftover adhesive on the hood, which can become a serious problem if it begins to peel.
Once again, the paint quality is to blame since it's a vital component of a vehicle's rust protection. It won't resist chipping if it's too thin, exposing the bare metal to elements.
Model Y and Model 3 use less aluminum than the expensive Model S and Model X –making them more susceptible to rust.
How do you rust-proof a Tesla?
Many car experts don't recommend rust-proofing your Tesla. The main reason is that it voids this particular part of the warranty.
That means if you rust-proof your one-year-old Model Y today, you may not be eligible for any rust removal services if rust occurs on your vehicle.
Rustproofing seals the moisture, which then attacks the steel parts immediately.
If the coating is not performed in a perfectly dry environment—which is ironically impossible in most areas where it's needed—it will damage the vehicle eventually. That's why it voids the warranty.
If you're not worried about warranty and have decided to rust-proof your Tesla, don't do it yourself. Instead, find the best Tesla mechanic in your area to do it for you. Any mistake will lead to extensive corrosion.
What typically rusts first on a Tesla?
The most common complaint about Tesla vehicles is the thinness of the paint. This makes them more susceptible to chips and scratches, which exposes the bare metal beneath to corrosion.
The most common areas that rust first on your Tesla depend on your model.
Model 3 and Y will likely experience rust on the doors and surrounding areas. Model X and S will probably show rust on the areas that lead to recalls.
Have there been any issues with corrosion on Teslas?
There have been rust complaints on all Tesla Models. This is because the vehicles shares similarities in parts, technology, and functionality.
That means models undergo almost the same process but with slight changes to make the model unique. The process, particularly paintwork, is the main issue.
That explains why Tesla Model S and Model X, which had recalls for rust around the same parts. Model 3 and Model Y drivers are likely to experience rust issues around the paintwork.
However, Tesla is working on ensuring that vehicles don't leave the factory before being treated against rust.
Do electric cars typically rust less than gas-driven cars?
Electric cars are more prone to corrosion. Partly, this is due to a shift towards partial galvanizing.
The use of lightweight materials like aluminum massively contributes to this. Some metal pairings are also known to promote oxidation.
Studies and reports have confirmed that electric cars are more likely to rust than other cars. However, how the rust occurs and how soon it does varies from one EV to another.
Factors such as driving on heavily de-iced roads, not washing the vehicle often, and failing to perform regular maintenance can make rust form and spread.
We have more here on how often you should wash your Tesla.
Final Thoughts
If you're concerned about rust on your vehicle, the best thing you can do is get it checked as soon as possible.
Your Tesla technician will conduct a thorough inspection and identify areas susceptible to rust or already showing signs of rusting.
You can take your vehicle to a Tesla dealership or service center for a complimentary inspection. If they find rust, they will work with you to find a lasting solution.
All Tesla models are likely to develop rust. It's crucial to know this and be prepared if it happens. In the meantime, take care of your vehicle and give it proper maintenance.
If you're planning to buy a new Tesla, get a professional to inspect it thoroughly. This will help you identify potential rust issues before making the final purchase decision.
Was this article helpful?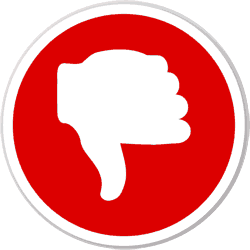 Did you find wrong information or was something missing?
We would love to hear your thoughts! (PS: We read ALL feedback)