Teslas appeal to electric car buyers with exceptional road safety, fuel cost savings, low depreciation, impressive battery range, and a supercharger network.
Once you order your Tesla, you can't wait for it to be delivered. You may be wondering whether your Tesla can arrive earlier than planned.
Please continue reading to learn about Tesla delivery timescales and the factors affecting them.
Do Teslas Ever Arrive Earlier Than Stated On Their Website?
Yes, Teslas can arrive earlier than stated on their website, especially if you opt for existing inventory.
In an open forum on Reddit.com, numerous Tesla owners recount getting their cars delivered way ahead of time.
Here are some reviews:
"Yeah, in 2019, it was supposed to be a month out, but I got an email to take delivery three days later."
"When I ordered my M3LR at the end of July, the website said November. I picked up on the 6th of September, exactly six weeks after I ordered."
"I ordered my Tesla in late April, and the website said mid-June. I got exactly a month later in May."
How Accurate Is The Delivery Dates On The Website?
As you might know, Teslas are ordered online through a very unique and easy ordering system.
Check our article that explains Tesla's online ordering system.
Delivery dates on Tesla's website are somewhat accurate.
Getting your Tesla before or after the delivery date is not uncommon. 
Recently, Tesla reduced delivery timelines for entry-level MIC Model Y from 4-8 weeks to 1-4 weeks; thus, customers can get their Teslas earlier than the delivery date. The change emanated from upgraded production lines in Tesla's Shanghai plant.
You may also obtain your Tesla after the delivery date because of supply chain-related issues.
Tesla's delivery dates vary widely depending on your preferred model, time of year, and logistical factors. To understand Tesla's delivery timescale, you must learn two things.
First, Tesla has a quarterly manufacturing cycle.
Typically, vehicles are manufactured in the first part of a quarter.
By the last five weeks of the quarter, the cars are ready to ship to different geographical locations and deliver to customers. You can expect your Tesla in the last 5-6 weeks of a quarter.
Second, Teslas lead times depend on inventory availability and time in the quarter. Your Tesla can be delivered within days when ordered from available inventory, even if you order in the last part of the quarter. You may wait until the end of the next quarter when there's no matching inventory.
The delivery dates are also impacted by the fact that some Tesla parts are outsourced to external manufacturers.
Do You Get Compensated If Delivery Time Is Extended?
No, you don't get compensated for delivery delays. Tesla informs customers of the delivery date via email or SMS, and any changes to it appear on the Tesla account.
The automaker also posts expected delivery delays on its official website.
The delivery time extension is not only an inconvenience for Tesla customers but also a costly endeavor.
It is frustrating for customers to wait indefinitely for their Tesla without any prior communication. CNBC reports on one customer's plight;
"The dates continued to change in his Tesla account, and Salem says he did not receive apologies from sales staff or even email notifications with each change."
Delivery delays force customers to rely on borrowed cars, which is inconvenient because you work around the owner's schedule. Also, customers may need to rent cars which can be expensive in the long term.
Some customers opt to use ride-hailing apps and public transport, which are incomparable to having a personal vehicle.
The best compensation you get after a delayed order is your Tesla.
After weeks or months of waiting, you get numerous delivery options, from express delivery to Tesla delivery and carrier delivery. When your Tesla arrives, you have a lifetime to enjoy the luxury electric car.
The excellent performance, elegant styling, innovative features, and minimal maintenance associated with Tesla vehicles will make you forget the delivery delays and hassles.
The high demand for Teslas also means that Teslas rarely go on sale.
Can You Do Anything To Get Your Tesla Sooner?
Yes. You can do several things to get your Tesla sooner.
Purchase a low-demand model already in the inventory. You can get it delivered within days, especially if you order near the end of a fiscal quarter.
Choose specific add-ons for your Tesla. Earlier this year, Tesla announced it was prioritizing Tesla Model Y and Model 3 with the Full self-driving (FSD) add-on, costing $12,000. The delivery timeline for Model 3 would reduce by one month and four months for Model Y.
Model Y, among the most popular electric vehicles, has a shorter lead time than other Tesla models. Tesla's official website reports that delivery dates for Model Y Long Range with induction wheels have improved. If you order one now, you can get it before the year ends instead of the previous delivery estimate of April-July 2023.
Why Does My Delivery Date Keep Changing?
According to CNBC, one Tesla customer, Steve Salem, experienced many date changes since he ordered a long-range AWD Model Y on the 31st of May.
Tesla's website showed that the Tesla would be ready in 4-8 weeks, and the estimated delivery window was between the 26th of July and the 10th of August.
The delivery timeline repeatedly slipped to October, then August, and later September.
Similarly, Model Y and Model X customers have also noted changes in their expected delivery dates.
Shortage in Supply Chain
Shortages in the supply chain can immensely affect the delivery timeline of your Tesla. So far, electric companies have been experiencing a shortage of certain parts in previous years, and so is Tesla.
Major parts like microchips have contributed highly to Tesla's postponement of delivery dates so far. And it has only grown worse in 2022.
Growing Demand
The growing demand for Tesla has contributed to late deliveries. Besides higher demand, the ability for customers to customize their cars makes production even more time-consuming.
With the high demand rate and option for a custom order, Tesla can not but experience some delay.
Tesla Underestimation
From consumer reports, it is quite obvious that Tesla underestimates delivery dates. The company can deliver some orders before the delivery date if there is a proper estimation. 
By considering what can go wrong, and leaving room for delays even when all seems right, their delivery dates will see improvement.
Distance
Another factor that can make Tesla postpone your delivery date is distance. So far, locations that are farther from Tesla companies may see some delays compared to those nearer.
For more information on this topic, please read our article on why Tesla are always delayed.
One Model Y customer reports that she was given a delivery schedule of May/June 2022 after ordering her Tesla in October 2021. The date slipped to January 2022, then to July 2022, and later to September/October 2022.
Several reasons account for changing delivery dates. 
First, 'delivery logistics hell' as Elon Musk pointed out in 2018, as the automaker increases vehicle production. In 2021's second quarter, Tesla reported a historical increase of 144% in vehicle production compared to the same period last year.
Adjusting the logistics to accommodate the growing demand may result in delays.
Second, supply chain shortages. Like in any supply chain, parts shortages affect delivery timelines significantly. For instance, chip and charging port electronic control unit (ECU) shortages led to delays in the delivery of many Teslas.
When crucial auto parts are out of stock, Tesla can't complete production, affecting delivery dates.
Lastly, the growing demand for customized vehicles causes changes in delivery dates.
Since Teslas are customizable, customers choose their preferred interior, wheels, and exterior color. Customized vehicles may take longer to build than standard ones.
Models With Low Demand Rate
So far, some Tesla models have gained higher demands than others, and making an order for such models may prolong your delivery date. 
However, for the models with lower demands, Tesla may deliver your car early.
The Year of Make
Teslas from previous years have reported lower demand rates, as customers prefer to go for the latest models. And note that the reason for this is that Tesla offers them for the same price.
Your Location of Order
The location of the order may influence how early Tesla delivers your car. You can have Tesla deliver your car to your house or office. 
So far, customers living near Tesla companies may get their car earlier than the company stipulated.
In recent years, though most Tesla customers complain of having to wait a long period to get their cars, some have reported getting theirs earlier.
Thus, with the expansion the company is making, the chance for your Tesla to arrive earlier than Tesla stated on their website has only increased.  
Final Thoughts
Once you order your Tesla, waiting for its delivery can feel like a lifetime.
Tesla provides expected delivery timelines on its website, though you can get your vehicle before or later.
As the demand for electric cars surges and automakers face supply constraints, Tesla customers wait for weeks and even months to get their cars.
Luckily, Tesla is investing in many manufacturing plants, gigafactories, and state-of-the-art production equipment to increase output and meet the growing demand while adhering to delivery estimates.
Was this article helpful?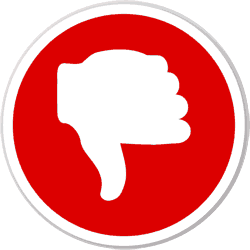 Did you find wrong information or was something missing?
We would love to hear your thoughts! (PS: We read ALL feedback)