The sound system is one of the most crucial features of a car, especially for music lovers.
A good sound system helps you enjoy your music, but it's also so much more than that. It can inject some personality into your vehicle, creating an experience that makes you feel good while driving.
If you're looking to buy a new SUV, it's essential to consider what kind of sound system is available. Here are five small SUVs with great audio systems.
Sub-Compact SUVs
A subcompact SUV is a vehicle with the look and feel of an SUV but small enough not to take up too much space and still large enough to handle most conditions on the road.
No matter the car, a good sound system can make a difference in how you feel about your vehicle.
The subcompact SUV may have little room for speakers (compared to their full-size counterparts), so you need to purchase one with a system that provides good sound quality without sacrificing space.
1. 2022 Honda HR-V
The 2022 Honda HR-V boasts excellent fuel economy while providing a pleasurable driving experience. There is a lot of cargo space inside, and Honda's rear seat can be folded in various ways to facilitate larger objects.
The 2022 Honda HR-V is available in four trims, each including its own set of unique features:
The basic LX infotainment system has physical knobs for changing the climate and music settings and is straightforward and simple to operate, but it lacks sophisticated smartphone compatibility.
You can acquire better infotainment technology, like Apple CarPlay and Android Auto, by moving up a trim level.
The Sport trim is the last to be equipped with an infotainment system with physical audio and climate controls. Trims past that eliminate the knobs, forcing you to utilize the touchscreen display.
Speed-Sensitive Volume Compensation (SVC) and Bluetooth wireless audio streaming are standard across all HR-V trim levels.
SVC is a great function that automatically boosts the volume of the music as the car speeds up and outside noise levels rise. Then, when the vehicle slows, it lowers it too.
The LX has a 160-watt audio system with four speakers, and drivers can operate all audio functions via a 5-inch color display.
While the Sport trim ups the audio power to 180 watts, the EX and above models feature a 180-watt amp and add a pair of tweeters.
On the downside, some of the accessible infotainment controls are challenging to use, and the engine is inadequate compared to the HRV's competitors.
Overall, HR-V's audio system may not be as sophisticated as others on this list. However, it still enables drivers to bring their favorite music along for the ride, adding to the enjoyment of the experience.
2. 2023 Volkswagen Taos
The entry-level SUV from Volkswagen debuted in 2022 and rapidly rose to the top of the bestseller list for the German company.
Overall, the Taos sits under the Tiguan in VW's SUV family and squares off against the Honda HR-V in a crowded subcompact SUV class.
For 2023, VW's smaller crossover doesn't get many changes but a few upgrades. In particular, Volkswagen has increased the number of driving aids, including blind spot monitoring, front collision warning, automated emergency braking, and pedestrian monitoring.
Additionally, the 2023 model receives additional features for every trim level. This includes differences with both the infotainment and audio systems.
Every Taos has a sleek infotainment system with a Wi-Fi hotspot subject to a subscription service.
A 6.5-inch infotainment touchscreen and four Beats Audio speakers are included with the standard 2023 Taos S model.
With the SE trim level, the Tao's infotainment display expands from 6.5 inches to 8.0 inches, there are now six speakers rather than four, and wireless connectivity with Apple CarPlay and Android Auto.
Lastly, the top model, the Taos SEL, adds two Beats speakers (eight total) to provide drivers with the best audio entertainment.
Compact SUVs
A compact SUV is bigger than the sub-compact but still a smaller version of the traditional SUV. Compact SUVs are designed for those who love to ride in style and comfort but want to maintain their sense of adventure.
The reduced size makes these vehicles more maneuverable than their larger counterparts, which is ideal for city driving.
The best compact SUVs come with good sound and interactive infotainment systems that make them stand out from the rest in their class.
1. 2023 Kia Sportage
The 2023 Sportage has undergone significant change from Kia, and I don't simply mean it in terms of appearance.
The 2023 Sportage features various upgrades from head to toe to outperform its rivals and draw customers. Most notably, Kia has introduced several improvements to the tech side of things.
Kia's sub-compact crossover offers a wealth of features at a reasonable cost and for stellar results.
With this model, Kia strongly emphasizes offering good entertainment, and its engine is outfitted with fun and enjoyable technology.
The center console infotainment system offers excellent functionality after being equipped with a regular 8.0-inch touchscreen and a linked 8.0-inch display with voice-command navigation and SiriusXM Satellite Radio.
Having been kitted out with a Harman Kardon Premium stereo, this sub-compact SUV is for you if you enjoy listening to sounds with deep tones.
This setup has eight speakers in addition to 320 watts of power. Additionally, you'll be able to wirelessly link up to the vehicle's system with your smartphone via Apple CarPlay or Android Auto.
Kia features wireless phone charging trays in the 2023 Kia Sportage to eliminate the need for carrying charging wires.
You can use the Kia Access app on a smartphone to access several vehicle features via Kai Connect, including:
Remote start
Remote climate control
Remote door lock/unlock
Find my car
Voice assistants
Ultimately, 2023 Sportage's tech elements are made to keep you captivated and allow you to drive comfortably. Don't forget to explore mid-size SUVs with great sound systems.
2. 2022 Ford Escape
The Escape's sportier look debuted in the 2020 model and is carried over to the 2022 Ford Escape.
Clearly, some of the most prestigious sports vehicles in the Ford dealership inspired this generation of Escape designers. The 2022 Ford Escape is lower, wider, and longer than ever.
Today, the Ford Escape is available in three trim levels:
Titanium Elite Package
SEL Stealth AWD package
SE Sport Appearance Package
Music is more than simply background noise for people who enjoy it.
The 2022 Ford Escape turns every drive into a rich, energizing experience thanks to an excellent-quality B&O Sound System.
Ford has ensured a broader soundstage and an inventive, weight and space-saving externally connected subwoofer – filling the crossover's cabin with a rich, expansive sound.
The Ford Escape's 10-speaker B&O Sound System immerses each passenger in distinctive sound.
The higher seating position necessitated the installation of two tweeters in the dash, which, combined with a midrange center speaker, provide a broad soundstage.
When combined with precisely positioned woofers and tweeters within the front doors, you get a multi-dimensional sound experience that elevates acoustics in the Ford Escape to greater levels.
Last but not least, the Digital Signal Processor flawlessly balances the system, ensuring that you never hear a single speaker but instead enjoy a comprehensive audio experience.
3. 2022 Ford Bronco
The Ford Bronco, like many other vehicles in the Ford lineup, uses B&O's immersive sound system.
An incredibly impressive B&O Sound System in the brand-new Ford Bronco is specially developed to complement the strength and adaptability of the SUV.
The system consistently produces top-notch audio quality under even the most challenging driving circumstances.
When driving off-road in the Bronco's natural terrain, the B&O Sound System retains a rich and vivid soundscape thanks to 10 carefully positioned speakers, a subwoofer, and extensive acoustic analysis.
B&O has strategically positioned speakers in the cowl, roll bar, and kick panel areas of the Ford Bronco to produce an outstanding audio experience regardless of whether the top is down or the doors are open.
Having been designed for off-road use, the Bronco's speakers have also been water-treated.
As long as Ford is working with Bang & Olufsen to bring the audio company's immersive sound system to its cars, upon each expedition, all passengers are guaranteed an exhilarating audio experience.
Final Thoughts
Being in the market for a small SUV, you'll likely be confronted with many options. If you care about sound fidelity, then an important question to ask yourself is – which ones have the best sound systems?
Hopefully, this article has given you more insight into small SUV models with excellent sound systems and provided an ideal place to start your search for an SUV with all the features you need.
Sources
Best Small SUV | Testing (almost) Every Compact SUV
Best Vehicles with Premium Audio
Best Subcompact SUVs for 2022 and 2023
Best Compact SUVs for 2022 and 2023
Was this article helpful?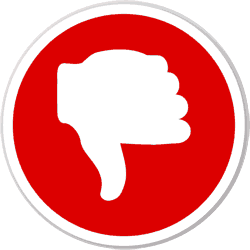 Did you find wrong information or was something missing?
We would love to hear your thoughts! (PS: We read ALL feedback)