An effective entertainment system is essential for every automobile, as it can make your journey smoother and fun-filled. With that in mind, what contributes more to entertainment than a great sound system?
We've looked at some mid-size SUVs with incredible sound systems. With that in mind, also explore full-size SUVs with great sound systems.
1. Volvo XC90
This luxurious mid-size SUV is energetic and offers a first-class experience for passengers. The 2017-2019 XC90 models have trim-dependent seating options, and five and seven-seat models are available.
These XC90s also have several convenience features like self-tightening seat belts and energy-absorbing seat cushions.
Most notably, this SUV's sound system gives you the feeling that you are in a concert. You can listen to music in studio, stage, or concert mode.
It comes with the Bowers & Wilkins® premium sound option to enjoy 19 speakers and a 12-channel, 1,400-watt amplifier with sound enhancement technology.
Other features that are seen on the Volvo XC90 T6 models are satellite navigation, heated front seats, a 12.3-inch driver display, and leather upholstery. It also comes in all-wheel drive.
2. Chevrolet Trailblazer
The Chevrolet Trailblazer features a six-speaker sound system with a 7-inch touchscreen display.
Its infotainment system includes AM/FM radio, satellite radio, and Bluetooth connectivity for streaming audio from your phone or other devices. The system also includes a USB port for charging and connecting additional devices.
Chevrolet enhanced the Trailblazer's sound system with Bose performance speakers and a Bose premium sound system is available as an added option.
The touchscreen display allows for easy navigation, sound system control, and access to other vehicle functions. There are also small SUVs with great sound systems.
3. Infiniti QX60
This seven-seat, mid-size luxury crossover SUV has an outstanding sound system.
The Infiniti QX60 is available in two upscale trims: Luxe and Pure. Some Luxe trims feature a 13-speaker Bose® audio system with speed-sensitive volume control.
This means you don't have to worry about adjusting the volume each time you speed up or slow down while driving. So, when there's more road noise, your car's sound system lets out a louder volume.
Apart from the astonishing sound system, you can also enjoy the following features on the Infiniti QX60 Luxe.
A heated steering wheel
Driver's seat two-way power lumbar support
Entry/exit assist for driver's seat and steering wheel
Dual-occupant memory system for driver's seat, steering wheel, and outside mirrors
A 3.5L V6 engine that offers 295 hp and 270 lb-ft of torque through a continuously variable transmission with available all-wheel drive powers the QX60.
This SUV is excellent for picnics and grocery shopping.
4. Kia Sorento
The Kia Sorento comes equipped with a standard six-speaker sound system, featuring an AM/FM radio, a CD player, and auxiliary audio input.
Its infotainment system also includes Bluetooth connectivity for hands-free phone calls and streaming music from a compatible device.
The Sorento also offers an optional premium sound system which includes a total of 12 speakers and a subwoofer for enhanced audio quality.
This sound system also includes a built-in amplifier and a six-channel equalizer to fine-tune the sound to your preferences. With such features, the Sorento's sound system sounds much better than that of the average SUV.
Both the standard and premium sound systems are controlled via the touchscreen display or the steering wheel-mounted audio controls.
5. Buick Enclave
The Buick Enclave is another mid-size SUV with a superior and user-friendly sound system. This SUV has incredible power for highway driving, smooth handling, and delivers a comfortable driving experience.
Its interior is exquisite, and it's renowned as one of the most comfortable SUVs on the market. The Enclave has ample space and is loaded with modern features, including an up-to-date infotainment system.
Its modern sound system includes 10 high-performance speakers with effective sound management technology. This includes noise cancelation which uses countermeasures to neutralize background noise in the vehicle.
The Buick Enclave is excellent for people with kids as it has three rows of convenient seating for occupants and sufficient cargo space to accommodate several items. Hence, it's also perfect for grocery shopping.
However, it is more expensive than its rivals.
6. Toyota Venza
This mid-size SUV is an excellent vehicle that's fuel-efficient among automobiles with great sound systems. So, if fuel economy and quality sound matter so much to you, the Venza is a great choice.
It comes with a hybrid 2.5L I4 engine and all-wheel drive and delivers 40 MPG in the city and 37 MPG on the highway. Its impressive fuel economy is mainly because it uses hybrid system technology so it doesn't have to burn fuel all the time.
When the engine works for a while, the electric motor takes over. Speaking of electric motors, we've answered questions about Teslas and their sound systems.
The 2022 Toyota Venza comes in three trim levels, and its famous trim is the XLE AWD, which has a starting price of $38,110. It provides sophisticated entertainment and connectivity through Toyota's flexible and instinctive audio systems.
Audio Plus comes standard on LE and XLE versions, including an 8-inch touchscreen. Premium Audio with Dynamic Navigation and JBL is optional on the XLE version.
You can also enjoy AM/FM radio. Also, this Toyota SUV supports Apple CarPlay, Android Auto, Amazon Alexa, and Bluetooth wireless technology.
The standard 6-speaker audio with the 4-channel amplifier offers powerful, clean sound for all varieties of music.
The energetic JBL Premium Audio System with nine speakers in this SUV includes a rear subwoofer supported by a 12-channel, 1,200-watt amp, the most reliable system launched by the Japanese automaker.
7. Ford Edge
The Ford Edge is another mid-size SUV with an amazing sound system. It has spacious passenger space, and its cargo utility is excellent for individuals with lots of items to move around.
The 2022 Ford Edge audio sound system has an expansive infotainment display.
It's also fuel efficient and its standard turbocharged engine offers excellent acceleration. So it delivers an incredible driving experience for passengers and drivers.
The new Edge also has a pinch-and-swipe color touchscreen, heated and cooled leather seats, and FordPass Connect, allowing passengers to enjoy 4G streaming on the move.
Its most recent SYNC3 communications and entertainment system enables you to control audio and connected smartphones via Apple CarPlay and Android Auto, plus selected apps via AppLink.
The Ford Edge has a vibrant 1,000-watt B&O audio system, developed and tuned for the new Edge.
It also comes with a 10-channel Digital Sound Processor that optimizes each speaker for crystal-clear, realistic surround sound.
The icing on the cake is that the vehicle has acoustic side windows that muscle out the road and wind noise from its cabin. Its Active Noise Control feature uses sound waves and silent white noise to cancel unsolicited frequencies.
Further, explore other cars with active sound designs.
Final Thoughts
You can choose any of these vehicles depending on your budget and environment. We're sure the sound system in these mid-size vehicles will make your drives more convenient.
However, we advise that you don't just choose a car from this list randomly. Instead, ensure that it suits your driving habits.
So, if you prioritize luxury and convenience, the Volvo XC90 should stand out. Your choices should be different if you prioritize cargo space and off-road driving.
Sources
9 Vehicles With Amazing Audio Systems | CarMax
Best Vehicles With Premium Audio | True Car
Was this article helpful?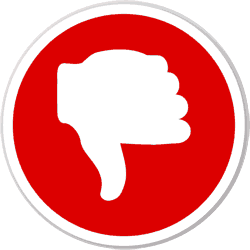 Did you find wrong information or was something missing?
We would love to hear your thoughts! (PS: We read ALL feedback)