When it comes to SUVs, space is one of the leading advantages that's offered to prospective buyers when opting to purchase them. SUVs are versatile and offer a grand riding experience.
They are a viable choice of vehicle, thanks to the safety, reliability, and stability they have to offer.
In this article, we are delving deep into the world of SUVs to give you detailed information about the types of compact and subcompact SUVs.
Compact SUVs (sorted from smallest to largest)
Compared to crossover automobiles, compact SUVs are intended to appear and perform a bit more ruggedly. The interiors of compact SUVs are quite comfortable and the vehicle comes equipped with several safety measures.
We've sorted this list from smallest to largest by length. 
2021 Mazda CX-5
Length: 179.1 inches
The 2021 Mazda CX-5 has an exciting driving experience and a refined cabin, making it a strong contender for the top place in the highly competitive segment of the small SUV market. An excellent choice for a small SUV is the Mazda CX-5.
Agile handling contributes to the vehicle's reputation as one of the most pleasurable vehicles in its segment to drive.
The standard engine does have some liveliness, but the turbocharged version has even more than that.
Ford Escape
Length: 181.3 inches
The Ford Escape is an inexpensive compact crossover that comes with a broad variety of engine options, including hybrids.
It can seat up to five people. It comes with a wide variety of basic safety mechanisms, all of which combine to make it a very tempting option for families.
The Ford Escape is a crossover with five seats that are offered in ten different trim levels.
The most common trim level is the SE Front Wheel Drive, which has a starting price of $30,015 and comes standard with a 1.5-liter inline-three turbocharged engine as well as front-wheel drive.
Toyota RAV4
Length: 181.5 inches
Reliability, user-friendliness, and practicality have allowed the Toyota RAV4 to maintain its status as a best-seller even though it was instrumental in the development of the small SUV market sector.
Toyota provides a variety of trim levels, ranging from practical to opulent. Although the bodywork seems to be fashionable and trail-ready, the all-wheel-drive system is more suited for driving in adverse weather conditions than it is for rock crawling.
2022 Hyundai Tucson
Length: 182.3 inches
The Hyundai Tucson 2022 leads with a composed ride and handling, roomy and upscale cabin, and uncomplicated infotainment system. This SUV also has an extensive collection of driver assistance features.
The success of the Hyundai Tucson in the category of compact SUVs is the primary contributor to its top position for 2022 compact vehicles.
Nissan Rogue
Length: 183 inches
The Rogue is Nissan's small sport utility vehicle (SUV), and it has characteristics that distinguish it from other vehicles in a notoriously cut-throat category. It has high usefulness because of the large cargo space it provides.
Additionally, this Nissan is equipped with a multitude of standard safety features such as blind-spot monitoring as well as rear cross-traffic alert systems.
When you upgrade to one of the higher trim levels, you are rewarded with a handsomely designed and luxuriously appointed inside.
Lexus NX
Length: 183.5 inches
The Lexus NX has been completely redesigned for this model year, with a revamped exterior design, new engine choices, and an improved infotainment system.
This NX is a star among luxury SUVs because it provides a sumptuous ride in addition to remarkable fuel economy and all of the most recent technological advancements. However, it is still not a sporty SUV.
There are a total of 12 different trim levels available for the five-seater Lexus NX.
The most popular trim level is the NX 350 Premium AWD, which has an MSRP beginning at $46,150 and comes standard with a 2.4-liter inline-four turbocharged engine as well as an all-wheel drive.
KIA Sportage
Length: 183.5 inches
The redesigned Kia Sportage is a versatile crossover that offers a broad variety of trim levels in addition to recently introduced hybrid model options.
Its greater size makes it roomier inside, although tougher to operate in tight urban situations.
There are a total of 12 different trim levels available for the 5-seater Kia Sportage.
The most popular trim level is the X-Line AWD, which has an MSRP beginning at $32,085, a 2.5-liter inline-four engine, as well as all drives as standard equipment.
2022 Volkswagen Tiguan
Length: 186.1 inches
The subtle style of the Volkswagen Tiguan seems to have been taken directly from the Audi playbook, and it is far edgier than the equivalents offered by Toyota and Honda.
In addition to this, it provides something that the others do not: a standard third row.
The Tiguan is the best and most affordably priced SUV of its kind, which is always a winning combination, but the rearmost seat is too tiny for adults and is only suitable for children.
The Volkswagen Tiguan comes standard with a lot of useful technology and safety features, you can choose the SE or the entry-level S model depending on your preferences.
Subcompact SUVs (sorted from smallest to largest)
These are the smallest crossovers and SUVs that are currently on the market, and the vast majority of them are based on inexpensive vehicles.
The Ford EcoSport, the Ford Fiesta Active, the Chevrolet Trax, the Mazda CX30, the Honda CR-V, and other vehicles fall under the category of subcompact crossovers.
Subcompact crossovers, however, are wonderful cars for commuting since they have good fuel economy, adequate space for four people, and a small footprint.
Being so inexpensive, it's a great asset for regular people to have. In many of them, all-wheel drive is an optional extra, with front-wheel drive serving as the basic configuration.
We've sorted this list from smallest to largest by length. 
Hyundai Kona N
Length: 165.9 inches
In its previous iterations, the Hyundai Kona has been a somewhat subdued mass-market crossover vehicle; however, this version of the vehicle is quite the opposite.
Within a market that, on the whole, does not provide this sort of driving experience, the Hyundai Kona N is a breath of fresh air.
The power for the Hyundai Kona N comes from a turbocharged 2.0-liter inline-four engine that generates 276 horsepower and 289 pound-feet of torque.
This power is sent to the front wheels via an eight-speed dual-clutch gearbox.
Kia Niro Hybrid
Length: 171.5 inches
Electrified subcompacts aren't nearly widespread yet. The Kia Niro, on the other hand, benefits from this development since it allows the company to corner the market with its many different variations until there are enough rivals.
The Kia Niro Hybrid is a conventional gas-electric hybrid vehicle that has a body of a spacious hatchback.
The goal of this vehicle is not to wow with its power or its ability to handle a good speed; rather, it is to deliver a pleasant driving experience with intuitive technology and extended distances between fill-ups.
KIA Seltos
Length: 172 inches
For a subcompact SUV with a starting price of around $24,000, the Kia Seltos offers a level of comfort that belies its gruff appearance.
You get an unexpectedly huge amount of technology for the price, in addition to the vehicle's high ride height and spacious interior, all of which are wonderful additions for anybody who needs to transport up to four persons.
MAZDA CX-30
Length: 173 inches
In recent years, Mazda has established itself as a very capable SUV manufacturer, and the subcompact CX-30 is not an exception to this trend.
The CX-30 is more like having a five-star hotel on wheels; it provides cutting-edge luxury, tight driving qualities, and more affordable pricing (about $23,000).
If you believe you don't care much about specs like horsepower or turbochargers, the CX-30 will prove you wrong.
Read our article for the stats on the best and worst years for the Mazda CX-30.
AUDI Q3
Length: 176.6 inches
The Audi Q3 costs $37,000 and combines sophisticated design with spirited performance. You'll discover a lot of power in a very tiny vehicle thanks to the all-wheel drive system that comes standard, coupled with a lot of technology and interior hues that stand out.
This is an excellent choice for drivers who are just beginning to work their way up to the challenge of controlling a roomier SUV.
BMW X1
Length: 177.2 inches
The $36,000 BMW X1 may not seem like the sort of subcompact SUV that attracts a lot of attention. however, the interior provides enough space for four persons and a significant quantity of baggage.
The X1 is an excellent pick if you're looking for a vehicle that combines elegance and athleticism.
Cadillac XT4
Length: 181.1 inches

Among small SUVs, the Cadillac XT4 is a top seller. You might be excused for believing that you were sitting in the driver's seat of a considerably bigger SUV when you step inside the XT4, but the nimble driving characteristics may bring home to you how compact this vehicle is.
Starting at under $37,000, it is one of the finest and cheapest luxury subcompacts available today.
Final Thoughts
These cars come with sufficient interior room, contemporary technology, sufficient engines, and an affordable price.
Depending on your needs and preferences, the market offers a wide selection of sport utility vehicles (SUVs) at a variety of price points, ranging from inexpensive to high-end automobiles.
Sources
Was this article helpful?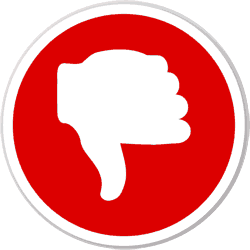 Did you find wrong information or was something missing?
We would love to hear your thoughts! (PS: We read ALL feedback)