Royal Enfield is one of the oldest and most iconic European motorcycle brands. The current lineup combines vintage charm, modern tech, and dual-sport sensibilities.
But how reliable are Royal Enfield bikes in terms of performance, maintenance, and durability?
This article examines the integrity of Royal Enfield motorcycles, providing riders with helpful facts and tips to keep them in the saddle and out of the garage.
Here's the Short Answer to How Reliable Royal Enfield Motorcycles Are:
Royal Enfield motorcycles are reliable if they are correctly maintained and serviced regularly. Their straightforward design and strong engine make them dependable commuters. Still, they have experienced quality control issues over the years, including rusting and vibration affecting their performance and durability.
Are Royal Enfield Motorcycles As Reliable As Other Motorcycles?
The reliability of Royal Enfield motorcycles depends on several factors, such as the specific year model and the owner's storage, maintenance, and riding habits.
Royal Enfield motorcycles are generally as reliable as other motorcycles in their class if they are well-maintained and serviced regularly. Thanks to their simple design and robust engine, which can handle rough roads and long rides.
Note that the average lifespan of most motorcycles is around 60,000 miles. However, with proper maintenance, most owners say that a Royal Enfield can last longer than that.
Moreover, when compared to other motorcycles, Royal Enfield bikes tend to be less refined or advanced, though they offer a unique riding experience and a classic style that appeals to their enthusiast base.
– "I've had a Royal Enfield Classic 500 for over 3 years, and it's been very reliable. I've ridden it on long trips and never had any problems. It's much more fun and characterful than my previous Honda CB500F."

– "My Royal Enfield Interceptor 650 is a great bike, but it's not as reliable as my Suzuki SV650. I've had some issues with the electrics and the clutch cable. It also needs more frequent servicing and oil changes."

– "I love my Royal Enfield Himalayan, it's a perfect adventure bike for me. It's reliable enough for what I do, but I wouldn't compare it to a BMW GS or a KTM Adventure. It's a different kind of bike, more simple and rugged."

[Source: motorcyclenews.com]
How Reliable Are They Compared to Similar Brands?
Below, we discuss the reliability of Royal Enfield motorcycles while comparing them with other brands.
Royal Enfield vs. Honda
Royal Enfield and Honda are both well-known motorcycle brands offering a range of models for a variety of riding styles and situations.
That said, the two brands offer different strengths and weaknesses when it comes to reliability, performance, and style.
Royal Enfield motorcycles are generally more affordable than Honda motorcycles, but there's less quality control within RE as a result.
Morever, the lack of oversight resources leaves Royal Enfield bikes more prone to rusting and vibration than their Honda counterparts.
But while Honda motorcycles are more refined and advanced, they're also more expensive and efficiency-oriented, giving them less character than the vintage-inspired Royal Enfields.
Royal Enfield motorcycles have a classic retro style that appeals to die-hard enthusiasts. In contrast, Honda motorcycles have a modern, sleek look that suits a diverse base interested in reliable, efficient performance.
Royal Enfield vs. Triumph
Royal Enfield and Triumph are both UK-rooted motorcycle brands with a long history of producing bikes ideal for café racing, long-distance travel, and off-road adventures.
However, the two brands have different approaches and philosophies regarding design, technology, and dependable performance.
Royal Enfield motorcycles are simpler and more robust, with a minimalist approach to technology and a focus on a classic riding experience.
Mind you, Triumph motorcycles take an integrative approach. Their contemporary stable is more polished and sophisticated, with a high level of technology and a focus on innovation and rider comfort, without losing sight of brand heritage.
And while Royal Enfield motorcycles are more accessible and affordable than Triumph motorcycles, they also tend to be less reliable and durable overall.
Triumph motorcycles are more exclusive and expensive than Royal Enfield motorcycles, but they integrate more modern tech and features, which makes them more versatile, comfortable, reliable, and capable.
Make sure you read about how reliable Triumph motorcycles are.
Royal Enfield vs. Harley-Davidson
Royal Enfield and Harley-Davidson are iconic motorcycle brands with a loyal following of riders who prioritize freedom, style, and adventure.
Their cultures and values differ when it comes to style, performance, reliability, and quality.
Royal Enfield motorcycles are more vintage and classic, with a distinctive sound and a nod to the glory days of British motorcycling.
Harley-Davidson motorcycles are more modern and distinctly American, with a loud roar and a sense of freedom and individuality.
Additionally, Royal Enfield motorcycles are more economical to buy and maintain than Harley-Davidson motorcycles. Still, they may also have less power and speed, translating to a harder-working engine, which may lead to reliability issues.
Harley-Davidson motorcycles are more powerful and faster than Royal Enfield motorcycles, with more rugged bike designs, but they also cost more and are much heavier.
You might also want to read about the differences between Harley-Davidson and Indian motorcycles.
How Many Miles Do Royal Enfield Motorcycles Last?
The lifespan of a Royal Enfield motorcycle depends on how properly it's stored, maintained, and ridden. A Royal Enfield can last around 70,000-90,000 miles under proper care and ownership.
In fact, some owners have even reported reaching 100,000 miles or more without significant issues.
Here are some quotes from real-life Royal Enfield owners showcasing their high-mile odometer readings:
"I have a 2016 Bullet 500 that has done 85,000 km (52,800 miles) and still runs great. I change the oil every 5,000 km and keep it clean and lubed."
"My 2018 Himalayan has clocked 65,000 km (40,400 miles) and is still going strong. I have done some long trips across India and Nepal and never had any breakdowns. It's a reliable and rugged bike."
"I bought a 2009 Classic 350 in 2010 and it has done over 1 lakh km (62,100 miles) till date. It has been my daily commuter and weekend tourer. It has never let me down. It's a simple and easy bike to maintain."
Is the Royal Enfield Motorcycle Brand Still Considered High Quality?
The Royal Enfield motorcycle brand is still considered high quality by riders and bike enthusiasts alike who value its classic style, reliable engine, brand heritage, and minimalist design.
But don't take our word for it; here are some quotes from real-life riders, posted on motorcyclenews.com to discuss the quality of their Royal Enfield motorcycles and whether it's satisfactory:
"The Royal Enfield Classic 350 is so much better than any £4500 single [cylinder motorcycle] has any right to be. A charming blend of modest power, exceptional build quality, and quaint styling harking back to the glory days of British motorcycling, it's a delightful backroad companion that's happiest chugging away below 65mph."
"Royal Enfield has tried hard to meet Euro3 emission laws without ruining the feel of their classic 500cc single, and it's worked. The all-new unit-construction lump is fuel-injected yet still feels like a Royal Enfield, mostly because it still has the 84mm bore, 90mm stroke, and heavy crank of the old Electra."
"Rating the Royal Enfield Trials' engine is a subjective issue – base the score on performance, and it comes out low. It's slow revving and is uncomfortable much past 65. But it has chunky single-cylinder torque right from tick over, and although it's vibey they're part of the character."
You might also want to check how fast 500cc motorcycles can go.
What Usually Breaks First on Royal Enfield Motorcycles?
Royal Enfield motorcycles are known for their classic style and character, but they also have some common problems that may affect their reliability.
Some of the parts that commonly break first on Royal Enfield motorcycles are:
The sprag clutch: It can fail and prevent the electric starter from working correctly.
The wiring harness: can degrade due to heat and pressure washing and cause electrical issues.
The fuel injection system: It can malfunction and cause insufficient fuel supply to the engine.
The engine oil seal: can leak and cause oil loss and damage to the engine.
These problems can be avoided or minimized by proper maintenance, inspection, and service and by riding and storing the bike per its owner manual's instructions.
How Often Do Royal Enfield Motorcycles Break Down?
The frequency of breakdowns for Royal Enfield motorcycles depends on several factors, such as the model, maintenance habits, riding style, and road conditions.
Generally, Royal Enfield motorcycles are reliable, but some owners have reported issues with rusting, oil leaks, electrical problems, and sprag clutch failures, which, if left unchecked, can lead to frequent breakdowns.
The recommended service intervals for these motorcycles are 3,000 miles or 5,000 kilometers, including valve clearance checks and visual inspections of more than just fluid and filters.
Do Royal Enfield Motorcycles Cost More to Repair?
Royal Enfield motorcycles are affordable and easy to maintain/repair. This is because they have simple designs and standard components, though some parts for vintage models may be more expensive or harder to find than other brands.
What Are the Most Reliable Royal Enfield Models?
Here are our top picks for the most reliable Royal Enfield motorcycle models. Keep in mind that no bike is perfect; so, we'll tell you which reliability issues to look out for each in model below:
Royal Enfield Classic 350 and Bullet 350:
The Classic and Bullet 350 models have a single-cylinder, air-cooled, four-stroke engine with 346cc displacement and 19.8 hp power output.
Both trims stock a five-speed gearbox and a chain drive in a simple, easy-to-maintain design to achieve a reputation for being durable and reliable.
That said, some owners have reported issues with a head bearing failure and rusting on exposed chrome parts.
Royal Enfield Interceptor 650, Himalayan 650, and Continental GT:
The 650 trim models have a twin-cylinder, air-cooled, four-stroke engine with 648cc displacement and 47 hp power output. These bikes all pack a six-speed gearbox, and a chain drive into a modern design equipped with fuel injection, ABS brakes, and a slipper clutch.
Royal Enfield's 650cc stable has been praised for its smooth performance and reliability, though more than a handful of owners have reported issues with oil leaks and electrical problems.
Hunter 350:
The Hunter 350 stocks a single-cylinder, air-cooled, four-stroke engine with 349cc displacement and 20.2 hp power output.
It has a five-speed gearbox, chain drive, and a new, lighter frame with a shorter wheelbase and 17-inch wheels. The Hunter 350's simple design is not only easy to handle, but it's also been praised for its smooth throttle response and reliability.
Still, some Hunter 350 owners have reported issues with gas tank problems and a fragile fit and finish.
Sources:
2022 Royal Enfield INT650 Review | Cycle World
ENFIELD Motorbike Reviews | MCN motorcyclenews.com
2021 Honda Rebel 300 vs. 2021 Royal Enfield Meteor 350 | Cycle World
Was this article helpful?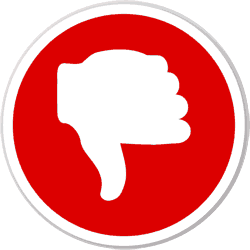 Did you find wrong information or was something missing?
We would love to hear your thoughts! (PS: We read ALL feedback)