While Indian was selling bikes to the public for at least a year before Harley-Davidson, it was the competition and innovation both sides exhibited that created the aesthetic known as the American Cruiser.
Indian quit production in 1953 until Polaris resurrected the brand in 2013, restoring the original aesthetic, amping up the quality, and bringing the fierce rivalry with Harley back from the dead.
This article explores the critical differences between Indian Motorcycles and Harley-Davidsons.
1. Brand Heritage and Recognition
Indian Motorcycle is accurately celebrated as the first American Motorcycle, as they had founded two years before HD and went public a year before Harley was ready for customers.
That said, Harley-Davidson has been in production in America in some form since the brand's 1903 introduction, while Indian have taken multiple hiatuses. 
Both brands were crucial players in providing ground vehicles for the US military in WWI and WWII.
That said, Harley donated more vehicles to the arms forces, garnering an emotional connection with its American audience that never entirely dissipated.
In the early 50s, Indian Motorcycle made the ill-informed choice of appointing a British business person as president rather than sticking with the bike-racing and engineer personalities that founded the company.
This resulted in the decision to halt production of Indian Motorcycles in America in favor of importing Royal Enfield bikes from the UK and rebranding them as Indian bikes.
The rouse allowed the brand to survive by selling affordable, mediocre commuters until 1977.
During that same period, Harley-Davidson was still innovating and manufacturing American cruisers, producing some of the most classic and still-sought-after engines while Indian had taken the safe route right out of the American cruiser scene.
Here's what motorcycle.com has to say about both brands:
The 60-year lapse in lineage between then and when Polaris began building all-original new Indians in 2013 is seen by some purists as a black mark against Indian's reputation. Some claim that the company's including "since 1901" on its bikes and marketing materials is an aggression that shall not stand, man.

Harley-Davidson, on the other hand, has been cranking bikes out of Milwaukee since 1903 pretty much non-stop, in spite of a few near-death experiences along the way, and is probably the most recognizable motorcycle brand in the world. It's achieved a true cult following.
Polaris resurrected Indian Motorcycle in 2011, launching a current line-up of their most classic models, the Chief, the Scout, and the Chieftain, in 2013 and 2014.
Polaris has some of the best design teams developing Indian bikes that honor their American cruiser heritage while integrating modern, performance-based technology. And they're still built in America.
So, those who see the specs and style for what it is celebrated Polaris Indian as some of the best cruisers in the world. But the purists will always consider Harley-Davidson to be the more tried-and-true of the two brands simply because they never stopped innovating and designing American bikes.
If you're wondering how Indian came about that name, we've written a detailed article discussing why Indian Motorcycles are called Indian.
2. Speed vs. Aesthetic/Performance vs. Principle
Indian Motorcycles are focused more on speed, rideability, and performance, while Harley-Davidson's engineers prioritize comfort, style, and their tried-and-true minimalist heritage and American aesthetic.
Only a few fine art forms were authentically born in America–Jazz, Hip-Hop, Cruisers, and Baggers.
Baggers were America's answer to the hyper-efficient-yet-utilitarian touring bikes coming out of Japan and Europe as far back as the 1980s. That said, the American Baggers were something different– they're giant cruisers with a fat front fairing and an ammo-box-Esque hard case on either side of the passenger seat for luggage.
HD created the freight train-hot-rod-Batmobile American Bagger style, but since Polaris re-launched the brand, Indian Motorcycles gave them a run for their money.
Harley's Street Glide gets its latest Milwaukee-Eight (M8) air-cooled V-Twin, which it rates at 111 foot-pounds of torque at just 3250 rpm. For $21,999, your base model Street Glide has pretty much all you need: electronic cruise control, ABS braking, Harley's Bluetooth-ready Boom! Box infotainment system with color screen, and most importantly, a look that traces its roots straight back to about 1945.

Again, for the exact same $21,999, Indian offers its more modern take on that classic design with its clean-sheet Challenger, an all-new model for 2019. In contrast to the H-D's air-cooled V-Twin, the Challenger's new Powerplus motor is a liquid-cooled overhead cam design, which it rates at 128 ft-lbs of torque at 3800 rpm – and a whopping 122 horsepower on top, at 5500 rpm. Unsurprisingly, the Indian offers greater performance than the Street Glide in terms of ride and handling as well, with superior suspension and brakes, and a sportier all-around ride.
3. Progressive Innovation vs. Reliable Consistency
One of the critical differences between Harley-Davidson and Indian Motorcycles is that Indian's team can experiment more, further developing their engine specs. At the same time, Harley's base has grown to expect certain consistencies.
One example of this is the FTR1200, a naked streetfighter in league with Ducati Monster, except the FTR has an American style, making it the first True-American Streetfighter in the game.
Indian was able to evolve the concepts that went into the FTR by experimenting with the designs of both the Scout engine and the FTR750 flat-track motorcycle.
On the other hand, market expectations limit Harley's innovation towards finding new and exciting ways to improve its old recipes.
4. Aftermarket Accessories
As we've mentioned a few times, Harley-Davidson has been cranking out American cruisers in some form or fashion since their company launched in 1903, while Indian has gone through some low points and long periods of ceased production.
Vintage HDs are also the most popular choice for custom chopper builders, as they're easy to work on and because Harley still makes parts for bikes made in the 50s.
The result is a vast network of aftermarket accessories manufacturers that make parts specifically for Harley engines of all years.
Aftermarket part producers specialize in upgrades for one component, like the exhaust pipes or air cleaner, while others specialize in making parts for a specific HD engine or model.
While more and more reputable aftermarket accessory brands are making parts for Indian bikes, it will take decades before Indian riders have the customization options HD owners have, if ever.
5. Production and Materials
The chassis on both Indian and Harley-Davidson motorcycles are primarily forged from steel, as the malleability of steel allows motorcycle engineers to create aerodynamic shapes.
The engine building for Harley-Davidson motorcycles is in the bike company's Milwaukee plant, whereas Indian engines are built in Osceola, Wisconsin.
One of the differences between Indian Motorcycles and Harley-Davidson is the production location.
While both companies import components like suspension, brake systems, electronics, and fastening hardware, all Indian motorcycles are built in the United States, while  Harley has plants in Asia and South America.
Indian Motorcycles are owned by Polaris Industries, whose headquarters are in Medina, Minnesota.
All Indian Motorcycle is built by hand in Spirit Lake, Iowa, even if some of the parts are made by specialists in Europe and Asia.
The bikes are then shipped out of America and distributed by Polaris worldwide.
Conversely, Harley-Davidson meets its higher demand by producing bikes worldwide and shipping them from the closest production plant to the countries that sell them.
Still, Harley-Davidson is based in the States, with its main factories located in Wisconsin, where they're based.
motorcycleexploits.com published the following list of worldwide Harley-Davidson production facilities:
Harley-Davidson assembles its US-market motorcycles in the US and has several places overseas to produce parts…

York, Pennsylvania
Manaus, Brazil
Pluak Daeng, Thailand
Haryana, India
Kansas City, Missouri
Tomahawk, Wisconsin
Milwaukee, Wisconsin
Buell, East Troy, Wisconsin

Harley-Davidson sources parts from factories in locations like:

Germany
Japan
Mexico
Taiwan
Italy
We've also written an article that covers whether Indian Motorcycles are still made in the United States, if you want more information about this topic.
6. Dealership Accessibility
The Harley-Davidson dealership network is much more extensive, both in the United States and internationally, as it's been building for over 100 years.
The Polaris Indian dealership is a little more spread out since Polaris re-launched the brand as recently as 2013.
When motorcycle touring through the states, Harley Davidson dealerships are scattered across the highways of most cities, meaning you are only a few hundred miles away from getting your oil changed or repairing a flat tire.
Harley dealers are scattered thick all around the US and internationally as well. Many of them are more like religious gathering places than motorcycle dealerships, staffed with true believers and often with first-class lounges where the brotherhood gathers. Lots of people who like to travel on their bikes make it a point to visit them on the road for free coffee (don't forget the t-shirt)…
Indian dealerships, on the other hand, aren't nearly as widespread, although their sales and openings have been on a steady incline since Polaris took the reigns.
Still, just like the aftermarket support, it will take Indian a while to catch up to Harley's extensive support system.
Harley's warranty is one of the best in the game. Harley Davidson typically extends the warranty on problematic parts for life, even if the original owner is no longer the bike owner.
While the Indian warranty is generous and extensive for two years, it's active; they don't offer the extended support Harley does.
Harley even has a program that puts traveling riders in hotel rooms while waiting for their bike to be repaired at the dealership.
In addition to dealership support, Harley owners are invited to join the Harley Owners Group, or HOG, an international riders group with meet-ups and organized rides worldwide. Similarly, Indian Motorcycle Riders, or IMR, aren't as widespread as the Harley group, but are growing in numbers every year.
While there are more Harley Davidson dealerships and technicians than Indian service centers, there are competent independent motorcycle shops all over the country than can work on either brand in the case of an emergency.  
7. Reliability
Modern Harley-Davidsons and Indian Motorcycles are both reasonably reliable, meaning neither spends too much time in the shop while traveling.
While Harley has more service centers around the country, consumer report studies indicate that Indian motorcycles spend more time on the road and less time in the shop than HD bikes. 
Still, that number is skewed since Polaris Indians have only been around since the Computer Units and Fuel Injections have become the standard, while Harley bikes of all years exist on the used market.
Make sure to also read our article about how reliable are Indian Motorcycles.
8. Suspension
While the specs vary across both brands from model to model, Indian Motorcycles are celebrated as having better suspension than HD. Many of their models stock an American-made, adjustable Fox Racing Monoshock in the rear, a $1,500 value.
9. Entry Level Options
While Harley earns respect by sticking to their minimalist cruiser roots, Indian offers more innovation, technological features, and variety at a similar price. However, competition is good, as Indian forced Harley to diversify its bike lineup and enhance/enlarge its engine designs.
Still, while the Harley-Davidson Sporster remains one of the most popular entry-level cruisers in the world, the Indian Scout offers a smoother gearbox, better suspension, tighter handling, and a more diverse ride than the Sportster, along with an extra gear in its 6-Speed, gear-driven transmission.  
To learn more about this topic, read our article about whether Indian Motorcycles are good for beginners.
Sources
Indian vs. Harley: Five Ways to Pick the Motorcycle that's Right for You – Motorcycle.com
Was this article helpful?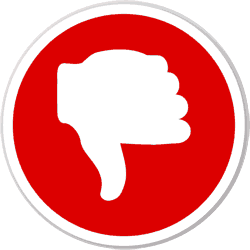 Did you find wrong information or was something missing?
We would love to hear your thoughts! (PS: We read ALL feedback)