In 1901, Indian Motorcycles became the first American motorcycle company in history.
The iconic brand changed ownership hands over the decades, surviving lengthy hiatuses in between until finally being acquired by the legendary Polaris Industries in 2013.
Polaris's mission statement was to honor the original aesthetic of America's most-classic moto while integrating the industry-leading engineering tactics and all the bells and whistles Polaris machines are known for.
Polaris's acquisition of Indian Motorcycles produced some of the industry's highest-performing and unique machines. I have owned three Indian motorcycles over the years and have no plans of switching teams any time soon—but just how reliable are Indian motorcycles?
Here's the Short Answer to How Reliable Are Indian Motorcycles:
Indian Motorcycles are reliable, thanks to Polaris's innovative and industry-leading engineering team. Indian bikes utilize triple-overhead cams, state-of-the-art sensor diagnostic systems, Polaris's industry-leading Ride Command system, and the tech is consistently updated and upgraded.
Are Indian Motorcycles As Reliable As Other Motorcycles?
The impressive engineering behind Indian Motorcycles makes them as reliable as most other motorcycles on the market. Consumer Reports have found Polaris-designed motorcycles to have significantly lower failure percentages than Ducati, BMW, Harley-Davidson, and even Triumph.
 Polaris made it clear from day one that their version of Indian would be focused on performance specs first and foremost.
Setting their sights on reliable performance is the first step to keeping their bikes on the road more often than some of the competition.
And while Polaris has issued several recalls on Indian bikes over the years, the company's history of consumer-reported failures is much lower than that of other bikes.
That said, four moto manufacturers came out ahead of Polaris regarding failure percentages.
Polaris-designed motorcycles have placed higher than Ducati, which had an average failure rate of 33%
Even though BMW motorcycles are more expensive to purchase and own due to exclusivity, their failure rate has been reported to be as high as 50%.
That said, Yamaha motorcycles are technically more reliable than Indians, with a failure rate as low as 11.
Suzuki, Honda, and Kawasaki placed higher than the Polaris Victory bikes engineered by the same team, with failure rates of 12%, 12%, 15%, and 17%, respectively.
I've owned 3 Indian motorcycles and a Triumph and have had regular access to a few Harley-Davidsons and a Suzuki. I've had fewer reliability issues with any of the Indians than the other bike brands, though none were free of problems.
The Suzuki had issues with a broken drive belt.
Harley's key got stuck in its ignition, and the whole ignition had to be replaced. Its electrical harness rattled until the headlight failed, and its charging system went down often, blowing up the bike battery at one point.
The Triumph motorcycle had issues with lagging throttle response tied to its fuel supply, but overall, the Triumph was dependable.
My Indian Scout had its radiator fan replaced after the fan's motor died, but that was the only issue I had until a friend backed into the bike while it was parked.
In four years, my Indian Chieftain Limited's only reliability issues are a broken clutch cable caused by improper installation and a leaking oil pressure sensor after its seal froze in a surprise blizzard. After the blizzard, the Indian bike started right up and made it to the dealership for a quick sensor replacement that got me back on the road.
Read this article if you want to know why Indian Motorcycles are called Indian.
How Reliable Are They Compared to Harley Davidsons?
While some of Harley's reputation for unreliability is unfair and sensationalized, Polaris slanted the specs, performance, and reliability of their various Indian motorcycle models towards besting their major competitor, resulting in a lower failure rate on Polaris's motorcycles than on Harley-Davidson's.   
Polaris stocks many big twin Indian bikes with a fully integrated shaft-driven transmission, which differs in mechanics from the Harley-Davidson Chain drive.
Chain drives have long been a dated transmission technology, which is why cars haven't used them since the late 30s or 40s.
As a Harley chain drive spins around the gears, the physical force of the cranking chain can warp the components it comes in contact with.
The chain-free shaft-driven gearbox modern Indian motorcycles use lasts longer and makes the bike more reliable.  
Perhaps the shaft-driven transmission is one reason Consumer Reports claim Indian motorcycles spend less time on repair lifts than Harley-Davidsons.
Many Polaris Indian motorcycles also stock a triple overhead cam setup, compared to Harley's double cam.
The third cam means none of the Indian motorcycle's engine cams are working as hard as the cams in a Harley are.
Furthermore, their overhead cams distribute the power load evenly across the motor, easing the engine's workload.
An engine like the Indian Thunderstroke to the liquid-cooled PowerPlus that isn't stressed has more power reserves, performs better, lasts longer, and spends less time in the shop than an overworked engine.
Finally, Indian motorcycle engines don't get as hot or rattle as hard as Harley-Davidson's big twins.
Compared to Harley-Davidson, Indian Motorcycle's clutch action is lighter, the powertrain and technology are more advanced, and they have an extra overhead cam, a more efficient gearbox, and superior braking systems, making Indian motorcycles more reliable than Harley Davidson.
How Many Miles Do Indian Motorcycles Last?
While Polaris puts their Indian motorcycle engine designs through a "million-mile" longevity test, we've seen claims of up to 125,000 miles on an Indian motorcycle engine without failure. My Indian Chieftain clocked over 65,000 in 4 years and has had no engine failures. 
Talking about the Indian Chieftain, you might be interested in how fast 1800cc bikes go.
That said, there have also been claims of Indian motorcycles that didn't make it past 15,000 miles before needing engine work done. Factors like service frequency, bike storage, riding habits and conditions, and observing the break-in period all have a significant effect on the longevity of an Indian motorcycle.
One of the deciding factors to how many miles a Polaris Indian Motorcycle engine lasts is whether or not the break-in period was maintained, per the following instructions taken from an Indian manual:
The engine break-in period for your motorcycle is the first 500 miles (800km) of operation. During this break-in period, critical engine parts require special wear-in procedures so they seat and mate properly. Read, understand and follow all break-in procedures to ensure the long-term performance and durability of your engine…

Observe the following precautions during the break-in period:

Upon initial start-up, do not allow the engine to idle for long periods, as overheating can occur.
Avoid fast starts with wide open throttle. Drive slowly until the engine warms up.
Avoid running the engine at extremely low RPM in higher gears (lugging the engine).
Drive within the recommended operating speeds and gears.
Avoid using brakes harshly unless in an emergency, as new brake pads need up to 250 miles (500km) of operation to mate with new rotors.
Another significant influence on how many miles your Indian motorcycle will last is how frequently you keep up with engine servicing.
Just like the break-in excerpt above, the owner's manual for every Indian motorcycle outlines proper storage and riding instructions that help prolong the bike's life.
Furthermore, the manual includes a service table of all engine care that needs to occur, complete with the mileage intervals at which the maintenance or inspections should occur.
Oil and oil filter changes need to take place at the spec mileage interval outlined in the manual to preserve the engine life. Oil quality and grade need to match the Polaris-recommended oil specifications.
Oil changes are especially critical in maintaining a safe operating temperature and avoiding corrosion and engine damage on Indian models with the air-cooled Thunderstroke engine.
Keeping up with the regular inspection and replacing your disposable air filter (or cleaning your reusable one, depending on make, year model, and accessory upgrades) is another critical factor in keeping your Indian lasting for miles.
For liquid-cooled Indian motorcycle models like the Scout and the Challenger lines, maintaining your coolant levels and quality avoids overheating corrosion, and significant engine wear, all of which can shave years off your bike's lifespan.
And finally, another critical factor that can impact your Indian bike's longevity is the weather and road conditions in which you ride the bike.
Rain, snow, humidity, intense UV exposure, dust storms, and rough and dirty roads can all shave life off your motorcycle, especially if riding in harsh conditions is an everyday experience.
Is the Indian Motorcycle Brand Still Considered High Quality?
Modern Indian Motorcycles are considered high-quality thanks to Polaris's engineering team and their performance-focused motorcycle design style. Polaris Indian motorcycles maintain the iconic aesthetic of the first American moto brand while integrating their innovative technology.
The Indian motorcycle brand goes back to 1901, predating Harley-Davidson as the oldest and first American Motorcycle manufacturer.
That said, Indian has taken more than a few decade-long lapses in production during that time.
Indian Motorcycle's halt in production of all models in 1953 kicked off a five-decade break in the company's rich history. Although several efforts during this era of brand history saw the trademarked 'Indian Motorcycle' name on several different imported bikes, these tumultuous times plagued by several major changes in ownership proved to be a real divergence from the overall path to success laid by Indian Motorcycle's original trailblazers. The period of uncertainty finally ended when Polaris Industries acquired the Indian Motorcycle Company in 2011, decisively ushering-in a period of renewed success reminiscent of the company's early sustained growth.

Source: Tumultuous Times and the Fight for Survival | Indian Motorcycle
The company changed hands various times since then, but between 1953 and 2010, the quality, performance, and innovation that initially went into Indian motorcycles weren't a focus.
Indian Motorcycles manufactured between 1960 and 1977 were British-manufactured Royal Enfield motorcycles imported into the states and re-branded as Indian Motorcycles.
Indian Motorcycles went out of production until 1997-1998 when a cooperate merger of 9 companies bought the Indian Motorcycle name and began producing their version of Indian motorcycles in Gilroy, CA.
Gilroy Indians are little more than custom-fabricated bike frames fit with S&S Engines. The quality wasn't up to the public standards of what Indian motorcycles should be, and the Gilroy Indian company went bankrupt.
A London company bought the Indian motorcycle brand in 2003 and launched an Indian Motorcycle Manufacturing facility in King's Mountain.
The King's Mountain era of Indian motorcycles spanned between 2004-2011 but chose to limit the production of their motorcycles, making them collector's items.
While King's Mountain era machines looked like beautiful sculptures of the classic concepts, the moto market didn't see the value in a motorcycle that couldn't dish out the record-breaking performance the brand was known for.
Finally, Polaris Industries bought the Indian Motorcycle Company in 2011. Polaris set its sights on producing as high-quality as modern bikes while maintaining the classic style and rip-roaring performance Indian Motorcycles were traditionally known for.
The 2010's have been a decade full of exciting development and growth for Indian Motorcycle. Revitalized by the company's acquisition by Polaris Industries in 2011, Indian Motorcycle has since rejoined the trail blazed by the company's early pioneers in the first half of the 20th century. The present-day Indian Motorcycle Company combines high-performing technological innovation, rewarding partnerships, and an ever-expanding lineup of authentic, iconic bikes.
Polaris has manufactured Indian motorcycles since 2013, making the highest quality Indian Motorcycles in nearly a century.
What Usually Breaks First on Indian Motorcycles?
The first thing to break on most Indian motorcycles is the clutch cable, especially on bikes assembled by unfamiliar mechanics during the first few years of Polaris ownership. The unique cable actuator design and lack of lubrication during routine services are other potential cable-failure causes.
The Indian motorcycle clutch cable actuator functions differently than on other American-style cruisers.
The distinct design concept of the Indian clutch cable actuator's anchor point makes it hard to inspect.
Therefore, it's easily missed during inspections and lubrication during routine services and after long rides in harsh conditions.
Inspecting and treating your cable at the hand lever and lower actuator anchor points is paramount to its longevity.
As I mentioned earlier, I've had the clutch cable on my Indian Chieftain Limited snap on me while I was exiting the highway. Luckily, the exit was downhill, and I could coast onto a sidewalk to stop.
I had Geico towing; when I got to the dealership, the Indian technician told me that the mechanic who initially installed the clutch cable had over-tightened the anchor point and failed to lubricate the clutch cable adequately.
The dealership manager told me that the dealership I bought the bike from was no longer licensed to sell Indian motorcycles, as this wasn't the first time something like that had happened.
It's important to note that Indian paid for my new clutch cable and its installation and a free tune-up to compensate me for the inconvenience.
How Often Do Indian Motorcycles Break Down?
Since Polaris's industry-leading design team took over Indian Motorcycle engineering, they've prioritized engine performance and specs. Indian motorcycles aren't known for breaking down often. The Scout, ThunderStroke, FTR, and PowerPlus engine packages are equipped to spend more time on the road than in the garage. 
As we mentioned, shaft-driven primaries and triple overhead cam engine designs give Indian Motorcycles a long life of reliable performance.
That's not to say that Indian hasn't experienced its share of failures.
In 2019, Indian reported a potential oxidation problem with the gear position switch on all Indian Motorcycles with a Thunderstroke motor between 2014 and 2019.
There have been other recall-resulting failures with Indian motorcycles over the years, but they're typically small failures and no problems resulting in a severe engine breakdown.
Do Indian Motorcycles Cost More to Repair?
Indian motorcycles cost about the same to repair, service and upgrade through the dealership as a Harley-Davidson. That said, Indian Engines and upgrade accessories offer more value than Harley provides at the same price. 
All dealerships have a reputation for turning repairs and upgrade offers into a profit-focused system of exploitation.
Like their American counterparts at Harley, Indians tend to charge more than Japanese motorcycle dealerships for standard upkeep services.
That said, state-of-the-art tech and distinct designs make Polaris Indian motorcycles somewhat of a specialty to work on.
While an experienced home mechanic will have no problems wrenching on an Indian once they learn their way around the motorcycle's detailed wiring harness and intricate engine, a dealership technician is specialty-trained to be familiar with the nuances that make Indian motorcycles unique.
What Are the Most Reliable Indian Motorcycles?
In 2020, Indian launched the Challenger, one of the market's most unique and reliable touring motorcycles. The Challenger packs the 108 Cubic Inch, PowerPlus—a liquid-cooled engine with 122 HP and 128 ft-lbs. of torque, which barely breaks a sweat at highway speeds, ensuring dependable performance for the long haul.
The Chief, Chieftain, Springfield, Vintage, and Roadmaster lines all share the Thunderstorke 111. This unique 111CI air-cooled big-twin engine with a triple overhead cam and an integrated shaft-driven transmission offers more power and dependable performance than the competition.
Indian's answer to Harley's popular entry level-cruiser, the HD Sporster, which is their Scout. But unlike its parallel Harley, the Scout's V-Twin is sealed and liquid-cooled, meaning it doesn't get nearly as hot.
The Scout's 6-speed gearbox also packs extra highway gear to keep it from overworking, overheating, and stalling while delivering more HP than the competition.
Finally, the Indian Scout is one of the easiest cruisers for beginners who are learning to ride motorcycles.
Sources
Tumultuous Times and the Fight for Survival | Indian Motorcycle
Should You Trust Consumer Reports Motorcycle Reliability Study? (motorcycleshippers.com)
Indian Motorcycle Break-In | Indian Motorcycle
Was this article helpful?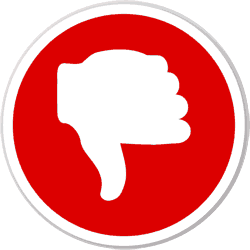 Did you find wrong information or was something missing?
We would love to hear your thoughts! (PS: We read ALL feedback)