The 1,800cc motorcycle class is dominated by cruisers, through and through.
Because supersport bikes tend to max out at around 1,000cc engines (with some exceptions), the large bike class is going to be given over to road warriors and their steeds!
We've put together a list of 6 interesting 1,800cc motorcycles for you to go googly eyed over if that's your cup of tea!
Is an 1800cc Motorcycle a Big Bike?
Motorcycle engine sizes are classified by size, which is measured in 'cc,' or cubic centimeters. This metric measures the displacement, or area where combustion can happen. 
Small motorcycles have engines that range from 50cc to 350cc. The middle-of-the-road, yet not to be underestimated, 400cc to 950cc motorcycles are considered to be of medium or intermediate size.
Finally, the crowned jewels of heavy, down-home motorcycles are 1000cc and above. 
Disregarding some of the freakishly large, custom, made-to-order bikes that can top 2,000cc of displacement, the 1,800cc motorcycle is going to be the largest motorcycle on the consumer market.
Sure, there are some ultra-tuned freakshows out there, but for now, let's consider these the ultra heavyweights-the George Foremans of motorcycles. 
Some people might ask what purpose a 1,800cc motorcycle engine serves. After all, some of these bikes carry engines that outweigh and outperform car engines.
The answer isn't always the same, but some people simply prefer the added horsepower and torque that larger displacement engines provide for the rider's enjoyment. 
If you're interested in how fast 1,800cc motorcycles can go, we have the answers for you, so read on to find out!
1. Indian Chieftain
A tried and true bagger, the Indian Chieftain's 1,899cc engine, was born for the open road. In fact, I get to gaze on it longingly every time I ride out with one of our staffers, who happens to be lucky enough to own one.
I feel like a big, mean dude on my big, mean Harley until he pulls up on his 2018 Indian Chieftain. Then I feel like a toddler on a big wheel.
Indian has quite the history, being bought and sold like a sack of potatoes until it landed in the hands of Polaris in 2011. 
The big brother of the Indian Chief (get it?), this massive, comfy touring model has incredible response all over the power band. At 823 lbs wet, you'd think this gargantuan motorcycle would be hard to handle, but I've seen it zipping around curving canyons like it thinks it's a Honda Rebel 300!
The air-cooled, Thunderstroke 116, 49-degree V-twin has a pretty standard amount of power for a modern bagger, but there's nothing common to it. The upgraded Thunderstroke 116 has a max power of 84.8 hp at 4,240 rpm and 116.2 ft-lbs of torque at 2,730 rpm.  
For a big ol' bagger, the Indian Chieftain actually hits an impressive top speed of 115 mph.
2. Honda Goldwing GL1800
It seems that Honda hit the nail on the head with the 5th generation of Goldwings, the GL1800. Having been the premier touring bike on the circuit during the first few generations, the Goldwing seems to have found its sweet spot with a 1,800cc engine. 
Before we dig any deeper into the performance metrics, I'd just like to point out that the Honda Goldwing GL1800 is so advanced and comfortable that it has an optional airbag and windshield wiper.
But the lighter weight and better performance specs that separate the GL1800 from its predecessors mean this hardcore bagger isn't just for the retirement crowd!
The water-cooled, 1,832cc, SOHC, flat-six-cylinder engine is a brute force, even when weighed down with two riders. Honda did make some weight improvements, though, as the GL1800 is about 60 lbs lighter than the GL1500 that it replaced.
These bad Larry's can roll out 118 hp at 5,500 rpm and have pretty even torque specs with 123.2 ft-lbs of torque at 4,000 rpm. Looks like a pretty solid middle-range power band if you ask us!
All in all, one of the better improvements that the Honda Goldwing GL1800 made over its previous series-mates is a top speed of 140 mph!
3. Harley-Davidson CVO Street Glide
While the term 'factory custom' might make you shake your head trying to figure out what that means, that's exactly what Harley offers with the CVO models, including the CVO Street Glide.
One of the incredible features of a Harley CVO is the custom, oil/air-cooled, 117ci (1,926cc), Milwaukee Eight. This sleek, decked-out, chrome and cherry paint, 4-stroke, DOHC, V-twin engine has impressive enough metrics for a monster cruiser. 
These big boys might be heavy, with a curb weight of 877.4 lbs, but it also comes with the performance metrics of a huge engine.
With a max power output of 105 hp at 5,250 rpm and a max torque output of 122.4 ft-lbs at 3,500 rpm, these absolute hogs perform like their smaller Harley-Davidson cousins when it comes to the low- and mid-range of the power band. 
We can safely tell you that a Harley-Davidson CVO Street Glide can go a top speed of 107 mph!  
4. BMW R18
The BMW R18 is another addition to their line of cruisers that can finally compete with large-displacement offerings from Harley-Davidson, Triumph, Indian, and the Japanese Honda, Suzuki, Yamaha, and Kawasaki.
Although BMW might be a little late to the scene, having focused their efforts on radical street-and sportbikes, they've finally found a place among the American and Asian cruiser market.
The R18 is going to turn a lot of heads, and you'll find yourself saying, 'yes, it's a BMW,' more often than you might think. If it's a steel horse you're looking to ride, you've come to the right place, because this 788 lb crusher is all steel, baby!
Although a lot of the American competitors in this category are V-twin classics, you'll find a Berlin-made, air-cooled, 1,802cc, 'big boxer' that looks like a robot from Fritz Lang's 1927 'Metropolis.' 
The whopping metric that riders and reviewers alike can attest to is the 117 ft-lbs of torque that push out around 3,000 rpm, but between 2,000 and 4000 rpm, this machine is going to easily push upwards of 110 ft-lbs of torque. 
When it comes to power, this giant isn't unlike any other 1,800cc behemoth- 90 hp at 4,750 rpm to be exact. To bring all these metrics into context, the BMW R18 is going to top out at an equally impressive 111 mph!
5. Suzuki Intruder M1800
Suzuki's Intruder M1800 is a new addition to the well-respected lineage of American-style cruisers from the Japanese giant. To put into perspective, the size of the Intruder M1800-Suzuki's Celerio commuter car has a 996cc engine.
These bikes need the max torque and max power rating to keep them upright during takeoff, and the performance and power metrics are going to show you how much you need for that.
The liquid-cooled, 1,783cc, 2-cylinder, 4-stroke, DOHC 54-degree V-twin engine might seem like a Harley clone, but it is so much more than that. With a max power output of 127 hp at 6,200 rpm and 117.2 ft-lbs of torque at 3,200 rpm, it handles easily for a bike of its size.
In addition to these impressive stats, is the Suzuki Intruder M1800's top speed of 105 mph! 
Related: How Fast Do 1500cc Motorcycles Go? (6 Examples)
6. Yamaha XV 1900 Star Roadliner
The Yamaha XV 1900 Midnight Star was in production from 2006 until 2017, when Yamaha pulled it from the market. During this time period, it was the biggest bike that Yamaha had in their stable.
A classic Asian cruiser, the Star Roadliner was true royalty during its years on the road and continues to be. These motorcycles are known for their longevity, prowess, and handling like a dream, even at lower speeds than other bikes in our megalithic category.
The engine is certainly nothing to scoff at, and these bikes' impressive resale values are higher than average.
An air-cooled, 1,854cc, 4-stroke, 48-degree V-twin engine is cradled in the surprisingly light aluminum frame, which only adds relatively few lbs to the complete curb weight of 692.3 lbs.
That makes this the lightest bike for our 1,800cc category-impressive for being on the larger side of engine displacement.
Because the bike is less weighty than its competitors, the maximum power output is 95 hp at 4,400 rpm, but still pumps out a killer 123 ft-lbs of torque at 2,250 rpm. 
All in all, perhaps due to its lower weight, the Yamaha XV 1900 Star Roadliner is capable of top speeds of around 120 mph!
Related: How Fast Do 1000cc Motorcycles Go? (6 Examples)
What Is the Average Top Speed of 1800cc Motorcycles?
1,800cc motorcycles can go an average of 110-120 mph. The reason that their top speed is relatively lower than, say, a 1,000cc motorcycle is that the category is dominated by cruisers that aren't built for speed.
What Are the Fastest 1800cc Motorcycles?
From our list of 1,800cc motorcycles, the fastest bikes in order are the Honda Goldwing GL1800, Yamaha's XV 1900 Star Roadliner, and the Indian Chieftain.
Honda's Goldwing GL1800 is capable of doing 140 mph.
The Yamaha XV 1900 Star Roadliner can go a breathtaking 120 mph.
Finally, the Indian Chieftain is a close third, with a top speed of 115 mph.
Related: How Fast Do 750cc Motorcycles Go? (6 Examples)
Can a Complete Beginner Ride an 1800cc Motorcycle?
A complete beginner would have an incredibly hard, potentially dangerous time trying to ride a 1,800cc motorcycle.
The BMW R18 is known for rumbling so much on ignition that even experienced riders have reported having a difficult time hanging on!
We strongly suggest that complete beginners start off their riding experience on a small or medium-displacement engine below 1,000cc. 
Was this article helpful?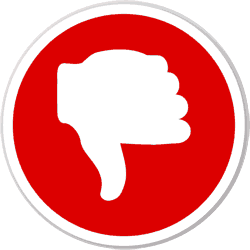 Did you find wrong information or was something missing?
We would love to hear your thoughts! (PS: We read ALL feedback)