1500cc motorcycles were once top dog, but quite a few of the middling heavyweights of the 80s and 90s are long gone.
Some of the bikes on our list are no longer in production, but that doesn't mean there aren't some rare gems to be found on new lots today! 
If you are wondering how fast 1500cc motorcycles can go, then look no further because we've rounded up the usual suspects, and they won't disappoint in performance and speed!
Once Upon a Time
Long ago, in the ancient days of the 1980s, the introduction of the 1,500cc motorcycle made it the dominant bike on the road. Bigger, faster, and more powerful than any motorcycle that had come before, the 1,500cc was made for the American desire for the open road. 
Because smaller bikes weren't always up to the challenge of covering long distances without more frequent maintenance, a larger cruiser was needed to fill the gap. 
Previously, a bike like the Honda CB900 would have been considered a large bike, but after the invention of bikes that were 1,500cc or larger, the intermediate class was filled with bikes from 400cc to 950cc. 
And a 1,500cc bike is very large, but with modern advancement in engineering, it sits on the slightly smaller side of the big bike class. 
Nowadays, the 1,500cc class has been swept away with a tide of 1,800cc+ bikes that perform just as well and give the rider tons of cruising power. Although there are certainly some bikes outside of the cruiser category that made our list, the proof is in the pudding! 
1,500cc motorcycles might be a dead class to some, so we've included several dinosaurs and several new models of 1,500cc motorcycles and their top speeds.
Read down our list to check out how fast a 1,500cc motorcycle can go!
Suzuki Boulevard C90T
The Suzuki Boulevard C90T is once again proof that the Japanese Big 4 have a strong handle on cruiser bikes. These big, bulky touring cruisers might not be the most nimble on the market, but their longevity of production speaks to their quality.
The original Suzuki big boy 1,500 was the VL Intruder, but after 2005 they made some slight modifications and rebranded as the Boulevard C90.
As the name C90T includes the 'T' for touring, we know that this bike carries the torch for big model cruisers that can eat up the asphalt like nobody's business.
Featuring an air/oil-cooled, 1,462cc, 45-degree, tandem V-twin engine, the bike weighs in at an even 800 lbs, with added weight for a well-constructed chassis that can hold the V-twin without dropping it through to the street!
Let's take a dive into the metrics for these sick puppies! The Boulevard C90T has a max power of 66 hp at 4,800 rpm and pumps out 84.8 ft-lbs at 2,800 rpm. Pretty impressive stuff, Suzuki.
Once you get these things cruising into their upper limits, a Suzuki Boulevard C90T can go an impressive 125 mph!
Harley-Davidson Dyna Fat Bob
The Harley-Davidson Fat Bob was added to the Dyna line up in 2008 and is still in production today, maybe due to its limitless popularity. Ridden by weekend warriors and counterculture riders alike, the price of these mean, muscle machines reflects their quality.
Although these bikes look like something you'd see outside a seedy biker bar on television, they ride like a dream. A bit on the big side, but with a decent suspension and a curb weight of 673 lbs, we're impressed with the handling.
The Dyna Fat Bob sports an air-cooled, 1,584cc, 4-stroke, 45-degree V-twin engine. This monster motor produces a max power of 80 hp at 5,020 rpm and outputs 92 ft-lbs of torque at 3,000 rpm.
This low to mid range powerband is exactly what you would expect from a decently heavy cruiser that needs low-end rumble to get up and mid-range growls to keep you going.
With a maximum speed of 110 mph, the Harley Dyna Fat Bob isn't the fastest bike on the road, but we think it's more than enough.
Related: Do Harleys Have ABS Braking Systems? (Explained!)
Honda Goldwing GL1500
Honda was a notable pioneer in 1,500cc engines with the 4th generation of Goldwings. Manufactured from 1987 to 2000, these bikes were the indomitable King of the Road (a title previously bestowed on the CB900). 
In our humble opinion, the Honda Goldwing is maybe the cushiest motorcycle out of the lot of them. The pillion rider sits atop a throne of black leather while the operator sits behind a full faring and dash equipped with all sorts of hi-tech gadgets for the time.
Lastly, the 4th generation Goldwing came with a previously unheard of reverse gear!
These highway cruisers are true behemoths with a wet weight of 904 lbs. Add you, your rider and all your gear and you might just be hauling around as many pounds as cc's!
To keep these bikes on the road, Honda continued to upgrade the displacement size of their engines to a 1,520cc, SOHC flat-six. Like many 1,500cc models, it was eventually replaced with an 1,800cc engine, but that's progress, as they say.
Honda engineers must have been proud of the 100 hp generated at 5300 rpm, and a max torque rating of 110 ft-lbs at 4,000 rpms.
The Honda Goldwing GL1500 was capable of doing 106 mph, which is quite impressive given the total weight of the bike!
Related: How Long Do Honda Gold Wings Last? (with Examples)
Kawasaki Vulcan VN 1500
Born in 1987, by the time the Kawasaki Vulcan 1500 was discontinued in 2008, the whole series was old enough to drink legally. Credited (snidely, perhaps) as outperforming the Harley EVO 1,340cc engines in size alone, the Vulcan 1500 was another monster from a bygone era.
A cruiser to beat all cruisers, the Vulcan was released with loud chrome, fancy features, and fine-tuning to make a name for itself in the big bike category.
The engine on the Vulcan 1500 is a liquid-cooled, 1,470cc, 4-stroke, 50-degree V-twin with 4 valves for each cylinder. Max horsepower is 65 at 4,700 rpm and torque output is 84.1 ft-lbs in the 3,000 rpm range. 
Ultimately, the Kawasaki Vulcan VN 1500 settles nicely into a bygone era of big engine cruisers who don't climb to impressive top speeds, but still clocked it at a height of 106 mph.
Victory V92C
A subsidiary of Polaris, Victory jumped quickly into the world of motorcycles in 1998 and then went under due to poor sales in 2017. The King is dead, All Hail the King!
Perhaps the bad branding and shoddy electrical work that put Victory under wasn't their fault necessarily, but the silver lining is that Indian motorcycles rose from the ashes.
The Victory V92C was only produced for 4 years, from 1999 to 2003 when it was phased out for concentration on different Victory models.
It's too bad that these cruiser models were just a flash in the pan, but the V92C was a truly powerful beast. 
The air/oil-cooled, 1,507cc, SOHC, 4-stroke 50-degree V-twin Freedom motor had automatically adjusting cam chains, and had enough space to fill it with 6 quarts of oil, about as much as goes into a truck engine. This was the biggest V-twin on the market at the time!
With a maximum power output of 71 horsepower at 5,000 rpm and 87 ft-lbs of torque at 3,300 rpm, this honker was royalty while it lasted.
One thing we will credit to the memory of the Victory V92C is an impressive top speed of 120 mph!
2022 BMW K 1600 GTL
In 2010, BMW revealed their full-stop touring machine, the K 1600 GTL, equipped for leisure and ready to do battle with the Honda Goldwing.
Still in production to this day, it must have made enough of an impression on the North American market to stay viable in a market dominated by American and Asian touring scoots.
With reviews from accredited publications touting the K 1600 GTL as the best touring bike in the world, it certainly had the impact that Honda, Harley, and Indian were hoping that it wouldn't.
The new year brought in a new model with fully integrated navigation, adaptive headlights, and featuring what BMW brags is the slightest, tightest inline-six cylinder in the whole world!
Ok, here's the part where we let you in on the fact that this is the biggest engine size in our category, but we had to squeeze it in because as much as we don't want to admit it, we love it!
Saddled sideways in the frame is an oil/water-cooled, 1,649cc, 4-stroke, inline-six with hollow camshafts and other weight-saving features like a magnesium alloy sub-frame!
And save weight they did! Compared to the almost-1,000 lbs of a Goldwing FT1500, the K 1600 GTL has a wet weight of just 703 lbs. 
Power wise, the inline-six produces a max power of 160 hp at 7,750 rpm and 129 ft-lbs of torque at 5,250 rpm. Are we beginning to see how engine technology has improved since the Stone Age bikes of the 1980s?
The combination of weight-saving tech and fine-tuned engine performance makes the BMW K 1600 GTL rocket up to 125 miles per hour!
Related: How Fast Do 500cc Motorcycles Go? (6 Examples)
What Is the Average Top Speed of 1500cc Motorcycles?
The average top speed of 1500cc motorcycles varies whether you measure a cruiser, touring bike, or sportbike (which we didn't include in this list, please don't sue us). 
1,500cc motorcycles overall have a speed range from around 100-186 mph, making the average top speed around 140 mph. 
What Are the Fastest 1500cc Motorcycles?
Reported in 2018, a heavily modified Suzuki Hayabusa 1500 reached 271 mph, making it the fastest 1,500cc motorcycle to ever hit the road.
Can A Complete Beginner Ride a 1500cc Motorcycle?
1,500cc motorcycles are far too big to support the learning curve of a complete beginner.
We strongly suggest finding something in the small or medium class to begin on, as learning can be hazardous to you and your precious new motorcycle!
Sources
Victory V92C | motorcyclespecs.co.za
Road Legal Hayabusa Hits 271 mph | visordown.com
Was this article helpful?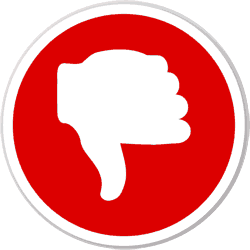 Did you find wrong information or was something missing?
We would love to hear your thoughts! (PS: We read ALL feedback)