1,000cc motorcycles can be incredibly fast machines, but just like any other displacement category, there is a decent range of top speeds.
Depending on whether a motorcycle is a standard cruiser with low-end get-up-and-go or a bona fide super sportbike built for insanely high racing speeds, the 1,000cc engine will perform quite differently.
Let's take a look at some top speeds for six juicy bikes we've put together for you!
The Smallest 'Big Bike'
Motorcycles are separated into size categories that correlate with their engine size. 50cc to 350cc bikes are small, 400cc to 950cc bikes are in a middleweight class, and finally, 1,000cc+ motorcycles are considered to be big bikes.
So what are 'cc's and how do they affect things like top speed and performance?
'Cc,' or cubic centimeter is the metric used to measure the displacement of an engine, or how much fuel it can combust to propel itself when you twist the throttle. 
Higher cc's mean a larger engine and a heavier bike. But weight isn't necessarily a detractor from creating enormous top speeds.
We can easily assure you that any 1,000cc bike is going to go way faster than legal street limits, and that is why the sportbikes in this category are incredibly fast. You will see that some of these track-day screamers are able to top 200 mph.
On the other hand, cruisers and ADV bikes are going to be slightly heavier and need that big engine to allow the bike to take off, but won't achieve the incredible top speeds of racers. Read ahead to find out the top speeds of 6 choice rippers!
1. 2021 Indian Scout Bobber 60
The Indian Scout Bobber 60 is the perfect, well-rounded example of a 1,000cc bobber. While not technically a cruiser, the Scout Bobber is a heavy enough bike that you need low-end rumbles to get the bike up and zipping around.
The trade-off with bikes built like the Scout Bobber is that you won't get nearly as much power in the higher rpm range.
It may be a bit confusing that the bike is known as a '60' because the numbers after a model name often correlate loosely to the displacement size of the engine.
Oftentimes, American-made bikes such as Indian or Harley-Davidson measure their engines in cubic inches in place of centimeters. A 60ci engine translates roughly to 983cc and fits our size category perfectly.
The engine on these street-rippers is a liquid-cooled, 983cc, DOHC 60-degree V-twin that pumps out its power in a lower power band (the range of rpm that the bike functions best at).
The max power comes in at 67.8 hp at 7,140 rpm and 55.8 ft-lbs of torque at 5,220 rpm.
Running all the way up to redline in 5th gear, the Indian Scout Bobber 60 is capable of top speeds around 115 mph. 
2. 2021 Honda Rebel 1100
Honda's Rebel series is as synonymous with Japanese cruisers as Kleenex is to facial tissue. Only in the last year have they added this 1,083cc bike to the series of Rebels that previously only included a 300cc and 500cc engine.
Because many riders start out on smaller bikes that are turned over quickly for larger, faster models, Honda gave us the Rebel 1100.
The Honda Rebel 1100 is a formidable, comfortable cruiser that became immediately popular with road riders who like a little more maneuverability and easy handling than the larger, stockier cruisers available on the market.
Equipped with either manual or DTC (automatic) transmission, these big boys are becoming known for this incredible handling. But don't let the Rebel 1100's cruiser status fool you where power and speed are concerned!
Stolen right out of the Honda Africa and tweaked for desired performance, the liquid-cooled, 1,083cc SOHC parallel-twin engine gives off the needed low-end performance to get a 487 lb bike off to a good start.
In addition, the power and torque are impressive at a wide enough power band to propel this long-distance machine to higher speeds.
Max power for the Honda Rebel 1100 is tested as being 85.8 horsepower at a cool 7,000 rpm, while torque tops out at 72.3 ft-lbs while running at 4,750 rpm. 
All in all, the Honda Rebel can easily zip around the city, but if you are looking for a fast cruiser, look no further.
The Honda Rebel 1100's top speed is 140 mph!
3. 2021 Harley-Davidson Iron Sportster 1200
Perhaps the most iconic American bobber ever made is the Harley-Davidson Sportster. While Harley's Sportster 883 is a relatively large motorcycle for the entry-level, it can leave something to be desired when you simply want to rip around faster and with a little more power.
Enter the Sportster 1200-a classic bobber that somehow wormed its way into the cruiser world where Harley-Davidson dominates. We love the sleek, low-down design of American muscle and nothing epitomizes this better.
The Iron Sportster 1200 features one of the best engines that has ever come out of Harley-Davidson's engineering, the 1202cc EVO (evolution) V-twin. It's nearly bulletproof and rumbles like a galloping horse.
Speaking of horses, the max power for these beasts is 59.2 hp at 5,410 rpm. Additional torque measurements are 67 ft-lbs at 4,050 rpm. 
Top speeds are recorded as being 118 mph for the Harley-Davidson Iron Sporster 1200! 
Look, folks, it's not the fastest motorcycle on the road, but realistically, who is crazy enough to travel around at top speeds much higher than any road designates. Still, having more room up at the top range to expand makes for healthier engine performance when you aren't nearly red-lining it.
4. 2021 Ducati Diavel 1260
Next on our list of 1,000cc motorcycles is the Ducati Diavel 1260. An incredibly sleek and powerful 'cruiser' designed for the Italian for American markets, apparently.
Although, to call this a cruiser isn't necessarily a stretch because it performs like one when it needs to, and performs like a sportbike when low-end cruiser power isn't quite enough.
Now, 538 lbs on the curb (wet weight with all fluids in the bike) might seem heavy for a sportbike/cruiser, but Ducati's Testastretta DVT engine more than makes up for a few pounds here or there. 
True to its '1260' brand, the Testastretta DVT is a liquid-cooled, 1,262cc L-twin desmodromic engine, and that is where the Diavel really shines beyond paltry, simple cruisers in the class. 
In a higher-than-cruiser power band that never really hits full rev sportbike capacity, the Testastretta pumps out 159 hp at 9,500 rpm and 95 ft-lbs of torque at 7,500 rpm. 
When tested for speed, this sporty cruiser easily ran up to a whopping 169 mph!
Related: How Fast Do 1500cc Motorcycles Go? (6 Examples)
5. 2021 Kawasaki Ninja H2R
It's a good and practical thing that super sportbikes like the 2021 Kawasaki Ninja H2R have the full sport faring that comes on track bikes, and that's because I think my eyelids would peel back riding this bike at full speed.
With a high price tag comes performance to match. Taken to the track and you can scrape knees while cornering, making you thank your lucky kneepads. Take it off the track and you'll be in trouble. It's not even remotely street legal.
The Kawasaki Ninja is the most popular sportbike in the world and for good reason. 
The H2R might not break the sound barrier or land speed records for that matter, but it shows us that 1,000cc bikes can hit well above 200 mph!
One significant factor in all this is the liquid-cooled, 998cc, DOHC, 4-stroke inline-four engine that sits cradled in the H2R frame.
When compared to cruisers at the top of this list, you'll be amazed at the power and torque produced! 310 hp at 14,500 rpm to be exact. And to top it off, it produces 121.5 ft-lbs of torque at 12,500 rpm. 
If you ever want to see a Kawasaki Ninja H2R heading down a local track, be sure not to blink because at 226.5 mph you're going to miss it!
6. 2021 Suzuki Hayabusa
People either love or hate the boxy Suzuki Hayabusa, but whether you feel one way or another about it, it's an incredibly fast super sportbike. 
Manufacturing began in Suzuki's factories in 1999 and although the bike was discontinued for a couple of years (thanks Euro5), the Hayabusa blasted back onto the road. With a revamped engine that passes all regulations, it is surprising that something this powerful is street legal.
Although it fits in a slightly higher cc class, the liquid-cooled, 1,300cc, DOHC, 4-stroke, inline-four engine of the new Hayabusa is nothing to shake a stick at, producing 197 hp at 10,100 rpm and 102.3 ft-lbs at 7,600 rpm.
All in all, the new generation Suzuki Hayabusa can range all the way up to 186 mph on the straightaway!
Related: How Fast Do 500cc Motorcycles Go? (6 Examples)
What Is the Average Top Speed for 1000cc Motorcycles?
1,000cc motorcycles can have a top speed ranging from 100 to 226 mph, but the average top speed for these motorcycles is around 140 mph. 
Although the top outliers like the Kawasaki Ninja H2R and bottom end outliers in the cruiser world vastly differ, so do all engines that might be the same size but are built for different performance.
What Are the Fastest 1000cc Motorcycles?
Some of the fastest 1,000cc motorcycles are super sportbikes like the Kawasaki Ninja H2R, the BMW 1000 RR, and the Suzuki Hayabusa.
Suzuki's Hayabusa blows down the track at a top speed of 186 mph.

The BMW 1000 RR can achieve top speeds of 193 mph.

Finally, the Kawasaki Ninja H2R can reach a top speed of 226.5 mph. 
Related: How Fast Do 300cc Motorcycles Go? 5 Examples
Can a Complete Beginner Ride a 1000cc Motorcycle?
Does this complete beginner have an absolute death wish? No, we don't recommend beginner riders start out on a big bike like any of the 1000cc motorcycles we've listed here.
Sources
2021 Honda Rebel 1100 | First Ride Review | Rider Magazine
2021 Harley Davidson Iron 1200 [Specs, Features, Photos] | wBW
Was this article helpful?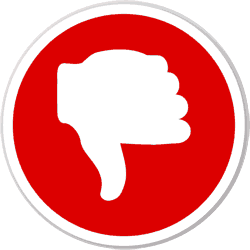 Did you find wrong information or was something missing?
We would love to hear your thoughts! (PS: We read ALL feedback)