750cc motorcycles are smack in the center of the middle-weight champions we love for their power and maneuverability.
Why are these bikes so popular? Below is a list of 6 bikes in the 750cc class and some of their performance metrics. 
750cc Mid-Sized Giants
Some considerations that a lot of people take when looking at a middle-weight bike are power, performance, ease of handling, and weight. Fortunately, 750cc bikes are a perfect synthesis of all these things.
Motorcycles are classed by size-small motorcycles sit between 50cc and 350cc, middle-weight bikes between 400cc and 950cc, and large bikes are 1,000cc and above. 
'Cc,' or cubic centimeters, is the metric that is used to measure the displacement of an engine. Even though we would assume that motorcycles in different classes have to do with the weight of the bike, it is more than that. 
Sure, a larger displacement bike is going to weigh a bit more than a bike in a lower category, but that's not the defining factor, as far as motorcycle manufacturers go.
More ccs means more power and performance, which is what is truly measured. 750cc motorcycles are basically the dividing line between commonly purchased bikes and some think that makes them absolutely perfect.
The power and performance of these motorcycles directly correlate to some pretty impressive top speeds, so let's dive in and take a look at how fast 750cc motorcycles actually go!
1. Suzuki GSX-S750
The Suzuki GSX-S750 is a mean street machine that offers comfort for larger riders as well as the simplicity that is often lost on neo-naked bikeroonies. And boy, does it growl like a rottweiler!
The engine is a liquid-cooled, 449cc, DOHC, inline-four with 16 valves that delivers an excellent amount of power in the low-mid range, but tapers off quietly for the higher side of the power band. 
And this engine delivers! To be exact, it delivers 112.6 hp at 10,500 rpm and 59.7 ft-lbs of torque. Not quite the specs you'll find on Suzuki's similarly sized racing model, but enough to give the down-home sportbike riders a run for their money!
A street bike through-and-through, with a curb weight of 473 lbs, they still seem to handle smoothly like a smaller bike, but offer the power of the 1,000+ superbikes. 
All of this put together, and you get a beautiful top speed of 120 mph, making it a great contender to start off our compilation of 750cc motorcycles!
2. Suzuki GSX-R750
Now we move on to the Suzuki GSX-R750, the racing model cousin of the GSX-S750, and the top-end power band inclusion makes a hefty difference. With an equally good riding position and room in the cockpit for taller riders, the only downside we've seen in reviews is the footpeg positioning. Literally.
Truly a sportbike with full faring plastics, the GSX-R750 is known for light weight, slack suspension, great handling, and comfortability. This is all too important when we look at sportbikes.
The liquid-cooled, 749cc, 4-stroke DOHC engine produces incredible power throughout the whole spectrum. The true difference between the R750 and S750 can be measured in power and performance.
Sporting a max power of 147.9 hp at 12,800 rpm and 63.7 ft-lbs of torque at 11,200 rpm, it drastically outperforms the Gixxer S750 by these standards alone.
And wait until you hear the difference in top speeds. Blowing dust in the face of the S750 by nearly 55 mph, the Suzuki GSX-R750 has an incredible top speed of 175 mph!
3. Triumph Street Triple R
Now we go back to the realm of the naked bike, and the Triumph Street Triple R is an awesome bike in those regards. Not particularly well-regarded in terms of comfortability, the Street Triple R more than makes up for it in performance. 
The Triumph Street Triple R is a liquid-cooled, 765cc, inline-3 (c'mon Triumph, where's the transverse-3?) that delivers a good burst of power at the low-mid range, but doesn't necessarily shirk a little bit more for the top side of power. 
In fact, the Street Triple R has a maximum output of 116 hp at 12,000 rpm, as well as an impressive 57 ft-lbs of torque at 9,400 rpm.
Light, naked, and weighing 401 lbs at the curb, the Triumph Street Triple R has excellent handling, turning, and refined delicacy. 
How fast can the Street Triple R go? We're glad you asked. This particular specimen from Triumph can go at a top speed of 144 mph!
4. Ducati Monster 797
The Ducati Monster 797 is certainly pushing it to be included in the 750cc mid-weight range, but we love its looks, handling, and performance, so here it is!
Known for hard suspension, incredible maneuverability, and long life, Ducati has done it again with the Monster 797 naked sportbike. 
There's something incredible with a neo-vintage naked bike like the Monster 797, but that's not all that the bike has in store because the power is pretty incredible for what it is. 
A bit on the large side for our displacement class is the air-cooled, 803cc desmo, 4-stroke V-twin. But we won't fault it at all for being the big kid in class. 
The performance power is worthy of praise, with a maximum power of 71 hp at 8,250 rpm, and 49.2 ft-lbs of torque at 5,750 rpm. Not quite the same kind of power band you'd find on a tried-and-true sportbike, but with a reported top speed of 160 mph, who cares?
5. Yamaha XSR 700
The Yamaha XSR 700 is on the slightly smaller side in our 750cc range because it sports the iconic Crossplane Concept liquid-cooled, 689cc, DOHC parallel twin. 
The XSR borrows its sleek, modern style from the 1970s and early 1980s Yamaha catalog, but it is certainly heavier than its vintage counterparts with a curb weight of 410 lbs. 
After all the styling is said and done, the power and performance don't disappoint. With a max power of 74 hp at 9,000 rpm and 50 ft-lbs of torque at 6,500 rpm, this little road rocket is set for a powerful ride that matches the handling.
For a smaller contender in the displacement category we are focusing on, the Yamaha XSR 700 can crank out a top speed of 120 mph on the straightaway.
Related: How Fast Do 500cc Motorcycles Go? (6 Examples)
6. Honda NC750X DCT
The Honda NC750X DCT comes out of the gates with one thing we love-practicality. We're not quite sure whether they've designed a street bike or an adventure/touring model with this one, but it checks off a lot of our boxes.
Sure, it's big for the 750cc middle-weight category, but the 473 lb wet weight is made up for with low-end torque for days, which makes it surprisingly easy to handle in town or doing twisties in the canyon.
Now let's turn to the performance and power aspects of the NC750X DTC engine. The liquid-cooled 745cc, 4-stroke parallel twin is pushed 55-degrees forward.
The max power is reported as 54 hp at 6250 rpm and 50 ft-lbs of torque at 4,750. Sure, you're gonna be redlining this ADV around 7,500 rpm, but we don't fault it for that.  
For a Honda in the ADV category, it can really crank out the speed. The Honda NC750X DTC has a top speed of 125 mph.
Related: How Fast Do 1000cc Motorcycles Go? (6 Examples)
What Is the Average Top Speed of 750cc Motorcycles?
The average top speed of 750cc motorcycles sits between 100-160 mph.
These statistics are based on a wide variety of 750cc bikes, so sportbike models will be considerably faster than their adventure/touring and road bike cousins.
What Are the Fastest 750cc Motorcycles?
The Suzuki GSX-R750, the Ducati Monster 797, and the Triumph Street Triple R are the fastest 750cc motorcycles.
Suzuki's GSX-R750 is an all-around racer with a top speed of 175 mph!

The Ducati Monster 797 is reported to have a top speed of 160 mph.

Finally, the Triumph Street Triple R can go 144 mph.
Related: How Fast Do 1500cc Motorcycles Go? (6 Examples)
Can a Complete Beginner Ride a 750cc Motorcycle?
A complete beginner can potentially ride a 750cc motorcycle, but it depends on how easily the bike handles. A newbie might have better luck starting out on a middle-weight bike that sits on the smaller side of the category-400cc-600cc.
Sources
2020-2022 Street Triple R | Topspeed
2017 – 2020 Ducati Monster 797 / 797 Plus | Topspeed 
Was this article helpful?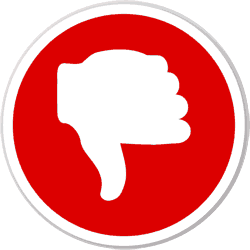 Did you find wrong information or was something missing?
We would love to hear your thoughts! (PS: We read ALL feedback)