Indian Motorcycle is the oldest motorcycle brand in America, with roots that go to 1897.
The brand's first factory was built in downtown Springfield, Massachusetts, USA.
Polaris acquired the legendary bike brand in 2011, but are Indian Motorcycles still made in America?
Here's the Short Answer to Are Indian Motorcycles Still Made in America:
All Polaris-manufactured Indian motorcycles are hand assembled in Spirit Lake, Iowa, by a modest crew of 500-600 motorcycle-enthusiastic employees. The Indian Motorcycle Factory offers guided facility tours, allowing visitors to witness the hand-building of the Polaris-engineered Indian Motorcycles.
Are Indian Motorcycles 100% Made in America?
Some metal parts on Indian Motorcycles, like fastening and wheel hardware, are machined in various locations around Asia. Furthermore, electrical wiring components are manufactured internationally, but all Indian bikes are assembled by hand in Spirit Lake, Iowa, USA. 
For example, the wheelset of an Indian Motorcycle may have been forged in a metal shop in China. Still, the wheel is shipped to the factory in Iowa, where it's installed by an American hand onto the motorcycle.
This is the case even if the bike is then shipped to a foreign country for sale, hence the claim that all Indian Motorcycles are built in America. 
Polaris's Indian Motorcycle design team is also based in their American headquarters, where they engineer some of the most cutting-edge motorcycle mechanical and electronic systems.
That said, it would be uneconomical and overtly costly for Indian's plant to manufacture all the myriad parts used in these complex electrical systems, especially considering foreign factories are already churning out masses of wiring parts.
The electrical system is engineered in the States, utilizing common quality parts manufactured elsewhere.
These parts are ordered from international manufacturers and shipped to the American Indian Motorcycle factory, where the bikes' electrical systems and wiring harnesses are assembled and installed onto the rest of the motorcycle by hand. 
Reportedly, there were conversations at Polaris about utilizing some of their off-road vehicle production plants in Poland to build Indian Motorcycles as well. 
The increase in tariffs Europe put on goods shipping in from the US is what inspired Polaris to initiate this conversation. That said, they never intended to assemble bikes in Poland and ship them to the States; only the bikes sold in the European market would be made in Poland, saving the American Company shipping costs.
And although Polaris has yet to put this plan into action, even if they did, all the bikes sold in the United States would still be made in America.
Indian Motorcycle Company is owned by Polaris Industries, an American company based in Medina, Minnesota. 
The Indian Motorcycle Factory and Indian Motorcycle Experience Center are both based in Spirit Lake, Iowa.
Even though some of the mechanical and electrical parts are indeed ordered from international manufacturers, the ownership, design, and assembly all happen in the United States.  
Today's technology often includes dynamic systems made from thousands of interconnected parts, making it rare to find anything that's truly 100% American. 
Indian Motorcycles are as American as a vehicle that complex can be while still maintaining an approachable price tag. 
We've written an article about how well Indian Motorcycles hold their value, if you're interested in buying one.
What Parts of Indian Motorcycles are Made Abroad?
Polaris's Indian Motorcycles equip parts like brake systems components, suspension systems, electrical transistors, conductors, and wires made by specialists. These specialty manufacturers produce decent-quality bulk parts due to years of singular experience with more expertise in their field.
As we mentioned earlier, the simple fact is that modern motorcycles offer some complex, high-tech amenities and world-class machinery for a reasonable price. 
This is possible due to unique production companies like Brembo, an Italian brake manufacturer. 
Brembo had mastered the art of motorcycle brake design, working with most, if not all, of the world's major brands, designing brakes for low-stakes commuter bikes and high-stakes race motorcycles long before Polaris resurrected the Indian Motorcycle legacy.
It would take Indian Motorcycle decades and cost them millions to catch up to Brembo's operation. Even at the research and development stage, high-grade brakes are required for motorcycle design and testing. 
If Brembo is already making brakes that fit, shipping them in from Italy to the United States not only offers a quality product at a lower price, it has less impact on the environment.
Furthermore, it lets Indian focus on engineering its engines and gearboxes and designing the overall motorcycle.
And once the testing period is complete, brakes are shipped into Iowa in bulk, where American hands install the brake systems and assemble the rest of the bike.  
It's the same story with specialty electrical engineering manufacturers, as described in the previous section.
Showa is a Japanese suspension company that has made suspensions for many motos, including a few Indians. Still, many Indian Motorcycles come stock with high-grade FOX RACING Suspension, manufactured in Santa Cruz, California, USA. 
Make sure to also read our article about whether Indian Motorcycles are still considered high quality. 
Is the Engine Always Made in America?
All Indian Motorcycle engines are built in Osceola, Wisconsin, USA. That said, like all other mainstream moto-manufacturers, specialty manufacturers fabricate some motor parts overseas and ship them into the States for efficiency. 
All Indian bike engines are built by American workers at their specialty assembly plant located in Osceola.
Often referred to as the Indian Motorcycle Motor Assembly Plant, the engine manufacturing facility allows visitors to watch the motors get built firsthand. 
 The engines are then shipped to the main motorcycle production plant mentioned earlier, located in Spirit Lake, Iowa, USA.
The engine is installed onto the chassis or frame by hand in Spirit Lake, where the components and systems are assembled before it's all integrated into a complete motorcycle. 
The American-built bike is then shipped to whatever worldwide dealership it's sold from, meaning no matter where you bought your motorcycle, it was built in the United States. 
You should also read our article about how much Indian Motorcycles weigh, especially if you're a beginner. 
Are Indian Motorcycles Considered "Made in America"?
Indian Motorcycles are made in America because their engines are built in Osceola, Wisconsin, and the bikes are assembled in the Indian factory in Spirit Lake, Iowa. Federal Trade Commission considers anything produced in the states "made in the USA."
Have Indian Motorcycles Historically Been Made in America?
Indian Motorcycles have a long history of American manufacturing. An American bicycle racer founded Indian Motorcycles in Springfield, Massachusetts, USA, in 1901, growing out of his bicycle-producing operation, the Hendee Manufacturing Company. 
Under Hendee's supervision, Indian became the first American motorcycle in history.
Hendee and his Swedish Engineer Partner Oscar Hedstrom lit the match that sparked nearly five decades of innovation, exploding into the American Motorcycle style.
The original incarnation of the Indian Motocycle lasted well through the first half of the 20th century, although by 1916. Hendee and Hedstrom had both retired. 
Not only did the American brand's racetrack and street bike innovation continue throughout both World Wars and the Great Depression, Indian Motocycle provided combat motorcycles for french and American ground troops during WWI and WWII.
Here's an important footnote in the American History of Indian Motorcycle Production, delivered straight from the brand itself:
The U.S. Army began using Indian Motorcycles in 1913, and with the arrival of World War I, Indian Motorcycle dedicated a majority of its production to the war effort once the U.S. entered the field in 1917. As a result of this shift to meet war-time demand from the military, dealers had limited inventory and retail sales dropped significantly. Overall, the company contributed nearly 50,000 motorcycles from 1917 to 1919, most of them based on the Indian Powerplus model.

Two decades later, the U.S. was entangled in yet another cataclysmic global conflict: World War II. Yet again, Indian Motorcycle stepped up as they focused virtually the entirety of their production from 1940 to 1945 to the Allied cause in WWII. Indian Motorcycle first produced bikes primarily for the French government and built the Model 841 bike for the U.S. Army in 1941. Over the span of WWII, Indian Motorcycle delivered $24 million worth of motorcycles and spare parts for the war effort, culminating in over 35,000 bikes sent to Allied troops.
That said, Indian Motorcycles were not produced in America between 1953 and 1977 when the businessman made-company president began importing Royal Enfield motorcycles from Britain and branding them as Indian Motorcycles in the states. 
What Are the Most American-Made Motorcycles?
Indian motorcycles are among the most American-made motorcycles today, as they are still hand-built in the Indian factories in the United States, and many stock California's Fox Racing suspension rather than the Japanese Showa other brands use.
Furthermore, Harley-Davidson has production and assembly plants in Thailand to build bikes for the UK market and India for the Asian Market.
All Indian motorcycles worldwide were built and shipped out of America, despite the short conversations about building their European bikes in Poland. 
That said, there are smaller companies that do more of their part fabrication, like the Alabama-based Confederate Motors. Confederate Motors even designs and fabricates their suspension systems and many of the parts almost all other brands import. 
Confederate Motors went pretty far with their speed-and-combat-obsessed American Purist presentation, although the build quality is supposed to be top-notch. Still, you won't get a Confederate Motorcycle for less than $100,000–which is the cost of doing everything you can in-house. 
So while the wealthy collectors can afford an obscenely American custom collector's motorcycle, the closest we can get are our Indian Motorcycles and Harley-Davidson.
Before you go, you might also want to check whether Indian Motorcycles are good for beginners.
Sources
FAQ | Indian® Motorcycle – UK – (indianmotorcycle.co.uk)
History of Indian Motorcycle – Historical Timeline from 1900
Was this article helpful?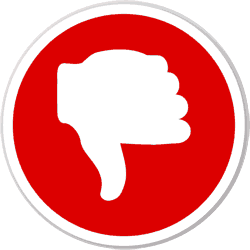 Did you find wrong information or was something missing?
We would love to hear your thoughts! (PS: We read ALL feedback)