Triumph is a British motorcycle brand with a history of quality, craftsmanship, and innovation tracing back to 1902.
Triumph bikes have been used by celebrities, racers, and adventure riders alike, garnering a reputation for durability, versatility, and being a joy to ride; thanks to its smooth performance. But are Triumph motorcycles reliable?
Here's the Short Answer to How Reliable Are Triumph Motorcycles:
Triumph motorcycles are one of the most reliable European motorcycle brands. It routinely lasts over 100,000 miles without experiencing severe failures or requiring major work.
Of course, for a bike to bring you to this milestone, maintenance is the key to ensuring that your Triumph provides long-lasting and reliable performance.
Are Triumph Motorcycles As Reliable As Other Motorcycles?
Triumph motorcycles are more reliable than European and American brands but not as reliable as Japanese ones. That said, a Triumph's reliability hinges on how well you maintain your bike and how often you service it.
In 2015, Consumer Reports published a study on motorcycle manufacturers and the overall reliability of their products. The survey from over 11,000 motorcycle riders explored the reliability of over 12,000 new motorcycles bought and ridden between 2008 and 2014.
The study evaluated their reliability and performance over twelve months.
In the reliability category, Triumph ranked seventh with an overall failure rate of 29%. While Triumph couldn't compete with the Japanese manufacturers for reliability, they scored higher than Ducati, BMW, and Can-Am.
Still, that study is old now, and Triumph motorcycles have improved their reliability over the years, with fewer documented recalls and warranty claims.
How Reliable Are They Compared to Similar Brands?
Triumph motorcycles are more reliable than other European and American brands but less dependable than Japanese ones. Mind you, this claim depends on how well you maintain your bike and how often you service it.
Triumph vs. BMW
Triumph motorcycles are more reliable than BMW motorcycles, with a failure rate of 29%.
BMW motorcycles are known for their high performance and quality. Still, they also have a reputation for being expensive and complicated to maintain, as their unique engine designs require specialized mechanical knowledge.
BMW Motorrad bikes have a higher failure rate than Triumph motorcycles. They are rated 40%, according to the Consumer Report study mentioned earlier. Moreover, BMW has conducted more recalls and received more reliability complaints than Triumph.
That said, BMW motorcycles are intended to be luxury rides, more suitable for experienced riders who can afford the high cost of ownership and repairs.
Meanwhile, you can also explore how reliable BMW motorcycles are.
Triumph vs. Harley-Davidson
Harley-Davidson motorcycles are known for their iconic style and culture, but they also have a reputation for being expensive to maintain due to the high cost of HD parts. You might want to check if Harleys get good gas mileage.
While the failure rate of 26% for Harley Davidson in that Consumer Reports study is 3% less than Triumph's failure rate, that study is not the only source of information on motorcycle reliability.
Other factors, like recalls, warranty issues, complaints, maintenance costs, and performance records, show that Triumph motorcycles have improved their reliability.
In general, Triumph motorcycles will be more reliable than Harley-Davidson motorcycles at the time of writing, as Harley receives more complaints and problems than Triumph bikes.
Note that Harley Davidson motorcycles are more suitable for riders who value heritage, brand power, and image over consistent reliability.
Triumph vs. Royal Enfield
Triumph motorcycles are reliable compared to Royal Enfield motorcycles, depending on how well you maintain your bike and how often you service it.
Royal Enfield motorcycles are known for their classic design and simplicity, but they also have a reputation for being low quality and prone to problems.
They have lower durability than Triumph motorcycles, with an average lifespan of 70,000-90,000 miles compared to Triumph's 100,000-150,000 miles typical longevity.
Besides, Royal Enfield riders complain more about performance and finish issues and maintenance costs than Triumph owners.
Notwithstanding, Royal Enfield motorcycles are more suitable for riders who value the heritage and nostalgia of the brand over reliability, comfort, and innovation prized by Triumph.
Make sure you also read about common problems of Triumph motorcycle.
How Many Miles Do Triumph Motorcycles Last?
Here are 16 examples of Triumph motorcycles that have crossed 100,000 miles and counting. These claims were backed-up with odometer pictures posted by their real-life owners in Triumph forums:
2010 T100 218,000 Alabama, USA (ENGINE Replaced 159,920)
2001 Bonneville 142,915 Queensland, Australia
2001 Bonneville 138,000 Florida, USA
2001 Bonneville 135,000 Great Britain
2004 Thruxton 130,000 Massachusetts, USA
2002 Bonneville 120,000 Australia
2007 T100 120,000 Australia
2004 Speedmaster 115,000 USA
2008 Bonneville Black 111,111 Wisconsin, USA
2006 Scrambler 108,000 Florida USA
2009 Bonneville, 107,000 USA
2007 T100 107,000 Florida USA
2007 T100 103,000 California, USA
2004 Bonneville 100,000 Queensland, Australia
2013 Scrambler 100,000 New York, USA-
1996 Triumph Trophy 1200 with 123,000
[SOURCE: Triumph Rat Motorcycle Forums]
Is the Triumph Motorcycle Brand Still Considered High Quality?
Experienced riders and expert mechanics still consider the Triumph motorcycle brand high quality. Triumph has a long history of innovation and tradition, dating back to 1902.
The motorcycles have a distinctive style, performance, and relative affordability that appeals to more riders today than ever.
Triumph bikes are also more modern and progressive than many other modern heritage cruisers, making them an ideal alternative for riders who want something distinctive.
Moreover, Triumph motorcycles have improved reliability, with fewer recalls and warranty issues. The quality performance and comfortable riding help these motorcycles provide unique riding satisfaction and have excellent resale value.
Also, the brand offers worldwide dealership support and an industry-leading engineering and design team.
Make sure you also check if Triumph motorcycles are good for beginners.
What Usually Breaks First on Triumph Motorcycles?
The Regulator/Rectifier, Stator, and Cam Chain Tensioners are some of the parts that typically break first on Triumph motorcycles.
Regulator/Rectifier (R/R)
This component converts the alternating current (AC) from the stator to a usable direct current (DC) for the battery and other electrical systems.
A faulty R/R can cause the battery to overcharge or undercharge, leading to poor performance and stalling. Triumph recalled some models between 2006 and 2009 for R/R failure.
Stator
This is a coil of wire that generates AC power when a magnet spins inside it. Some older Triumph models have reported stator failures due to overheating or poor quality.
It is important to note that a faulty stator can cause low or no output, resulting in a dead battery and a loss of ignition.
Cam Chain Tensioner
The cam chain tensioner is a device that keeps the cam chain tight and prevents it from skipping or jumping teeth. Some owners of older Triumph models have reported cam chain tensioner issues due to design flaws or manufacturing defects.
Note that a worn or faulty cam chain tensioner can cause noise, vibration, loss of power, and engine damage.
How Often Do Triumph Motorcycles Break Down?
There is no definitive answer to how often Triumph motorcycles break down. This is because the rate at which the bike break down depends on many factors such as the year model, riding style and climate, maintenance routine, and circumstance.
That said, a failure rate of 29% suggests that Triumph motorcycles are among the more reliable European brands on the market.
According to one real-life Triumph rider I know, all new Triumph motorcycles come with 24 months of warranty coverage for free from Triumph Assist.
The Triumph Assist program protects RAC Breakdown Coverage 24 hours a day, 365 days a year when riding your Triumph in the US, UK, and Europe.
However, the best way to ensure your Triumph motorcycle lasts long is to follow the recommended service intervals, use quality parts and fluids, check the tire pressure and oil level regularly, and ride safely and responsibly.
Do Triumph Motorcycles Cost More to Repair?
Some Triumph owners suggest that Triumph motorcycles are not overly expensive to repair compared to other European or American brands they've owned in the past.
That said, they seem more expensive to maintain than Japanese motorcycle brands due to the exclusivity of dealerships and parts.
Our sources suggest that the average service cost of a Triumph motorcycle in the United States ranges from $300 to $500 per service.
Still, the brand's pre-paid maintenance package allows you to pay for your servicing upfront at a tailored and affordable rate while protecting you from any rise in servicing costs.
A sample pricing table posted online for different models and services seems to range from $299 to $499 per service.
What Are the Most Reliable Triumph Models?
The reliability of your Triumph motorcycle year model depends on multiple factors, like the year, riding and storage habits, routine maintenance, and the climate the rider lives and rides in.
Based on recalls, complaints, reviews, and testimonials, here are the 5 most reliable Triumph motorcycle models:
Street Twin
The Street Twin is perhaps the most popular model in the Triumph lineup, and it has a reputation for being a dependable and smooth ride.
The Street Twin stocks a 900-cc parallel-twin engine producing 64 horsepower and 59 lb-ft of torque. Features like ABS, traction control, ride modes, and a torque-assist clutch enhance its reliability.
Tiger 800
The Tiger 800 is an adventure bike that handles reliably on and off-road. This bike has an 800-cc three-cylinder engine capable of generating 94 hp and 58 lb-ft of torque.
Features like ABS, traction control, ride modes, cruise control, and a TFT display make the Tiger 800 more reliable than ever.
Bonneville T120
The Bonneville T120 is a modern, classic, retro café bike that pays homage to the original Bonneville from 1959.
It has a 1200-cc parallel-twin engine that pushes 80 hp and 77 lb-ft of torque. The bike also stocks modern reliability-enhancing features like ABS, traction control, ride modes, heated grips, and a torque-assist clutch.
Speed Triple
The Speed Triple is a naked streetfighter offering dependable performance and agility. It has a 1050-cc three-cylinder engine that produces a whopping 148 hp and 86 lb-ft of torque.
Safety features like ABS, traction control, ride modes, cruise control, a TFT display, and a quick-shifter let the rider access all that power without sacrificing engine reliability or longevity.
Trident 660
The Trident 660 is an accessible entry-level model that offers affordability anyone can enjoy without trading in reliability.
This bike has a 660-cc three-cylinder engine that produces 81 hp and 47 lb-ft of torque. It also stocks dependable performance and safety features like ABS, traction control, ride modes, and a TFT display.
Sources:
Triumph Mileage Reports | Fuelly
Who Makes the Most Reliable Motorcycle? | Consumer Reports
Accessorize your ride | For the Ride | triumphmotorcycles.com
Was this article helpful?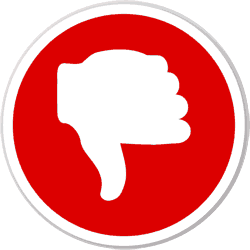 Did you find wrong information or was something missing?
We would love to hear your thoughts! (PS: We read ALL feedback)