Ford vehicles have a long history of being sturdy, safe, dependable, and futuristic, and Ford SUVs are no exception. However, like most vehicle brands, Ford SUVs experience some issues from time to time.
Whether you intend to buy a Ford Explorer, Ford Escape, or the all-new 2023 Ford Edge, it pays to know the common problems owners experience owning and driving them.
Check also: Demographics on Ford owners.
Common Problems With Ford SUVs
Let's start with the one that is common across most cars and SUVs.
Problems pertaining to oil leaks.
1. Oil Leaks
Some Ford SUVs are more prone to oil leaks, compromising the vehicle's performance and posing safety issues. You may be wondering whether all cars and SUVs will leak oil to some extent, but that shouldn't be the case for a rather new model.
Oil leaks are a leading cause of engine damage, resulting in costly repairs and eventually premature engine replacement.
Also, they are a safety hazard and can lead to fires and passenger injury. When engine oil leaks into the road, it may find its way to water bodies, polluting them and endangering aqua life.
According to Car Problem Zoo, Ford Edge owners have reported several cases of engine oil leaking. A 2016 Ford Edge owner affirms that he experienced an oil pan leak twice a month. Another stated that he spent $1,500 on repairing the engine of leaking issue.
Ford addressed the oil leak problem by recalling affected SUVs.
It recalled nearly 350,000 SUVs, including:
The oil leak emanates from faulty oil separator housing and can cause a fire in the presence of an ignition source like a hot engine, resulting in a car crash or burn injury.
2. Transmission Issues
Before we dive into these issues, let me share my personal experience with my Ford:
I also personally recognize these issues on my Ford Fusion. When shifting to reverse it can sometimes take a full two seconds before the car engage the engine. Meanwhile, the car will shift out of gear and be in neural – when means my car will slowly continue rolling which can be problematic when parking (as you may hit something). So, I have to engage the brakes when changing between forward and reverse, though the car is only six years old.
They are among the most expensive issues Ford SUV owners report.
While the Ford Explorer is an excellent SUV with three rows of seats and ample cargo space, it has significant transmission issues.
The third generation Ford Explorer -2002 to 2005 is the most affected, with owners experiencing symptoms like:
Delayed shifts
Loss of certain gears
Overdrive lights blinking
Jerkiness
The main reason for these transmission issues is a defective servo bore, preventing the transmission from engaging gears properly. Also, a broken solenoid pack may be the culprit as it hinders the transmission fluid from flowing into the gearbox.
Transmission problems are costly, and Ford Explorer owners incur substantial repair bills.
For instance, one 2006 Ford Explorer owner spent $1,830 on fixing a transmission problem, while a 2004 model owner incurred $2,040 in repairs. In both cases, the transmission failures occurred below 100,000 miles.
The Ford Escape, especially older models, has transmission issues too.
The most susceptible model years are 2006, 2008-2011, and 2014 with mild to severe problems. Most owners report experiencing transmission problems between 80,000 and 180,000 miles and incurring up to $5,000 in repair bills.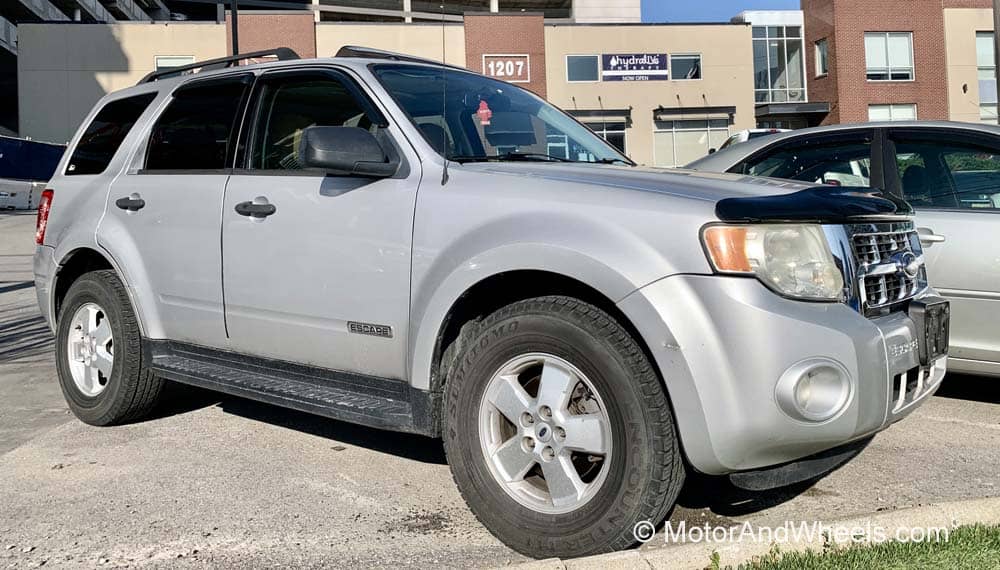 Common symptoms of this problem include:
a burning smell,
slow to no response,
strange noises,
and fluid leakage.
3. Engine Problems On Earlier Models
The engine is the lifeblood of any vehicle, and any issues with this essential component affect the car's performance and safety. Engine problems are both dangerous and costly to repair.
An SUV with a defective engine is a time bomb and can wreak havoc anytime. 
It compromises the drivers, passengers, and road users' safety.
While the Ford Expedition ranks among the most reliable SUVs in the market, it has some reported engine problems, especially in early models like 2004 and 2006.
The prevalent engine issues include,
Shutdown on the open road
Rough engine
Ignition coil failures
Difficulty changing the spark plugs
One complaint on the NHTSA website reads;
"The vehicle's engine has stalled over a couple of dozen times since purchasing a brand new a year ago. It usually stalls a couple of seconds after starting. Two times it has stalled while driving down the road."
If your Ford SUV has an engine problem, consider visiting a service center.
A trained technician will troubleshoot and fix the issue before it affects your SUV's performance and compromises safety.
4. Flawed Child Locks
Many buyers looking for family cars opt for Ford SUVs due to their unsurpassed safety.
Nevertheless, some of Ford's SUVs have malfunctioning child locks, especially on the rear door. Child locks prevent kids from opening rear doors when the vehicle is in transit or stationary. Faulty child locks pose a significant safety concern for kids and increase the likelihood of personal injury.
Occupants' safety is a priority for Ford.
As such, it advises owners with child lock issues to have it checked by a qualified technician. The reputable automaker also issues recalls for mass faults.
In 2013, Ford recalled 5,675 vehicles, including the Ford Escape, due to child lock problems. The feature was malfunctioning and could not activate when needed.
At times, a driver could assume the child's locks are functional but are not, and an unrestrained child can open the door, compromising their safety and that of other occupants.
Similarly, the 2021 and 2022 Ford Bronco could also have faulty child locks. The rear doors could be unlocked even with the child lock activated.
5. Electrical Problems
Electrical problems can occur for any car make and model, ranging from malfunctioning alternators to spark plug problems and blown electrical fuses.
Knowing the electrical issues to watch out for in your Ford SUV is crucial.
The Ford EcoSport's electric system is susceptible to short-circuit problems due to faulty wiring, causing electricity to shut between circuits. The common symptoms include inactive headlights and a blown fuse.
We have a full list here of the most common issues across the Ford Ecosport models.
While the Ford Edge is among Ford's best-selling SUVs, it has several electrical problems.
CarComplaints.com reveals that 2011 to 2013 model issues have the most number of electrical issues complaints occurring at 66,000 miles and costing approximately $300 to fix.
Prominent electrical problems for the Ford Edge include:
Faulty door-ajar light
Dead battery
Malfunctioning computer software
Battery not holding charge.
You can read more here about problems with the Ford Edge models.
When you suspect electrical problems with your Ford SUV, do not try to fix them yourself.
Since Ford SUVs have complicated electrical systems, leave the task to technicians. They use special equipment to identify the problem and repair it promptly. An early diagnosis saves you time and money and does not affect other components.
6. Paint Defects
Ford SUVs stand out with their sleek and eye-catching exteriors, turning heads in the city and countryside.
However, some Ford SUVs have paint problems, impacting their aesthetics and costing owners thousands of dollars in paintwork. 
Although it is easy to ignore paint issues since they don't affect an SUV's safety or functionality, potential owners should be aware of them.
Owners of the 2005 Ford Expedition complain of paint problems like peeling, chipping and bubbling, leaving their vehicles with ugly scars. The body panel corrodes, causing the paint to bubble and flake.
One owner reports spending $4,200 on fixing bubbling paint on his 2005 Ford Expedition.
Similarly, the 2013 to 2018 Ford Explorer has panel corrosion problems resulting in:
paint flaking,
blistering,
and peeling.
The damaged paint job adversely affects the vehicle's resale value, and owners don't get an ROI.
The Ford Escape also has its share of paint defects. You can check our list here of the most reported problems with Ford Escape models.
The 2017 Escape gets large pockmarks from paint bubbling and flaking, especially those with white paint. The flaws are primarily on the roof, hood, and around the windshield. A bodywork technician can help you solve your Ford's paint defects.
General Pros of Ford SUVs
· Fuel efficiency
Ford SUVs have an unbeaten fuel economy, saving you money at the pump.
They leverage modern transmissions, aerodynamic design, and thrift engines to consume the least fuel possible.
With a record-breaking 44 mpg city and 37 mpg highway, the 2022 Ford Escape Hybrid is the most fuel-efficient Ford SUV.
· Practicality
Ford SUVs have become a favorite for many car buyers due to their spacious interiors and ample trunk space. They are suitable for families and boost plenty of head and legroom and numerous safety features.
Additionally, the 2022 Ford Escape offers quality sound with a B&O Sound System.
· Diverse Lineup
Since car buyers have varying needs, Ford has a diverse SUV lineup to meet distinct needs. Whether you are a tech junkie, an adventure enthusiast, a daily commuter, or a fan of exhilarating driving, Ford has an SUV for you. The Ford EcoSport is suitable for commuting and city driving since it combines comfort, fuel efficiency, safety, and performance. People looking for a large family SUV will love the Ford Explorer and Ford Expedition as they can seat up to eight people and come with ample storage space. The rugged Ford Bronco appeals to adventure enthusiasts and off-roaders.
· Towing capability
With a Ford SUV, you don't need a pickup to tow trailers, boats, and sports equipment. Ford SUVs have high-powered engines for greater pulling power. The Ford Explorer, for instance, can tow up to 7,300lb.
Other pros of Ford SUVs include:
Reasonable price tags
Engaging driving experience
General Cons of Ford SUVs
Oil leaks
Transmission issues
Engine problems
Flawed child locks
Electrical issues
Paint defects
You can read more here about general problems with Ford Explorers.
What Do Reviewers Say?
Ford Escape
"Storage capability isn't mind-blowing, but it's certainly good enough. The Escape's few but significant drawbacks include unrefined transmission shifting and a lack of handling precision."
Source: Edmunds.com
Ford Edge
"The Ford Edge SUV has undeniable appeal, but it struggles to disguise its American roots."
Source: cars.usnews.com
Ford Expedition
"Tremendous space and creature comforts. Navy screen could be bigger to keep up with others in this price range, ventilated seats are a great feature, but are barely noticeable. Brakes a bit shaky when lightly applied at various speeds. Overall, love the vehicle, the space, performance, and ease of maneuverability for a vehicle of this size."
Source: Kbb.com
Ford EcoSport
"Great car, great drive, and great engine. excellent."
Source: carbuyer.com
What's the Resale Value of Ford SUVs?
Since Ford has numerous SUVs, we will consider the resale prices for three common ones.
The prices may change depending on trim level, powertrain, and additional features.
Depreciation Numbers on Ford Ecosports
| | | |
| --- | --- | --- |
| Model Year | Mileage | Cost |
| 2021 Ford EcoSport | 2,613 | $24,990 |
| 2020 Ford EcoSport | 8,742 | $22,590 |
| 2019 Ford EcoSport | 9,153 | $21,590 |
| 2018 Ford EcoSport | 27,658 | $19,995 |
Depreciation Numbers on Ford Explorers
| | | |
| --- | --- | --- |
| Model Year | Mileage | Cost |
| 2021 Ford Explorer | 5,040 | $37,075 |
| 2020 Ford Explorer | 21,032 | $35,988 |
| 2019 Ford Explorer | 31,667 | $30,619 |
| 2018 Ford Explorer | 61,479 | $28,250 |
Depreciation Numbers on the Ford Edge
| | | |
| --- | --- | --- |
| Model Year | Mileage | Cost |
| 2021 Ford Edge | 4,789 | 33,995 |
| 2020 Ford Edge | 15,395 | 31,100 |
| 2019 Ford Edge | 21,162 | 29,995 |
| 2018 Ford Edge | 28,456 | 28,197 |
Final Thoughts
With new-age design, uncompromised safety features, and industry-aspiring technologies, Ford SUVs are a top choice for car buyers worldwide.
Like most autos, Ford SUVs have several problems ranging from minor cosmetic issues like paint flaws to significant safety and performance issues like engine and transmission problems. 
If you want to purchase a Ford SUV, understanding these problems helps you make an informed decision and anticipate problems.
Was this article helpful?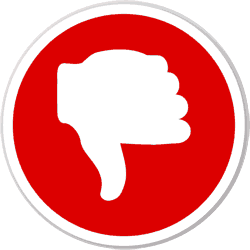 Did you find wrong information or was something missing?
We would love to hear your thoughts! (PS: We read ALL feedback)