Ford introduced the Explorer as a mid-size SUV in 1990 for the 1991 model year as a replacement for the Bronco II. Initially designed as a truck-based, sport-utility vehicle, the Explorer has evolved over the years to a car-like crossover SUV.
The Explorer is popular among families thanks to its spacious interior and advanced safety features.
Unfortunately, the Ford Explorer has unique problems varying across year models. In this article, we will highlight the three most common problems of the Ford Explorer based on owners' complains.
1. Ford Explorer Transmission Problem
The most notorious Ford Explorer problem has to do with the transmission. Car Complaint ranked it as the 1st, 2nd and 3rd worst Explorer problems. The 2006 year model took the number one slot for the worse year model, followed by 2002 and 2004 Explorer.
It's also worthy of note that the 2002 to 2005 Explorer has a well-documented history of costly transmission failures at below 100,000 miles.
According to Car Complaint, the 2006 year model transmission problem has a typical repair cost of $1,830, and this occurs at an average mileage of 49,450 miles.
For the 2002 model year, the transmission failure has a typical repair cost of $2,840, and the issue occurs at an average mileage of 94,800 miles.
For the 2004 model year, Car Complaint estimates the cost of repairing the transmission problem at $2,040, and this issue occurs at an average mileage of 73,350 miles.
The 2020 and later models are some of the best years for Ford Explorer.
Common Ford Explorer Transmission Problems
Here are some of the common problems with the Explorer's transmission:
1. Transmission Slipping:
A slipping transmission system can slide from one gear to another instead of gliding smoothly, as it should.
This transmission problem is most common in the 2004 Explorer.
(turns out, this problem is known among Ford SUVs).
Causes and Solution
Transmission slipping can occur as difficulty shifting gears, interruption in acceleration, check engine light on, delay or failure to go into reverse, strange sounds during shifting, extremely high RPMs, and burned smells.
Here are some causes of a slipping transmission:
Worn out gears or transmission bands
Low or burned transmission fluid
Difficulty with the torque converter
Faulty clutch
Failed solenoid
Here are a few reported solutions for this problem:
Rebuild transmission
Replace shift solenoid
Replace transmission
Replace shift solenoid and bands
We have a list of reasons you may have a slipping transmission.
2. Transmission Lunges, Hard Jolt When Shifting:
A car with transmission lunges experiences rough shifting, which may lead to trouble with accelerating, struggle to change gears, or lack of smooth transition.
Causes and Solution
This may cause a shutter or vibration in the driveline during a tight turn, thump, or clunk noise during light acceleration or drive below 40 mph (64 KM/H). This problem is the 2006 Explorer's top transmission problem.
Here are some common causes of this shifting problem: faulty vacuum, low transmission fluid, a faulty sensor, or poor maintenance culture.
Here are some common solutions reported by Ford Explorer owners:
Replace the transmission
TSB from Ford reprogramming the transmission control
Replace transmission module
Reprogram the transmission
Solenoid assembly replaced
3. Car Stalls Because of Transmission Failure:
When transmission problems persist, they can lead to transmission failure. When a failure occurs, the transmission will seize and the car will stop abruptly.
Causes and solution
Here are some causes of transmission failure: low transmission fluid, failed transmission solenoids, or poor fluid maintenance.
Most common solutions from Explorer owners:
Replace with rebuilt transmission
Replace transmission
Transmission needs to be recalled
The local mechanic fixed, not giving the dealer any more business
Related: Ford Explorer In Snow & Winter Driving (Explained)
2. Wheel Bearing Failure
For vehicle performance, wheel bearings are essential. They are important to the healthy function of any vehicle in that they help the wheel rotate smoothly.
Apart from the transmission problem in the Ford Explorer, the wheel bearing failure is also a serious issue.
This problem is very common in 2002 and 2003 Explorers, and it occurs at around 90,000 miles.
It costs about $500 to $1,000 to fix an Explorer with wheel bearing failure, depending on how many wheel bearings failed.
Here are some symptoms of bad wheel bearings:
Noise: Because of the rotary motion of the wheel, the change in the sound it produces can easily identify any problem with its smooth function. Here are some of the noise that can be heard from a faulty bearing:
A humming, rumbling, or growling noise. These noises increase with acceleration or as the vehicle turn.
Wailing or grinding noises that are loud and persistent while driving.
Clunking noises when driving over uneven road surfaces.
Looseness in the steering wheel or vague steering.
Steering wheel vibration: These prompt changes in vibration as the vehicle speed increases or as the vehicle turns.
ABS malfunctioning: A wheel and bearing-integrated ABS sensor failure might cause problems with the ABS.
Possible Causes and Solutions
Here are potential causes of a bad ball bearing:
Poor Quality Wheel Bearing: There is enormous pressure on the wheel bearings, so an inferior quality or a factory fault can cause a serious failure. This is the main complaint of Explorer owners. This is evident in the premature wear and failure of the wheel bearings of Explorer models.
Road Conditions: Driving in off-road conditions with deep water or mud can cause your wheel bearings to fail.
Contaminants: Materials such as mud, dust, muddy water, road salt (especially in the salt belt region) can penetrate and pollute the bearing, leading to wearing. Also, the lifespan of the ball bearing is reduced by driving on roads with potholes and speed bumps.
Wheels Modification: Modifying your wheels can subject wheel bearings to increased wear as a result of new modes of tires, shocks, and shock absorbers (stiffer shock absorbers/springs).
Driving with worn wheel bearings can cause serious damage to your drive-axle because the steering assembly stresses the CV joint and brake system components. This can lead to a major safety hazard.
The best solution for a bad bearing is to replace the bearing to avoid total failure.
Explorer: How Long Do Ford Explorers Last? (9 Important Facts)
3. Ford Explorer Paint Bubbling Issues
Based on our research, the third notorious complaint of Ford Explorer owners is about the paint. These issues occur mostly between 30,000 miles to 50, 000 miles. It is very common in Explorers from 2011 to 2017.
Notable among the year model for paint on hood bubbling around the perimeter is the 2013 Ford Explorer.
With a severity rate of 7.2, which is pretty bad, the 2013 model year's paint problem has a typical repair cost of $1,220 and occurs at an average mileage of 45,600 miles.
There are other complaints about Ford Explorer bodies/paint problems, such as rust bubbles on the hood, paint flaking off the rear liftgate, paint peeling off, inside door edges on passenger side rusting, and paint cracking.
The issue with the highest complaint is the paint on the hood bubbling around the perimeter.
What Makes the Paint on the Hood Bubbling Around Perimeter?
Most Explorer owners believe that this is a factory fault and there should be a recall for this problem, but there has been no recall for this issue.
The Explorer owners are correct because moisture causes bubbles, most likely in the painting process. Too much moisture in the airlines while painting a car will cause such a bubbling problem.
Apart from the moisture problem, the issue could also be related to the bodywork, poor paint preparation, or rust.
Possible Solution
To remove the bubble, use a scraper or sandpaper to remove it to the bare surface of the metal, prime all bare areas with a high-quality primer, then repaint the surface with high-quality paint in the desired finish.
Related: 11 Ford Explorer Statistics You Should Know (Facts & Numbers)
General Pros and Cons
Here are some of the pros and cons of the Ford Explorer:
Pros
Here are some of the selling points of the Explorer:
Powerful Engine: With a state-of-the-art 4.6-liter engine (also available in V-8 engines) that can handle 292 ponies and 300 lb-ft of torque, the Explorer engine gives its best on the highway, with a smooth ride at top speed.
Towing Capacity: The powerful engine gives it a towing capacity of up to 7,300 lb, which places it above other crossovers in the same category. We have a good guide here to towing capacity for the Ford Explorer.
Versatility: The Ford Explorer is very versatile in hauling people and cargo.
Interior Storage Space: With over 85 cubic feet of internal storage, the Ford Explorer stands out amidst its competitors. Explorer owners can use the interior space to load sports equipment, camping gear, or renovation supplies, among others.
Seat Capacity: Ford fortified the Explorer with 6 to 7 seats, which are very roomy and comfortable. It has enough space that it can go head-on with a minivan.
Cons
Here are some of the demerits of the Explorer:
Transmission Problem
Wheel Bearing Failure
Paint Bubbling Issues
What Do the Reviews Say?
"Built for families, or best for a crowd – with a bevy of gear, the Ford Explorer is a three-row SUV with room to grow. It competes against a slew of family dream machines, including the Honda Pilot, Kia Telluride, Subaru Ascent, Toyota Highlander, and Chevy Traverse".
www.thecarconnection.com
"Indeed, the Explorer is one of the better choices in the midsize three-row SUV class for towing. But while Ford Explorer is a pleasure to drive and has big cargo space, it's kept in check by its comparably expensive sticker and an interior that doesn't meet the standards set by its price'.
www.edmunds.com
GO BACK > problems for all Ford models.
What Is the Resale Value of the Ford Explorer?
Here are some of the resell prices of the Ford Explorer:
| | | |
| --- | --- | --- |
| Year | Mileage | Price |
| 2010 | 147,608 | $8500 |
| 2011 | 136,018 | $11,500 |
| 2012 | 132,556 | $13,000 |
| 2013 | 111,153 | $13,955 |
| 2014 | 105,248 | $19,000 |
| 2015 | 105,712 | $19,900 |
| 2016 | 103,018 | $21,000 |
| 2017 | 91,314 | $25,998 |
| 2018 | 61,479 | $28,250 |
| 2019 | 31,667 | $30,619 |
| 2020 | 21,032 | $35,988 |
Resources
Car Complaints | Ford Explorer Problem
Was this article helpful?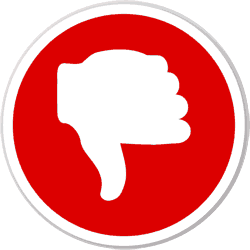 Did you find wrong information or was something missing?
We would love to hear your thoughts! (PS: We read ALL feedback)
ⓘ  The information in this article is based on data from National Highway Traffic Safety Administration (NHTSA) recall reports, consumer complaints submitted to the NHTSA, reliability ratings from J.D. Power, auto review and rating sites such as Edmunds, specialist forums, etc. We analyzed this data to provide insights into the best and worst years for these vehicle models.
---