Since its debut in 1975, the Ford F-150 has integrated itself into the American consciousness, growing to become the continent's most iconic truck.
The F-150 is part of Ford's F-Series, but it continues to overshadow the rest of the lineup in terms of popularity, sales, and revenue.
What really makes the F-150 tick? Is the truck as reliable as Ford and fans make it out to be? Let's find out how long the F-150 lasts in this article.
How long do Ford F-150s last?
The average Ford F-150 will last up to 150,000 to 300,000 miles before you will need to rebuild the engine. If you use the vehicle as a work truck and average around 15,000 miles per year, the F-150 will easily deliver 20 years of reliable service.
If you take great care of your F-150, you will probably get over 20 years of service from the vehicle.
No wonder the F-150 has been the bestselling pickup in the American market for the past 45 years.
How Many Miles Can You Expect from a Ford F-150?
Going by reports from users and several independent bodies, the F-150 can deliver up to 200,000 miles before requiring expensive upgrades.
This translates to around 17 years if you average 12,000 miles yearly, which is common for contractors.
For a truck its size, the Ford F-150 is exceptionally built and designed to withstand rough handling. In 2018, when Consumer Reports was compiling a list of vehicles likely to reach the 200k miles mark without bank account-wreaking repairs, the F-150 was the only pickup that made the cut.
Meanwhile, any F-150 with 200,000 miles on the clock is already in vintage territory.
Newer generations of the F-150 feature even better engineering designs, improved durability, and more efficient powertrains.
So, late-model versions of the truck will likely break the 300k mile target with little trouble for the owners, except you end up with a problematic model year.
Almost any F-150 truck will reach and even exceed 300k miles with minimal maintenance and repair expenses, but user habits matter a lot.
For people who use their F-150 as a work truck and daily driver, you may not expect the truck to last 300,000 miles considering the hauling and towing it has to do several times a week.
But you can't go wrong with this powerful truck if you want a dependable pickup that combines efficiency and durability.
Also, read our article about the Ford F-150 and the key system.
How Soon Should You Expect Rust on a Ford F-150?
You can expect rust or corrosion on a Ford F-150 at any time in its life. It doesn't matter whether your truck is an old model with a steel shell or new generation aluminum build.
Several F-150 owners have complained of rust and corrosion on their truck right after buying the vehicle.
Some people found corroded body panels on F-150s at dealerships.
If you notice paint bubbles, peeling paint, or flashy signs on the bodywork, your F-150 is likely experiencing corrosion or rust. There is even a class action lawsuit about the F-150's rust and corrosion problem.
The suit claims that the F-150 trucks experience premature corrosion because of defects in the paint and the aluminum body. It also claims Ford knew of the problem but didn't do enough to help customers.
Your dealership might help you if the rust problem surfaces when you are still under warranty.
Many owners of the F-150 depend on DIY solutions such as an undercoat or an entirely fresh paint job to protect their truck from rust. You will probably need it too if you want to sell the vehicle in the future.
How Long Do Ford F-150s Last Compared to Similar Trucks
Compared with trucks in its class, the F-150 lasts long. Let's compare the vehicle to other pickups:
Ford F150 vs. Dodge Ram 1500
The Dodge Ram 1500 is another iconic truck with exceptional durability and impressive load-bearing capacity.
Like the F-150, the Ram 1500 can last over 300,000 miles or more than 20 years.
Many drivers of the Ram 1500 have driven it for over 20 years with no major repairs. But if you ask most owners of these high mileage trucks, they are religious about the maintenance and use of their truck.
Both the Ram 1500 and Ford F-150 will last roughly the same time. However, surveys show that Ford pickups, including the F-150, are more reliable and easier to maintain than Dodge counterparts.
Ford trucks also have better safety ratings.
The Ram 1500 is also a great truck but not quite as popular as the F-150.
Whichever of the trucks you choose, you will need to be diligent with servicing the vehicles to get decades-long performance.
Also check our article to know "Where are Ford F-150s made"?
Ford F-150 vs. GMC Sierra 1500
With proper maintenance, both the F-150 and GMC's Sierra 1500 will deliver 300,000 miles of painless service.
Most GMC trucks, including the powerful Sierra 1500, easily last over 200,000 miles.
Both trucks are also reliable, although the 2020 F-150 got a 4.5/5 reliability rating from J.D Power. Conversely, the Sierra 1500 was rated 3.5/5, making it a bit less reliable compared to the F-150.
F-150 vs. Chevrolet Silverado 1500
Like the F-150, the Chevy Silverado is extremely popular among truck owners.
The vehicle has one of the biggest and poshest interiors in its class and has a powerful drivetrain.
Chevy Silverados are durable and most will last 20 years or over 200,000 miles with no major technical issues. However, the Silverado has above average maintenance costs and lower fuel efficiency. It also has a lower reliability rating compared to the Ford F-150.
That said, you probably will get similar satisfaction from driving these two trucks. They are strong and built to last. The one you choose will ultimately depend on your personal preferences.
Ford F-150 vs. Toyota Tundra
The Toyota Tundra is one of the longest-lasting full-size trucks on the market. However, the Ford F-150 is a better all-around truck compared to the Tundra.
Despite having a powerful V8 engine, the Tundra has a sub-par towing capability. The vehicle comes with one engine option, compared to the F-150's broad range of engine choices.
Also, the F-150 has a more comfortable cabin and enhanced driving comfort.
However, the Tundra is a more affordable choice and enjoys stellar reliability ratings.
Ford F-150 vs. Nissan Titan
The smaller but solidly built Nissan Titan can last 300,000 miles before falling apart. It's another cheaper alternative to the F-150 with a beastly V8 engine and all the bells and whistles truck fanatics want in their toys.
However, the Titan has a lower headroom, which makes it ideal for shorter drivers. If you are tall, you may be better off going with the F-150's cushier cabin.
What the above comparisons show is that the Ford F-150 and its contemporaries will last 300k miles with proper maintenance and conscientious use.
There might be disparities in terms of fuel efficiency, maintenance costs, onset of rust, and driving comfort. But the decision to buy is almost always driven by personal preferences and not about the longevity and performance of the vehicles.
The F-150 combines powerful performance, impressive reliability, and that refreshing American macho-style that has won it the admiration of full-sized truck buyers for over four decades.
How Reliable Is a Ford F-150?
Ford F-150s are some of the most reliable trucks on the planet. For instance, J.D Power rates the F-150 an impressive 4.5 out of 5 for its 2020 reliability rating.
The organization also ranked the F-150 at the top of its 2020 Vehicle Dependability Study, making it the most dependable full-sized truck on the market. Meanwhile, RepairPal scores the F-150 a 3.5/5, ranking it 7th out of 17 trucks which isn't that bad for a truck its size.
Check some really interesting statistics for the Ford F-150 here.
The 2020 Consumer Reports reliability rating scores the F-150 an above average 57 points, placing it behind competitors such as:
the Dodge Ram 1500,
Toyota Tundra,
and the Nissan Titan.
Some of the biggest issues with the thirteenth generation of the F-150 are the new aluminum body parts which boost fuel efficiency because of their lightweight but may lower cosmetic longevity due to their susceptibility to corrosion.
That said, the F-150 is still one of the most reliable trucks that can carry hay, your kids, and also deliver decent off-roading adventures. It offers an impressive lineup of engines and provides exceptionally quiet and comfortable driving experience.
Plus, the operating and maintenance costs are pocket-friendly, although the vehicle is one of the most expensive in its class.
The Best and Worst Years for Ford F-150
First, make sure you get the best overview of each engine before choosing a model. We have a full overview of all Ford F-150 engines here.
The 2012 model year takes home the ignoble award of the worst iteration of the popular F-150 truck.
Extensive problems dogged this model year, and it attracted hundreds of negative reviews on sites like carcomplaints.com and official transportation agencies.
Owners started experiencing multiple issues with the vehicle as early as 50,000 miles.
And unfortunately, most had to correct the problems out of pocket since a lot of them occurred outside of the warranty period.
Owners of the 2012 Ford F-150 reported several engine-related problems including misfiring, loss of power while driving, ticking noise in the engine, and several others. Many people also experience brake problems.
Some drivers of the 2012 Ford F-150 complained of the Advancetrac warning light coming up frequently. They also reported intermittent brake failures, which required replacing the braking system's vacuum pump at low mileage.
The 2012 model year also saw owners complaining of steering problems, including a faulty steering rack.
Users also experienced window issues and transmission problems among others. For a single model year, it seems the 2012 F-150 was cursed to cause misery for many of its unlucky buyers.
The 2015 model year of the F-150 is probably the best if you are looking to buy a pre-owned version of the truck. It features best-in-class performance metrics, impressive safety records, and comes with a dizzying amount of technological features.
The 2015 Ford F-150 delivers all the performance and comfort of the latest model years for a fraction of the price.
It is free of many of the problems that dented the reliability of earlier models and is not too old to have racked up the miles. If you are looking for the sweet spot when shopping for a used Ford F-150, the 2015 model year is arguably your best bet.
What About Recalls for These Models?
The Ford F-150 has a very long production history, so it is not surprising the truck has over 140 recalls.
Some model years like the 1997, 2001, and 2000 model years have the most recalls, although most of them are probably off the road now.
Below is a list of the recall numbers of the model years:
| | |
| --- | --- |
| Model Year | No. Of Times Recalled |
| 1997 | 26 |
| 2001 | 20 |
| 2000 | 18 |
| 1998 | 18 |
| 1999 | 18 |
| 2004 | 16 |
| 2005 | 14 |
| 1993 | 14 |
| 1994 | 14 |
| 2006 | 14 |
| 2003 | 12 |
| 2017 | 11 |
| 2002 | 11 |
| 1992 | 10 |
| 2015 | 9 |
| 1977 | 9 |
| 1990 | 8 |
| 2016 | 8 |
| 2018 | 8 |
| 1995 | 7 |
| 1989 | 7 |
| 1996 | 7 |
| 2007 | 7 |
| 2011 | 6 |
| 1991 | 6 |
| 2014 | 5 |
| 2012 | 4 |
| 1987 | 4 |
| 1988 | 3 |
| 2009 | 2 |
| 1985 | 2 |
| 1984 | 2 |
| 2013 | 2 |
| 2008 | 1 |
| 2019 | 1 |
| 2010 | 1 |
| 1986 | 1 |
Ford F-150 Model Year List
Ford's F-Series is in its 13th generation, with the F-150 in its ninth iteration. The truck has been in production since 1975, making it one of the longest-serving full-sized trucks.
Below we outline the production years with their generations:
1975 – 1979 (First Generation)
1980 – 1986 (Second Generation)
1987 – 1991 (Third Generation)
1992 – 1996 (Fifth Generation)
1997 – 2003 (Sixth Generation)
2004 – 2008 (Seventh Generation)
2009 – 2014 (Eighth Generation)
2015 – present (Ninth Generation)
Are Ford F-150s Expensive to Maintain?
The F-150 is cheap to maintain. According to RepairPal, it costs around $788 to maintain an F-150 truck per year, which is lower than the yearly average of $936 for the class.
Your expenses will depend on location, service provider, model year, use habits, and manufacturing defects.
You can even lower maintenance and repair expenses if you DIY most of the tasks and only take the more serious procedures to the shop.
How Long Do the Brakes Last?
Brake pads on F-150s are rated to last between 30,000 to 60,000 miles, but have been known to deliver up to 70,000 miles. Longevity of your brakes depends on the terrain, driving habits, maintenance culture, the age of the vehicle and model year, among others.
How Long Do the Tires Last?
It depends on the brand fitted to the truck from the factory, but stock F-150 tires wear rapidly.
That said, you can get up to 20,000 miles on your stock F-150 tires, especially if you rotate them at every oil change.
How Long Do the Transmissions Last?
Except you end up with a problematic model year, Ford F-150 transmissions can last around 150,000 to 200,000 miles.
However, your driving and maintenance habits will ultimately determine the longevity of your truck's tranny.
Excessively aggressive driving can cook the transmission oil and cause life-shortening wear.
Skipping periodic maintenance will also make this important component die prematurely.
How Long Do the Spark Plugs Last?
Information from Ford shows that spark plugs on an F-150 can last 100,000 miles before they require replacement.
However, trucks that are used as a workhorse or experience a lot of idling may need fresh spark plugs as early as 60,000 miles.
What About Insurance Cost?
According to finder.com, it costs an average of $157 per month or $1,884 a year to insure the Ford F-150.
This figure is about $500 above the national average of $1,318 for full-sized trucks. However, your actual insurance expenses depend on several factors, including driving records, location, vehicle trim among others.
Tips to Prolong the Life of Your Ford F-150
Here are tips to help your F-150 truck age gracefully:
Change the Oil Often:
From 2008 onward, Ford recommends an oil change every six months or 7,500 miles (whichever comes first).
Make sure you use the recommended oil (check your owner's manual when in doubt). If you drive an older model year, install a fresh oil filter when you change the oil.
Monitor Your Fluid Levels:
Also, you want to track the level of the truck's essential oils.
Monitor the engine oil, engine coolant, windshield washer fluid and the transmission and brake fluids.
Balance Your Tires:
Daily driving makes your tires become out of balance. To enjoy a smooth ride and extend the longevity of your suspension, have your tires balanced regularly.
Rotate Your Tires:
Whenever you change your oil, try to rotate the tires to ensure an even wear. This will make your tires longer-lasting, enhance ride smoothness, and help you identify misalignment issues before they get worse.
Change Air Filters:
Give your truck a new lease of life with a fresh engine filter every 15,000 to 30,000 miles.
You can even swap the filters earlier if you use the truck on dirt roads or on the farm. A clean air filter will improve engine performance and also make the motor last longer.
Know How to Maintain Your Truck:
It is important to be familiar with the manufacturer's recommended maintenance schedules if you want your F-150 truck to reach old age in style.
Not only will this help keep the truck in tip-top shape, it also prevents costly repairs and delivers an optimal driving experience.
References
https://www.vehiclehistory.com/questions/how-long-do-ford-f150-engines-last-136706
https://repairpal.com/reliability/ford/f-150
Ford Class Action Says Trucks Experience Premature Corrosion
https://www.finder.com/car-insurance/ford-f-150-insurance-rates
Was this article helpful?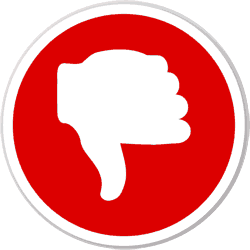 Did you find wrong information or was something missing?
We would love to hear your thoughts! (PS: We read ALL feedback)