Hardly any other pickup lineup is as popular as Ford's F-Series.
However, even within the lineup, one model stands tall above others: The F-150. Released in 1975, the F-150 has a storied history that spans several decades.
It is arguably Ford's most iconic truck and the reason behind the automaker's domination of the pickup segment.
F-150 models offer best-in-class towing capacity, advanced safety features, and good off-road performance. They have luxurious interiors that make them comfortable for regular highway drives.
If you want a pickup truck that can handle rigorous work and serve as a daily driver, the F-150 is one of the best options.
We understand that it can be confusing to pick a new vehicle. Therefore, we have written this statistics guide relating to the Ford F-150 models.
We review gas mileage figures, resale values, towing capacities, safety ratings, greenhouse gas emissions, model history, buyer demographic data, and many more!
How
Many Ford

F-150 Have

Been Sold

Per Year in The U.S.?

Many regard the F-150 as the highest-selling Ford truck in history.

The F-150 has been America's bestselling pickup for 43 years, and a bestselling vehicle for a whopping 38 years. Such numbers are a testament to the F-150's ever-increasing popularity among truck buyers nationwide.
We have a full list of demographic data on pickup truck buyers here.
Much of the F-150's phenomenal sales performance is because of Ford's constant efforts at improvement. This has allowed the F-150 to evolve and adapt to customer needs.
For example, Ford switched to using aluminum for the F-150's body instead of steel in 2015.
This reduced overall weight and boosted fuel economy on the models, increasing their popularity.
According to sales figures, Ford has sold over 40,000,000 F-150s since it started producing the model. That translates to over 660,000 units sold per year. F-150 sales reached historic levels in 2018, with over 900,000 units sold.
Sales dropped in 2019, with a little under 900,000 models sold.
You may also like to read our article which explains about F-150 & Light: 14 Questions Answered
What Year Did Ford Start the F-150 Models?
Although the F-Series started in 1948, the F-150 would not come until 27 years later.
The F-Series are a line of trucks Ford released in the post-war era to satisfy the demand for rugged vehicles.
Until 1974, the lineup comprised the F-100, F-250, and F-350. However, the introduction of new emissions regulations forced Ford to create newer, fuel-efficient trucks.
This directly led to the production and subsequent release of the F-150 in 1975.
More importantly, the F-150 offered customers an alternative to the F-100 and F-250. The F-100 was underpowered, and the F-200 was far too big to be a daily driver.
The F-150 combined the comfort of the F-100 and the performance of the F-250 to create the perfect truck.
History and Redesigns:
The first redesign of the F-150 happened in 1980 and saw the model feature improved aerodynamic designs and greater fuel economy.
This makeover was part of Ford's first redesign of the F-Series since 1965. Furthermore, Ford introduced diesel-powered engines for the model in 1983 and electronic fuel injection in 1988.
Other new features that appeared on F-150s during this period include power mirrors, power door locks, locking gas caps, tinted windshields, etc.
Ford discontinued the F-100 in 1983, leaving the F-150 as the smallest truck in the F-Series lineup.
Third-generation F-150s debuted in 1987 and had a new 5-speed manual transmission in place of the older 4-speed tranny. Two years later, an automatic transmission unit appeared on the F-150.
The F-150 also became the first pickup truck sold without a non-carbureted engine.
The year 1992 marked the start of the F-150's fourth-generation (ninth for the F-Series). Significant changes included improved aerodynamics, lower hood lines, cabin upgrades, all-new fenders, and new grille design.
Later years also saw the introduction of advanced tech e.g.:
keyless entry,
power driver seats,
and CD players.
Ford split the F-Series line in 1997, positioning the F-150 as a personal-use truck and the F-250 and F-350 as "work trucks."
To this end, the F-150 received a newer suspension design, newer engines, and a much-improved interior. It also became the first full-size pickup to have four doors.
Modern Trucks and Designs:
The sixth-generation F-150 was starkly different from previous models, with all models getting four doors, irrespective of cab type.
Ford further made extensive changes to the F-150 in 2009.
Significant changes included upgraded interior/exterior, lighter steel chassis, and the adoption of V8 engines across the F-150 models. However, the V6 made a return in 2011 in the form of a turbocharged EcoBoost V6.
F-150 models saw perhaps the biggest makeover yet in 2015. Ford switched to using aluminum for the body, shedding over 700 pounds of weight. Newer, fuel-efficient engines were also introduced, further cementing the F-150's market leader status.
To date, the F-150 has been in production for 44 years, and has undergone seven generations (thirteen for the F-Series):
1948 – 1952 (First Generation)
1953 – 1956 (Second Generation)
1957 – 1960 (Third Generation)
1961 – 1966 (Fourth Generation)
1967 – 1072 (Fifth Generation)
1973 – 1979 (Sixth Generation)
1980 – 1986 (Seventh Generation)
1987 – 1991 (Eighth Generation)
1992 – 1997 (Ninth Generation)
1997 – 2004 (Tenth Generation)
2004 – 2008 (Eleventh Generation)
2009 – 2014 (Twelth Generation)
2015 – 2020 (Thirteenth Generation)
2021 – Present (Fourteenth Generation)
How Is the Fuel Economy on Ford F-150?
In the full-size truck segment, fuel economy is usually among the least considerations for automakers.
However, the F-150 has proved trucks can combine performance with good gas mileage.
In particular, the introduction of turbocharged engines has increased fuel efficiency. Similarly, the recent switch to aluminum bodies helped reduce weight and, by extension, the fuel consumption of the models.
Here is how the F-150 stacks up to the competition in terms of fuel economy:
| | | | |
| --- | --- | --- | --- |
| Model | Highway MPG | City MPG | Average MPG |
| Ford F-150 | 29 | 21 | 24 |
| Ram 1500 | 25 | 20 | 22 |
| GMC Sierra 1500 | 21 | 16 | 17 |
| Chevrolet Silverado 1500 | 21 | 16 | 17 |
| Toyota Tundra | 18 | 13 | 15 |
| Nissan Titan | 22 | 16 | 18 |
(NB: We used the most fuel-efficient versions of each truck as a basis for the comparison)
The table shows the F-150 is one of the most fuel-efficient trucks available. However, fuel economy varies within the lineup, given the differences in engine size.
In particular, models with V8 engines consume more fuel than V6-engined models.
Here is a breakdown of fuel economy numbers on the F-150 models:
Model
Highway MPG
City MPG
Combined MPG
F-150 2WD (FFV)

3.3-liter (6-cyl).

Gasoline
25
19
22
Ethanol Fuel (E85)
19
14
16
F-150 2WD (FFV)

5.0-liter (8-cyl).

Gasoline
23
17
19
Ethanol Fuel (E85)
17
12
14
F-150 4WD

3.3-liter (6-cyl).

Gasoline
23
18
20
Ethanol Fuel (E85)
17
13
15
F-150 4WD (FFV)

5.0-liter (8-cyl).

Gasoline
21
15
18
Ethanol Fuel (E85)
15
12
13
F-150 2WD 3.5-liter (6-cyl.)
23
17
19
F-150 2WD 2.7-liter (6-cyl.)
26
20
22
F-150 4WD 3.5-liter (6-cyl.)
22
16
18
F-150 4WD 2.7-liter (6-cyl.)
23
18
20
F-150 2WD 3.0-liter (6-cyl.)
29
21
24
F-150 4WD 3.0-liter (6-cyl.)
25
20
22
F-150 4WD XL/XLT 3.0-liter (6-cyl.)
28
21
24
How Quickly Do Ford F-150 Depreciate?
If you threw a ton of cash on a truck, you would want to hold its value well.
Luckily, the Ford F-150 has better-than-average resale values.
Exceptional towing capacity, good gas mileage, and luxury comfort have increased demand for the model.
The switch from steel to aluminum in 2015 also boosted the F-150's popularity, which helped increase demand. Strong demand equals lesser depreciation and higher resale prices.
According to iSeeCars, a new F-150 will depreciate by 46.5% after the first five-year period. While this is the highest depreciation rate, it still is lesser than the average vehicle's depreciation rate (49.5%).
The F-150 depreciates faster than other trucks because of its bestselling status. The used-vehicle market is flooded with countless F-150s, causing supply to outstrip demand.
Once the supply of a vehicle outweighs demand, resale prices tend to fall. Nevertheless, the F-150 remains a good investment for any truck buyer.
Did Ford Recall Any of the Ford F-150 Models?
The F-150 has seen 136 recall actions since it started production.
You may want to avoid models released in 1997 and 2001 as they have the most recalls.
We have ranked the model years according to the number of recalls:
| | |
| --- | --- |
| Model Year | No. Of Times Recalled |
| 1997 | 26 |
| 2001 | 20 |
| 2000 | 18 |
| 1998 | 18 |
| 1999 | 18 |
| 2004 | 16 |
| 2005 | 14 |
| 1993 | 14 |
| 1994 | 14 |
| 2006 | 14 |
| 2003 | 12 |
| 2017 | 11 |
| 2002 | 11 |
| 1992 | 10 |
| 2015 | 9 |
| 1977 | 9 |
| 1990 | 8 |
| 2016 | 8 |
| 2018 | 8 |
| 1995 | 7 |
| 1989 | 7 |
| 1996 | 7 |
| 2007 | 7 |
| 2011 | 6 |
| 1991 | 6 |
| 2014 | 5 |
| 2012 | 4 |
| 1987 | 4 |
| 1988 | 3 |
| 2009 | 2 |
| 1985 | 2 |
| 1984 | 2 |
| 2013 | 2 |
| 2008 | 1 |
| 2019 | 1 |
| 2010 | 1 |
| 1986 | 1 |
How Much Do the F-150 Models Pollute?
Light-duty trucks like the Ford F-150 are hardly what you would call "green vehicles."
These trucks have big engines and enormous weight, both of which make for high fuel consumption and high emissions.
However, if you want to buy an environmental-friendly truck, the F-150 is an ideal choice. Although its emissions ratings hover between average and below average, the F-150 is still greener than rival full-size trucks.
Here is a breakdown of greenhouse gas emissions on the F-150 models:
Model
Greenhouse Gas Emissions
Emissions Score
F-150 2WD 3.0-liter (6-cyl.)
420 grams per mile
4/10
F-150 4WD XL/XT 3.0-liter (6-cyl.)
430 grams per mile
4/10
F-150 2WD 2.7-liter (6-cyl.)
402 grams per mile
4/10
F-150 4WD 3.0-liter (6-cyl.)
466 grams per mile
3/10
F-150 2WD 3.5-liter (6-cyl.)
468 grams per mile
3/10
F-150 4WD 2.7-liter (6-cyl.)
444 grams per mile
4/10
F-150 2WD (FFV)

3.3-liter (6-cyl.)

Gasoline
409 grams per mile
4/10
Ethanol Fuel (E85)
394 grams per mile
5/10
F-150 4WD (FFV) 3.3-liter (6-cyl.)
Gasoline
439 grams per mile
4/10
Ethanol Fuel (E85)
424 grams per mile
4/10
F-150 2WD (FFV) 5.0-liter (8-cyl.)
Gasoline
467 grams per mile
3/10
Ethanol Fuel (E85)
447 grams per mile
4/10
How Much Do the F-150 Models Tow?
Towing is one of the primary functions of any pickup truck.
If you need a pickup that can haul heavy loads safely across distances, the F-150 is a suitable choice.
Towing capacity varies according to engine type, with the 3.5-liter EcoBoost V6 engine getting the highest tow rating.
Here is a breakdown of maximum towing capacity for each engine configuration:
Engine
Maximum Towing Capacity
3.3-liter Ti-VCT V6
7,700 pounds
2.7-liter EcoBoost V6
8,500 pounds
5.0-liter Ti-VCT V8
11,600 pounds
3.0-liter

PowerStroke

Diesel Engine
11,500 pounds
3.5-liter EcoBoost V6 (High Output)
11,100 pounds
3.5-liter EcoBoost V6
13,200 pounds
How Reliable Are Ford F-150?
With improvements in Ford's engineering process, the F-150s have become one of the most reliable trucks on the market today.
F-150s are rugged trucks that can tolerate rigorous use for years and still stay in top condition.
Here are some facts that support our conclusion:
RepairPal gives the F-150 a 3.5/5 rating, ranking it 7th out of 17 trucks, in terms of reliability.
J.D. Power gives the F-150 a near-perfect 4.5/5 Reliability Rating. It also ranked the vehicle as to the most dependable truck in its 2020 Vehicle Dependability Study.
According to iSeeCars, the F-150 is the fifth longest-lasting truck, with 1.9% of the trucks crossing the 200,000-mile mark.
From the above, we can say that the F-150 is a very reliable truck that will guarantee years of trouble-free use.
How Safe Are Ford F-150?
Safety is always a big consideration when buying a pickup truck.
You will want a truck that keeps you safe in all situations, whether it is the occasional towing or the regular drive. The F-150 does all that and more, thanks to a collection of active and passive safety features.
Some of these include anti-lock brakes, a rearview camera, auto high beams, and blind-spot monitoring. Others include lane-departure warning, pre-collision assist, and automatic emergency braking.
The Ford F-150 has received good ratings from the foremost safety organizations in the U.S. (NHTSA and IIHS). In 2019, the F-150 was the only truck that earned top-tier ratings in all IIHS crash tests.
The 2020 model repeated the feat, achieving the highest "Good" rating on all crash tests. Similarly, the NHTSA gave the 2019 and 2020 model year F-150 perfect 5-star safety ratings.
What Is the Typical Buyer Demographic for This Model?
The majority of the F-150's buyer demographic comprises men, with female buyers forming a tiny portion.
With a median age of 56 years, F-150 buyers are slightly older than the average light-duty truck buyer (55 years). They are also more affluent, earning an annual household income of $112,264, compared to the average truck buyer ($108,095).
For F-150 buyers, gas mileage and environmental impact are the biggest factors influencing vehicle-buying decisions.
They also tend to prefer American-made vehicles to imported vehicles.
Ford F-150 Theft Numbers
The NHTSA Vehicle Theft Rate Database does not collect theft numbers for full-size pickups like the F-150.
However, we found some theft numbers for the F-150, courtesy of the National Insurance Crime Bureau. According to the NICB, the Ford F-150 is among the most stolen vehicles in America.
The F-150 also ranked #2 in the NICB's annual Most Stolen Vehicles list.
The high theft rate for the F-150 is not surprising, given its bestselling status. Popular models are attractive targets for thieves because their parts are often in high demand.
Thus, a thief could steal an F-150 and sell its parts to naïve buyers, making huge profits.
References:
https://www.fueleconomy.gov/feg/bymodel/2020_Ford_F150_Pickup.shtml
https://www.iihs.org/ratings/vehicle/ford/f-150-crew-cab-pickup/2020
https://media.ford.com/content/fordmedia/fna/us/en/news/2019/03/21/ford-f-150-iihs-good-ratings.html
https://www.jdpower.com/cars/expert-reviews/2019-ford-f-150-review
Was this article helpful?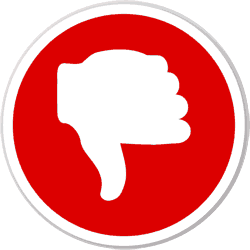 Did you find wrong information or was something missing?
We would love to hear your thoughts! (PS: We read ALL feedback)