The bestselling truck in America, Ford's F-150 truck has remained a favorite for truck buyers for years.
Reasons for this include its array of options, strong towing power, interior comfort and impressive utility.
Where does Ford manufacture the F-150 trucks?
Let's find out!
Where Are Ford F-150 Being Made?
Ford manufactures all F-150 models at its plants in Dearborn, Michigan and Claycomo, Missouri. Being exclusively manufactured in the United States has helped solidify the F-150's image as an iconic American truck. 
Are F-150 for the U.S. Market Produced in the U.S.?
Ford Motor Company produces every F-150 truck sold in the US market in the country.
F-150 production currently takes place at two locations in the United States. The first is Ford's Truck Plant in Dearborn, Michigan, and the Kansas City Assembly Plant in Claycomo, Missouri.
The F-150 is one of the most 'American-made' trucks on the US market, as most of its components come from American plants.
The truck has made several appearances on Cars.com American-made Index, a ranking of the most American-made cars.
Are They Being Assembled in the U.S.?
Ford assembles the F-150 trucks in the USA at the Michigan Truck Plant in Dearborn, Michigan, as well as the Missouri plant in Claycomo, Missouri.
How Can You Check Where a Specific F-150 Was Produced?
The best way to check the origin of a specific F-150 is to study its Vehicle Identification Number.
Also called the VIN, this code contains 17 characters which hold information about your truck, including its date and place of production.
You will find your F-150's Vehicle Identification Number located around the driver's side door jamb.
The VIN will have a unique code letter that tells what assembly plant it comes from.
Once you find your F-150's VIN, check the unique code letter and match it against Ford's plant codes to know the vehicle's origin.
Make sure to also read our article about how long the Ford F-150 lasts.
Are Japanese or European Built F-150 Better?
Ford has never produced any F-150 model in Japanese factories or European plants. Therefore, we cannot make the comparison suggested in the question.
Where Is the F-150 Designed?
Ford's production headquarters in Dearborn, Michigan houses the team that designs the F-150 models.
The Dearborn facility has a Product Development Center design studio where teams work on designing the F-150.
People in charge of designing the newest 2021 F-150 include Senior Designer at Ford Motor Co., Josh Henry, who handled exterior design.
Meanwhile, Rob Brancheau oversaw design of the 2021 F-150's interior.
Please also check out our article about driving the Ford F-150 in snow and winter.
Where Are F-150s Made for the Australia Market?
Currently, Ford doesn't sell the F-150 trucks on the Australia market.
This is because the American automaker doesn't produce any of the F-150 in right-hand drive.
If you want to get the F-150, you would have to import it from the US. Then you have to get it converted to right-hand drive.
Performax is an Australian company that sells reconfigured F-150s legal to drive in Australia.
If you buy from the company, you'd have to order the vehicle and wait months for its arrival.
Where Are F-150s Made for the Canada Market?
Ford makes F-150s for the Canada market at the Dearborn, Michigan plant.
Before, Ford's plant in Oakville, Ontario produced the F-150 trucks in Canada.
However, Ford stopped Canadian production of the F-150 in 2007 and moved production permanently to Dearborn, Michigan.
Where Are F-150 Made for the U.K Market?
The Ford F-150 is not available for sale on the UK market because it has no right-hand drive version.
However, you can still import the F-150 into the UK and get it converted to right-hand drive.
Also read our article about important Ford F-150 statistics you should know.
Is Ford Planning to Move Its Production?
Ford Motor Co. has no plans to move production of the F-150 models from the US.
Some observers have said the company may want to save costs by moving production to neighboring Mexico.
However, company executives have reiterated Ford's commitment to making its vehicles in the US.
So, we can safely say F-150 production isn't moving anywhere soon.
Is Ford Hiring or Firing in the U.S.?
Ford has announced plans to cut about 1,400 jobs at its facilities in the US this year.
This is partly because of falling sales due to a global decrease in demand for automobiles. It is also part of a five-year cost-cutting measure designed to increase profits.
We scoured listings on Indeed.com and Glassdoor and found that Ford is still hiring in the US, including posts in Chicago, Ohio, and other plants.
Is Ford an American Company?
Ford is an American car-making company that started operations in 1903 under the leadership of Henry Ford.
The company is one of America's biggest carmakers and pours a lot of money in American production.
Ford is also one of the biggest employers of American workers in the automotive industry.
Was this article helpful?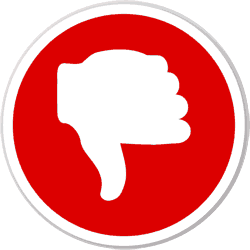 Did you find wrong information or was something missing?
We would love to hear your thoughts! (PS: We read ALL feedback)