Pickup trucks are very popular in modern times because of their natural cargo space and unmatched towing capacities.
They're the obvious choice when you have to haul heavy loads across tough roads.
Since they are task-oriented vehicles, you'd want to make sure you can always count on them to perform satisfactorily.
So, we've compiled a list of pickup trucks that come highly recommended by mechanics.
Small Pickup Trucks Mechanics Recommend
It's a thin line between small and mid-size trucks. Unlike SUVs, pickup trucks are generally larger.
So, some mid-size trucks are even considered small, while others are closer to the full-size segment.
If you keep finding yourself drawn to small pickups, perhaps you should consider regular cars that mechanics recommend.
Anyway, these are some small trucks you should consider having:
1. Chevrolet Colorado
Chevrolet produced the Chevy Colorado up till 2011 as a compact pickup truck. While there are mid-size Colorados today, it still qualifies as a small truck.
A major reason people love the Chevy Colorado is because of its low ownership costs and reliability.
We expect these qualities given that it's a relatively small truck, so gas consumption is also lower. It also has a 4.0 out of 5.0 reliability rating from RepairPal.
Ultimately, perhaps its size further contributes to its low annual maintenance costs of about $600. It further has a low severity rating, so most problems that would occur wouldn't require major repairs.
These problems also occur less frequently, so the Chevrolet Colorado has a combo of remarkable cost-saving qualities.
Unsurprisingly, the Colorado can survive a 250,000 or 300,000-mile streak with only routine maintenance. However, to enjoy this longevity, you have to remain strict and punctual with standard maintenance.
Going by the average of 14,263 miles driven per year, the Colorado can last anything from 17 to 20 years.
2. Ford Ranger
The Ford Ranger is another small truck that delivers the functionality of a truck simultaneously with notable fuel economy.
U.S. News describes it as having "excellent towing and hauling capabilities". However, if a professional recommends it, it's likely not because of reliability or its complex infotainment system.
Hence, it doesn't match the Chevy Colorado in reliability. Instead, its selling point includes its overall performance and modern safety features.
It can easily reach and beat the 300,000-mile bar with the required maintenance.
Like the Chevrolet Colorado, this also translates to 20-plus years of use. Of course, this is going with the annual average miles driven in the United States, which stands at 14,263 miles.
Mid-size Pickup Trucks Mechanics Recommend
Perhaps you want the added towing and off-road capabilities that a mid-size truck delivers. They're often worth it because they're like small trucks in price and fuel economy.
So, you get a little extra performance without stepping up to a full-size truck.
These are some options in this segment:
3. Nissan Frontier
First, the Nissan Frontier has a reliability rating of 4.0 out of 5.0 on RepairPal. This certifies its place as 1st out of 7 for mid-size trucks.
It also has an annual repair cost of only $470, which is also lower than the average for its segment.
With such impressive ratings relative to other trucks, we can say the Frontier is the most reliable mid-size truck.
Of course, this is only the case when we look through RepairPal's lens. Judging from their point of view, it's easy to see why mechanics would recommend the Frontier.
Besides, who wouldn't want a truck that's both reliable and affordable to maintain? However, the Frontier may not be the Holy Grail of trucks just yet and this is clear in its lifespan.
Expect the Frontier to last up to 100,000 miles at least. If you maintain it properly, you can hope for it to reach the 200,000-mile mark. That means some Frontiers may not last up to 10 years and others may comfortably exceed a decade.
As you can see, we can't consider it to have remarkable longevity relative to other pickup trucks.
4. Toyota Tacoma
U.S. News describes the Tacoma as having "nearly unstoppable reliability".
Mechanics may also recommend the Toyota Tacoma because of its impressive off-road competence.
This is owing to its 9.4 inches of ground clearance, which even supersedes the clearance in some full-size pickup trucks.
Hence, the Tacoma is more suitable for rugged off-road trips than most trucks in its segment.
This may be why it'll develop fewer problems than other trucks that are frequently used for off-road driving. Not to encourage nonchalant driving, but with a Tacoma, you can be less scared of off-road terrains.
The Tacoma has an average lifespan that ranges from 200,000 to 300,000 miles.
The exact number of miles it'll last depends on so many factors that are within or beyond your control.
So, if your Tacoma lasts 250,000 miles without major repairs, it might translate to about 17 years of usage.
5. Honda Ridgeline
There aren't a lot of trucks with a unibody frame today, so the Honda Ridgeline is something special.
Its unibody frame means it's built on a car chassis, unlike most trucks with a body-on-frame design. It uses the same type of frame that a crossover SUV employs.
So, its frame and body being a single part paves the way for why they're recommended by mechanics. Any loyal mechanic would tell you beforehand that the Honda Ridgeline lacks the off-road capability that its peers possess.
This is because its unibody frame is more rigid on uneven surfaces and it has a lower ground clearance.
However, they'd also tell you it's safer and fuel-efficient because of its crumple zones and lighter weight. Also, it has better driving dynamics and is more comfortable than regular body-on-frame trucks on highways.
The Ridgeline should last 300,000 miles if you don't drive it harshly or expose it to off-road tracks always.
We know this sounds restricting, given that trucks are meant for off-road endurance. While this is true, this unibody overachiever would benefit a lot from reduced off-road tasks.
Going by 15,000 miles driven a year, you can get up to 20 years from your Ridgeline.
Full-size Pickup Trucks Mechanics Recommend
A full-size truck is the full package and comes in handy when you have payloads upwards of 2,000 pounds.
As long as you don't mind the extra fuel consumption, a full-size truck is the perfect off-road beast. They are what you picture when you first think of a high-performance truck.
Let's see the best that the market offers.
6. Toyota Tundra
The Toyota Tundra has been in production for over 20 years, and so far, it hasn't skipped a single year. That says a lot about its popularity and quality.
It is widely accepted as the most reliable truck you can buy. So, it'll be a crime if we don't include it on our list.
Review sites like J.D. Power and Consumer Reports are also admirers of the Tundra and we can see why.
They recommend it mainly because it's reliable as is a trend with Toyota vehicles. The Tundra has also enjoyed outstanding reliability ratings over the years.
In 2019, it was J.D. Power's most dependable vehicle in the full-size segment.
Some credit the Tundra's reliability to it being fully manufactured in the United States. However, a more accurate reason remains it has a Japanese manufacturer.
On longevity, the Tundra doesn't lag either. Its rugged build makes it durable enough to last up to 300,000 miles. Impressively, that's far from how long it can last when you take proper care of it.
There have been reports of Tundras enduring well over 300,000 miles before needing major repairs.
This means you may even milk out over 20 years from your Tundra going by 14,263 miles driven per year. However, it's best to not get your hopes up and expect about 14 years of usage.
For more information, please read about the important Toyota Tundra statistics you should know. 
7. Dodge Ram 1500
The Ram 1500 is synonymous with road ruggedness and powerful engines. It stands out because it somehow has a top-notch interior with the most modern infotainment systems.
That's impressive because a luxurious interior and superb off-road/hauling performance are usually mutually exclusive features.
The Ram 1500 has been awarded MotorTrend's "Truck of The Year" several times. You'd also find it on U.S. News' list of "Best Full-Size Pickup Trucks". Now, with accolades like this, you don't even need a mechanic's recommendation to know it'd be a great buy.
The above features are also why it made it to our list. Interestingly, the Ram 1500 also has good annual maintenance costs according to repair costs from RepairPal. Annual repair costs for the Ram 1500 stands at $691, which is $245 less than the average for full-size trucks.
Performance and comfort aside, reliability and affordability are highly sought after in vehicles. So the Ram 1500 is worth it because it's the perfect blend of all the good stuff.
With regular maintenance, you can get 300,000 miles from your Ram 1500. Going by an average yearly mileage of 14,263 miles, that's over 21 years of usage.
Since few people like to use vehicles for that long, the Ram 1500 would likely exceed your expectations.
So, most owners should get at least 250,000 miles from their Ram 1500s, which still exceeds 15 years of usage.
You can also check out this article to know how much Ram trucks can tow.
8. Nissan Titan
The Nissan Titan might not have the best towing capacity in its class, but it is relatively comfortable. Its cabin feels more like home than the average full-size truck out there.
It also has a name for itself in possessing advanced features, so it's frequently at the forefront of modern infotainment.
With that in mind, the Nissan Titan is less of a performance truck compared to its competitors. That doesn't mean that it isn't dependable for hauling tasks. It can even tow weights over 9,000 pounds.
However, if you need a towing monster, other trucks in the full-size segment might serve you better. So mechanics would only recommend the Titan because of its overall quality, reliability, and ownership costs.
That's right, it ranks 2nd out of 17 in reliability for full-size trucks so it'll have fewer problems.
It also has an annual maintenance cost of only $555. This is $381 less than the average for full-size trucks and $97 less than the average for all car models.
Shockingly, you'd spend a lot less on the Nissan Titan than on some sedans.
The Titan's reliability contributes to its 250,000-mile lifespan. This translates to over 16 or 17 years based on 15,000 or 14,263 annual miles, respectively.
In fact, at 200,000 miles, it would still provide optimal usage if it's well maintained.
There are few limits to how long your Titan would last. So, maintenance and driving habits would determine the actual number of miles you'd get.
You only have to make sure you protect it well against rust. Once that's out of the way, you have a truck for half a lifetime.
Additional Information
If you're not new to vehicle longevity, you may have noticed that pickup trucks last longer than most car types.
The average pickup truck would probably last up to 200,000 miles, and this occasionally extends to 300,000 miles. On the other hand, the longevity of the average sedan revolves around 150,000 miles.
Trucks may be lasting longer because of their tougher and more rugged builds. While this design makes them capable off-road, most people don't drive off-road all day, all week, or all year. Hence, they have enough room to last longer cruising on tarred roads.
This may be partly why pickup trucks and SUVs have greater demand today than sedans and compact hatchbacks.
Interestingly, Car and Driver compiled a list of 25 bestselling cars, trucks, and SUVs for 2022. It may surprise you to know that trucks and SUVs accounted for 19 of the vehicle models listed.
It seems trucks are appealing to Americans because of their large cargo areas, spacious cabins, and increased functionality. While they have their disadvantages, for many Americans, the good outweighs the bad.
Please also read our article about whether rental trucks can be used for towing. 
Final Thoughts
Essentially, every truck that a mechanic recommends has a selling point that makes it coveted. As we've observed, the reasons they recommend trucks range from reliability, affordability, dependability, quality, fuel economy, and hauling capacity.
Since there are unique reasons for recommendations, it's wise to avoid buying any model without doing your survey. This ensures that you don't buy a super high-performance truck when you only need a reliable all-rounder.
So, when shopping for recommended trucks, ensure the reason for the recommendation aligns with your desired specs.
Make sure to also read our article about whether SUVs or pickup trucks are safer. 
Sources
The Most Reliable Trucks in 2022 | U.S. News
10 Most Reliable Trucks for 2022: Reviews, Photos, and More | CarMax
Was this article helpful?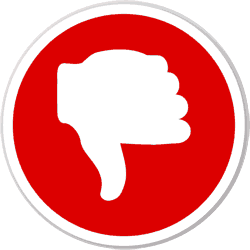 Did you find wrong information or was something missing?
We would love to hear your thoughts! (PS: We read ALL feedback)