The Ram line of pickup trucks was formerly the Dodge D series line, built from 1960 to 1993. In 1989, Dodge refreshed the brand with the Dodge Ram logo, and the foundations of today's Ram pickups were begun.
Although the Dodge truck brand no longer exists, the Ram brand of trucks lives on.
They still make a pickup truck with best-in-class towing, with one of the most luxurious cabins available.
Let's dive into the towing capacity for each model.
Check also: How much do large pickup trucks weigh?
First-generation Dodge Ram trucks (1980 – 1993)
Produced in 1980, the 1981 Dodge Ram was the first model to sport Ram's head hood ornament on the four-wheel-drive models. At first, there wasn't much difference between the Dodge Rams and the D series Dodge pickups they were replacing.
Five engine options were available in the first generation of Dodge Ram pickup trucks. In addition, the varying powerplants offered a different towing capacity for every variation of the Dodge Ram.
It would take pages of data to determine how much weight older Dodge Rams can tow. However, the engine used in a truck and the transmission will determine the towing power of your RAM.
Data for later-model Dodge Ram and Ram pickup trucks are easier to find. However, just because a Dodge Ram has some age, it can still tow a load if maintained.
The engines that were used to power the first generation Dodge Ram pickups evolved, along with the style of the body.
225 cubic inch (3.7L), slant six, inline six-cylinder
Producing a meager 95 horsepower and 170-pound feet of torque, the Dodge Ram could tow up to 2000 pounds when powered with this engine.
In 1988, Dodge introduced the 3.9L V6, and the slant-six was phased out.
239 cubic inch (3.92L) V6
This engine came in two variants and was used in the Dodge Ram full-size pickup trucks and the Dakota. The first version of this engine was used from 1988 to 1991. It produced 125 horsepower and 195 pound-feet of torque. However, the 1992 and 1993 Magnum V6 developed 175 horsepower and 225 pound-feet of torque.
Towing capacity with the first 3.9 L engine is 4400 pounds. With the more powerful Magnum V6, towing capacity increased to 3600 pounds. Yes, that's a loss of 800 pounds, and the change is a five-speed manual transmission instead of a four and better gas mileage.
318 cubic inch (5.2 L) V8
Like the other Rams here, the 5.2L V8 only produced 140 horsepower and 240-pound feet of torque.
By 1992, with Magnum massaging of the engine, it had 230 horsepower and 280 pound-feet of torque. Towing capacity when powered with these engines ranged from 4500 to 4800 pounds.
The towing capacity of your Dodge Ram will depend on the engine, transmission, and the year it is made.
In addition, maintenance and other factors may diminish the power of a pickup truck as it ages.
360 cubic inch (5.9 L) gas and Magnum 5.9L
The 1989 to 1992 model Dodge Ram was available with a 5.9L V8 that produced 190 horsepower and 292 feet of torque. For 1993, the same engine was tuned to produce 230 horsepower and 325-pound feet of torque.
Towing power with these engines allowed the RAM to tow 8250 pounds.
360 cubic inch (5.9L) Cummins inline-six-cylinder diesel
With the introduction of the 5.9L, inline, six-cylinder Cummins diesel, the Dodge Ram became very popular.
It only produced 160 horsepower in 1989 but developed 400-pound feet of torque. This enabled the Dodge Ram to tow between 8300 and 11,400 pounds.
Second-generation Dodge Ram trucks (mid-1993 to mid-2001)
This generation led to the body design still used for today's RAM pickup trucks. The design departed from what it and all other pickup trucks of the era had been, giving it a bigger truck appearance.
The style caught on, yet the power for the redesigns was the same tried and true engines of the past.
However, with some tweaking, these trucks' horsepower and towing capacity have increased.
The most significant change during this generation was from 1994 to 2003; you could have a Dodge Ram 2500 and 3500 model equipped with an 8.0L 310 horsepower V10.
They were developing 450 pound-feet of torque.
These models have the power to pull up to 12700 pounds when they are equipped to do so.
However, these early Ram 1500 models had their problems.
Third-generation Dodge Ram truck (mid-2001 – 2008)
From 2002 forward, the Dodge Ram saw updates in engines and freshening of the Rams exterior, which was slightly softened. The 3.9L V6 was dropped and replaced with a 3.7L Magnum V6 that develops 215 hp and 235-pound feet of torque.
The 5.2L V8 was also replaced with a 4.7 L Magnum V8.
This new engine produced 235 hp from 2002 to 2007 and bumped to 310 hp in the 2008 to 2013 RAM trucks.
2003 was the last year that the 5.9L V8 was used in the Dodge Ram. It was replaced with a 5.7L V8 that produces 345 hp and 375-pound feet of torque.
The towing capacity of the regular cab equipped with the 3.7L or 4.7L engine is 8650 pounds.
However, when equipped with the 5.7L V8, towing capacity increases to 9100 pounds when properly equipped. Although the changes for the third generation are few, Dodge offered nine unique edition models.
You can see a full list of how much cargo space each Ram 1500 model has.
Fourth-generation Ram pickup (2009 – 2018)
The Dodge Ram 1500, designated in 2009, had a short run; by 2010, Dodge Ram was no more.
However, the RAM name lived on.
These model years' towing capacities are 6100 pounds for a regular cab Dodge Ram 1500 powered by a 4.7L V8.
The crew cab Dodge Ram of these model years has a towing capacity of 5700 pounds, and the Quad Cab Ram 1500 is 5800 pounds.
The late Ram 1500 models have proven to be the best models. Check our list of the worst and best years for the Ram 1500.
Losing the Dodge title
There were very few changes to Dodge Ram pickups for 2009 and 2010 when the company transitioned to new owners.
However, the heavy-duty chassis cab models received the RAM brand:
Taking towing to a new level, the largest model of these RAM trucks can tow an impressive 37,500 pounds.
If you choose a Ram truck of this size, you may be required to have a special license. However, it should be able to pull almost anything you want to tow.
We also have articles that outlines the most common problems with bigger Ram trucks:
Along with new models of RAM trucks, new engines were added. In 2013, the only change for the model year was minor restyling of the exterior. The other event was the 3.7L V6 being dropped and replaced by the 4.7L V8.
In 2013, the Cummins diesel was replaced in the RAM 1500 by a 3.0L V6 EcoDiesel built by VM Motori. Developing 240 hp and 420-pound feet of torque was the only diesel option on the RAM 1500.
However, this change ended in 2018 when Cummins diesel returned as an option in all Ram models.
Fifth-generation Ram pickup (2019 to current)
The Ram pickup is offered in seven trim levels in its fifth generation.
However, the towing capacity of the 2019 Ram 1500 is 12,750 pounds when your truck is properly equipped.
For 2022, the base model Ram 1500 Classic has a maximum towing capacity of 10,610 pounds when properly equipped.
However, when powered by the 5.7L Hemi V8, towing capacity will reach the 12,750-pound mark set by the 2019 Ram 1500.
Ram makes trucks for people who work, and all their models can tow boats, trailers, and tools.
How big a boat can Ram trucks tow?
Boats, like vehicles, vary in length and weight. So, how big a boat can a Ram truck tow is a loaded question.
The most powerful Ram 1500 can tow up to 12,500 pounds, which is the size of boat you can pull. However, how long of a boat weighs 12,500 pounds? Some 30-foot power boats weigh in at about 12,500 pounds.
However, when considering the boat's weight, don't forget to include the weight of gear, gas, and your trailer. The width is also a factor when trailing a boat.
In most states, eight and a half feet is the limit on the width of a boat and trailer in many states. Once you exceed this length, you may need a special permit to trailer your boat.
How big a camper can Ram trucks tow?
You can tow a trailer on a hitch or with a fifth-wheel connector in the bed of your truck. The fifth wheel makes a trailer easier to manage and enables you to pull a longer, heavier trailer.
However, you are still limited to the weight capacity of your truck.
So, the longest pull-behind trailer you can pull is about 30 feet. Based on the weight, you should be able to pull a fifth-wheel trailer up to about 30 feet long, or it will be too heavy for your truck.
The same goes for pull-behind trailers.
Trailers in the 30-foot range will pull well behind a Ram 1500, as most weigh around 10,000 pounds.
Remember, don't get a trailer that weighs precisely what your truck can pull, or you may have trouble. Instead, include the weight of gear, food, and water when estimating the weight of the trailer you are towing.
Was this article helpful?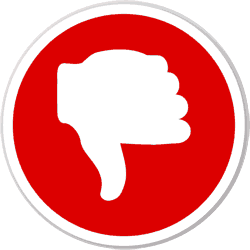 Did you find wrong information or was something missing?
We would love to hear your thoughts! (PS: We read ALL feedback)