The Ram 1500 is a formidable force on the road guaranteeing enough power for all your towing and hauling needs. The truck also delivers exceptional off-road performance with several innovative interior amenities.
You'll need to be familiar with the interior and cargo spaces of the different Ram 1500 generations to increase your chances of finding the perfect truck.
Here is all about the cargo space of Ram 1500 models.
How Much Cargo Space Do Ram 1500s Have?
You get up to 68.5 cubic feet of cargo capacity with the Ram 1500, making it a practical pickup truck. The different trim levels and cab configurations also allow for up to six passengers. The 5.7-liter HEMI V8 eTorque allows for a maximum payload capacity is 1,940 pounds.
RAM 1500 Dimensions
Exterior Measurements
The exterior design of your Ram 1500 truck varies depending on the model year, and cab option installed.
You can find it in three cab options; the Quad Cab and two Crew Cab variants with different measurements.
Here is a comprehensive focus on the different Cab Options for the Ram 1500;
The Quad Cab
The Ram 1500 Quad Cab option is a practical box measuring 6 feet by 4 inches. Despite its size, you still get plenty of space for your passengers, cargo, and other essentials.
The box's dimensions are as follows;
· Cargo length – 76.3 inches
· Minimum width – 51 inches
· Maximum width – 66.4 inches
· Cargo volume – 61.5 cubic feet
· Depth – 21.5 inches
The Crew Cab (6-foot, 4-inch)
Although this box option features similar dimensions to the previous model, it has slightly different exterior dimensions.
Equipping your truck with the Crew Cab means you get a longer exterior length than the standard 241.8 inches.
The wheelbase is 153.5 inches, but the front and rear tracks are similar to Quad Cab.
The Crew Cab (5-foot, 7-inch)
You also get another variant of the Crew Cab with a 5-foot, 7-inch box. Its exterior length is 232.9 inches, while its width is 82.1 inches.
The maximum cargo space is 53.9 cubic feet, making it the smallest box in all the available options.
Interior Measurements
Not many trucks can deliver an accessible and intuitive interior like the Ram 1500. The space available in the cabin is one element that entices most.
The standard Quad Cab with a 6-foot, 4-inch box provides the following:
· Front and rear legroom – 40.9 and 35.6 inches
· Front and rear headroom – 40.9 and 39.2 inches
· Front and rear hip room – 63.4 and 63. Inches
· Front and rear shoulder room – 66 and 65.7 inches
The space provided by the Quad Cab is enough to guarantee a comfortable ride.
The only difference between the interior dimensions of the two Crew Cab options is a rear legroom and headroom increase to 45.2 inches and 39.8 inches.
Interior Review of the Ram 1500
Owning a Ram 1500 places you among the finest class of truck owners. It features a stylish cabin with a well-built layout, and the quality improves with higher trims.
The room provides for passengers and also guarantees a comfortable driving experience.
Cargo
The standard Ram 1500 configuration includes a 6-foot-4-inch bed, but you can also get the Crew Cab option with either a 5-foot-7-inch or 6-foot-4-inch bed.
The 2022 model only offers you an 8-inch bed in the Ram Classic Tradesman.
The Ram 1500 also offers other features to improve the bed's practicality.
These features include a tailgate step to help loading, cargo lights for improved visibility, and RamBox built-in storage bins for more space.
Seating
You can fit six people in your Ram 1500, and the rear bench seat folds in Quad or Crew Cab configurations.
The base trim includes synthetic leather and cloth upholstery.
The center console featured in the front-row captain's chairs reduces the truck's seating capacity to five. Front-row seats are the most comfortable since there is ample space, but you should consider the Crew Cab for more legroom to accommodate adults.
Interior Features
There are plenty of innovative features in your Ram 1500. The standard features includes:
a 5-inch touch screen,
push-button start,
a six-speaker stereo,
USB ports,
and Bluetooth.
The optional interior features include dual-zone automatic climatic control, satellite radio, navigation, wireless device charging, Android Auto, and a Wi-Fi hotspot.
The truck's infotainment interface features Ram's Uconnect, guaranteeing user-friendliness.
Ram 1500 Generations
5th Generation; 2019 – present
The 2019 Ram 1500 experienced another generational change with a complete truck redesign.
The manufacturers used new sheet metal technology to strengthen and lighten the vehicle, losing almost 225 lbs.
The maximum cargo space is 53.9 cubic feet with the 5'7" box and 61.5 cu. ft. with the 6'4" box. You can choose between extended and quad-cab variants compatible with the 6.4-foot or 5.7-foot truck bed.
The engine options for the 5th generation of Ram 1500s are either a 5.7L V8 or a 3.6L V6 engine.
Both options come with a mild-hybrid eTorque system and a standard eight-speed automatic transmission.
4th Generation; 2009 – 2018
Dodge and RAM split in the 4th generation of the Ram 1500 but remained under one parent company. Ram units from the model year 2009 used an entirely new system to develop and design the truck.
The trim levels offered were:
ST, SLT,
Sport,
TRX4,
and Laramie.
You can choose between the 2WD and 4WD options with either a quad-cab or single-cab layout.
The engine options available are a 215hp 3.7L V6, 310hp 4.7L V8, or 390hp 5.7L Hemi V8, all producing enough power for your trucking needs.
The units under this generation have a maximum cargo capacity of 15.2 cu. ft. with the regular cab fitted.
You can increase this space by upgrading the cab and bed configuration. Bed options include a short 5.7-foot and 6.25-foot and a long 8-foot layout.
3rd Generation; 2002 – 2008
There were no drastic changes in the 3rd generation of Ram 1500s from previous models. Most of the upgrades focused on solving underlying aesthetic and performance issues.
The trucks are available in a two- and four-wheel drive configuration, with independent suspensions replacing the live axles.
The manufacturers also updated the extended cab to a four-door quad cab while the single cab remained available.
The maximum cargo capacity for the third generation of Ram 1500s is 41.0 cu. ft. with the standard Quad Cab.
You can sit up to six individuals in the cabin, providing a 36.4" rear legroom.
2nd Generation; 1994 – 2001
The most famous and well-recognized Ram Trucks were those in the second generation.
Dodge officially assigned the '1500' tag to Ram trucks in this generation. The first unit in this generation was the 1994 model, which featured a new list of updated engines.
The engine options were the 175hp 3.9L V6, the 230hp 5.2L V8, and 230 hp 5.9L V8.
All these options come with upgraded intakes and manifolds and multi-port fuel injection.
The cargo capacity for the second generation of Ram 1500s is 48.6 cu. ft.
You also had the option to choose between a two- or four-wheel drive configuration and a short 6.5-foot bed or a longer 8-foot bed.
1st Generation; 1981 – 1993
The Ram 1500 models of the first generation had iconic squared body lines, taillights, headlights, and grille-like earlier designs.
The cargo capacity in these units is 869kg, while the average gross weight is between 2,132 to 2,404 kg.
We still see quite a lot really old Dodge Ram models on the road. You can read more here about how long the Ram 1500 models last.
If you're considering a bigger Ram pickup truck we also have guides to how long the Ram 2500 models last.
Finally, we have a guide to how long the large and heavy Ram 3500 will last.
How Much Cargo Space Do Similar Full-Size Pickup Trucks Have?
The RAM 1500 offers you up to 68.5 cubic feet of cargo space, more than most full-size pickup trucks deliver.
However, other vehicles give the Ram 1500 a run for its money regarding cargo capacity.
Here are trucks similar to the 1500 and their cargo capacities;
· Toyota Tundra- 57 cubic feet
· Chevy Silverado- 71.70 cubic feet
· GMC Sierra- 71.70 cubic feet
How Much Cargo Can a Ram 1500 Carry in the Bed?
The amount and size of cargo you can carry in your Ram 1500 bed depends on the bed layout fitted. Longer beds can hold a more massive load, which is the 6'4" Crew Cab box.
You can fit items slightly longer than 76.4 inches comfortably into the bed. 
Opening the tailgate halfway gives you even more space for your traveling needs.
How Big Is the Cabin Space in the 1500s?
The inside of a Ram 1500 is 82.1 inches wide, allowing it to comfortably accommodate up to six adults.
You can upgrade the cab configuration to achieve a more spacious interior in your truck.
How Much Weight Can a Ram 1500 Carry?
A Ram 1500 can carry 990 to 2,070 pounds, depending on your engine and chassis configuration.
The maximum payload capacity for the 2022 model is 2,300 pounds, allowing you to take almost everything you may need for your trip.
If you exhaust the space on your vehicle, you can always attach a trailer for additional storage room.
How Big a Trailer Can a Ram 1500 Pull?
The towing capacity of a Ram 1500 is up to 12,750 pounds if you have the 5.7L HEMI V8 engine equipped with eTorque.
It means that the total weight of your trailer should not exceed 12,750 pounds.
We have a full guide on how much each Ram model can tow.
However, specialists advise achieving a balanced layout to reduce the risk of accidents.
Can You Mount a Rooftop Box on a Ram 1500?
There are various rooftop boxes you can mount on your Ram 1500.
They come in different designs, each with its specific function. These boxes help provide more storage space for your truck by utilizing the roof area. To achieve a safe and practical configuration, you must match your rooftop box option with the correct cab.
Which Ram 1500 Model Has the Most Cargo Space?
The 2020 Ram 1500 has the most cargo space in the Chrysler catalog despite being among the smallest.
You get 61.5 cu-ft of cargo space from a Quad Cab and a more extended bed configuration. Crew cab models in the 2020 Ram 1500 can only pair with the 5.7- or 6.4-foot bed.
Which Full-Size Pickup Truck Has the Most Space?
The Chevy Silverado is one truck that has the most extended bed and multiple configuration options. You can effortlessly haul loads more than 8 feet long from the impressive 98.18" by 71.4" bed.
The maximum cargo capacity for the Silverado is 71.7 cu-ft, while Ram offers 68.5 cu-ft.
Sources
Was this article helpful?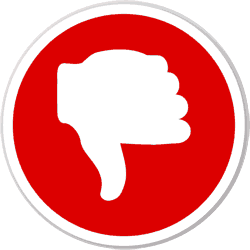 Did you find wrong information or was something missing?
We would love to hear your thoughts! (PS: We read ALL feedback)