Having a car recommended by mechanics, or professionals may save you big bucks in the long run. Recommended cars are often more reliable because they have been religiously tested by car experts.
Thus, save yourself the stress and go through this article because we've listed some cars that have remarkable reliability ratings.
Car Brands Recommended by Mechanics
Toyota, Honda, Lexus, and Kia often take the lead with good recommendations.
These brands are religiously known for their reliability over the years and they have made their marks in the automobile industry.
We'll dive into these brands individually and discuss the reasons behind their excellence. 
Honda
Honda vehicles are known to run over 100,000 miles effortlessly with some outstanding models veering up toward 200,000 miles. Their dependability has made this brand one of the best out there.
Honda is the most reliable car brand according to RepairPal's ratings. Other than superb reliability ratings, this car brand was also the fourth best-seller according to USA Today. 
Hondas are among the leading manufacturers recognized for the lowest frequency in engine checks and repairs.
Imagine driving over 100,000 miles without frequent major car repairs. The Honda Fit is especially known to be one of the least expensive vehicles to maintain over a ten-year period.
A car remains a liability no matter how carefully you handle it. However, with a Honda model, you are sure to save a few dollars. With that in mind, you should still know about the problems with Honda cars.
Toyota
Toyota is another car brand mechanics can confidently recommend. When car experts mention brands based on their reliability, Toyota might come first while Honda comes second or vice versa.
This car is so reliable that 80% of models produced 20 years ago are still driven today. One unmatched part of a Toyota car is its engine performance.
Toyota is a Japanese company, so there's no doubt that they put so much effort into making their cars. Some systems put in place to achieve their goals include:
TQM (Total Quality Management)
This means there is a continuous detection and elimination of manufacturing errors when making their engines.
There's also streamlining of supply chains and enhancements of customer experience, not forgetting a regular training session for all their workers.
Six Sigma
This is another management principle that involves quality improvement by detecting and eliminating the causes of defects. It also entails minimizing variability based on empirical and statistical methods.
With such measures, it's difficult for Toyota to manufacture sub-standard cars.
Lexus
Lexus is a part of Toyota's luxury division and so the two brands share body parts, Powertrains, and platforms. Lexus is as good as Toyota in reliability.
They are equally an outstanding brand according to reports given by the UK's most reliable car brands.
Apart from reliability, we still consider them a luxury brand because their style, interior, and designs are impressive. In fact, in 2017, the brand tied with Porsche in the J.D. Power Vehicle Dependability Survey.
Imagine getting a mix of luxury and reliability in one car. The only downside is that their maintenance or running costs can be a bit pricey.
Other car brands mechanics recommend include:
REALLY Small Cars Mechanics Recommend
These are some sub-compact cars that are backed by mechanics and other car experts. The great news is that they're usually cheaper to maintain.
1. Hyundai Accent
The Hyundai comes equipped with a 1.6-liter, four-cylinder engine that delivers a decent performance on the road with its 120 hp. It has a lot of functionality even though it is not so pricey.
This model has a starting price of $17,740 as stated by Car and Driver.
Car experts would recommend the Accent as a good choice for new drivers or beginners. Beginners will find this Hyundai convenient to drive because it has smooth handling.
The suspension of the car also absorbs potholes and rough roads decently well. However, hard impacts will still be felt in the cabin.
2. Nissan Versa
Car and Driver gives the Nissan Versa 8.0 out of 10 for its reliability and it has a starting price of $16,675. The Versa is equipped with a four-cylinder engine that produces 122 horsepower.
This model is not super fast and it might even be disappointing on highways but it makes up for it with its fuel efficiency.
Its interior gets comfier on higher trims because of features like heated front seats, leather-wrapped steering wheels, and a digital screen.
Small Cars Recommended by Mechanics
These are some compact cars that are backed by mechanics and car experts.
3. Nissan Sentra
The Sentra is recommended by car experts and mechanics because it has impressive reliability scores. Besides that, its safety system is currently one of the best out there in the compact car category.
The only disappointing aspect of this vehicle is its performance. The Sentra is equipped with a 2.0-liter four-cylinder engine that produces 149 hp.
This performance does not meet up to expectations, especially for a new model.
When tested on the highway, the Sentra made a lot of road noise. However, its brake system covers up for this, as it delivered a reassuring pedal feel and a solid stop.
4. Hyundai Veloster
As stated earlier, Hyundai is also a car brand that has proved itself in the automobile industry and the Veloster is not an exception. RepairPal gives the Hyundai Veloster a 4.0 out of 5.0 rating.
Its engine produces a thrill ride with its turbocharged 2.0-liter four-cylinder engine.
Its infotainment system is up to par and it features a standard 8.0-inch touchscreen that's absolutely easy to navigate through.
5. Honda Civic
The Honda Civic is a terrific model that reeks of performance, fuel efficiency, and interior design. The acceleration force produced by the Civic outdoes other vehicles in this category.
Not only is this car relatively fast, but it also comes with responsive handling and stability. This Honda balances well in corners but makes a bit of road noise when acceleration is hard.
The interior design of this model is impressive. Its controls are within easy reach and are intuitive to use. Cabin space is also quite generous as tall folks will have no problem getting into the front seats.
Mid-size Cars Recommended by Mechanics
These are some top mid-size cars backed by mechanics and car experts.
6. Honda Accord
The 2022 Honda Accord is no doubt a world-class leader. Many consider it a full package.
Some sedans in this category may outshine the Accord in other areas but no model comes together as well as the Accord.
Its engine performance and fuel efficiency are impressive. They tested that the Accord moved from 0 to 60 mph in 8 seconds while it has an average fuel economy of 23 mpg for city and highway driving.
Edmunds gives the Honda Accord an 8.3 out of 10 rating for its reliability. You should also check out some SUVs mechanics recommend buying.
7. Toyota Camry
Toyota Camry has a well-earned reputation for reliability, and the 2023 version is no different.
It comes with a standard four-cylinder engine paired with a silky eight-speed automatic transmission. Further, its brake system was found to be very responsive.
The whole Camry lineup performed extremely well in fuel economy tests and its interiors are spiced with luxury and space.
Toyota's touchscreen infotainment system—called Entune 3.0—is also standard across the Camry lineup, with an enhanced version available as an option.
Large Cars Recommended by Mechanics
Finally, these are the large cars that are backed by mechanics and car experts.
8. Toyota Avalon
This model meets up to expectations as Edmunds gives it a reliability rating of 7.8 out of 10. It has a firm suspension, and responsive steering, and also delivers a quiet ride.
The best platform to drive the Avalon is on the highway as it produces a revving 301 hp from its V6 engine. It's also suitable for day-to-day commutes.
Toyota's Entune system also comes standard on the Avalon alongside its 9-inch touchscreen.
9. Nissan Maxima
The Nissan Maxima comes equipped with a V6 engine that sounds good when pushed hard. Your favorite Nissan model also has remarkable handling which is impressive for its size.
The interior of the Maxima is designed with simple controls and high tons of high-end features. It equally has good fuel economy ratings of 20 mpg in the city and 30 mpg on highways.
Still, the Maxima isn't perfect so find out some problems with Nissan cars.
If you're more interested in a different body type entirely, explore some pickup trucks that mechanics recommend.
Sources
Honda Reliability -2022 Ratings | RepairPal
2022 Hyundai Accent Review, Pricing, and Specs | Car and Driver
Was this article helpful?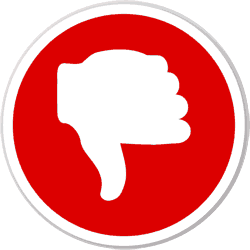 Did you find wrong information or was something missing?
We would love to hear your thoughts! (PS: We read ALL feedback)