Renting a car for vacation or other purposes can sometimes make you spend a lot of money.
There are speculations that if you rent a car through Costco, it is relatively cheaper.
In this article, we will be looking at how true the speculations are.
Here's the short answer to whether Costco is the cheapest way to rent a car?
Costco offers some of the cheapest car rental services, but this depends on several factors. The type of car you want to rent, the duration of your contract, your location and the time you rented the car can all affect the price you're going to pay for the vehicle.
Is Costco the Cheapest Way to Rent a Car?
Depending on the date, location, and desired rental car category, Costco can be the cheapest way to rent a car. But it is sometimes not the case.
Based on users' experiments, Costco is almost always the cheapest option. Through Costco Travels, you will get a free additional driver and some other benefits.
How Do Costco's Car Rental Prices Compare to Regular Prices?
On millionmilesecrets.com, a comparison on rental car prices was done, researching three sample trips using Chase Travel Portal, Costco Travel and Hotwire. Below are the findings for the three sample trips:
1. A week-long rental in Maui
A 7-day rental in Maui in July 2021 was checked. The cheapest option gotten through Costco Travel was a full-size car at $332 with Budget.
The second cheapest option was also a full-size car through Hotwire at $378 with Enterprise. Meanwhile, the lowest price for Chase Travel Portal was a midsize car for $415.84 with Budget.
In this case, Costco is the winner.
2. A four-day, one-way rental from San Francisco to Los Angeles
A four-day, one-way rental from San Francisco to Los Angeles was checked in June 2021. In this case, Costco gave the cheapest price for a compact car through Alamo at $492.
Through National, Hotwire charged $527 for the same car. Through Enterprise, Cause gave the same price of $527 for the same car.
Costco won again.
3. A Friday to Sunday rental in Montreal
A weekend rental in Montreal in July 2021 was checked. Most of the rentals in this case were cheaper through Costco Travel. Costco would be offering a compact car for $98.04 through Avis.
Through an unknown rental agency, Hotwire charged $156 for the same car, and Chase charged $173.02 for a compact car.
And for the third time, Costco has it.
It is, however, important to note that your results may vary depending on the type of vehicle you are interested in, the time of the year, and your location. You are advised to compare with other car rentals anytime you need a rental car.
In particular, you can always check competitor sites like AutoSlash, Kayak, and AAA for comparison.
How Does Costco Rental Work?
Costco does not independently maintain rental cars waiting for customers. It partners with other well-known companies to offer cars for rent at relatively cheaper rates.
Costco's large membership base gives it the opportunity to negotiate well with the car rental companies it partners with, and that makes you get the best deal most times when you rent a car through Costco.
To rent a car through Costco, you can book online or call Costco at 866-921-792. You won't be required to input any credit information at the time of the reservation because payment is made when you pick the car.
You can also link your car rental loyalty number to earn points when you book through Costco. With that, you can skip to the front of the car rental line.
Related: Can I Have Two Rental Cars At Once? (In The Same Name)
Why Is It Cheaper to Rent Cars Through Costco?
It is cheaper to rent a car through Costco for a few reasons:
1. Easy Comparison Shopping
Just like some other online travel agencies like Kayak, Priceline, Orbitz, etc., each rental company is displayed side-by-side by Costco for easy price comparison. 
This makes it easy for you to choose, especially when you are only interested in cheaper ones.
2. A Free Additional Driver
A very important advantage of renting cars through Costco is the fact that you can get a free additional driver at certain locations. With this, you can save up to $13 per day depending on the car rental company.
Your additional driver does not necessarily need to be a Costco member.
3. No Cancellation Fee
When you book a rental car through Costco and you decide to cancel your booking, the cancellation is absolutely free. This is not the case for some car rental companies.
You should also note that you are not required to pay when booking, you will only make payment at the point of picking the car.
To cancel your booking is very simple. All you need to do is to navigate to your trips in your account and cancel there, or make a call to Costco and have someone cancel for you.
Related: How Good Are Tires from Walmart, Costco Etc.? (Solved!)
How Do I Get a Costco Car Rental Discount?
Costco car rental is reserved for only its members, as such, there are no additional discounts to customers. The prices are known to have deals built in already, so you can see the rates as being discounted compared to the market standard rates.
A great way to get discounts on rental cars is to take advantage of certain credit and debit card promotions. Some card providers, like Visa, go into partnership with car rental companies to offer customers instant savings on car rentals.
Can You Use Costco's Car Rentals If You're Not a Member?
You can definitely not use Costco's car rentals if you are not a member.
You need to be a registered Costco member or you must be traveling with someone who is a member and has rented the car with his or her membership card.
Related: Who Owns The Big Rental Car Companies? (11 Checked)
Does Costco Car Rental Include Insurance?
Costco car rental offers insurance which is not free. It is, however, not mandatory. If you apply for the insurance, it will be added to your rental.
What Car Rental Companies Does Costco Work With?
The Costco car rental service works with four car rentals-Alamo, Avis, Budget, and Enterprise.
The search engine on the website will find the best deal for you amongst the brands. But if you have loyalty to any of them, you can always shop by brand.
Was this article helpful?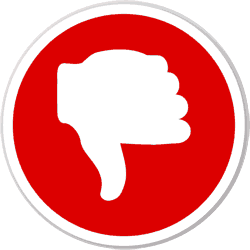 Did you find wrong information or was something missing?
We would love to hear your thoughts! (PS: We read ALL feedback)