South Korean titan Hyundai is one of the largest manufacturers in the world today. The automaker boasts a vast SUV lineup catering to a varied client base. Over the years, Hyundai has improved the quality of its vehicles, with the current lineup being some of the highest-selling in the market.
From the compact yet impressive Venue all the way to the 3-row Palisade that breathes luxury, Hyundai's SUV lineup is quite impressive to look at with minimal flaws.
That's why it gets a strong reliability rating across the board.
If you're planning to get a Hyundai SUV soon and are unsure which one to buy, this post is for you. Below we will compare the current SUVs in Hyundai's lineup.
We also have an overview here of the most reported problems with Hyundai SUVs.
Overview of the current SUVs in Hyundai's lineup
You'll have seven different SUVs to choose from in the Hyundai model lineup. While it faces a lot of competition from other automakers, Hyundai has worked hard to remain competitive and relevant in the automobile market.
For 2022, there's a new sporty Kona, the sleek IONIQ5, and other interesting SUVs you may want to know about. It's also important to mention that there are electric models and hybrid trims to choose from.
Overall, Hyundai produces many best-selling SUVs with power and capability for all your driving needs. Let's discuss the 2022 and 2023 lineup to give you a glimpse of what to expect.
1. Hyundai IONIQ 5
Of all the 2022 Hyundai SUVs, the IONIQ 5 is the most impactful.
This electric SUV took the market by a storm which was marked by the Word CR of the Year Award. The IONIQ 5 has a sleek, unique design that stands out from the competition.
It is affordable, quick, and fun to drive and has a great driving range, making it one of the best entry-level electric vehicles on the market.
It makes 168 horsepower and gets 220 miles of standard driving range.
Here are the most common Hyundai Ioniq problems.
2. Hyundai Kona
The Hyundai Kona knows how to bring fun to the driving-oriented segment. It has peppy powertrain options and a unique exterior design.
It uses a 2.0-liter four-cylinder engine to generate 147 horsepower, which is great for a subcompact SUV.
The 2022 version managed to win the Editor's Choice Award. All trims are affordable, making them a great option for many economy-conscious SUV buyers.
The Hyundai Kona is also a popular leasing model.
3. Hyundai Tucson
Another model that was thoroughly redesigned is the 2022 Tucson. It features a bold exterior with new taillights and headlights. This SUV uses a 2.5-liter four-cylinder engine to make 187 horsepower.
Tucson has excellent driving dynamics and feels more practical than its rivals. Buyers are hopeful and expect the next Tucson model years to get even better.
Check the list of known issues with the Hyundai Tucson models if you're looking to buy an older model.
4. Hyundai Palisade
The 2023 Hyundai Palisade is ranked 1 out of 22 in the mid-size SUV section by US News. This SUV shines in nearly every category and ticks all the boxes to become one of the best SUVs in the market.
It's refined, with a spacious cabin, a long list of driver assistance, standard techy features, great handling, and balance.
Palisade models feature 291 horsepower from a V6 engine paired to an eight-speed automatic transmission and can tow up to 5,000 pounds.
We also have a list of reported problems with the Hyundai Palisade models.
5. Hyundai Santa Fe
The 2023 Hyundai Santa Fe features lavish, roomy, and abundant technology. A major selling point for this SUV is its low starting price.
It will cost you $28,200 to get the base SE trim and $42,050 for the top-of-the-line Calligraphy trim.
The posh cabin is spacious and big enough for families. The base model produces 191 horsepower from a 4-cylinder engine.
However, the Santa Fe models are not without problems.
6. Hyundai Venue
The Hyundai venue can be a great addition to your collection due to its affordable price, spry driving dynamics, roomy seating space, and excellent fuel economy.
Starting at $19,000, the Venue has plenty of standard features like an 8-inch touchscreen forward collision warning, Apple CarPlay, and lane keep assist.
Its dainty proportions make it easy to drive, maneuver and park in overcrowded streets.
The Venue models also have a few issues to know about.
7. Hyundai Nexo
Like other Hyundais that mostly adopt bold styling, the 2022 Nexo's look stands out for being different. That's because it's different.
Instead of using a gasoline engine or hybrid powertrain, the Nexo is an electric SUV fueled by hydrogen. It has an impressive range of 380 miles.
It's made of a 95kWh fuel cell stack and a 40 kWh battery pack used to power an electric motor, generating 161 horsepower and 291-pound feet of torque.
If you're looking for speed, you may want to check elsewhere, as the Nexo takes a sluggish 8.4 seconds to move from zero to 60 mph.
Well, that's quicker than its main competitor—the Toyota Mirai sedan.
Check out our article for the best and worst years for the Hyundai Nexo.
8. Hyundai CX-9
The Hyundai CX-9 is a mid-size crossover SUV on the pricier end of the scale. It's for sale at around $38,000 and it's a 3-row SUV with lots of space.
Depreciation on Hyundai SUVs
We have a full overview of depreciation numbers for all Hyundai SUV models.
Hyundai is a great car brand with lots of good SUVs in the lineup and we found nothing wrong out of the ordinary.
All cars (and SUVs) depreciate over time and the Hyundai SUVs hold their value well.
Hyundai's Sub-Compact SUVs Over The Years
Hyundai Venue
1st Generation: 2020 – Now
Launching in 2020, the Hyundai Venue is the first of its kind. That means we don't have previous models to compare it to. Crafted with city life in mind, the Venue looks like a traditional old-school SUV.
It provides a wealth of helpful features, such as an 8-inch touch screen, forward collision warning, Apple CarPlay, and lane keep assist.
The 2022 Hyundai venue has a starting price of $18,900 for the base SE trim, 420,650 for the SEL, and $22,150 for the Limited trim.
One of Venus's biggest competitors is its sibling – the Hyundai Kona, and what saves the three-year-old first generation Hyundai Venue is its price tag.
It will cost you $2,000 more to get a new Kona which doesn't guarantee more space or fuel economy.
Another worthy and close competitor is the Kia Soul, which has a similar appeal to Venue. Both vehicles compete favorably for maneuverability, gas mileage, and a lengthy 10-year warranty.
Both also offer impressive seating space. Ultimately, though, the Soul brings more to the table with a zippier engine and more space cargo.
Hyundai's Compact SUVs Over The Years
Hyundai Tucson
4th Generation: 2022 – Now
3rd Generation: 2016 – 2021
2nd Generation: 2010 – 2015
1st Generation: 2005 – 2009
Hyundai Tucson's journey began in 2005. The base trim levels had a 2.0-liter four-cylinder engine with a standard five-speed transmission.
Upper trims had a 2.7 liter V6 with automatic transmission. All-wheel drive was optional, while the front wheel was standard.
However, with a few changes and redesigning throughout the years, this compact SUV is stronger, more powerful, roomier, more comfortable, and more stylish than its previous years.
US News named the 2022 Tucson as the Best Compact SUV due to its superior combination of quality and value in its class.
It was also named the best Compact SUV for families due to its high cargo and passenger space level, safety and reliability ratings, positive customer reviews, and overall family-friendly features.
With that said, this compact SUV starts at $ 25,350 for the base model. The midrange SEL goes for $26,500, while the N-Line trim goes for $30,600. You will add an extra $4,000 for the range-topping Limited Trim.
The Tucson faces significant competition from the Mazda CX-5 and the Toyota RAV4.
When it comes to price, Tucson is significantly cheaper compared to its competitors. In terms of performance, the RAV 4 is more powerful.
The Tucson and CX5 produce 187 horsepower, while the RAV 4 produces 203 horsepower. Tucson has more cargo and passenger space than its competitors. It also comes in many standard exterior colors with additional optional colors.
Hyundai's Mid-Size SUVs Over The Years
Hyundai Santa Fe
4th Generation: 2019 – now
3rd Generation: 2013 – 2018
2nd Generation: 2007 – 2012
1st Generation: 2001 – 2006
The Hyundai Santa Fe has been around for over 20 years and has undergone many significant changes over the last few years.
The newer 2023 version of the SUV provides plenty of standard useful technology like Android Auto and Apple CarPlay.
It has a lengthy warranty and a spacious cabin. With 36.4 cubic feet of cargo space, you and your family can enjoy plenty of room during weekend trips and daily commutes.
You can choose to go with the 191 horsepower from four-cylinder engine or upgrade to the 281 horsepower turbocharged four-cylinder.
The starting price is $28,200 for the SE base trim. The midlevel XRT costs $33,700, while the top trim Calligraphy costs $42,050.
The Kia Sorento is the most competitive option you may want to consider when comparing Hyundai Santa Fe with competitors.
This SUV shares many similarities with Santa Fe, making it almost impossible to know which one to choose. However, Santa Fe is roomier and slightly cheaper.
The Honda CR-V and Nissan Rogue also offer plenty of space. They're also cheaper than Santa Fe, but they both don't do well in terms of performance, power and towing capacity.
Hyundai's Full-Size SUVs Over The Years
Hyundai Palisade
1st Generation: 2020 – Now
The Hyundai Palisade is a three-row full-size SUV measuring 196.7 inches in length. This vehicle is perfect for a large family as it offers plenty of room for cargo and people with numerous cargo features.
Since its launch, the SUV has received numerous upgrades to handle off-road adventures. In 2021, the high-end calligraphy trim was introduced, and more driver assistance features were added.
The 2023 version now refreshed the exterior styling and revamped tech features.
When it comes to price, the Palisade starts at $34,950 for the base trim front wheel drive, while the mid-tier trim costs $37,950 and$46,500. The Calligraphy trim goes for $48,900.
Palisade closely competes with the Mazda Cx9, which is a three-row SUV with an upmarket cabin.
The all-wheel drive comes standard, which is an extra-cost option on the Palisade. However, the Mazda CX 9 doesn't have as much cargo room as the Palisade.
How do Hyundai's SUVs compare to the competition?
By now, you probably already know what Hyundai SUVs are known for–affordability and cargo space.
It's also safe to say they are uniquely designed, which makes them stand out from the market. That means most models can beat their competitors in various categories, such as price, performance, cargo space, and style.
The most common competitors include Mazda, Honda, Kia, Toyota, and Nissan. It's crucial to go through the features you're looking for before buying. 
Sources
Was this article helpful?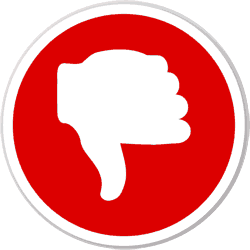 Did you find wrong information or was something missing?
We would love to hear your thoughts! (PS: We read ALL feedback)