As the automotive industry continues to push for sustainable and environmentally friendly transportation solutions, hydrogen fuel cell electric vehicles (FCEVs) have emerged as a promising option. 
Among the FCEV offerings, the Hyundai Nexo stands out for its cutting-edge technology, innovative design, and commitment to zero-emission driving. 
In this article, we will dive into the best and worst years of the Hyundai Nexo.
The Best and Worst Years for Hyundai Nexo Are:
Owing to enhanced technology, the best and most reliable Hyundai Nexo models are regarded as the newer 2022, 2021, and 2020 model years. On the other hand, older models such as the 2019 and 2018 are considered outdated and have been on the back end of several recalls – impacting overall reliability. 
What Hyundai Nexo Years Are the Most Reliable?
Reliability is a key factor that influences the purchasing decisions of prospective buyers, and it holds particular importance when considering the Hyundai Nexo. 
The Nexo embodies Hyundai's commitment to sustainable transportation, but ensuring a dependable ownership experience is equally paramount. 
In this section, we will thoroughly examine the Hyundai Nexo's reliability by identifying the model years that have established a solid reputation for dependability.
2020 Hyundai Nexo
While hydrogen fuel-cell cars have been limited in availability, the Nexo stands out as one of the best options in the market.
With 161 horsepower and 291 pound-feet of torque, the Nexo offers a satisfying driving experience, with instant torque and smooth acceleration. 
It may not be the quickest off the line, but it provides ample power for daily driving.
One of the most impressive aspects of the 2020 Nexo is its driving range. 
The base Nexo Blue model boasts an EPA-estimated range of 380 miles, while the Nexo Limited offers a range of 354 miles due to its larger wheels. This range surpasses that of most electric vehicles and even many traditional gas-powered cars. 
In terms of comfort and interior quality, the 2020 Nexo excels. 
The interior space is on par with the outgoing Hyundai Tucson, providing ample storage and comfortable seating for passengers. The Nexo's quiet and composed ride further enhances the overall driving experience.
While the Nexo's availability is limited, Hyundai provides an enticing value proposition for potential buyers. The Nexo comes well-equipped with the following standard features:
LED exterior lights

Powered and heated front seats

Android Auto and Apple CarPlay compatibility

Wireless phone charging

A power sunroof

Ventilated front seats

Krell sound system

Hyundai's Smart Park automated parking feature
In summary, with its impressive driving range, comfortable interior, strong safety features, and attractive incentives, the Nexo proves to be a standout choice in the hydrogen fuel-cell vehicle market.
2021 Hyundai Nexo
The 2021 Hyundai Nexo introduced an updated fuel cell powertrain, showcasing Hyundai's commitment to advancing FCEV technology.
In fact, the power and torque provided by the updated fuel cell powertrain are appreciated by consumers, giving drivers confidence on the road.
However, the most impressive of the standout features of the 2021 Nexo is its extended driving range. 
With a full tank of hydrogen, the Nexo can travel approximately 380 miles (611 km), making it one of the FCEVs with the longest range available. This extended range eliminates concerns about running out of fuel and allows for more convenient long-distance journeys.
The 2021 Nexo prioritizes safety by incorporating advanced features to protect occupants and prevent accidents. 
It includes a comprehensive suite of safety technologies such as:
Forward collision warning

Automatic emergency braking

Pedestrian detection

Blind-spot monitoring

Lane-keeping assist

Rear cross-traffic alert
Furthermore, the Nexo boasts a modern and aerodynamic design that blends form and function – its sleek lines and dynamic profile not only contribute to its visual appeal but also aid in aerodynamic efficiency.
Inside the cabin, high-quality materials and advanced infotainment features further enhance the overall comfort and enjoyment for all occupants.
Overall, the 2021 Hyundai Nexo excels in various aspects, making it one of the best options in the FCEV market. 
2022 Hyundai Nexo
The 2022 Hyundai Nexo presents itself as a reliable option within the model lineup, making it an appealing choice for potential buyers seeking a dependable hydrogen fuel cell electric vehicle (FCEV). 
While reliability is a key consideration for any vehicle purchase, the 2022 Nexo stands out for several reasons.
Firstly, the Nexo's solid track record in terms of reliability is supported by the Hyundai brand's reputation for manufacturing durable and long-lasting vehicles. 
Additionally, the 2022 Nexo retains most of the features from the outgoing 2021 model, which suggests that Hyundai has built upon the strengths and addressed any potential issues from previous iterations. 
Furthermore, the Nexo's reliability is bolstered by its top-notch warranty coverage. 
A limited warranty of five years or 60,000 miles

A powertrain warranty of 10 years or 100,000 miles

Complimentary maintenance coverage for three years or 36,000 miles
As seen above, Hyundai demonstrates its commitment to standing behind the Nexo and ensuring customer satisfaction.
Moreover, the 2022 Nexo benefits from its spacious cabin, which offers ample headroom, shoulder room, and legroom for both the driver and passengers. 
The use of high-quality materials and comfortable seating enhances the overall durability and longevity of the interior, making it suitable for long-term ownership.
Please also read our article about the different types of electric cars available in the USA.
What Hyundai Nexo Years Should You Avoid?
Purchasing a vehicle involves careful consideration, especially when it comes to the ever-evolving world of alternative fuel vehicles. 
However, like any car model, certain years may have specific issues or shortcomings that potential buyers should be aware of. 
In this guide, we aim to shed light on the Hyundai Nexo's model years and highlight any known concerns to help you make an informed decision.
2018 Hyundai Nexo
While the 2018 Nexo showcases advanced technology and offers several benefits, a few things could potentially contribute to its unreliability.
One significant challenge with hydrogen fuel cell vehicles, including the 2018 Nexo, is the limited availability of hydrogen fueling stations. 
Furthermore, considering that hydrogen fuel cell vehicles use complex technology, the intricate nature of this can introduce potential reliability issues, especially considering the relative novelty of hydrogen fuel cell vehicles in the market. 
Complex systems have more components that could potentially fail or require maintenance, affecting the overall reliability of the vehicle.
Furthermore, the availability of qualified service centers or technicians knowledgeable about hydrogen fuel cell technology may be limited, particularly in areas where these vehicles are less common. 
Lastly, as a 2018 model, the Hyundai Nexo may lack certain features or improvements found in more recent vehicles. These advancements may include enhanced safety systems, improved fuel efficiency, or better reliability based on lessons learned from previous models.
2019 Hyundai Nexo
The 2019 Hyundai Nexo, while featuring advanced hydrogen fuel cell technology, has faced certain reliability issues and safety concerns that have resulted in recalls. 
These recalls indicate potential problems that owners of the vehicle may have encountered, which can affect its overall reliability. 
One significant safety concern was identified in the recall issued on 2022-04-13 (Recall Number: 22V258000). This recall highlighted an issue with the hydrogen gas detection sensors in the Nexo. 
These sensors have the important role of detecting leaks in the hydrogen gas delivery system. However, in some cases, these sensors may fail to function properly, potentially failing to detect gas leaks. 
Additionally, the recall dated 2022-04-06 (Recall Number: 22V228000) further emphasized a safety concern related to the fuel system of the 2019 Hyundai Nexo. 
Specifically, the recall identified a problem with the inlet receptacle filter, which could detach after hydrogen refueling. This detachment could result in a hydrogen fuel leak, posing a significant fire and explosion risk.
Furthermore, a recall on 2020-11-30 (Recall Number: 20V748000) highlighted an issue with the Integrated Electronic Brake (IEB) system in both the 2019-2020 Nexo Fuel Cell and the 2019-2021 Kona Electric models. 
The IEB system is responsible for assisting the power brakes. However, due to the detection of abnormal sensor signals, the system may significantly reduce braking performance. 
These safety recalls raise concerns about the reliability of the 2019 Hyundai Nexo. 
While the hydrogen fuel cell technology in the Nexo represents an innovative approach to clean energy transportation, the existence of safety issues and recalls suggests that there have been reliability and quality control challenges with this particular model. 
What Are Some Typical Problems With the Hyundai Nexo Models?
As with any vehicle model, owners may encounter certain problems or concerns during the ownership of their Hyundai Nexo. 
While the Hyundai Nexo has demonstrated advancements in fuel cell technology and represents a forward-thinking approach to sustainable transportation, it's essential to be aware of some potential issues that have been reported by owners. 
Understanding these common problems can help prospective buyers and current owners effectively make informed decisions and address concerns. 
Let's explore some of the typical problems that have been associated with the Hyundai Nexo:
Hydrogen Fuel Cell System
Hydrogen Refueling Infrastructure
Fuel System Leaks
Brake System Issues
Electrical and Software Issues
Please also read our article about common issues with Hyundai SUVs for a more in-depth review. 
While these problems are worth considering, it's crucial to note that individual experiences may vary, and Hyundai continues to address reported issues through recalls and service bulletins. 
Go Back: Overview over best and worst years for all Hyundai car models.
Was this article helpful?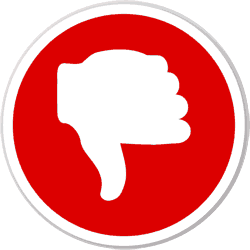 Did you find wrong information or was something missing?
We would love to hear your thoughts! (PS: We read ALL feedback)
ⓘ  The information in this article is based on data from National Highway Traffic Safety Administration (NHTSA) recall reports, consumer complaints submitted to the NHTSA, reliability ratings from J.D. Power, auto review and rating sites such as Edmunds, specialist forums, etc. We analyzed this data to provide insights into the best and worst years for these vehicle models.
---