The Hyundai Kona has made a significant impact in the compact SUV market, captivating drivers with its solid dependability. 
In this article, we identify the five best and worst Hyundai Kona years by analyzing customer reviews, industry awards, safety ratings, and reliability reports to provide valuable insights for prospective buyers. 
The Best and Worst Years for Hyundai Kona Are:
According to industry experts and consumer satisfaction ratings, the best Hyundai Kona model years are the most recent iterations from 2020, 2021 and 2022. Due to a host of reliability issues and recorded complaints, consumers should steer clear of models from 2018 and 2019.
What Hyundai Kona Years Are the Most Reliable?
When searching for a new or used vehicle, reliability is often at the top of the list of priorities. 
If you're considering the Hyundai Kona, it's essential to identify the model years that have demonstrated a track record of reliability. 
By examining historical data, owner reviews, and industry insights, we shed light on the Hyundai Kona years that stand out as the most dependable options.
2020 Hyundai Kona
Like its successors, the 2020 Hyundai Kona has established itself as a reliable model year, receiving praise from both owners and automotive experts. 
This model has garnered high ratings for reliability, showcasing its dependability and longevity over time. 
The 2020 Kona particularly stands out for its fuel-efficient engines, delivering a balance between performance and efficiency. 
This aspect appeals to buyers looking for a practical and cost-effective choice.
In terms of value for money, the 2020 Kona is compelling. It provides a range of features and capabilities at a competitive price, making it an attractive option in the subcompact SUV segment. 
This combination of affordability and quality has contributed to its popularity among buyers.
Safety is another area where the 2020 Kona excels, contributing to its reliability. 
Hyundai has equipped the vehicle with advanced safety technologies, including driver assistance features, to enhance occupant protection and promote a secure driving experience. 
According to J.D. Power, the 2020 Hyundai Kona received a reliability score of 81 out of 100, indicating a positive assessment. 
This score reflects the analysis of various factors and data related to reported issues and customer feedback, providing additional confirmation of the model's reliability.
2021 Hyundai Kona
The 2021 Hyundai Kona has proven to be a reliable model year, gaining recognition for its reliability based on customer satisfaction and available statistics. 
One of the notable strengths of the 2021 Kona is its range of powertrain options, offering flexibility to cater to different preferences and needs. 
Buyers can choose between gas, hybrid, and electric variants, allowing them to select the powertrain that aligns with their priorities: fuel efficiency, environmental consciousness, or performance.
In terms of reliability, the 2021 Kona received an above-average rating based on J.D. Power of 82 out of 100, further solidifying its reputation as a dependable vehicle. 
Beyond reliability, the 2021 Hyundai Kona has garnered positive reviews for its overall performance and features. 
It has received high overall scores and acclaim for its sporty handling, making it a fun and engaging vehicle to drive. 
The cabin also offers a spacious and comfortable environment for both the driver and passengers, enhancing the overall driving experience.
Furthermore, the 2021 Kona incorporates user-friendly technology features, ensuring convenience and connectivity while on the road.
Overall, the 2021 Hyundai Kona has demonstrated commendable reliability and received positive feedback from owners and industry experts. 
2022 Hyundai Kona
The 2022 Hyundai Kona, being a recent model year, benefits from Hyundai's ongoing efforts to improve reliability and incorporate technological advancements. 
One aspect that has garnered positive feedback is the design updates. 
The 2022 Kona features a refreshed exterior design, giving it a more modern and distinctive appearance. The interior has also seen improvements, with upgraded materials and a user-friendly layout.
Furthermore, the 2022 Hyundai Kona has received a predicted reliability score of 82 out of 100 from J.D. Power, indicating a positive outlook for its reliability. 
Enhanced safety features are another notable aspect of the 2022 Kona. 
Hyundai has prioritized safety by equipping the vehicle with advanced driver assistance systems (ADAS), such as:
Forward collision warning

Lane-keeping assist

Blind-spot monitoring
These safety technologies provide an added layer of protection for both the driver and passengers.
Another significant strength of the 2022 Kona is its range of engine options. These options allow buyers to choose a powertrain that aligns with their preferences and priorities.
While it's still early to assess the long-term reliability of the 2022 Hyundai Kona, the initial reviews and the manufacturer's commitment to continuous improvement suggest that it offers reliable performance. 
What Hyundai Kona Years Should You Avoid?
When searching for a reliable vehicle, it's crucial to be aware of specific model years that may have experienced notable issues. 
Below, we will explore the years that have been linked to significant problems and discuss the reported issues to help you make an informed decision when purchasing a Hyundai Kona.
2018 Hyundai Kona
While the 2018 Hyundai Kona received positive reviews from critics and customers, it is important to acknowledge that being a debut model, it does come with some reliability concerns. 
One of the major reported issues with the 2018 Kona is its advanced safety system, specifically the blind-spot collision warning, which has been known to shut down unexpectedly. 
This poses a significant safety risk, as drivers may rely on this feature and not visually check their blind spots before changing lanes.
Additionally, there have been reports of electrical issues, such as the radio station changing on its own. 
Another recurring problem has been the spotty connection of Hyundai's advanced features suite, the Blue Link, which can lead to difficulties connecting or error codes.
Furthermore, some owners have expressed disappointment with the Kona's fuel efficiency, stating that it does not meet the advertised mileage. Many also reported dissatisfaction with the engine's reliability.
Despite these reliability issues, the 2018 Hyundai Kona was well-received during its debut. 
It received favorable scores and rankings from critics and reputable car websites, praising its peppy performance, excellent infotainment system, and agile handling. 
However, potential buyers need to weigh the positive aspects against the reported reliability concerns before making a decision.
2019 Hyundai Kona
The 2019 Hyundai Kona, despite its positive attributes, does have some issues that potential buyers should be aware of. 
One of the main concerns reported by owners is related to the engine. 
Many individuals experienced abnormal knocking noises and a subsequent decrease in engine performance or stalling, which can pose safety risks. 
This issue led to a recall affecting thousands of vehicles from the 2018-2020 Kona and Veloster models, highlighting the seriousness of the problem.
Despite these reliability concerns, the 2019 Kona received positive feedback from reputable automotive websites. 
For example, U.S. News rated it highly, with an overall score of 8.3 out of 10, and ranked it as the top choice among 2019 Affordable Subcompact SUVs. 
Owners have praised the vehicle for its:
Maneuverability
Excellent safety features
Responsive steering
Spacious interior
Thus, while the 2019 Hyundai Kona may have its flaws, it remains a compelling option in the subcompact crossover SUV segment.
However, considering the similarities between the 2018 and 2019 Hyundai Kona models regarding engine issues, it is advisable for potential buyers to thoroughly inspect any used vehicles from these model years.
Ensuring that the engine issue has been addressed and verifying the vehicle's overall condition through a pre-purchase inspection can help mitigate any potential risks associated with these reported problems.
When considering a used 2019 Hyundai Kona, it is crucial to conduct a thorough inspection, ideally with the help of a trusted mechanic.
What Are Some Typical Problems With the Hyundai Kona Models?
As we know by now, the Hyundai Kona, known for its affordability, eye-catching design, and practicality, is a subcompact crossover SUV that offers a unique driving experience. 
However, like any other car, the Hyundai Kona has its fair share of problems that some owners have reported. 
Here are some of the most typical problems that Hyundai Kona owners have experienced:
Engine problems
Problems with the airbags
Problems with the electrical system
Problems with the transmission
Forward collision avoidance (FCA) system malfunction
Low gas mileage and battery problems
Oil burning issues
Please also read our article about the Hyundai Kona, where we thoroughly examine some of the common issues with this vehicle.
It's important to note that these problems reported by some Hyundai Kona owners may not be representative of every vehicle in the model line. 
However, if you own a Hyundai Kona and experience any of these issues, it's recommended to seek assistance from a Hyundai dealer or authorized service center to diagnose and address the problems accordingly.
Go Back: Overview over best and worst years for all Hyundai car models.
Was this article helpful?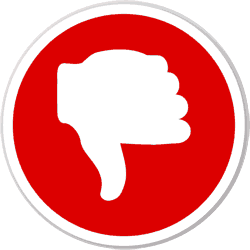 Did you find wrong information or was something missing?
We would love to hear your thoughts! (PS: We read ALL feedback)
ⓘ  The information in this article is based on data from National Highway Traffic Safety Administration (NHTSA) recall reports, consumer complaints submitted to the NHTSA, reliability ratings from J.D. Power, auto review and rating sites such as Edmunds, specialist forums, etc. We analyzed this data to provide insights into the best and worst years for these vehicle models.
---