The Chevy Equinox is a crossover SUV first released in 2004.
As a crossover, it offers all the drivability of a car combined with the greater power of an SUV, with a towing capacity that ranges between 1,000 and 3,500 pounds.
In the list below, find our breakdown of each Equinox model's towing capacity by model year and specification.
First Generation: 2005 – 2009
2005 – 2007 3.4 L Engine
The first models of the Equinox all came with a 3.4 L V6 engine that offered 185 horsepower. This gave them a consistent towing capacity of 3,500 pounds between 2005 and 2007.
Chevy offered only two trims to start out:
the base model LS
and a more premium LT.
We still see lots of these on the road which shows that the Chevrolet Equinox lasts long.
2008 – 2009 3.4 L & 3.6 L Engines
In 2008, Chevy expanded its engine options, offering a Sport (SS) trim with a 3.6 liter engine alongside the 3.4 liter.
While horsepower was bumped up to 264, the Sport models shared the same tow capacity as the other trims, at a maximum of 3,500 pounds.
You can see the best and worst years for the Chevrolet Equinox – important if you're looking at an older model.
Second Generation: 2010 – 2017
2010 – 2012 2.4 L Engine
The second generation of Equinoxes had tow capacities that varied by engine size, but from 2010 until 2017, the 2.4 liter L4 model remained the standard offering. 
It had a maximum capacity of 1,500 pounds for both front-wheel drive and all-wheel drive.
Chevy also expanded its trim offerings further, offering four in total:
For the second generation, however, tow capacity was the same regardless of trim.
We also saw some problems with the pistons on the 2010 and 2017 models. Here's a full list of known problems with the Chevrolet Equinox models.
2010 – 2012 3.0 L Engine
The larger engine option from 2010 to 2012 offered a significantly higher towing capacity of 3,500 pounds.
This capacity held for both drivetrain options.
2013 – 2017 3.6 L Engine
The V6 engine was raised from 3.0 to 3.6 liters starting in 2013, but the standard towing capacity of 3,500 pounds remained the same across drivetrains.
Third Generation: 2018 – current
2018 – 2023 1.5 L Engine
The standard engine for the most recent generation was a 1.5 liter, four-cylinder turbo engine offering 170 horsepower.
It provided drivers with a towing capacity of 1,500* pounds.
2018 – 2020 1.6 L Diesel Engine
For the earlier years of the most recent generation, Chevy began offering a diesel engine option. The diesel engine did not prove a lasting value for the brand, however, as it was discontinued after 2020.
The maximum tow capacity of the diesel engine was the same as for the 1.5 liter gasoline, at 1,500* pounds.
2018 – 2020 2.0 L Engine
The 2.0 liter turbo engine was available only for the LT and Premier trim levels between 2018 and 2020. Models with this engine had a maximum tow limit of 1,500* pounds for all drivetrains.
The 2.0 liter gas engine also came with an optional trailer outfitting package which raised the towing capacity to 3,505* pounds.
The package increased capacity by providing drivers with a heavy-duty cooling system along with a maximum strength trailer hitch.
2024 Equinox EV
Chevy is also planning to release a fully battery-powered version of the Equinox for the upcoming 2024 model year. The vehicle's specifications boast an impressive 210 hp and a 250 mile range for the front-wheel drive version, and 290 hp and a 280 mile range for the all-wheel drive.
It appears that only the all-wheel drive option will be approved for towing, with a mid-range capacity of 1,500* pounds.
*Note: For this generation, Chevy stated that if drivers plan to tow a trailer that doesn't have a separate braking system, the maximum towing capacity will be reduced to 1,000 pounds regardless of engine type.
How Big a Boat Can a Chevy Equinox Tow?
The biggest boat that you can tow with your Equinox will depend on your model. If you have a vehicle from the first two generations with a larger engine size, you will likely be able to tow a boat weighing up to between 2,000 and 2,500 pounds. Examples include small- to medium-sized fishing boats and sailboats.
If your Equinox's towing capacity is on the lower end, you'll likely be limited to boats weighing less than 1,000 pounds.
This includes:
small sailboats,
skiffs,
fishing boats,
jet skis,
paddle boats,
and kayaks.
Boat trailers can weigh between 200 and 1,000 pounds, so remember to account for the added weight in your towing capacity. 
You'll also want to include the weight of gas, if your tank is full (typically about 6 pounds per gallon). The weight of your boat with a full tank is commonly referred to as its 'wet weight'.
Also add in the weight of any extra gear you're transporting, including:
food,
soundsystems,
water toys
surfboards
– and passengers!
How Big a Camper Can a Chevy Equinox Tow?
Again, the size of the camper you can tow will vary based on your model. If your vehicle has a 3,500 tow capacity, you may be able to tow a trailer that weighs up to 3,000 pounds. This limit will give you a good range of small- to mid-sized campers to choose from.
If your vehicle's tow capacity is at the lower 1,500 pound level, you'll be a bit more limited. However, there's still a variety of lightweight trailers that come in weighing under 1,000 pounds, ranging from pop-up campers to pyramid trailers.
Whether you're going for maximum space for a luxe camping experience or are looking for a small, tough off-road camper, the Equinox should have you covered.
It's a good idea to budget 500 to 1,000 pounds under your towing limit to ensure room for your cargo, such as:
camping equipment,
water,
food,
and fuel.
Tips for Safe Towing With Your Equinox
Knowing your capacity is always the first step to towing safely. If you want to be extra certain that you have the right capacity for your vehicle, you can always check your owner's manual and even talk to your dealership for more details.
Here are a few other guidelines you'll want to follow if you're towing for the first time:
Trailer brakes: For the latest generation, Chevy advises not to tow above 1,000 pounds if your trailer is lacking a braking system. This is a good rule of thumb to follow, even if your vehicle is from before 2018. A separate braking system on your trailer relieves some stress from your vehicle's brakes, and can help to reduce braking times.
Hitching your trailer: Attach your trailer to your car's trailer hitch before loading up your cargo. This makes hitching easier, and allows the weight you add to settle into the attachment.
Loading cargo: Secure all cargo to avoid having it shift around while driving. If possible, try to distribute the weight in your trailer so that 60% is towards the front and 40% is towards the back.
Trailer hitch classes: Ensure that you're using the correct trailer hitch for the weight of your trailer. A Class I hitch is suitable for trailers under 2,000 pounds, while a Class II will be needed for those weighing up to 3,500 pounds.
Trailer tongue: You'll also want to make sure that your trailer tongue is not overweight. Typically, the maximum tongue weight is 10 – 15% of the maximum towing capacity.
Trailer clearance: Double check your trailer's clearance height before going on any trips.
Acceleration: When driving, allow extra time to change speeds. It's important to remember that braking will take a longer distance with the more weight you tow.
Reversing: Backing up while towing is a learned skill. If you can, take some time to practice reversing once your trailer is attached, ideally with someone to help guide you around blind spots.
Sway control: You may also want to look into getting a sway control device to help cut down on fishtailing due to wind or lane-shifting.
Sources
– New 2024 Chevrolet Equinox EV Starts at $30,000
Was this article helpful?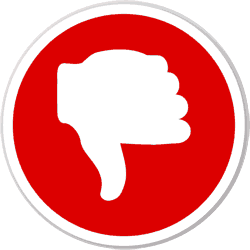 Did you find wrong information or was something missing?
We would love to hear your thoughts! (PS: We read ALL feedback)