The Chevrolet Trax is one of GM'S crossover SUV offerings and has been in production since 2013.
It launched in the United States in 2015 and has seen consistent growth in sales year after year. The vehicle enjoys fairly decent reviews and ratings across auto platforms and is often praised for its maneuverability and compactness.
This article is a compilation of some of the most important information about the Trax's longevity. Let's get cracking.
Before we start, make sure you read our list of most common complaints with the Chevy Trax models.
Here is the short answer to how long the Chevrolet Trax lasts:
The Chevrolet Trax has a great chance of reaching 150,000 to 200,000 miles if you maintain it properly and use it carefully. If you are like the average driver who covers an average of 15,000 miles per year, that's about 10 to 13 years of life service from the Trax.
How Many Miles Can You Expect From the Chevrolet Trax?
The Chevrolet Trax hasn't been around long enough for us to get information about durability from long-term owners. However, the Trax's efficiency and reliability as reported by current owners point to an expected lifespan of 150,000 to 200,000 miles.
To get to that level, however, owners would need to care for it as much as they can. We are talking about regular maintenance, gentle and fair usage, periodic oil changes, and following other recommendations in the car manual.
How Soon Should You Expect Rust on a Chevrolet Trax?
Recent Chevrolet vehicles, including the Chevrolet Trax, are very well equipped to resist corrosion and rust.
The vehicle comes with a warranty that covers the metal components on the body against corrosion for the first 36,000 miles, which is about two to three years.
We have a full list here of the best and worst Chevy Trax years.
The Trax also comes with rust-through protection that lasts for 100,000 miles, which is about six years.
Chevrolet strongly warns against any further attempts at rust protection within the warranty duration. However, if you have an old, used Trax on your hands, you may want to try undercoating and rust proofing.
Areas to focus on include the car's undercarriage, door bottoms, hatch, and front lips of the hood. One owner also advised drilling and spraying the sills as well.
Many owners attest to the efficiency of these options, and you'll find it helpful, especially if you often drive on salted roads.
In addition to that, it is also very vital that you wash your Trax regularly to get rid of salt and other corrosive particles.
How Long Do Chevrolet Trax Last Compared To Similar Models?
The Chevrolet Trax probably wouldn't be regarded as one of the top crossover SUVs, at least not yet. However, it holds its own in the area of longevity, with an expected mileage of 200,000 miles. Let's see how it stacks up against some of the best vehicles in its class.
Chevrolet Trax Vs. Mazda CX-30
The Mazda CX-30 is a subcompact crossover SUV that debuted in 2019 and is one of the top-rated subcompacts in the market.
Besides its many accolades and top safety recognition by the IIHS, the CX-30 is also expected to hit 150,000 to 200,000 miles. That is the same range as the Chevrolet Trax, making them even in the durability department.
However, the Mazda CX-30, for all of its quality and elegance, is slightly less reliable than the Chevy Trax. The Trax notched a reliability rating of 86/100, a little more than the CX-30's 82/100 on J.D. Power.
Both vehicles are great options, but the Mazda CX-30 offers more in more areas, making it the better pick overall.
Chevrolet Trax Vs. Hyundai Kona
The Hyundai Kona debuted in the American market at the end of 2017 and garnered rave reviews. Its turbocharged engine and stellar safety features are very well complemented with an expected lifespan of 150,000 to 200,000 miles.
While it is similar to the Chevrolet Trax in terms of longevity, there are variations in their reliability ratings. On J.D. Power, the Chevrolet Trax received a reliability score of 85 out of 100, which dwarfs the Hyundai Kona's reliability score of 81.
Truth is, the Chevrolet Trax is the more reliable car by all indications, but the Hyundai Kona is the more excellent option overall.
Chevrolet Trax Vs. Honda HR-V
The Honda HR-V went on sale in the United States in 2015 as a 2016 model. Since then, it has gotten itself a place among the best subcompact crossover SUVs on the market.
Besides its great fuel economy estimates and excellent cargo space, the Honda HR-V is also slated to last up to 200,000 miles. That's similar to the Chevrolet Trax's expected lifespan, putting them on par in that area.
According to J.D. Power, the Honda HR-V has a reliability rating of 78, which is low compared to the Chevy Trax's 85. The Chevrolet Trax appears to be the more reliable option of the two. However, those who prioritize in-car entertainment and cargo space may prefer the Honda HR-V.
Read more: How Long Do Honda HR-V Last? (Solved & Explained!)
How Reliable Is a Chevrolet Trax?
Our research showed clearly that the Chevrolet Trax is one of the most reliable vehicles in its class.
On RepairPal, the Chevrolet Trax received a 4.0 out of 5 reliability score and was ranked 6th out of 7 subcompact SUVs.
J.D. Power gives the 2021 Chevrolet Trax a quality and reliability rating of 85 out of 100. The Chevrolet Trax also ranked #5 on its list of top consumer-rated SUVs.
The Chevrolet Trax has been praised for its reliability in areas such as body hardware, transmission, and electronics. However, complaints about its reliability often spring up in areas related to suspension, brakes, and the fuel system, amongst others.
The Best and Worst Model Years of the Chevrolet Trax
The Chevrolet Trax has been on sale for every model year since 2015. As with most other cars, the Chevrolet Trax has had some good and mediocre years.
Let's take a look at some cold facts.
On CarComplaints, the Chevrolet Trax has received multiple complaints, mostly about its air-conditioning and heater.
The 2016 Chevy Trax received the most complaints, with 37, and it was also named the worst model year. Meanwhile, the 2015 Chevy Trax follows closely with 27 complaints, making it the second-worst Trax model so far.
With total complaints of 5 and 2, respectively, the 2018 and 2019 models have the fewest complaints on the platform. The 2020 and 2021 model years haven't yet received any complaints on the CarComplaints platform so far.
Chevrolet Trax also received 430 problems on Carproblemzoo across 6 model years. The 2017 Trax has the most complaints with 106, and the 2016 model year is next on the list with 103 complaints. Additionally, the 2020 and 2018 Trax have the fewest complaints, with 14 and 64 so far.
On cars.com, the 2021 and 2018 Chevy Trax have the best ratings, with 4.7 and 4.6, respectively. The 2015 Trax is the worst-rated model on the platform with 4.2.
Related: Chevrolet Trax In Snow & Winter Driving? (Explained)
What About Recalls For These Models?
The Chevrolet Trax has had several complaints over the years which have warranted recalls across its model years. Below is a list of recalls for each model year:
2015: 7
2016: 5
2017: 3
2018: 2
2019: 2
The 2015 Chevrolet Trax has the most recalls with 7, while the 2018 and 2019 models have the fewest with 2.
No recalls have been issued for the 2020 and 2021 models yet.
Chevrolet Trax Models Year List
Here are all the model years for the Chevrolet Trax to date:
2015 Chevrolet Trax
2016 Chevrolet Trax
2017 Chevrolet Trax
2018 Chevrolet Trax
2019 Chevrolet Trax
2020 Chevrolet Trax
2021 Chevrolet Trax
Are Chevrolet Trax Expensive to Maintain?
RepairPal estimates an average annual maintenance cost of $488 for the Chevrolet Trax. Compared to the $651 cost for the average vehicle, the Chevrolet Trax is very cheap to maintain.
However, the Chevrolet Trax is more expensive to maintain than previously mentioned competitors like the Mazda CX-30 ($462) and the Honda HR-V ($301).
CarEdge also estimates $8,512 as maintenance costs for the Chevrolet Trax in its first 10 years.
You should also be reading our article which talks about How Long Do Chevrolet City Expresses Last?
How Long Do the Brakes Last?
The Chevrolet Trax brakes are expected to last between 30,000 to 70,000 miles. It largely depends on your driving habits and how often you brake. If you are usually stuck in traffic, we advise getting your brakes inspected frequently.
Signs of bad brakes include burning odor, grinding sound, and odd response, amongst others. If you notice any of these strange signs, you might need to replace your brakes.
How Long Do the Tires Last?
The Chevrolet Trax tires can stay on for about 30,000 to 60,000 miles. However, we visited a Trax forum and found that a number of owners complained of faulty tires as early as 20,000 miles.
Truth is, the longevity of tires mostly depends on driving habits and maintenance. Maintenance activities for your tires include frequent tire rotations and proper inflation.
How Long Do the Transmissions Last?
The Chevy Trax transmissions can last for at least 100,000 miles. It could very well last longer than that if you carry out maintenance activities. 
How Long Do the Spark Plugs Last?
The spark plugs on the Chevy Trax can last up to 100,000 miles before needing a replacement. However, some experts advise replacing the spark plugs once it crosses 97,500 miles to avoid being caught unawares.
Read more: 11 Chevrolet Trax Facts & Statistics You Should Know
What About Insurance Cost?
According to Insuraviz, it costs an average of $1,342 annually to secure an insurance plan for the Chevrolet Trax.
CarEdge also estimates about $1,412 as the average annual insurance cost for the Chevy Trax.
The costs often vary depending on the insurance company's rates and location.
Tips to Prolong the Life of Your Chevrolet Trax
Below are tips that can ensure your Chevy Trax lasts for much longer:
Have a scheduled maintenance plan for the vehicle
Carry out routine inspections which would help you detect problems faster
Rotate the tires as recommended in your service manual
Change the oils, filters, and fluids as recommended by experts/service manual
Use an authorized repair shop and Chevrolet-literate mechanics.
Was this article helpful?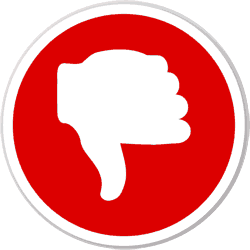 Did you find wrong information or was something missing?
We would love to hear your thoughts! (PS: We read ALL feedback)