The Suburban is one of the oldest vehicles produced by Chevrolet.
It is a full-size SUV with massive commercial and critical success over the years. It is also the first vehicle to receive a star on the Hollywood Walk of Fame.
A lot can be said about the Suburban's fame, quality, and immense popularity, but how about its durability? Let's do some digging.
Check our list of the most common issues with Chevy Suburbans here.
Here is the short answer to how long the Chevrolet Suburban lasts:
The Chevrolet Suburban is one of the longest-lasting vehicles and boasts a lifetime mileage of 200,000 to 300,000 miles. If you drive 15,000 miles annually, you can get at least 13 years of service from the Chevrolet Suburban with proper maintenance.
How Many Miles Can You Expect From a Chevrolet Suburban?
The Chevrolet Suburban has a lot of strengths, and durability is one of them.
On a list of longest-lasting vehicles published by iSeeCars in 2019, the Chevrolet Suburban ranked 4th. The list further revealed that 5.1% of Suburbans reached 200,000 miles.
However, make sure to check our list of the best and worst years for Chevy Suburban.
Given the Chevrolet Suburban's long history, it wasn't a surprise to find Suburban owners on forums who have managed up to 300,000 miles. This, however, isn't a result of sheer luck but relentless maintenance.
How Soon Should You Expect Rust on a Chevrolet Suburban?
The Chevrolet Suburban, especially new models, often stays rust-free for 6-10 years.
In addition to that, they come with a warranty covering corrosion for 3 years and rust for 6 years.
However, if you buy a much older model, you may need to consider alternative options immediately. That's because old (especially pre 2010s) Suburban models are very susceptible to rust. Owners of these models advise trying options like undercoating and rustproofing with fluid film.
You should also wash your Suburban regularly, especially if you live in Salt Belt regions with heavily salted roads. Washing the vehicle on the reg will eliminate salt particles and other toxic particles that could promote rust.
How Long Do Chevrolet Suburbans Last Compared  to Similar Models?
The Chevrolet Suburban has made a legendary name for itself, thanks to its impressive and consistent quality. In addition to that, it boasts an incredible lifetime mileage of 200,000 to 300,000 miles. Let's see how it stacks up against some of its competitors in the full-size SUV class.
Chevrolet Suburban vs. Nissan Armada
Nissan launched the Nissan Armada in the U.S. in 2003 for the 2004 model year. It has since become one of the top large SUVs in the market thanks to its massive towing capacity and offroading abilities.
Much like the Suburban, the Armada can also last up to 300,000 miles when it is maintained sufficiently. While it hasn't had the honor of being named on iSeeCars' list like the Suburban, testimonies have shown that the Armada is just as durable.
The Nissan Armada is also considered the more reliable vehicle by J.D. Power. The 2021 model notched a massive reliability score of 91 on the platform, surpassing the Suburban's 83. That gives the Armada an edge in this comparison.
However, if we consider overall vehicle quality, efficiency and trustworthiness, the Suburban takes the lead.
Chevrolet Suburban vs. Ford Expedition
The Ford Expedition made its debut in the 1997 model year as a three-row full-size SUV. Its overwhelmingly positive reception amongst owners and critics is testament to its excellence and elegance.
Like the Suburban, the Expedition also made iSeeCars' 2019 list of vehicles likely to reach 200,000 miles. It is slated to serve owners for 200,000 to 300,000 miles, subject to proper maintenance.
While the Suburban and the Expedition have similar longevity numbers, they are not equally reliable, according to some critics. J.D. Power gave the 2021 Expedition a reliability score of 76, which is a lot lower than the 2021 Chevrolet Suburban's 83.
When you throw overall quality into the mix, our research showed that the Ford Expedition gains a slight edge in that area.
Read more: How Long Do Ford Expeditions Last? (8 Important Facts)
Chevrolet Suburban Vs. Toyota Sequoia
The Toyota Sequoia is known for its powerful towing capacity and a rugged exterior that beefs up its off-road résumé. It also offers excellent durability with an estimated lifetime mileage of 200,000 to 300,00 miles, the same as the Suburban.
The Suburban and Sequoia have consistently made iSeeCars' list over the years, with the latter ranking in the top 2 a few times.
They are both well-matched in longevity, but J.D. Power deems the Sequoia the more reliable vehicle. The 2021 Sequoia has a reliability score of 84/100 on the platform, narrowly edging the Suburban's 83.
However, the Chevrolet Suburban enjoys a better overall reception from critics and owners alike, giving it the upper hand, if you will.
Read more: How Long Do Toyota Sequoia Last? (Solved & Explained!)
How Reliable Is A Chevrolet Suburban?
The Suburban may not be the most reliable vehicle in its class, but it has a very decent degree of reliability.
RepairPal gives it the 2021 model a 3.0 out of 5.0 reliability score, which is barely above average. The vehicle's annual repair costs was among the few factors that handed it a below excellent grade on the platform.
J.D. Power, however, appears to be more enthusiastic, giving the Suburban a reliability rating of 83 out of 100.
WithClutch awards the Chevrolet Suburban a great reliability rating of 60.7, which is higher than the average overall rating (57).
The Best and Worst Model Years of the Chevrolet Suburban
The Chevrolet Suburban has been around for a long time, and it has had its very good and very mediocre years. Let's have a look at some of the best and worst model years.
On CarComplaints, there are 1,147 complaints on record for the Chevrolet Suburban so far. The 2007 Chevrolet Suburban has the most overall complaints with 353, while the 2004 Chevy Suburban follows it with 133 complaints on record.
Despite not having the most overall complaints, CarComplaints named the 2009 Chevy Suburban as the worst Suburban model.
The 2009 model received only 44 complaints but has a much higher repair cost than other models. It also had more problems at lower mileages.
The 2017 model has only 2 complaints on the platform, while the 2018-2021 models have received no complaints.
On Carproblemzoo, the Chevy Suburban received no less than 7,175 complaints across 26 model years. The 1999 Chevy Suburban leads the way with 726 reported problems. The 2001 and 2007 models come up next with 581 and 542, respectively.
Models with the fewest problems on the platform include 2014 (59), 2018 (29), 2020 (10), and 2021 (8). Also, the most commonly reported problem on the platform is associated with the service brakes, with 1,497 reports so far.
On cars.com, the 2018 Chevrolet Suburban remains the top-rated model, with a 4.9 rating from 44 reviews. Sitting next to it at the top are the 2014 and the 2020 models, both of which received a 4.8 rating on the platform.
Related: Chevrolet Suburban In Snow & Winter Driving? (Explained)
What About Recalls for These Models?
The Chevrolet Suburban has received several recalls across decades of its history. Here is a list of every recalled Suburban model:
1981: 1
1982: 1
1988: 3
1989: 3
1990: 3
1991:3
1992: 3
1994: 3
1995: 6
1996: 3
1997: 2
1998: 2
1999: 1
2000: 9
2001: 6
2002: 2
2003: 5
2004: 4
2005: 6
2006: 1
2007: 2
2008: 2
2009: 2
2011: 1
2012: 2
2013: 3
2014: 2
2015: 16
2016: 12
2017: 8
2018: 5
2019: 4
2020: 4
2021: 6
The 2015 Chevrolet Suburban has the most recalls of all the models with 16.
Chevrolet Suburban Model Year List
Below is a list of model years and generations of the Chevy Suburban:
First Generation (1935-1940)
Second Generation (1942-946)
Third Generation (1947-1954)
Fourth Generation (1955-1959)
Fifth Generation (1960-1966)
Sixth Generation (1967-1972)
Seventh Generation (1973-1991)
Eighth Generation (1992-1999)
Ninth Generation (2000-2006)
Tenth Generation (2007-2014)
Eleventh Generation (2015-2020)
Twelfth Generation (2021-Present)
Related: 11 Chevrolet Suburban Facts & Statistics You Should Know
Are Chevrolet Suburbans Expensive to Maintain?
One downside of owning a Chevrolet Suburban is that it is expensive to maintain. According to CarEdge, maintenance and repairs for the Chevy Suburban will cost about $9,306 within the first decade.
RepairPal estimates $821 as the Suburban's average annual maintenance cost. This is higher than the $784 average for full-size SUVs and $652 average for all vehicle models.
The Suburban is also more expensive to maintain than competitors like the Toyota Sequoia ($642) and the Nissan Armada ($550).
How Long Do the Brakes Last?
Owners of the Chevy Suburban will get between 30,000 to 70,000 miles of service from the brakes. Driving habits and road conditions are some of the major determinants of the brakes' longevity.
Signs that you need to have your brakes replaced include burning odor, screeching sound, and grinding noise, amongst others. If you notice anything unusual, we advise having it checked by an expert.
How Long Do the Tires Last?
The Chevrolet Suburban tires can last anywhere between 60,000 to 75,000 miles, which is about 4 to 5 years if you drive an average of 15k miles per year. You can make your tires last longer with maintenance activities like tire rotation and proper inflation.
How Long Do the Transmissions Last?
According to Transmissionrepaircostguide, the Chevrolet Suburban transmission can last between 130,000 to 220,000 miles. It all depends on how gently you drive and how well you maintain the transmission.
How Long Do the Spark Plugs Last?
The Chevrolet Suburban's spark plugs can last for as long as 100,000 miles. However, some experts advise replacing the spark plugs once it hits 80,000 miles.
What About Insurance Cost?
According to Insuraviz, getting insurance for the Chevrolet Suburban will cost you an average of $1,648 annually and about $137 monthly. CarEdge also estimates about $1,628 per year.
The costs will vary depending on factors such as your driving records, region, and the insurer's rates.
Tips to Prolong the Life of Your Chevrolet Suburban
Below are tips that can help your Chevrolet Suburban last even longer:
Take care of issues immediately they arise
Rotate your tires regularly
Carry out regular inspection of your vehicle's components
Report every oddity as soon as you notice it.
Have a trusted auto mechanic
Was this article helpful?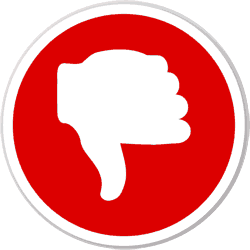 Did you find wrong information or was something missing?
We would love to hear your thoughts! (PS: We read ALL feedback)