Pick-up trucks are an amazing class of vehicles with a level of versatility that trumps most of the other classes.
And their quality is well appreciated in the U.S. and around the world. That explains why a pick-up truck has been the best-selling vehicle in the county for several years running. 
In recent times, there have been arguments about whether diesel pick-up trucks are more efficient than gas counterparts.
We have also seen these arguments evolve into the effectiveness of either option for road trips. 
Considering that, this article will focus on diesel pick-up trucks to determine whether they are good for road trips.
Are Diesel Pick-up Trucks Are Good for Road Trips?
Diesel pick-up trucks are great for road trips, primarily because of their stellar fuel efficiency alongside a reliable engine. Besides their fuel economy, most diesel pickups feature almost the same creature comforts you'll find in their petrol equivalents.
How Comfortable Is a Diesel Pick-up Truck for Long-distance Road Trips?
Diesel pick-up trucks afford owners a great deal of comfort during extended road trips. For example, the diesel variants of the GMC 2500 and GMC 3500 have an Independent front suspension (IFS) that makes for a comfortable ride. 
The diesel options of the RAM HD also boast a spacious interior with a prevalent aura of comfort and quietness. 
Another example is the Ford F-250/F-350, which despite its immense engine power, boasts a quiet steel in the firewall that makes the cabin serene and comfortable
Not to mention its spacious interior, comfy seats and tons of sophisticated infotainment features that leave no breathing space for boredom. 
How Much Stuff Can You Pack in the Trunk of a Diesel Pick-up Truck?
Most pick-up trucks, regardless of whether they are gas-powered or diesel-powered, have a ton of cargo space.
The exterior build already tells you that much, so space has never been a problem for pick-up trucks even if they are diesel-powered. 
For example, the diesel-powered GMC 2500/3500HD has a massive cargo space of 76.3 cubic-ft.
Adding the seat area makes it 83.5 cubic-ft space. With that, you can fit in as many suitcases as you want and there would still be a ton of space for other stuff. 
Similarly, the RAM HD diesel variants boast up to 74.5 cubic-ft of cargo space depending on the bed. You can fit in multiple luggage, and tons of other necessaries for your road trip. 
Does It Have GPS Built-in?
Every diesel-powered truck produced in this age and time comes with an effective GPS system. 
For instance, diesel-powered RAM trucks have a GPS system with features like the UConnect Navigation and Sirius SM Traffic plus.
These features work as one and they help to avoid traffic congestion, road closures and wrong turnings.
Can You Drive Cross-country in a Diesel Pick-up Truck?
Diesel-powered pick-up trucks are great for cross-country road trips. Not only do they have a better fuel economy than their gas counterparts, they are also faster, more rugged and more reliable. 
In addition, diesel engines also last between 350,000-500,000 miles, which means they can handle cross-country trips just fine.
How Reliable Is a Diesel Pick-up Truck Over Long Distances?
Like we mentioned before, diesel engines can last up to 500,000 miles when properly maintained. The engines are rugged and reliable and are less likely to break down during long-distance trips. 
Before starting the trip, conduct the routine checks and make sure everything is airtight.
Once you have done that, there is little to zero chance your diesel truck will break down and hang you out to dry. 
Related: GMC Sierra Problems: 8 Common Issues (Explained)
How Long Can a Pick-up Truck Drive With No Breaks?
Pick-up trucks have a considerable level of power and endurance and they can usually be driven for as long as is necessary.
However, there are laws that mandate truck drivers to not exceed 11-hour drives at once within a 14-hour period. 
Also, if your road trip is leisurely, we advise taking a break from the wheels every four hours at the very least. Not because the engine can't go beyond that, but because you need to de-stress; we all do.
Does a Diesel Pick-up Truck Offer Good Mileage Over Long Distances?
Pick-up trucks generally do not have great gas mileage and that has always been one of their major downsides.
However, experts say that diesel-powered engines trucks enjoy a much better fuel economy than their gas-powered counterparts. 
For example, the diesel-powered 2WD Chevy Silverado enjoys 23 MPG in the city and 33 MPG on the highway. That's way better than what you get on most of the other pick-up trucks. 
The RAM 1500 diesel variant also delivers up to 22 MPG in the city and 32 MPG on the highway. 
These are excellent, unprecedented fuel economy numbers for pick-up trucks and the diesel engine contributes greatly to that.
So, if you are taking a pick-up truck on a long-distance trip, a diesel-powered variant will be a lot more fuel-efficient without question. 
Related: How Long Do Dodge Ram 1500s Last? (9 Questions Answered)
How Many People Can Comfortably Go on a Road Trip in a Diesel Pick-up Truck?
The average diesel full-size pickup truck can seat up to six people comfortably. However, mid-size pick-up trucks can only take five people for lack of a bench seat. 
That means you can take a entire family of four and maybe a friend or two along with you on a road trip in your preferred diesel pick-up truck.
Not only will your folks sit comfortably, they will have more than enough space for their luggage and other stuff.  
What Are the Best Cars for Long Road Trips?
You can take pretty much any car on a road trip. However, some cars just fit the road trip bill and will make the experience a lot more memorable. Below are some of them:
Honda Accord
The Honda Accord is one of the most popular car models in the world.
Amongst many other things, the Accord is renowned for its performance on long trips. That's all thanks to features like a 16.7 cubic-ft trunk space, optional heated seats and comfortable seats, to mention a few. 
Kia Soul
The Kia Soul is one of the most renowned car models and has also gained quite the reputation for its performance on long-distance journeys.
It has comfortable seats plus a 24.2 cubic ft of trunk space (61.3 cubic ft when the seats are  folded down).
It also boasts class-topping fuel economy, a massive engine and an array of infotainment features to get you going. 
Related: Are Kia Souls Good For Road Trips? (Explained)
Nissan Altima
The Nissan Altima is Nissan's most popular mid-size car and one of the most recognizable Nissan models. It is the quintessential car for road trips thanks to its roomy interior and great fuel economy. 
Not to mention the 15.4 cubic-ft of cargo space with a unique low and wide opening that makes luggage packing and removal less difficult. 
Chevrolet Corvette
A great GPS system, decent trunk space for a sports car, and comfortable seats are amongst the features that make the Corvette perfect for road trips.
Not to mention the speed, breezy engine and great fuel economy.
Mazda MX-5 Miata
The Mazda MX-5 Miata is easily the most exciting iteration of the iconic Mazda series. It is excellent for road trips thanks to its speed, nimble handling, comfortable seats and decent gas mileage. 
You also get a convertible top in case you need to soak in the prevalent aura at any point in your journey. 
Honda Element
The Honda Element has a unique-looking exterior that gives off the road trip vibe on first look. And with features like a roomy cargo space, off-road capabilities and versatile seats, it lives up to the billing. 
RAM 1500
The diesel variant of the RAM 1500 is arguably the best pick-up truck for long-distance road trips.
Besides its impressive fuel economy, it also boasts a slew of tech and infotainment features, a spacious interior with enough leg room and reliable engines. 
Was this article helpful?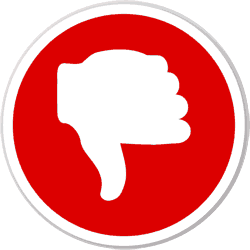 Did you find wrong information or was something missing?
We would love to hear your thoughts! (PS: We read ALL feedback)