The Jeep Patriot is a compact crossover SUV that featured as part of the elite Jeep brand between 2006 and 2016. After its discontinuation in the 2017 model year, it had racked up over 730,000 in total units sold. 
Amongst other things, the Jeep Patriot was renowned for its reliability, affordability, and stellar off-road capabilities.
The question before us is whether they are good for road trips and this article hopes to answer that with all the facts and details necessary. 
Check also: Most-common problems with Jeep Patriots.
Here's the Short Answer to Whether Jeep Patriots Are Good for Road Trips?
Jeep Patriots, like most Jeep models, are good for road trips thanks to their reliability, decent off-road abilities and space, amongst others. If you can live with the basic infotainment system and lack of tech generally, the Patriot is ideal for road tripping.
How Comfortable Is a Jeep Patriot for a Long-distance Road Trip?
The Jeep Patriot is a compact crossover SUV, which means it can seat an entire nuclear family depending on the size.
To be more specific, the last model of the Jeep Patriot will seat five people comfortably and there is enough headroom and legroom for tall occupants.
It also has standard cloth upholstery with optional heated and leather seats to provide much-needed warmth during long trips. 
The Jeep Patriot also has basic infotainment features like Bluetooth, CD Player and a simple climate control system. 
Truth is, a lot of other SUVs will do much better than the Jeep Patriot, but given these features, it'd certainly hold its own in terms of comfort and warmth. 
How Much Stuff Can You Pack in the Trunk of a Jeep Patriot?
The Jeep Patriot has a decent cargo space with 23 cubic-ft behind the rear seats and 53.5 cubic-ft when the seats are folded. That's enough space for luggage, boxes and other things you may want to take along for the trip. 
Again, we must mention that, compared to other compact crossover SUVs, the cargo space is not outstanding. However, it certainly works as long as you don't expect too much from it. 
Does It Have GPS built-in?
When you go on a long trip, a GPS navigation system always comes in handy. Thankfully, the Jeep Patriot has a navigation system that can be accessed through UConnect. 
The system provides precise directions to important places like restaurants, fuel stations and any major landmark you are trying to locate. 
Can You Drive Cross-Country in a Jeep Patriot?
Driving cross-country in a Jeep Patriot shouldn't pose any problems as long as you conduct the necessary checks before traveling.
We strongly advise having a trusted expert run some checks and make sure the Patriot is in optimal condition before embarking on cross-country trips. 
Truth is, the Jeep Patriot has very low reliability ratings, including a 2.5/5 from RepairPal. That's exactly why you must do your due diligence in the area of checks and maintenance.
If you are getting a used one, please try to get the maintenance records.
Summarily, have your Jeep Patriot serviced up and properly maintained before taking it on a cross-country trip. Also, you should have a help center on the speed dial, just in case.
How Reliable Is a Jeep Patriot Over Long Distances?
Like we mentioned before, the reliability ratings for the Jeep Patriot are simply not great. This means you'll have to prioritize maintenance and thorough checks if you want to take them on long-distance trips. 
However, it's not all bad news though. While the engines are underwhelming, the Jeep Patriot tries to redeem itself with a great suspension, which improves its ride quality. 
It also boasts an efficient off-road system known as the Freedom Drive || package. The system features all-terrain tires, skid plates, hill-descent control and a low-range crawl ratio, all of which make for great off-roading. 
The Jeep Patriot is fairly reliable over long distances as long as you put all the right things in place before the trip. 
Related: Are Jeep Cherokees Good For Road Trips (Explained)
How Long Can a Jeep Patriot Drive With No Breaks?
You can drive the Jeep Patriot for hours on end, provided there are no existing faults with the car. However, experts advise taking breaks from driving every four to eight hours for the sake of the driver's health. 
Basically, you can drive the Jeep Patriot for as long as you need to do if it's well-maintained and filled with gas. 
Does a Jeep Patriot Offer Good Mileage Over Long Distances?
The Jeep Patriot variant with the 2.0-liter engine gets up to 23 MPG in the city and 30 MPG on the highway.
And while that's one of the worst estimates for its class, it means you can travel 400 miles straight before filling up again. 
Truth is, the numbers could be a lot better, but they are still decent for long-distance trips. 
How Many People Can Comfortably Go on a Road Trip in a Jeep Patriot?
Like we mentioned before, the Jeep Patriot can seat five people comfortably. So, a couple with three kids can travel long-distance in the Jeep Patriot without any comfort problems.
The interior also has enough head room and leg room to thwart any space issues and concerns.
As a matter of fact, you can add a toddler to the mix and it would still be a comfortable ride. 
Related: Are Jeeps Good On The Highway? (Solved)
What Are the Best Cars for Long Road Trips?
Here are some of the best cars for long road trips:
Honda Accord'
The Honda Accord is one of the most popular car models in the world.
Amongst many other things, the Accord is renowned for its performance on long tips.
That's all thanks to features like a 16.7 cubic-ft trunk space, optional heated seats and an excellent infotainment system, to mention a few. 
Kia Soul
The Kia Soul is one of the most renowned car models and has also gained quite the reputation for its performance on long-distance journeys.
It has comfortable seats plus a 24.2 cubic ft of trunk space (61.3 cubic ft when the seats are folded down).
It also boasts class-topping fuel economy, a massive engine and an array of infotainment features to get you going. 
Nissan Altima
The Nissan Altima is the company's most popular mid-size car and one of the most recognizable Nissan models. It is the quintessential car for road trips thanks to its roomy interior and great fuel economy. 
Not to mention the 15.4 cubic-ft of cargo space with a unique low and wide opening that makes luggage packing and removal less difficult. 
Related: Are Nissan Altimas Good For Road Trips? (Explained)
Chevrolet Corvette
A great GPS system, decent trunk space for a sports car, and comfortable seats are amongst the features that make the Corvette perfect for road trips.
Not to mention the speedy, breezy engine and great fuel economy.
Mazda MX-5
The Mazda MX-5 is easily the most exciting iteration of the iconic Mazda series. It is excellent for road trips thanks to its speed, nimble handling, comfortable seats, and decent gas mileage. 
You also get a convertible top in case you need to soak in the prevalent aura at any point in your journey. 
Honda Element
The Honda Element has a unique-looking exterior that gives off the road trip vibe on first look.
And with features like a roomy cargo space, off-road capabilities and versatile seats, it lives up to the billing.
Was this article helpful?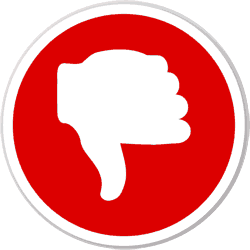 Did you find wrong information or was something missing?
We would love to hear your thoughts! (PS: We read ALL feedback)