The Chevrolet Corvette is one of the most popular and recognizable cars in the history of the United States.
First produced in 1953, it has had eight generations so far (C1-C8). It is often considered the most popular sports car in auto history as well as "America's own sports car". 
In 2020, the Corvette was named Motor Trend's Car of the Year, amongst other numerous accolades over the past several decades.
 A lot of people have touted the Corvette as one of the best vehicle models for road trips. In this article, we will be considering the truthfulness of that assertion. 
Here's the Short Answer to Whether Corvettes Are Good for Road Trips:
According to testimonies from both owners and pundits, the Corvette is one of the very best cars for road trips. Powerful acceleration, top-of-the-line tech features, comfortable seats and ample leg room for front passengers make this car ideal for long distance drives.
How Comfortable Is a Corvette For Long-distance Road Trips?
First, make sure to check the best and worst years for Chevy Corvette.
One of America's favorite pastimes is a long trip across the country.
Thankfully, the Chevrolet Corvette is one of the best models for that. That's all thanks to its excellent gas mileage, perfect engine, sufficient cargo space and interior comfort. 
Keep in mind it's a 2-door vehicle meaning to get the best out of it, limit the trip to just 2 people at once. It makes the experience a lot better and generates a much-needed tranquility during the trip. 
How Much Stuff Can You Pack in the Trunk of a Corvette?
The latest generation of the Chevrolet Corvette, also known as the C8, has up to 12.6 cubic-ft of luggage space.
That's just enough to pack necessaries like a golf bag, two carry-on luggages and some groceries, if you'd like. 
Notably, the Chevrolet C7 had more cargo space with 15 cubic-ft of cargo space for the coupe. However, since the Corvette transitioned to a mid-engine body, it meant reduced but very much decent cargo space. 
Does It Have GPS Built-in?
The Chevrolet Corvette absolutely has a sophisticated and efficient built-in GPS system. This in-vehicle navigation system makes it easy to go wherever you want without getting lost or frustrated. 
We make bold to say it has one of the best in-built navigation systems for sports cars.
You get directions to restaurants, ATMs, fuel stations and even places of worship without missing a beat. It also warns you when you have traffic ahead of you, ultimately saving you some gas. 
Can You Drive Cross-Country in a Corvette?
The Chevrolet Corvette is the perfect vehicle to take on a cross-country road trip. It boasts everything you need, from enough cargo space to GPS to excellent fuel economy. 
Not to mention exciting and noiseless drives, interior comfort and top-shelf infotainment features that make it a delightful experience. 
Whether it's just you or you are taking someone special along, you can trust it to be one of the best road experiences of your life. 
The only downside is the very low ground clearance,which makes it important to plan your trip to avoid unpaved backroads.
How Reliable Is a Corvette Over Long Distances?
One obvious thing that characterizes long trips is that they involve very long distances. Thankfully, the Chevrolet Corvette is built to handle that 
With an expected lifetime mileage of 150,000-200,000 miles, the Corvette can handle just about any long trip distance. 
On the GM Authority site, we came across a man who cruised around the country in his C8 'Vette covering 9,000 miles in 19 days.
The man reported a hitch-free, exciting and stress-relieving drive across the country while getting a scenic view of beautiful places. 
We also found plenty of owners on other forums who claimed to have taken their Corvettes on road trips covering thousands of miles. And the best part is-most of them had only good things to say about the experience. 
Not many cars are as reliable as the Corvette on long-distance trips, and that makes it the perfect sports car for such trips. 
Related: Chevy Corvette Problems: 9 Common Issues (Explained)
How Long Can a Corvette Drive With No Breaks?
You can drive the Corvette for as long as you want without breaks.
However, if you are going very long distance, you should definitely take some breaks; not for the car, but for yourself. A break every four hours is pretty decent. 
The car actually benefits from such long drives as they help them stay warmed up. The cooling system will also keep the car from getting hot, if that's what you are worried about. 
Basically, a Chevrolet Corvette model doesn't need breaks; at least not nearly as much as you do.
A considerable amount of people have suffered stress-related afflictions and sometimes death because they tried to drive too long. So, take the breaks. 
Does a Corvette Offer Good Mileage Over Long Distance?
Like we mentioned before, the Chevrolet Corvette has an expected lifetime mileage of 150,000-200,000 miles.
And that's not all about its reliability; you can go as long as 9,000 miles on a cross-country trip if you so wish, and the Corvette would handle it just fine. 
Besides the fun, lively and hitch-free experience, you also get an outstanding gas mileage. Little wonder Kelley Blue Book named it the best road trip car of 2019. 
These numbers do not exist out of a vacuum, though, and we advise that you conduct the proper maintenance checks before embarking on long trips. 
How Many People Can Comfortably Go on a Road Trip in a Corvette?
The Chevrolet Corvette has two seats, which means it can comfortably seat two people.
The seats are plush and comfortable and there is enough headroom/legroom for taller/bigger occupants. You can also upgrade to heated and ventilated seats.
So, if you'd like to take someone else along with you on your road trip, the Corvette will serve you just right. 
Here's what Kelley Blue Book had to say about the Corvette's seating:
"Settling into the driver's side, I was impressed with the comfort and support of the sports seat. It holds firmly but with enough cushion to ensure that whether you're on a long road trip, daily commute or hustling the car at a track day, you'll be well cared for."
Please note that we do not advise taking kids along with you on a long-distance trip in the Corvette. And, in line with the view of other auto experts, we do not advise to instal LATCH car seats. 
Related: 11 Chevrolet Corvette Facts & Statistics You Should Know
What Are the Best Cars for Long Road Trips?
There are several excellent vehicle models, but some are particularly great for long road trips. They include:
Honda Accord
The Honda Accord is one of the most popular car models in the world. Amongst many other things, the Accord is renowned for its performance on long trips.
That's all thanks to features like a 16.7 cubic-ft trunk space, optional heated seats and comfortable seats, to mention a few. 
Kia Soul
The Kia Soul is one of the most renowned car models and has also gained quite the reputation for its performance on long-distance journeys.
It has comfortable seats plus a 24.2 cubic ft of trunk space (61.3 cubic ft when the seats are folded down). 
It also boasts class-topping fuel economy, a massive engine and an array of infotainment features to get you going. 
Nissan Altima
The Nissan Altima is Nissan's most popular mid-size car and one of the most recognizable Nissan models. It is the quintessential car for road trips thanks to its roomy interior and great fuel economy.
Not to mention the 15.4 cubic-ft of cargo space with a unique low and wide opening that makes luggage packing and removal less difficult. 
Related: Are Nissan Altimas Good For Road Trips? (Explained)
Chevrolet Corvette
A great GPS system, decent trunk space for a sports car, and comfortable seats are amongst the features that make the Corvette perfect for road trips. Not to mention the speed, breezy engine and great fuel economy.
Mazda MX-5
The Mazda MX-5 is easily the most exciting iteration of the iconic Mazda series.
It is excellent for road trips thanks to its speed, nimble handling, comfortable seats and decent gas mileage. 
You also get a convertible top in case you need to soak in the prevalent aura at any point in your journey. 
Honda Element
The Honda Element has a unique-looking exterior that gives off the road trip vibe on the first look.
And with features like a roomy cargo space, off-road capabilities and versatile seats, it lives up to the billing. 
Was this article helpful?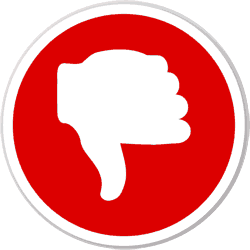 Did you find wrong information or was something missing?
We would love to hear your thoughts! (PS: We read ALL feedback)