Next to a house, cars are your most valued and often expensive investment. With any large investment and valuable, you want to protect it as much as you can.
Other than maintaining your car and keeping it safe, you also have to worry about it not rusting. Because cars are used and driven in various climates and conditions, they are prone to wear and tear.
Rust is a nasty symptom of wear and tear in a car and can make a car look like it's not loved. It starts off gradually and eventually gets really bad if not treated on time.
Car makes and models are not the same and so rusting can get really bad in one model and not so bad on the next. This is why most car owners want to find out how bad rust can get on their cars.
In this article, we are listing out some cars that are least affected by rust over the years.
Meanwhile, here are some reasons some cars rust very little.
Let's get started.
1. Toyota Camry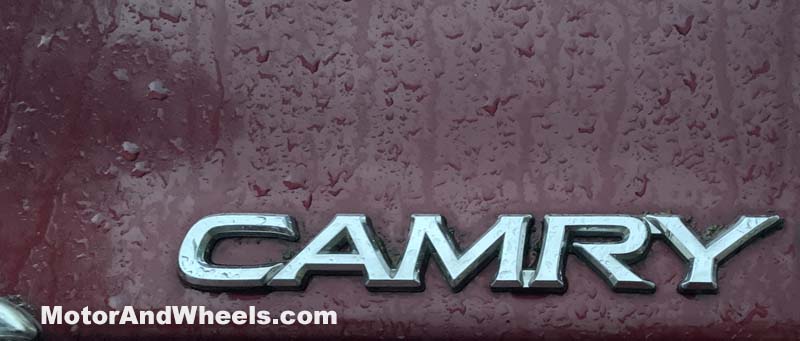 Toyota Camry cars are known to be great at being rust-free even when exposed to extreme weather.
Toyotas are not only reliable and safe, but they also have great longevity, with some lasting as long as 25 years. The Camry is a full family sedan and can seat up to 5 adults with a roomy interior.
The Camry also outperforms and outlives some of the best luxury sedans from German makers. They have a galvanized body that prevents rust and can survive well in extreme climates.
It is also one of the best-selling models for Toyota, which does not come as a surprise, seeing as it has so much to offer.
2. Hyundai Accent
The Hyundai Accent has been around the block for a while now and has proven to be great at keeping rust-free. Besides this, the South Korean-made Hyundai Accent has been in production since 1994.
Ever since its inception, the Hyundai Accent has had great scores for dependability and longevity. In 2008, the Hyundai Accent was named the most dependable car by J.D. Power. For two years running.
The Hyundai Accent still features a powerful 1,6-liter engine that is large enough for a car of this size. It also boasts a classic exterior look, and the interior is just as impressive with a host of features.
In the sedan family, it is one of the most sought-after for long-distance traveling. The interior is spacious enough with plenty of gadgets to keep you busy.
When it comes to fuel efficiency, the Hyundai Accent is also up there with some of the most efficient competitors.
Remember that you can stop smaller rust attacks with nail polish.
3. Volkswagen Golf
The VW Golf made its way into the American market way back in 1974 and was a firm favorite. This model from the German manufacturer prides itself on the ability to stay rust-free even in extreme climates.
One thing going for the VW Golf is that it balances affordability and reliability. In fact, VW Golf is often ranked higher than competitors when it comes to reliability scores.
However, beware of problems with German cars in the U.S.
Owners of this VW model will be happy to know that it's not a rust bucket like other hatchbacks in the same segment. The exterior will not rust and this has also been proven in locations where the weather promotes rusting on vehicles.
The Volkswagen Golf has a lot going for it, including a clean and alluring interior design. It also packs quite a punch in performance and acceleration tests.
It comes as no surprise that in 2019, this model won the World Car of the Year award. Along with that, it was also twice voted for European Car of the Year among 3 other cars.
4. Volvo S60
The Volvo S40 and S60 models have been redesigned numerous times throughout the years. However, they still remain on top of their game in terms of reliability and their reputation of never rusting.
For Volvo cars, it is important that they be able to not rust because they are some of the longest-lasting cars around. Both the S40 and S60 models feature a classic exterior look and a well-designed interior to boot.
They are able to never rust due to a protective layer of paint that can resist rusting. This protective layer also prevents the paint job from peeling.
A peeling and rusty exterior take away from the original design of the car. A rusted car also reduces the resale value of the car because nobody wants a shabby-looking car.
You need not worry about rust on a Volvo S40 or S60 unless you get into a crash or scratch the paint. This is because when the car gets painted after the crash, it loses the protective layer that prevents it from rusting.
5. Honda Accord
The Honda Accord surprised everyone in 2018 when it outperformed and outclassed both the Toyota Camry and Nissan Altima. The Accord is also known to have excellent corrosion protection, preventing peeling and rusting.
Honda has taken it a step further with the rust protection on the Accord. They have also installed rocker panels and splash guards on the bottom of the vehicle.
During the manufacturing stage of the Honda Accord, they make sure that the rust protection starts there. When joining the panels, they avoid trapping water particles in between.
This extra work makes the Honda Accord one of the best cars in rust protection. It ensures that the Accord can last a really long time, with no signs of corrosion.
The extra effort also pays off in the car's design and performance. It got a competitively spacious cabin that's elegantly designed.
Long-distance trips will be a marvel with the Accord's smooth ride and responsive handling at high speeds.
The late models don't come with a V-6 engine anymore, but the turbocharged 2.0-liter four-cylinder is more than capable. Some of the latest models get modern safety and entertainment features.
6. Renault Clio
The small hatchback from Renault has been around in the competitive city car space for quite some time. Despite having its fair share of recalls, the Clio is one car that's not prone to rust.
Generally speaking, Renault cars are designed to prevent rust and peeling paint. All the panels on the Renault Clio are fully galvanized.
Since it's such an affordable and flexible car, owners will be pleased to know they won't ever have to worry about rust. It also has plastic wings, which was a great design idea to minimize parts that can get eroded.
7. Audi A6
The German-made luxury sedan that is the Audi A6 is a marvelous car that is both reliable and safe. This model and a lot of other Audi cars use galvanized steel to curb rusting and paint peeling.
Just like all the other Audis, this one is also fully galvanized to avoid rust. Audi is so confident about their offering that they even have it on a 12-year paint warranty.
However, there are also bad and good years for the Audi A6.
With such confidence in their offering, owners will be more than pleased with this car. The coating of the paint is of excellent quality.
The Audi A6 performs exceptionally under even the harshest of conditions. Whether extremely cold or scorching hot, the paint and performance of this car will not stagger.
8. Hyundai Elantra
Yet another Hyundai offering making it on this list is the exquisite Hyundai Elantra. The Elantra is a full-size family sedan that holds up quite well when it comes to rust protection.
Hyundai has been making big waves in the auto industry and the Elantra is proof of this. Not only does it offer first-class performance, but the design quality is also excellent.
Just like other models in their lineup, the Elantra has all its panels fully galvanized. This means the car will not rust over a long period.
When it comes to resale value, the Elantra is a great car to buy second-hand because it retains its value really well. This makes the Hyundai Elantra a great investment if you're planning to own it for a really long time.
Related: Do All Cars Rust Eventually? (Here's What To Expect)
9. Kia Forte
Even though it's one of the lesser-known models in the Kia lineup, the Kia Forte is still a great buy. This model is quite rigid as it is made out of high-strength steel which reduces rusting.
Protection from rust comes from the highly advanced high-strength steel. This type of steel helps the car to fight against corrosion.
The steel also helps with the car's rigidity and has a positive impact on crash test scores. This is apparent in most crash test scores performed on other Kia models.
In terms of reliability, the Kia Forte has rather average scores for older models compared to newer ones. Newer models were reported to have multiple issues with transmission and handling.
Even with all those issues, the Kia Forte still holds its ground quite well against competitors. It offers great value compared to competitors such as:
the VW Jetta,
Mazda 3,
and Honda Civic.
Related: Problems With VW Cars? 6 Common Issues (Explained)
10. Mini Countryman
The iconic Mini has been around for decades in the auto industry and seems like it won't be letting up anytime soon. The Mini Countryman also inherits its older models' reliability with great rust protection.
It's important to note that factory rust protection does not mean that the car will never rust. It is just a thin layer of protective paint that works against rust building up.
Another scenario that welcomes rust is driving on off-roads and in wet areas. Rocks can hit the paint and eventually let water in and start the rusting process.
With that said, owners of the Mini Countryman have yet to experience any rusting on their cars. The rust protection from the factory makes sure the protection lasts for a very long time.
Depending on maintenance and the location where the car is, the Mini Countryman should last about 7 years. That's a long time for rust protection, and this is common for many modern cars.
Mini now builds most of their car with high-quality materials to avoid rust and paint peeling.
With that said, it does not mean that the car does not need regular maintenance, it just means it is highly resistant.
Related: Where Do Cars Rust The Most In The U.S.? (With Examples)
Other Cars That Rust the Least
Here are other cars that have excellent rust protection:
11. Opel Insignia
12. Lexus LS
13. Kia K3
14. Mini Cooper
15. Honda Acura
16. Audi A3
17. Volkswagen Jetta
18. Volvo S70
19. Porsche 911
20. BMW 2-Series
21. Peugeot 406
22. Lexus RX
23. Volvo XC90
24. BMW 1-Series
25. Mercedes Benz S-Class
It's important to note that cars do rust eventually if given enough time. This is even with all the high-end protective paint coating.
With that said, regular maintenance and proper care still go a long way to ensure a car resists rust.
If you happen to have a car that is prone to rust, it's best to get proper protection for it in time to curb the rusting. This can be done by treating the car with rust protection sprays and shampoo.
There are plenty of shops and car washes that deal specifically with rusted cars. However, they can be quite expensive depending on how bad the rust is.
Was this article helpful?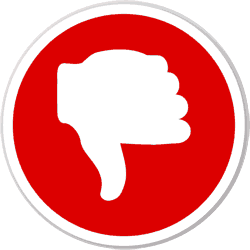 Did you find wrong information or was something missing?
We would love to hear your thoughts! (PS: We read ALL feedback)