Going into the market for a used car can become confusing quickly with all the options to choose from. One thing for sure is that you'd want the best deal you can get.
The best usually means a good balance between price and a reliable vehicle. But with so many options to choose from, you won't know which car to choose.
Many dealerships will pressure you to take a car as soon as possible. But you need to take your time and choose a used car with the least problems.
All car brands have a list of common problems that plague all their models at some point. However, there are still models out there that are not only reliable but last a long time.
With that said, we've whipped a list of 15 commonly used cars with the least problems. These are not only reliable, but they will last a long time and give you a bang for your buck.
Let's jump right in.
Check also: Demographics of used car buyers.
1. Toyota Camry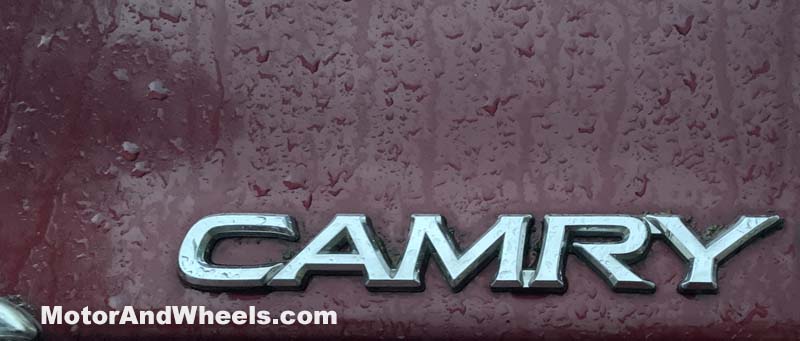 It's not uncommon to pass by a Toyota Camry that is over ten years old and still running well. Toyotas are known for their reliability and this is evident in the Camry.
Ever since its inception back in the 1980s, this family-size sedan has made its mark as one of the best. It's also one of Toyota's best-selling mid-size cars.
Owners of the Camry are able to enjoy its reliability and longevity, along with low running costs. Throughout the years, it has held its own when it comes to longevity.
It's not completely impractical for a Camry to go well over the 200,000-mile mark. In fact, it has been expected of Toyota cars because of their designs.
The model years from 2009 to 2011 were some of the best in terms of reliability and longevity. These were redesigned to keep their reputation as reliable but also with a few more upgrades for new markets.
With its reputation, it was able to be America's best-selling car for over 10 years. This is not surprising for the Japanese automaker.
Today, the Camry still enjoys much of its success in America and throughout the world. Not only that, but it continues to build on and keep up with customer expectations and the latest technology.
2. Honda Accord
The Honda Accord is still an exceptional option as a used car, even for new car owners. It is one of the most loved sedans in America and has been around since the 1980s.
It's got a lot going for it, including reliability and great ride quality. It was mainly marketed as a mid-size family sedan, but now popular with everyone.
This is a great option to buy as a used car not only because of its reliability but also for its price range. For what it offers, the Honda Accord is one of the best-priced sedans out there.
Honda made sure that the Honda lasts a really long time, and it's not uncommon to find a Honda Accord with more than 250,000 miles on it.
Modern models of the Accord now come in bigger sizes, elegant designs, and still low repair costs.
A long-distance trip would be a marvel in an Accord due to its exceptional ride quality and great interior design. It's now redesigned to compete with some of the most luxurious sedans in the auto industry.
It's not uncommon for this model to last well over the ten-year mark.
With its reliability and price, the Honda Accord would be a great option for a used car.
3. Volvo S60
The classic Volvo S60 is the gift that keeps on giving with its highly reliable engine and overall design. Not only is this a great buy for a used car, but it also has great resale value.
Since its inception back in the 2000s, the Volvo S60 has enjoyed numerous awards for reliability and overall durability. Because it's such a popular model, it also has its fair share of complaints.
With that said, Volvo cars have some of the best safety features in the industry. It has earned its reputation as one of the safest cars to own.
Safety is always a big buying factor for consumers and this makes the Volvo S60 such a great buy.
It features a myriad of safety techs such as a rearview camera, blind-spot monitoring, forward-collision warning, and many more.
It's not exactly the cheapest car out there, but certainly has a lot to offer as a used car.
4. Chevrolet Suburban
If you've ever watched any popular TV show in the last 10 years, you've probably seen the Chevrolet Suburban on there. It isn't a surprise that this popular car is one of the most reliable models from the brand.
Along with its popularity, is its durability as a go-to SUV for those looking for used cars. The Chevrolet Suburban can easily surpass the 250,000-mile mark without breaking a sweat.
It is one of the most iconic cars on American streets and also boasts great looks and off-roading abilities. It has now got some of the best technological advancements in the auto industry.
Most Suburbans are known to be quite expensive to own, but with regular maintenance, you can keep them running smoothly.
The parts for repairing the Suburban are the most expensive when something goes wrong.
Average annual repair costs for the Chevrolet Suburban are estimated at about $944. This is slightly higher for this model compared to other cars in the segment.
Chevy Suburban has a reliability score of about 83 out of 100 on J.D. Power. With this said, it is slightly lower than some of its competitors.
In terms of fuel economy, the Chevy Suburban gets an estimated 23mpg for city driving and an estimated 27mpg for highway driving.
This is slightly less than the closely related Chevy Tahoe, which basically has many similarities to the Suburban.
5. Hyundai Sonata
The Sonata is a mid-size family sedan that is arguably one of the cars that have the least problems. This makes it a great option as a used car to buy.
It's also one of the most affordable cars in the segment. The first generation Sonata was introduced back in 1985.
It is one of Hyundai's best-selling models and is sold successfully throughout the world. The South Korean company has outdone itself with this model.
It's also still quite affordable for what it offers potential buyers, whether used or new. This mid-sizer gets excellent fuel economy and is also affordable to maintain.
Today, the Sonata is being marketed as a family sedan and ticks all the right boxes in this regard. You get a variety of trim levels to choose from on top of a powerful turbocharged 1.6-liter engine.
Even though it's a pretty big sedan, it's also quite quick in acceleration. With the base model, you can expect to get from zero to sixty in just under 7.3 seconds.
Hyundai continues to improve on the Sonata and it is now selling just as well as its competitor, the Honda Accord. With that said, it still is a great buy as new or used, even for first-time drivers.
6. Nissan Frontier
The Nissan Frontier is often an overlooked option when shopping for great used cars that last long. This mid-size pickup truck holds its own when it comes to reliability, as proven by various awards.
Even though it got an average score from Consumer Reports for reliability, the Frontier is still a good buy. It has had its fair share of problems and complaints, but is still better than close competitors.
Nissan has now redesigned the Frontier and gave it some solid reliability upgrades. The 2005-2007 models did not fare well with consumers due to a variety of problems.
However, models from 2012 onwards seem to have taken a turn for the best. These later models got average to above average scores for reliability.
The latest models of the Nissan Frontier don't hold anything back in terms of design and performance. You can expect to get well over 200,000 miles with these models, which is a great advantage for owners.
With that said, the average annual repair costs for the Nissan Frontier can get quite expensive. To curb this and save some money, owners swear by keeping a regular maintenance schedule.
Even though the Frontier hasn't got a really good redesign since the 2008 model, it still gives competitors a run for their money.
Throughout the years, it has been put up against competitors such as the Toyota Tacoma. In this regard, it has outperformed in some areas and lost out in others.
When it comes to repair costs, the Frontier is on the average side of the scale. You can expect an average annual repair cost of around $450.
A close competitor, the Ford Ranger, gets an average annual repair cost of around $615. This means the Frontier is way more affordable to maintain compared to some of its competitors.
Related: How Long Do Nissan Frontiers Last? (9 Important Facts)
7. Chevrolet Impala
The Chevrolet Impala is arguably one of the oldest models from the company. It gets great reviews for reliability and value.
The Chevy Impala has been a great first car or used car. With an average annual repair cost of around $570, it is relatively affordable to maintain.
Major repairs are few and far between for the Impala, which makes it a great first car. A used Impala can also keep going for many more years, giving you value for your money.
Numerous owners of the Impala have frequently reported the car going as long as 200,000 miles without breaking down. This is with a well-kept maintenance schedule and great care from the owner.
It's been reported to even last as long as 15 years on the road with proper care and maintenance. So if you get it used from a good owner, it should last you a couple more years.
Some components of the Impala you have to look after include the battery, oil, brake pads, tires, and windshield wipers. These aren't exactly major issues to keep a lookout on and don't cost a lot.
Out of 12 in its class, the Chevy Impala ranks around 5th in terms of reliability and offering value for money.
When compared to others in the same class, the fuel economy of the Impala is quite impressive. You can expect to get 22mpg for city driving and 29mpg for highway driving.
With such a clear history of good performance and value, the Impala is a good option as a used car.
Related: How Long Do Chevrolet Impala Last? (Solved & Explained)
8. Toyota Corolla
It's no surprise that yet another Toyota has made it onto this list. They are, after all, known for their reliability and long-lasting designs.
The Corolla is not only one of the highest-selling but also the most affordable and reliable. It's easily been one of the best Toyotas since its inception back in 1974.
It's totally expected to get around 10 years with a Toyota Corolla at an average of about 300,000 miles. Owners of the Corolla have enjoyed its longevity and reliability for decades.
Just like many other Toyotas, the Corolla gets pretty high scores for reliability. For example, the 2022 model got a reliability score of 85 out of 100 on J.D. Power.
A score of 85 out of 100 is considered 'Best' and this does not come as a surprise, as older models got similar results. This score also solidifies the fact that the Corolla is reliable and easy to maintain.
In terms of repair costs, the average annual repair cost for the Toyota Corolla is estimated at about $365. This is much lower than the average in the segment compared to other competitors.
It's uncommon for a Corolla to go years without a major issue, such as engine failure or transmission problems.
Out of about 36 cars, the Corolla ranks all the way up to the top in terms of reliability.
Corollas between the year 2014-2019 seem to have the highest reliability ratings for the model. Models of these years all received a 5 out of 5 for reliability from Consumer Reports.
It looks like the reputation has spilled over to other models in the Toyota range. Models such as the Toyota Prius Prime, Toyota Tacoma, and the Toyota 4Runner also get exceptional reliability scores.
Of all the Toyotas, the Toyota Land Cruiser gets a big share of the percentage of Toyotas that last the longest. 18% of Toyota Land Cruisers easily get up to 300,000 miles.
Toyota recommends keeping to the scheduled maintenance plan for the Corolla to last as long as it can.
The usual oil change, tire change, and other inspections of the components should be enough to keep the Corolla functioning well.
Another factor to consider is the driving behavior of the owner. The better a driver the Corolla gets, the better it will perform for a long time.
Related: Is The Toyota Corolla A Good First Car? (Read This First)
Other Reliable Cars With the Least Problems
Here are other reliable cars with the least issues:
9. Ford F-150
10. Toyota Sequoia
11. Hyundai Sante Fe
12. Buick Envision
13. GMC Yukon
14. Lexus RX
15. Honda Civic
Sources
The Used Cars That Are The Most Reliable And Cheapest To Repair | Forbes
Most reliable cars to buy in 2022 | Bankrate
Most Reliable Used Cars | Car and Driver
Was this article helpful?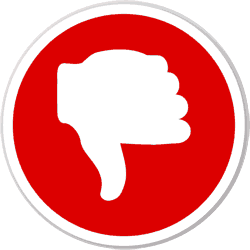 Did you find wrong information or was something missing?
We would love to hear your thoughts! (PS: We read ALL feedback)