We are all familiar with the Subaru Outback, a car with many quirks that can accommodate different types of travelers. Whether you want to use it for your daily errands or to go on a vacation, the outback can serve you well.
But when shopping for this car, it's only right to wonder which years gave us the best models and which year to avoid.
Check out this guide for the information you need.
Best Years for Subaru Outback
Let's start with the best models you may want to consider.
Also, check our list of 0-60 MPH times per Subaru model.
2022 Subaru Outback (6th Generation)
The 2022 Subaru Outback is basically a redesign of the 2020 model with amazing features.
The top-notch interior offers a lot of room, a silent cabin, and comfortable seats. The doors have also been made skillfully, making entry and exit effortless.
Being a member of the latest generation, the Outback has a rugged look that boasts an upgraded suspension, extra ground clearance, all-terrain tires, and other styling enhancements.
Although the fuel economy is not the best compared to its counterpart, Legacy, it's okay. And while the standard engine is a 182-hp 2.5L, buyers also have the option of a 260-hp turbocharged 2.4L engine.
This also makes it great for towing smaller campers. You can see here how much each Subaru Outback model can tow.
2020 Subaru Outback (6th Generation)
This is another great option with advanced and unique features for all Subaru lovers. Most people love it because it has excellent safety features, which is something we all prioritize when car shopping.
We also appreciate the decent fuel economy and nice spacious interior.
Generally, if you're considering the newer models, this 2020 Outback is quite versatile and holds great value, making it a good choice.
Also, if you're considering driving in rough terrain, the Premier XT and wilderness models are the Subaru Outback models with the most ground clearance.
2017 Subaru Outback (5th Generation)
The 2017 Subaru Outback is one of the safest and most reliable models we have seen. The Insurance Institute for Highway Safety (IIHS) awarded this model the top safety pick status. NHTSA gave it a five-star safety rating.
A significant percentage of car owners admitted that this was a practical and competent choice in the market. And to top it off, it has a long life expectancy, expected to go beyond 250,000 miles.
2009 Subaru Outback (3rd Generation)
Compared to prior years, consumers embraced and loved the 2009 model. That's because Subaru fixed many issues that people had complained about in other generations.
They upgraded the design and introduced the Turbocharger XT, which could produce up to 250hp. Another great thing about this model is that it could last longer compared to other models.
2005 Subaru Outback (3rd Generation)
The last car on the list of best years is the 2005 model. There were a few changes with the XT turbo engine, improving the car's performance.
Most car owners loved it primarily for the powerful 2.5L engine, generating a horsepower of 250. However, it's worth mentioning that this engine was obtained from a Subaru WRX STI, which produced more horsepower than the regular engine system.
Another great thing about this vehicle was the general construction of the vehicle, including the panoramic sunroof. The interior was upgraded, enhancing the Outback's aesthetics.
Lastly, this vehicle was fuel efficient and featured several safety measures, making it a great pick.
Subaru Outback Years to Avoid
Now let's take a look at some models you may want to avoid.
Also, make sure to check our list of known problems across the Subaru Outback models.
2019 Subaru Outback (5th Generation)
2019 saw the highest number of complaints from consumers. More than 816 consumers expressed dissatisfaction, which is quite a significant number.
Most problems with this model were related to the battery and the windshield.
The battery concern is significant, considering that replacing it is costly. Aside from that, the windshield would crack randomly without anything hitting it.
This happened a lot, and most people started feeling that the 2019 Outback wasn't a safe car.
2014 Subaru Outback (4th Generation)
Being the last model in the fourth generation, you would expect this car to be among the best. Unfortunately, it also came with several flaws.
The brake pads were not that great and would wear out prematurely, and the vehicle would also hesitate when accelerating.
2013 Subaru Outback (4th Generation)
The 2003 Subaru Outback may be the worst model to grace our market. It came with many serious issues that both consumers and NHTSA complained about.
The main issue with this model was the engine consuming too much oil. Defective piston rings would cause oil to flow into the combustion chamber, leading to serious problems and making the car difficult to drive.
Because the oil didn't filter at the right location, it would gather somewhere else and lead to the formation of carbon residues. This meant that car owners had to replace oil more often than usual, costing them money.
Other customers also complained of steering and transmission issues.
2011 Subaru Outback (4th Generation)
The common issues reported with this model were regarding the transmission and lighting.
The headlights and bulbs would easily burn out, sometimes even melting the headlight housing. This is such an expensive issue to fix.
The transmission was also prone to jerking and failing, giving car owners an awful driving experience.
2010 Subaru Outback (4th Generation)
Another problematic Outback is the 2010 model. The problems were so severe that the vehicle was recalled over 18 times.
This model was mainly recalled because of faulty airbags. The other issue was with the transmission and engine system, which didn't function well.
Subaru Outback Generations
The Subaru Outback has gone through major changes and improvements over six generations. Here are some of the changes that have occurred over the years.
1st Generation: 1995-1999
Subaru Outback basically started as a Legacy wagon but with a plastic body and more interior clothing. The suspension lift we are familiar with wasn't available until 1996.
Along with it came a 155hp 2.5L four-cylinder engine. After a few updates on the 1996 model, the Outback gained a rugged look with a ground clearance of 7.3 inches and snow tires.
By 1997, Subaru sold a limited number of outback sedans to test if consumers would embrace a Sport Utility Sedan. And considering that this vehicle continued selling for two more generations, one can only conclude that it was a success.
2nd Generation: 2000- 2004
From the second generation, the Outback was no longer a spin-off of the Subaru Legacy but a separate model on its own. The new wagon was wider and longer, and for the first time, it offered a 3.0L six-cylinder engine as an option.
That engine produced a horsepower of 212, with the updated base 2.5-liter flat-four engine producing 165hp.
This generation was more prolific compared to the first one. Subaru added the first stability control system, improving the vehicle's stability.
3rd Generation: (2005- 2009)
As the years went by, the Outback continued growing in size. It also got a new design, ditching the soft lines we saw in the first two generations.
The 2.5L flat-four engine jumped to 175hp, and the flat-six engine to 245hp.
The major change with this model was the introduction of a third engine option-a turbo 2.5L flat-four engine that produced 250hp. This was more horsepower than the six-cylinder engine.
4th Generation: 2010- 2014
By 2010, many people were pushing for durable SUVS, a call that Subaru answered. This generation came with some huge changes.
The car was longer and bigger than the previous generation, giving this Outback a spacious cabin. It was four inches taller and had more wheelbase than the former generation.
5th Generation: 2015- 2019
After being in the market for more than two decades, Subaru is now integrating advanced technological solutions to enhance comfort and convenience among car owners.
Some of the specifications we saw with this generation include the following:
· Length: 166.7 inches
· Height: 52 inches
· All-wheel drive system
· Enhanced AWD system
The fifth generation came with improved systems that made driving more comfortable and easier. For instance, we have safety systems such as blind-spot monitoring, rear cross-traffic warning, and adaptive cruise control.
While the engine remained the same as the previous generations, it was refined a little to reduce noise. Consumers were impressed by how quiet it was when performing different functions.
6th Generation: 2020- present
The 6th generation is 1.4 inches longer and wider, allowing for more cabin space. It's not just the driver who gets enough room, but the passengers as well.
Subaru lovers will be happy to know that this new generation brings back the 2.5L engine. Also, all the models come with CVT transmissions which are good for an 8-speed. And with Subaru adding the turbo engine, the car can accelerate from 0 to 60mph in just 6.3 seconds.
Drivers also got a bigger screen, flashy headlights, and a fancy interior space.
Which Subaru Outback Generation Should You Buy?
The third generation (2005- 2009) had some solid cars.
These vehicles came with the XT turbo engine and an updated interior. The 2.5L engine with 250hp certainly delivered.
The appearance was improved, with the models featuring well-built fog lamp housings and more aggressive bumpers. This generation also came with a panoramic sunroof and was the last one to do so.
What Year Is the Most Reliable Subaru Outback?
The 2009 Subaru outback might just be the most reliable model. It came from a generation where Subaru focused on improving the car's performance.
The change in body style gave Subaru a rugged wagon style from which other automakers borrowed inspiration. And when you combine its versatility and AWD system, this Subaru outback becomes a dependable vehicle.
What Are the Most Common Problems With the Subaru Outback?
Some of the issues you're likely to encounter with the Subaru outback are as listed below:
· The car vibrates when accelerating
· Heater and AC problems
· Issues with the O2 sensor
How Many Miles Will an Outback Last?
When well-maintained, a Subaru Outback will last between 250,000 and 300,000 miles. That means an average driver who rides about 13,500 miles can expect to get about 18 to 22 years of service from the car.
What Are the Closest Competitors to the Subaru Outback?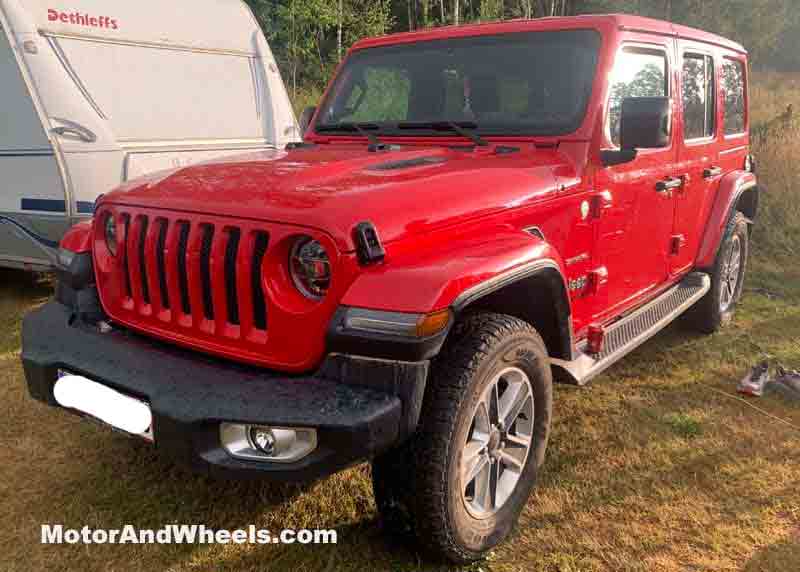 Here's a list of the top competitors for the Subaru Outback:
· Toyota Highlander
· Jeep Grand Cherokee
· Jeep Wrangler
· Ford Explorer
· Honda Pilot
· Toyota 4Runner
· Hyundai Santa Cruz
How Long Do the Transmissions Normally Last on These Models?
There is a good chance of your transmission lasting over 60,000 miles as long as you keep up with the recommended maintenance schedule. Also, be careful not to put in too much transmission fluid.
Go back to best and worst years across all Subaru models.
Was this article helpful?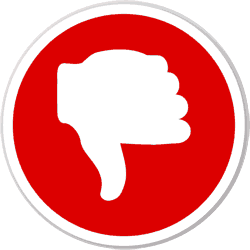 Did you find wrong information or was something missing?
We would love to hear your thoughts! (PS: We read ALL feedback)
ⓘ  The information in this article is based on data from National Highway Traffic Safety Administration (NHTSA) recall reports, consumer complaints submitted to the NHTSA, reliability ratings from J.D. Power, auto review and rating sites such as Edmunds, specialist forums, etc. We analyzed this data to provide insights into the best and worst years for these vehicle models.
---