Pioneering the outdoorsy station wagon, the Outback is one of Subaru's most well-loved cars. Striking a balance between compactness, fuel-efficiency, and adventuring capabilities, it manages to check a lot of boxes – and even got a famous co-sign from Crocodile Dundee.
Of course, in catering to an outdoor-loving crowd, the Outback offers strong towing capabilities for a crossover.
If you want to know the exact capacity for your model, check out our estimates below on the towing capacity for all Outbacks since the model's introduction in 1995.
What is Towing Capacity for a Subaru Outback?
Towing capacity refers to how much your Outback can tow from its hitch, and holds no matter what the weight of your actual vehicle is. The towing capacity for Subaru Outbacks ranges from 0-3500 pounds.
Towing capacity is different from your gross vehicle weight rating (GVWR), which refers to how much your vehicle can carry, regardless of whether it's towing extra weight or not.
The Outback models have good ground clearance which also can make towing easier on rough terrain.
Braked vs. Unbraked Towing
It's important to note that all of the towing estimates below refer to the braked towing capacities for different models of the Subaru Outback.
A braked towing capacity takes for granted that the vehicle you're towing, whether it's an RV or a boat trailer, has its own braking system. This helps to relieve some of the stress from the braking system of your Outback.
If your towing system is unbraked, you will probably be limited to towing 1000-1500 pounds below the listed towing capacity .
Otherwise, you risk dangers such as stressing your brake system, experiencing complete brake failure, and causing major damage to your car's engine and suspension.
First Generation Subaru Outback (1995-1999)
We start in 1995 with the first model. Make sure to also check our list of known problems with the Subaru Outback models.
1995 Outback Station Wagon
The Outback started out as a variation on the second generation Subaru Legacy – it was geared towards outdoors lovers, but the first year release didn't have any special features aside from:
its famous two-tone cladding,
some fog lights,
and a luggage rack.
As a result, the 1995 Outback didn't differ substantially from the Legacy, which was not designed to be a towing vehicle.
If you happen to have this vintage Subaru model, it's not recommended that you try towing with this version of the Outback.
1996-1999 Subaru Outback Sedan and Station Wagon
In 1996, the Outback got an update, with a 2.5L engine that used exclusively automatic transmission.
This, along with a raised suspension that granted the model 7.3 inches of ground clearance, increased the towing capacity of the Outback to 2000 pounds.
This capacity holds for all first-generation trim levels of both the station wagon and sedan models released after 1996.
1996-1999 Subaru Outback Sport Station Wagon
The first generation of the Outback Sport, an outdoor-geared version of Subaru's Impreza, was released in 1995.
Since the Impreza was a bit smaller than the Legacy, the Outback Sport came equipped with a towing limit of 1500 pounds, starting with the 1996 version.
We saw some bad years for Subaru Outback during this period. Here's a full list of the best and worst Subaru Outback models.
Second Generation Subaru Outback (2000-2004)
2000 4-door Sedan and Sport Station Wagon
In 2000, both the Outback sedan model and the Outback Sport had a towing capacity of 2000 pounds, coming in a bit less than the 2000 station wagon option.
2000 4-door Station Wagon
The 2000 Outback station wagon model came with a 2700 pound towing capacity for both the base and limited trims.
2001-2004 4-door Station Wagon and Sedan Towing Capacity
From 2001 to 2004, the Outback's towing capacity was 2700 pounds for all trims on both the sedan and the station wagon models.
2001-2004 H6-3.0 4-door Station Wagon & Sedan
Starting in 2001 for the station wagon model and 2002 for the sedan, Subaru introduced:
a 6-cylinder engine to the Outback,
one featuring Subaru's signature Vehicle Dynamics Control (VDC),
and another in partnership with L.L. Bean.
Both the H6-3.0 sedan and station wagon have a tow capacity of 3000 pounds.
The only exception is the 35th Anniversary edition H6-3.0 Station Wagon, which only has a capacity of 2000 pounds.
Third Generation Subaru Outback (2005-2009)
2005-2009 2.5i and 2.5XT 4-door All-wheel Drive Station Wagon
For the 2005 model year, Subaru introduced the 2.5 liter engines, in both regular (2.5i) and turbocharged (2.5XT) varieties.
Despite the differences in speed, both these 4-cylinder models have the same tow capacity, maintaining the 2700 pound limit that had become standard.
This capacity holds for both the base trim and limited trim.
2005-2009 H6-3.0 4-door Station Wagon
Starting in 2005, Subaru also nixed the sedan option for the Outback. However, the H6-3.0 station wagon model was still running strong, with a towing capacity of 3000 pounds.
Check here what general problems there were with Subaru cars these years.
Fourth Generation Subaru Outback (2010-2014)
2010-2014 2.5i 4-door All-wheel Drive Station Wagon
Since 2010, Subaru no longer offers a turbo version of the Outback. However, the base, premium, and limited trims of the 2.5i all still have a towing capacity of 2700 pounds.
2010-2014 3.6R 4-door Station Wagon
For the fourth generation of Outbacks, Subaru switched its 3-liter engine option to a 3.6-liter one. The 3.6R maintains the previous 6-cylinder towing limit of 3000 pounds, for all trim levels.
Fifth Generation Subaru Outback (2015-2019)
2015-2019 2.5i 4-door All-wheel Drive Station Wagon
By 2015, the Outback had been a strong seller for Subaru for quite some time. As such, they kept things mostly the same with this generation – the standard 4-cylinder has a capacity of 2700 pounds.
2015-2019 3.6R 4-door Station Wagon
The 3.6R's towing capacity remained the same as well, topping off at 3000 pounds. However, the turbocharged engine also became available only in the top trims, so you were no longer able to have the higher towing capacity with just a base trim model.
Subaru also introduced the Touring trim level in 2017, which adds even more features onto the Limited trim.
Sixth Generation Subaru Outback (2020-current)
2020-2022 4-door All-wheel Drive
The standard version of the latest generation of Outbacks have a towing capacity of 2700 pounds. This holds for the base, premium, and limited models.
2020-2022 XT 4-door All-wheel Drive
In 2020, Subaru bumped up its Outback turbo model, increasing fuel economy while also providing a greater towing capacity.
With their powerful 2.4 liter XT engines, these Outbacks have an increased towing capacity of 3500 pounds in all available trims.
How Big of a Boat Can a Subaru Outback Tow?
Generally speaking, the largest boat you'll be able to tow with a Subaru Outback would be around 3000 pounds, but the exact capacity will vary based on your model.
If your engine is a 6-cylinder, it's guaranteed to be able to tow at least 3000 pounds. If this is the case, your model will likely be from between 2001 and 2019. If you have a turbo (XT) Outback from 2020 or later, your towing capacity will be 3500 pounds.
For any other model, your limit will likely be around 2700 pounds. Check our model breakdowns above for more details.
What Types of Boats Can I Tow With My Outback?
Almost all Outback models will be able to handle any boat on the smaller side, including small fishing boats, pontoon boats, and skiffs. These boats typically weigh less than 2500 pounds.
If you have a recent turbo version of the Outback, you may also be able to tow a larger fishing boat or small sailboat.
When you're deciding on the heaviest boat you can tow, remember to factor in possible added weights that may come along, including:
The weight of your fuel, if there's gas in your tank (240 to 450 pounds)
The weight of your boat trailer (1,000 to 1,600 pounds)
The weight of any gear on your boat (100 to 500 pounds)
Try to budget and extra 1000 to 500 pounds under the weight limit of your model, depending on how much added weight your vehicle may end up towing.
How Big of a Camper Can a Subaru Outback Tow?
The same towing capacities will hold for towing a camper as for a boat. If you're hoping to tow your 5th-wheel camper, you may be out of luck, but an Outback will work for most small travel trailers and pop-up campers.
These trailers usually weigh between 2000 and 2800 pounds.
Again, make sure to account for the extra weight that your camper is likely to be carrying.
Examples include:
The weight of bikes, food, and other supplies (100-600 pounds)
The weight of a generator (80-200 pounds)
The weight of your water tank (200-500 pounds)
Final Thoughts
Remember that towing capacities are only estimates, and it's better to come in under your maximum weight than push the limits of your vehicle.
This will ensure both the safety of your passengers and preserve your vehicle's performance.
If you want more details on your Outback's towing capabilities, you can always check your owners' manual or talk to your dealership for more information.
Remember to also observe safe towing guidelines when you have your vehicle hitched up.
Allow extra length for braking and accelerating, go slow when turning, and take precautions when backing up. And lastly, have fun adventuring in your Outback!
Sources
Was this article helpful?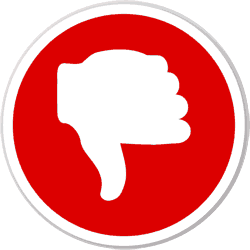 Did you find wrong information or was something missing?
We would love to hear your thoughts! (PS: We read ALL feedback)