Subaru vehicles are renowned for reliability, and the Subaru brand has earned its reputation over the years. Despite being a dependable auto brand, it has its challenges, and this article will address some of them.
Many Subaru owners are familiar with issues such as electrical faults, weak windshields, faulty airbags, and defective fuel pumps.
Other problems plaguing the Subaru brand include CVT issues, defective light switches, sudden draining of battery, and inconsistent acceleration, among other issues.
Check also: 0-60 MPH times for ALL Subaru models.
1. Electrical Failure, Transmission Issues (2013 Subaru Outback)
There have been reports of electrical failure from drivers of the 2013 Subaru Outback model. This vehicle also has engine problems and experiences low mileage, and the repair expenses are usually on the high side.
The Outback is also susceptible to oil leaks, making the vehicle consume excessive oil. The car has transmission problems, leading to clutch damage, short slips, and howling noises.
The 2013 Subaru Outback does not have strong windshields that can withstand harsh weather. The windshields crack easily; this is not a good one for your investment.
Defective O2 sensors, airbags, and headlights are part of the common issues of the 2013 Subaru Outback model. Unsurprisingly, the vehicle received more complaints from drivers and has been recalled twelve times so far.
The 2017 model Outback is plagued with more complaints from different drivers. The 2013 model needs more money for its repair, and the 2017 model is labelled the worst out of the Outback line.
Using the 2013 model, you will likely face vehicle vibrations, oil leakage from the crankshaft, and faulty O2 sensors. You are also faced with defective coolant systems, which cause blown head gaskets.
Check Also: 260 good names for your Subaru.
2. Oil Leaks, O2 Sensor Failure, Brake Fluid Leaks, Faulty Transmission, Air Condition Failure
The Subaru Forester offers a smooth ride, and you are assured of unrivalled convenience when driving the vehicle.
However, one problem of the Forester model is that the air conditioning system malfunctions too often.
Drivers have also complained that the car fails to enter into the "Park" mode whenever they want to halt the vehicle. Another issue facing drivers who own this model is brake fluid leakage.
The drivers also complained about O2/knock sensor issues and oil leaks, and these problems need to be addressed as soon as possible.
3. Defective O2 Sensors (Subaru Legacy)
You must be used to having transmission problems if you are an avid Subaru user. However, the Legacy model is known for having faulty O2 sensors asides from the transmission issues.
You will also have to cope with the head gasket failures when you drive the Legacy, especially the second-generation models.
Your Subaru Legacy model's infotainment system may also cause sleepless nights. The frequent malfunctioning of the system is another primary source of headaches.
Please also check out our article about the best and worst years for the Subaru Legacy.
4. Issues with Engine, Transmission, Airbags and Acceleration (Subaru Impreza)
The Subaru Impreza used to have problems with its old models ranging from blown head gaskets and defective piston rings to excessive oil consumption. However, these issues seem to have been nipped in the bud by the manufacturer.
The 2006, 2008, and 2012 models have defective engine valve springs. Drivers of these models also confirmed that their cars have faulty airbags and a lousy transmission.
These are things to check before you start towing with your Subaru. Check here to learn more about how much each Subaru Outback generation can tow.
5. Brake Light Issues, Rodent Attacks (Subaru Crosstrek)
The Subaru Crosstrek has several problems, such as rat attacks, oil leakage, lower power output, and transmission issues.
Users also complain of issues with the head gasket issues, brake light switches, and excessive oil consumption. You will likely notice a defective positive crankcase ventilation value in your Crosstrek, and the brand has recalled the affected vehicles.
If you own this model, you should be prepared for rodent attacks. To promote an eco-friendly policy, the Subaru model used wiring from soy, which is attractive to rats. The soy attracted rats to the wiring system of the Subaru Crosstrek.
Having rodents eat up your vehicle's wiring system is the last thing you want, but the manufacturer could have avoided the soy used in the production.
Related: Subaru Crosstrek Problems: 7 Common Issues (Explained)
6. Faulty Brake Lights
If silicone gas comes in contact with the brake lamp switch in these vehicles, it could disrupt the operation of the brake lights.
It is said that the silicon gas in the button may link with the contact terminal, and the conductivity will be lost on the switch and cause the brake light to malfunction.
The Subaru models that are most affected are:
the Impreza,
Crosstrek,
and Forester.
7. Cracking of the Engine Oil Pipe
The turbocharger engine oil pipe in some Subaru models may crack because of a simple error during its assembly procedure.
When this engine oil pipe cracks, drivers will notice incessant vibration while driving. If this persists, this leads to an oil leak.
However, this leak must be avoided while operating at high temperatures, as it could lead to a fire outbreak.
Related: Subaru BRZ Problems: 7 Common Issues (Explained)
8. Windshield Wiper Motor Overheating
The wiper arms of models such as the 2010-2014 Legacy and Outback may constantly return to a regular park position. This problem could lead to the overheating of the windshield wiper motor.
9. Turning Off of the Ignition Switch Without Notice
Some specific year models of the Forester, Impreza, Legacy, Outback, Tribeca and WRX have this issue.
However, when the ignition switch is replaced and has a ball spring, it would have a negative impact.
If heavy items are linked to the ignition key, and the vehicle is driven on rough terrains, it would cause the ignition switch to be pulled off from the position of "ON" to the "ACC" position.
If you have replaced your ignition switch, try not to attach heavy items to it to prevent this issue.
Related: Subaru BRZ Problems: 7 Common Issues (Explained)
Was this article helpful?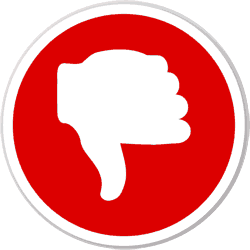 Did you find wrong information or was something missing?
We would love to hear your thoughts! (PS: We read ALL feedback)
ⓘ  The information in this article is based on data from National Highway Traffic Safety Administration (NHTSA) recall reports, consumer complaints submitted to the NHTSA, reliability ratings from J.D. Power, auto review and rating sites such as Edmunds, specialist forums, etc. We analyzed this data to provide insights into the best and worst years for these vehicle models.
---