In this article, we geek out on 0-60 times – for ALL Subaru models.
Let's get started!
0-60 MPH Times for Subaru Sedans and Hatchbacks
The 2021 Subaru Legacy is equipped with a 2.5-liter Regular Unleaded H-4 engine that produces 182 hp and 176 lb.-ft. of torque.
This sedan can accelerate from 0-60 MPH in 8.5 seconds while covering a quarter-mile in a respectable time(source: CarIndigo.com).
For those seeking more power, the 2022 Subaru Legacy offers an optional 2.4-liter H4 engine that generates 260 hp and 277 lb.-ft. of torque.
When fitted with this engine, the vehicle can reach 60 MPH from a standstill in just 8.35 seconds and complete a quarter-mile in 16 seconds.
In summary, the following are the 0-60 MPH times for a few Subaru sedans and hatchbacks:
2021 Subaru Legacy (2.5-liter H4) – 8.5 seconds
2022 Subaru Legacy (2.4-liter H4) – 8.35 seconds
2022 Subaru Outback Wilderness – 5.8 seconds
Here's more on the Subaru Legacy (most common issues and problems)
0-60 MPH Times for Subaru Crossovers and SUVs
Regarding Subaru hatchbacks, the 2022 Subaru Outback is a popular choice for its versatility and performance.
The top-tier Outback Wilderness trim is powered by a turbocharged engine and can complete the 0-60 MPH sprint in an impressive 5.8 seconds.
This trim also achieves a quarter-mile time of 14.8 seconds (source: CARHP).
Subaru Crosstrek is one of the popular compact crossovers from the Japanese automaker. That said, there are also known problems with the Crosstrek models.
Equipped with a standard 2.0-liter engine, it delivers a 0-60 mph time of 8.6 seconds.
However, there is an option for a more powerful 2.5-liter engine, which can achieve a slightly better 0-60 mph time of 7.6 seconds for the Limited version.
Subaru Outback, another popular choice among drivers seeking a versatile and rugged vehicle, comes with a standard 2.5-liter flat-4 engine generating 182 horsepower.
This engine provides satisfactory acceleration, with a 0-60 mph time that should meet most drivers' expectations. Exact times may vary based on factors such as vehicle trim and weight distribution.
It is crucial to consider that the automaker may release updated models with improved performance in the coming years. When researching your next Subaru crossover or SUV, consulting the latest information on 0-60 mph times will ensure you have the most accurate and up-to-date performance data.
The Subaru Ascent
2019 Subaru Ascent Touring: 6.8 seconds
2019 Subaru Ascent Limited: 6.9 seconds
2019 Subaru Ascent Premium: 6.9 seconds
As these 0-60 mph times demonstrate, Subaru has consistently provided sports car enthusiasts with vehicles boasting respectable acceleration and performance characteristics.
While it is crucial to consider factors such as weight, power-to-weight ratio, and drivetrain layout, these figures give a solid foundation for understanding the performance credentials of Subaru sports cars.
0-60 MPH Times for Subaru Sports Cars
The 2022 Subaru BRZ is a popular sports car thanks to its rear-wheel drive, lightweight chassis, and engaging handling.
Equipped with a 2.4-liter naturally aspirated engine, the automatic 2022 BRZ accelerates from 0-60 mph in 6.6 seconds, a notable improvement over its first-generation counterpart. The BRZ achieves a quarter-mile time of 14.9 seconds at 97.0 mph.
Moving onto the 2022 Subaru WRX, this all-wheel-drive sports sedan is powered by a 2.4-liter intercooled turbocharged engine producing 271 horsepower and 258 lb.-ft. of torque.
With its impressive powertrain, the WRX is capable of reaching 60 mph from a standstill in just 5.2 seconds, making it a strong competitor in the sports car market.
The WRX Subaru is one of the more affordable cars with a boxer engine.
How fast do Subarus go 0-60 MPH compared to similar-priced cars?
Subaru vehicles are known for their performance and reliability, and their 0-60 MPH acceleration times are a key factor in evaluating their performance. Let's take a look at how Subaru models compare to other similarly priced cars in terms of acceleration.
The 2022 Subaru Outback, equipped with a 2.5-liter Regular Unleaded H-4 engine producing 182 hp, takes 8.65 seconds to reach 60 MPH from a standstill.
On the other hand, its turbocharged variants can achieve the same feat in a quicker 6.3 seconds.
Comparatively, some of its major competitors in the same price range, like the Honda CR-V and Toyota RAV4, have an average 0-60 time of about 8 seconds.
Moving on to the 2022 Subaru Forester, which also comes with a 2.5-liter engine, it takes 8.95 seconds to reach 60 MPH.
Some direct competitors, such as the Mazda CX-5 and Nissan Rogue, have comparable acceleration times, averaging around 8.5 to 9 seconds for their base models.
In the sports sedan segment, the 2022 Subaru WRX clocks a 0-60 time of 7.7 seconds.
When compared to rivals like the Volkswagen GTI, which does it in 6.7 seconds, and the Hyundai Veloster N, with a time of 5.9 seconds, the Subaru WRX falls behind in terms of acceleration performance.
To summarize, Subaru vehicles offer competitive 0-60 times when compared to similarly priced cars in their respective segments. While they may not lead the pack in every case, their combination of performance, all-wheel-drive capability, and overall value make them a popular choice among car enthusiasts.
What Subaru Model is Fastest 0-60 MPH?
Based on the information we've gathered, the 2019 Subaru Ascent Touring and Limited stand out as top performers. The Ascent Touring achieves 0-60 mph in 6.8 seconds, while the Limited version follows closely behind with a time of 6.9 seconds.
This acceleration is impressive considering their midsize SUV character.
On the other hand, the all-new 2022 Subaru WRX exhibits a 0-60 mph time of 7.7 seconds, a marginal improvement compared to previous models. Although not as fast as the Ascent mentioned above, the WRX offers impressive handling and performance in its price segment.
The 0-60 times give us valuable insight into the acceleration capabilities of different
Subaru models. However, it is essential to keep in mind that these figures can vary based on factors such as road conditions, driver skills, and the presence of optional performance upgrades.
What Subaru Model is Slowest at 0-60 MPH?
The 2022 Subaru Outback and 2022 Subaru Forester both come equipped with a 2.5-liter Regular Unleaded H-4 engine, producing 182 hp @ 5800 rpm and 176 lb-ft. @ 4400 rpm of torque.
These models take 8.65 seconds and 8.95 seconds, respectively, to reach 60 MPH from a standstill. Although not the slowest, they are notably slower in comparison to some other Subaru models on the market.
However, the Subaru model that is slowest at 0-60 MPH appears to be the 2006 Subaru B9 Tribeca Limited AWD.
This model comes with a 3.0-liter engine and takes 9.0 seconds to reach 60 MPH from a standstill, making it the slowest Subaru in terms of acceleration.
In summary, various factors contribute to the overall performance of a vehicle, and while 0-60 MPH times are vital for evaluating acceleration capabilities, slower acceleration does not necessarily mean the vehicle is less efficient or reliable.
When considering the Subaru lineup, the 2006 B9 Tribeca, 2022 Outback, and 2022 Forester have relatively slower 0-60 MPH times, with the 2006 B9 Tribeca as the slowest.
Was this article helpful?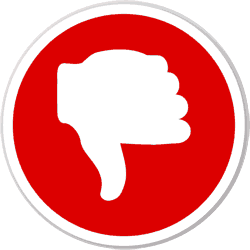 Did you find wrong information or was something missing?
We would love to hear your thoughts! (PS: We read ALL feedback)