Ford F-150 has been the most popular pickup truck for the past three decades. It does an excellent job taking care of you, from getting you to work every day to dragging your family camper on weekends and hauling loads of landscaping supplies.
Dependable and economical, the Ford F-150 is an excellent choice for work and play. Much of its versatility comes from its ability to accommodate multiple accessories and equipment to maximize its usability.
If you're looking to add or modify your pickup truck, you may want to know the latest items on the market before making a decision.
In this post, we will list 11 popular Ford F-150 items, their purposes, and other vital information to help you make an informed choice.
1. Amp Research BedXtender HD Max
If you often travel with a lowered tailgate to accommodate longer payloads like timber, Amp Research BedXtender HD Max can help keep those things adequately secured.
This bed extender contains simple metal gates that you can install at the back of the truck bed to contain longer payloads whenever the tailgate is down.
This extender adds an extra 2 feet to the original length of your truck bed.
You can see it here on Amazon (including prices)
You can also flip it to hold small items. The 6063 T6 aluminum alloy tubes with a durable powder coat finish give this bed extender the strength and durability needed for maximum use.
2. Husky Liners Weatherbeater Series
Your Ford F-150 is designed to handle any terrain thrown at it, which means getting dirty with mud and dust. However, you want to keep the truck's interior clean regardless of where you're going, using high-quality floor liners.
The Husky Liners Weatherbeater Series offer the perfect balance between price and quality, making them the overall best buy among all Ford F-150 series accessories. 
Check it here on Amazon (including prices)
Unlike most floor liners that come in a standard one-size fits all design, these all-weather Husky liners are specifically designed for Ford F-150 trucks made between 2015 and 2022.
You can use the Husky's Form Fit design process to get the right size that will contour exactly to your truck's factory floor while giving a firm grasp. They can keep mud, spills, water, and other junk from damaging your carpeting.
3. Thule TracRac TracOne Truck Rack
If you're shopping for a specialized rack system, you should seriously consider getting the Thule TracRac TracOne Truck Rack.
This universal truck rack system can be mounted to your Ford F-150's bedsides and provides an additional cargo-carrying capacity of about 800 pounds.
Check it here on Amazon (with prices)
The sleek aerodynamic design keeps wind noise low and makes the rack compatible with a wide range of other Thule accessories.
If well maintained, this rack can serve you for many years without succumbing to element exposure or corrosion.
Make sure to use a thread-locking compound on the hardware, as the nut and bolts can loosen over time.
4. Lund Steel 5″ Oval Curved Nerf Bars
Most Ford F-150 series come with a step bar, but if yours doesn't have one or is too old, you can always purchase and install it yourself.
If what you have doesn't look appealing to you, you can check the vast nerf bars available in the market and choose what works for you based on color, material, and style.
Check it here on Amazon (with prices)
One of the step boards you'll likely come across is the Lund Steel 5″ Oval Curved Nerf Bars. Lund is a well-known and respected aftermarket truck accessory manufacturer, and these nerf bars are an excellent example.
For instance, their nerf bars are finished with durable black powder to protect them from the elements.
They're sturdy enough to hold up to 350 pounds. The flat step pads make it easy for you to get in and out of your truck without slipping while keeping your truck's interior clean.
5. KouKou Weatherproof Truck Cover
The KouKou weatherproof truck cover allows you to protect your vehicle's exterior, such as the paintwork, from extreme weather when not in use. 
This weatherproof cover is breathable and durable. It's also chemically treated to withstand UV damage.
Check it here (including prices)
You can cover your pickup truck from other hazards such as bird droppings, heat damage, acid rain, dirt, dust, and tree sap. During hot weather, you can use it to keep cool if staying in the vehicle.
It also comes with windproof straps to prevent the cover from being blown away by heavy wind and an elastic band at the bottom of the cover to give it a good fit.
6. UnderCover SwingCase Truck Bed Storage Box
One of the best ways to keep your hand tools, parts, and other equipment in your truck organized is by using the UnderCover SwingCase Truck Bed Storage Box.
This way, you don't have to worry about tools rolling, scratching, denting, or damaging your truck's floor.
Check it here on Amazon (with prices)
The box also helps protect your equipment and tools from the elements as they have an airtight weather seal that blocks the sun, rain, dust, and snow. It's also worth pointing out that they help keep prying eyes away from your valuables, providing the needed security and privacy.
The boxes are durable, safe, sturdy, and convenient, making them ideal for sports, outdoor, and vacation use.
7. Tyger Auto T3 Soft Tri-Fold Truck Bed Tonneau Cover
Many people enjoy traveling around in their trucks due to the ease of loading items into the pickup bed. However, leaving your valuables completely exposed in the back of your vehicle isn't a good idea.
If you carry valuable and expensive tools and equipment, you need the Tyger Auto T3 Soft Tri-Fold Truck Bed Tonneau Cover. 
This cover can fold into three sections and requires drilling to install.
Check it here on Amazon (including prices)
The pre-assembled horizontal cross bars offer support, while the stainless steel clamps for easy installation and durability.
The manufacturer provides for all the installation materials required. Do check the available measurements to ensure you're getting the right size.
8. Decked Ford Drawer System
If you travel with small items, you need a reliable storage system that fits your Ford F-150, like the DECKED Ford Truck Bed Storage System. 
The newer version of this storage system includes accessories such as two wide dividers, one desert tan cross box, a draweganizer, and one desert tan D-box.
It's pretty cool: See here what it looks like (on Amazon)
Other accessories available on purchase include locks with keys, a D-bag, additional dividers, and additional boxes. All these accessories can be fully integrated or installed in the decked system.
You can choose sizes based on your model year for easy installation and removal. The system allows you to organize your truck bed by separating items and keeping them in separate spaces.
The storage can hold up to 2000 pounds if well-distributed. Drawers are secure and weatherproof to keep your gear and tools in breathable, safe, and damage-free conditions.
Once installed, you carefully customize your storage solution to fit your storage needs. To avoid costly mistakes, get a professional to install the system for you.
9. Rigid Industries Ignite LED Lights
Your powerful Ford F-150 needs mighty LED lights to light up the nights, especially when you take trips into less-lighted areas like forests.
Measuring approximately 1.4 x1.4 x 2 inches, the Rigid Industries Ignite LED Lights is the smallest, yet one of the brightest lights in RIGID's product line.
Expect to enjoy up to 50,000 hours of useful life. The housing is made from a Go-Pro style mount combined with impact –resistant polycarbonate lens and a durable UV-resistant powder coat to protect the lights from elements.
The best thing about these lights is that you choose where you want to signal them, making it possible to mount them anywhere in your truck.
That means you can choose from two mounting options, surface and flush. Keep in mind that the construction screws are not as durable as the rest of the housing.
That means they can corrode if left in wet and salty conditions.
10. Warn M8000 Self-Recovery 8000lb Winch
If you often pull thousands of pounds with your Ford F-150 series, make sure you have the right equipment to do so.
That means investing in the Warn M8000 Self-Recovery 8000lb Winch, which has a wire rope pull line rated 8000 pounds.
Check it here on Amazon (including prices)
A 12-Volt 4.8 horsepower motor powers the winch. You can safely connect from a stable ground with a 100-foot rope and use the remote control from up to 12 feet away.
The winch has a clean, protective look from the gray powder-coat finish.
Your investment also comes with a seven-year warranty, giving you plenty of protection and coverage.
Keep in mind that the solenoid isn't integrated into the rest of the winch. The kit also doesn't have a mounting bracket for the solenoid; you need to purchase this one separately.
11. Rockford Fosgate R165-S
Traveling in your Ford F-150 doesn't need to be boring when you can get the Rockford Fosgate R165-S available flush mount to keep you entertained during your trips.
This complete speaker system set is an excellent upgrade for your new or older truck with tired or worn-out speakers.
The package includes everything you need to enjoy clear, crisp notes in your favorite songs and podcasts. It also consists of two woofers, tweeters, and grille covers for the four speakers, giving your speakers a fresh new look with a unique sound.
The construction quality is impressive as it is done with mica-injected polypropylene cones and foam surrounds. Frequency response ranges between 60 and 20,000 Hz, which makes it ideal for drivers who prefer to keep their volumes at low or medium level.
If you turn it too high, the sound may get distorted.
Final Thoughts
Ford F-150 is one of the most popular trucks on the market today.
For this reason, hundreds of companies will always produce its accessories and aftermarket parts.
When shopping for accessories, it's prudent to know the name of the product you're looking to buy, where to get it, and its price to avoid getting overwhelmed by the countless choices available.
Sources
Was this article helpful?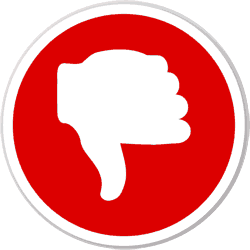 Did you find wrong information or was something missing?
We would love to hear your thoughts! (PS: We read ALL feedback)